Baia Holiday campsites in Sardinia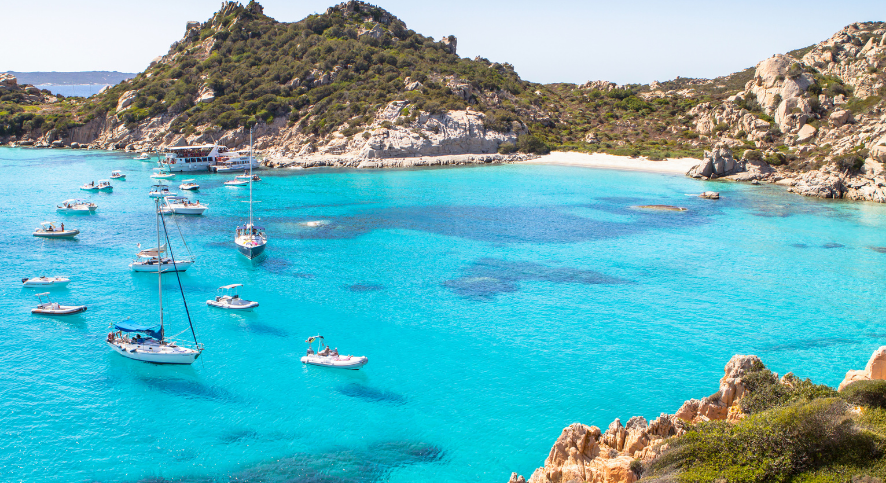 Baia Holiday has been operating on the European tourism market since 1974. The experience gained over the years has allowed the chain to develop a very rich accommodation base. Various resorts await guests using its offer. Most of the facilities are located in Italy. The range of leisure options includes luxury apartments, comfortable hotel rooms, mobile homes, bungalows and spacious pitches with all amenities.
Explore the wonderful Baia Holiday campsites located in Sardinia.
Camping Village La Tortuga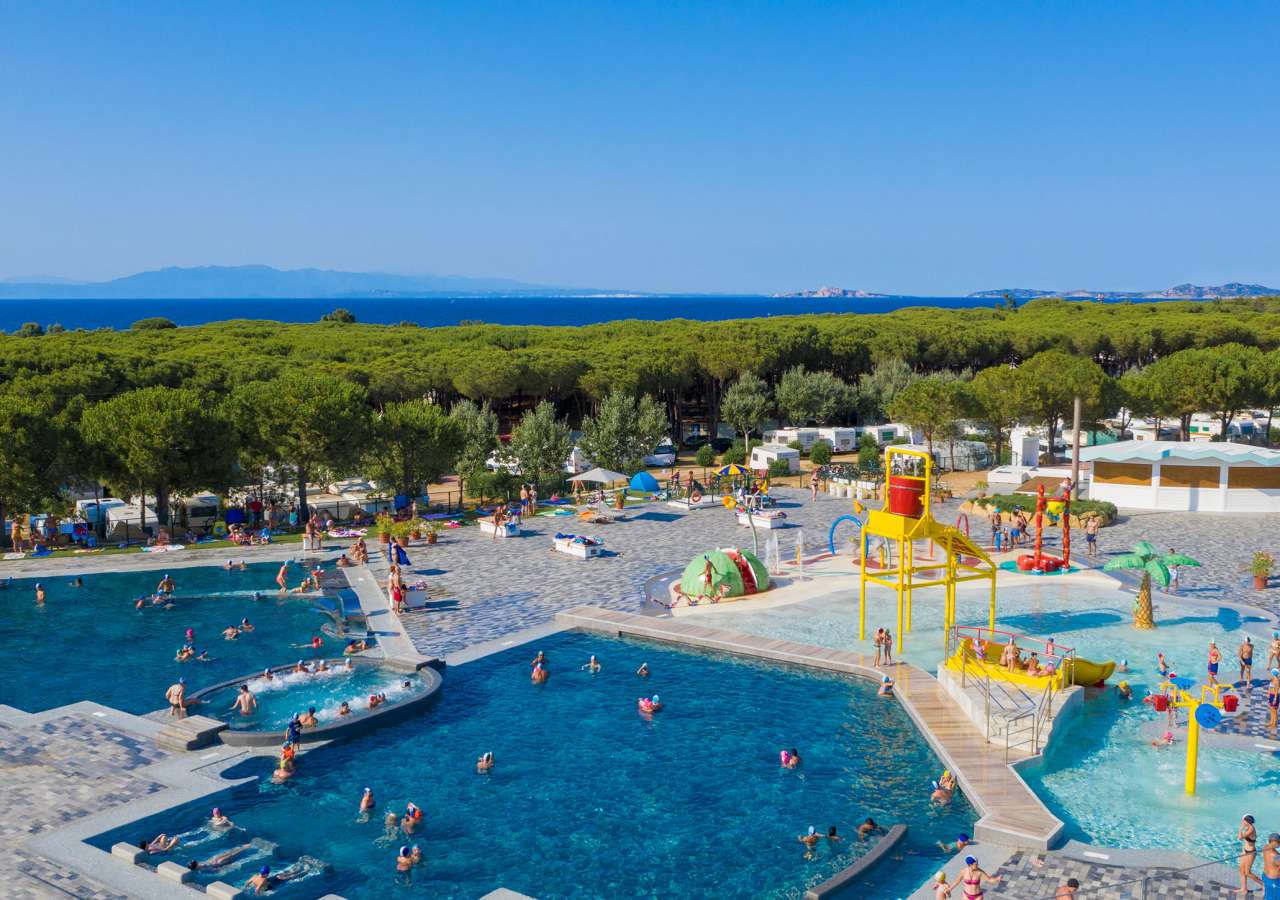 Baia Holiday has a campsite in Sardinia. Camping Village La Tortuga is located in the northern part of the island, approximately 60 km northwest of Olbia. The accommodation offer of the center includes luxurious mobile homes and a camping area where caravanning amateurs can pitch a tent or rent a pitch for their camper.
Mobile homes are available in over a dozen models, from small, designed for two people, to large, adapted for 6 vacationers. All options have a veranda or a covered terrace with garden furniture. The houses differ in size and the number of rooms in the interior. Depending on the size, the center consists of a single room with a kitchenette and a bathroom, or several rooms with two bathrooms.
Tourists willingly choose this campsite, tempted by the beauty of the beaches of northern Sardinia and the water park with many attractions. It is a perfect place for enthusiasts of active leisure. Holidaymakers can take advantage of numerous options, such as diving or windsurfing . The property also provides a full animation program for adults and children.
Camping Village Capo d'Orso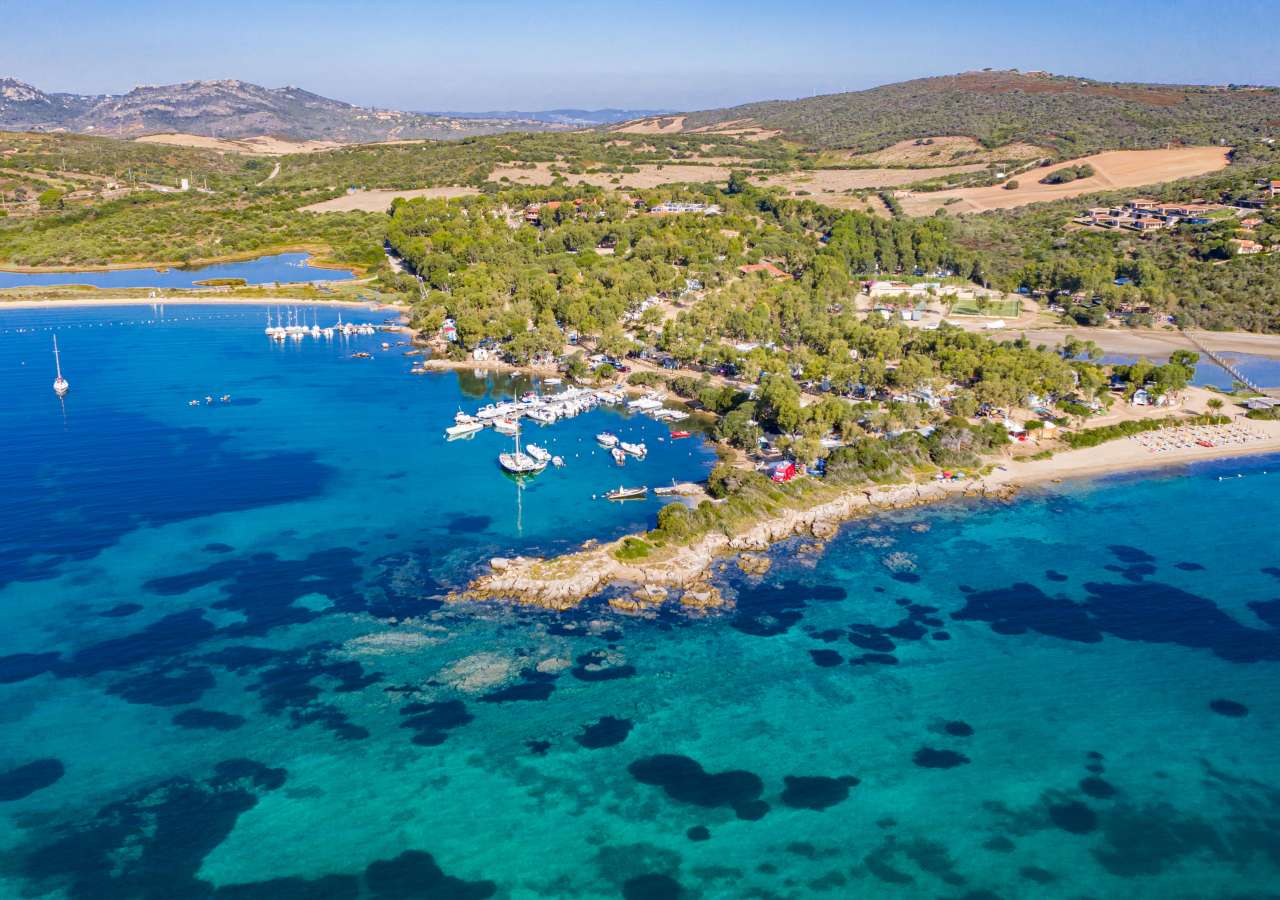 Another point in Sardinia that belongs to the Baia Holiday chain is Camping Village Capo d'Orso . It is located in the northern part of the island, about 5 km southeast of the town of Palau. Located right on the seafront, it provides its guests with plenty of amenities. Vacationers come to it for at least several reasons. They like the neighborhood full of small and larger beaches, and the beautifully colored warm water. It is a real paradise for divers and windsurfing fans.
Guests also express their appreciation about the accommodation offer of the campground. It includes, among others comfortable brick bungalows facing the sea. They are intended both for people traveling in pairs and for larger groups of holidaymakers (up to 6 people). The bungalows offer one to two rooms, a bathroom and a fully equipped kitchen. In addition, comfortable mobile homes await guests, available in options for 4-6 people.
Camping Village Laguna Blu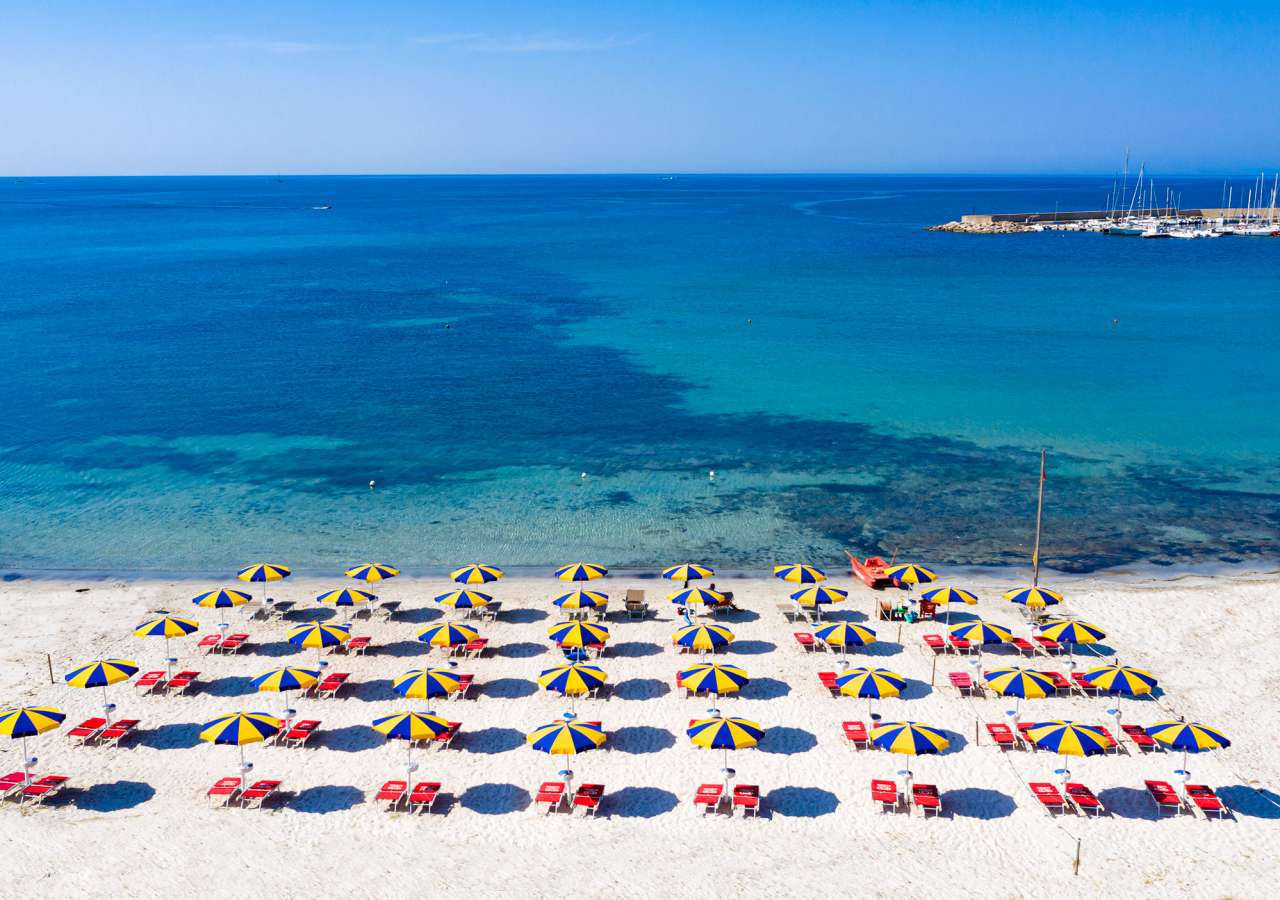 Many tourists believe that Baia Holiday offers the best resorts in all of Sardinia. Next on the chain's list is Camping Village Laguna Blu . It invites holidaymakers to its mobile homes, it also offers bungalows, hotel rooms and comfortable lodge tents. We find them in the northwestern part of the island, just on the northern outskirts of the town of Alghero . Caravanning fans are also welcome in the complex. They have pitches for a vehicle and pitches for them.
The hotel rooms are designed for two people. Nicely arranged, they have been equipped with double beds and bathrooms. For larger groups, the resort recommends cozy mobile homes and bungalows. They can easily accommodate up to six people.
Tourists who like on vacation to combine the proximity of nature with comfort, can rent a lodge tent. This option is available for groups of up to five.
Centro Vacanze Isuledda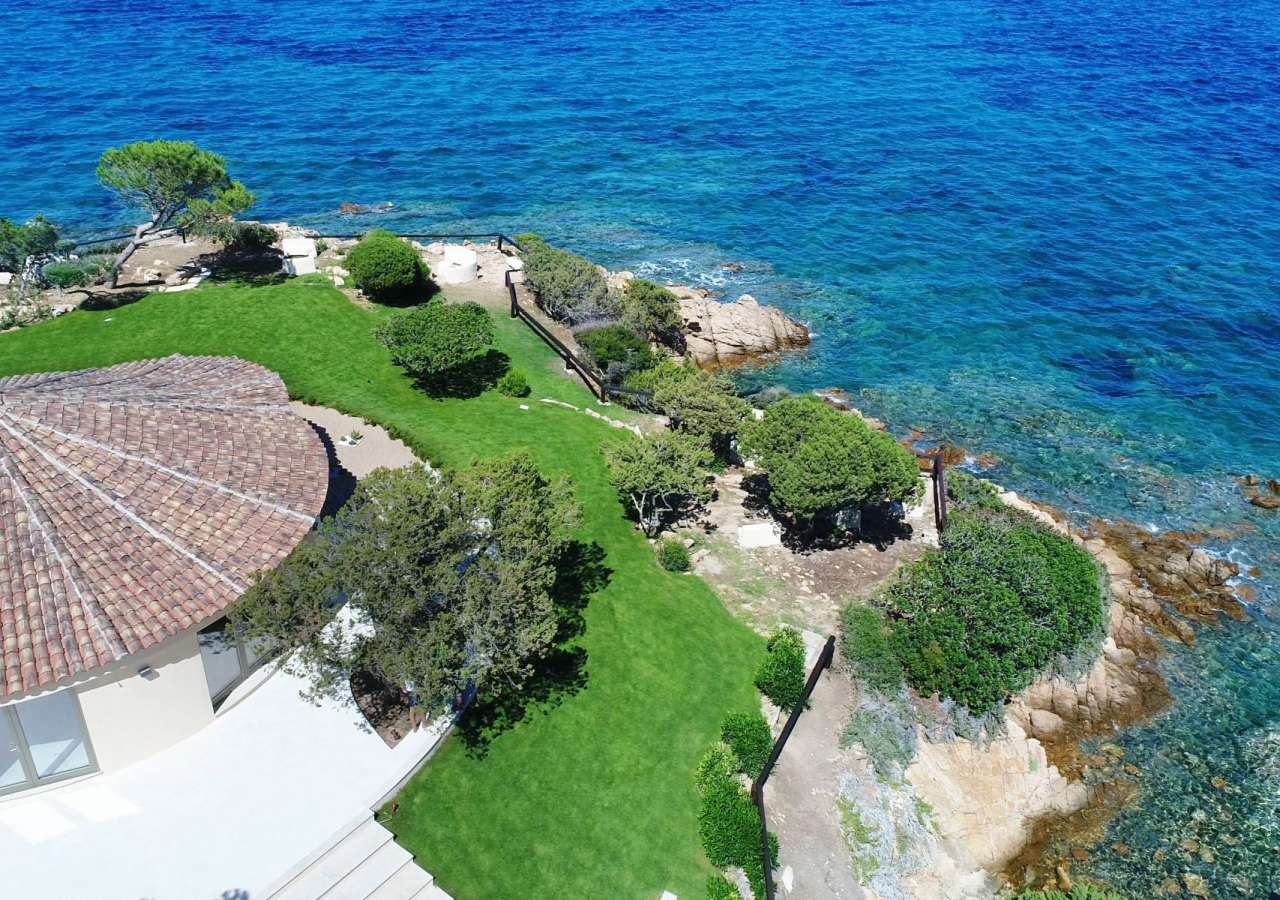 About 7 km southeast of Camping Village Capo d'Orso is another facility of the Baia Holiday chain - Centro Vacanze Isuledda . The picturesque location overlooking the La Maddalena archipelago attracts crowds of holidaymakers every year. It is an ideal place for lovers of sailing and diving.
The center welcomes guests from mid-May to the end of November. It offers tourists comfortable hotel rooms, spacious mobile homes, bungalows and Lodge tents . The latter ones are liked by people who require comfort while staying in nature. The camping has its own SPA center and restaurant. Additionally, it provides vacationers with an interesting animation program.
You do not have time to plan a motorhome tour in Sardinia?
Use our "Italian Islands" e-book
In this 183-page guide, you will find ready-made motorhome routes, our suggestions for spending your vacation in a campervan on the Italian islands of Sicily, Sardinia and Elba.
The e-book is available at www.gdziekamperem.pl
A writer by profession, a passion of a cat. One day he will see what is behind the Urals - good to Vladivostok. So far, when he can, he enjoys the sun of the countries of southern Europe. And it's also fun;)
Enjoyed reading this article? Share it!