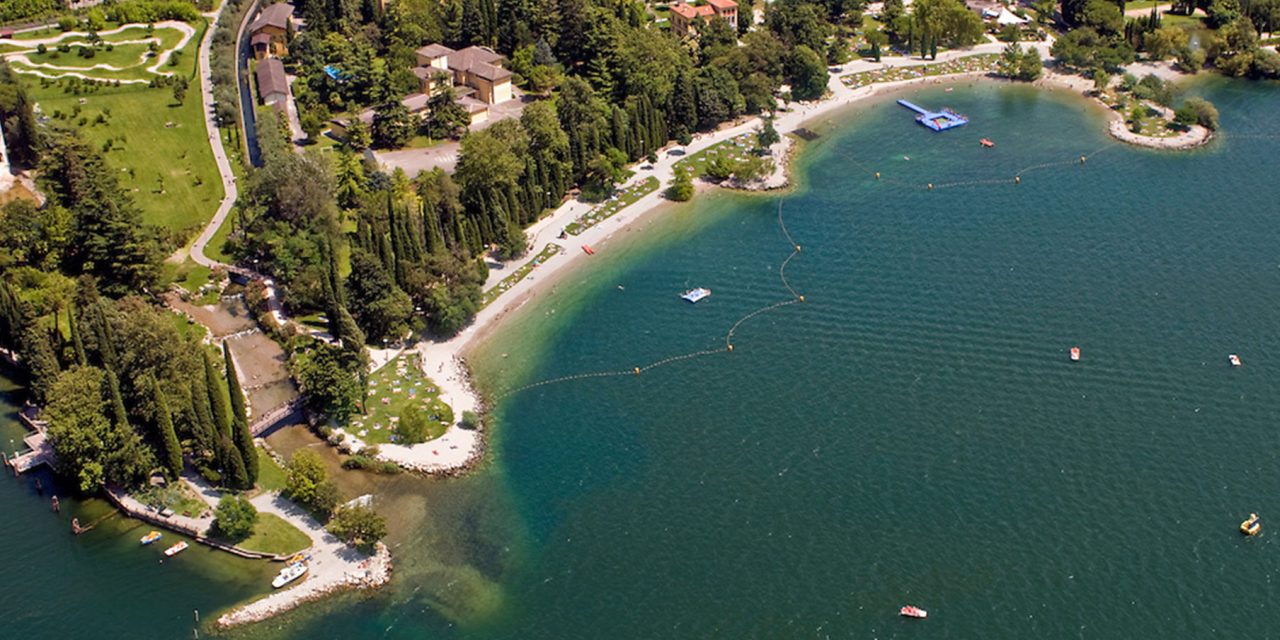 Crystal clear water, the breeze of Ora (the wind from the Po valley that usually breaks up around noon) that caresses your skin, and the green mountains that look united in a caressing embrace. The good time of the year has finally come. Have you got your sunglasses, a straw hat and a book ready? Where are we going?
To the beach, of course. In the Garda Trentino region you will find several free beaches where you can enjoy every moment of a sunny day. In the early morning, when the sun is still not too hot, the surface of the lake is still and the water seems even clearer than usual. You will find out for yourself that this peace of mind is present throughout the day! In the afternoon, more people show up on the beaches and the waves get bigger. It is a real pleasure to listen to the sound of the wind. This "music" is a real breath of freedom!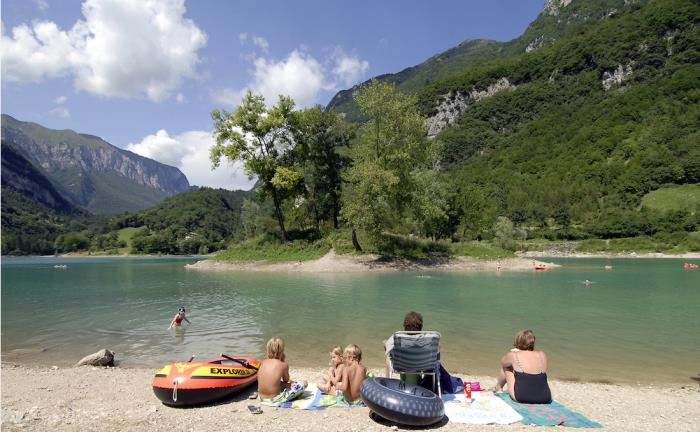 At sunset, the water in the lake is calm again - the shore is washed only by small waves. The sun is shyly hiding behind the mountain peaks. Once again we are seduced by the beauty of Garda Trentino . In Riva del Garda, Torbole sul Garda, Arco and on Lake Tenno, you can sunbathe or, if you prefer, relax in the shade . You can also play sports or cool off in the shower - bathrooms are available at every turn. If you want, you can rent a deckchair and watch the athletes lazily in action! The bathing areas are always guarded and equipped with floating jetties where you can swim and dive.
Even the youngest can play safely in the water: lifeguards are on duty at the beaches of Riva del Garda and Torbole in the summer months. What else? You will surely love to immerse yourself in the clear water in this part of the lake, but first have a cold drink and get ready for an unforgettable experience - the beaches here host a lot of parties and other interesting events ... Admit that you are looking forward to summer on the shore Garda Trentino !
Lake Garda campsites
The campsites on Lake Garda are the perfect choice for everyone. At the campsite you can enjoy a holiday on Lake Garda at affordable prices in virtually any season of the year. The campsites are situated close to Lake Garda and are surrounded by lush greenery in an interesting environment. The campsites offer a variety of services, from renting bicycles or windsurfing equipment to the possibility of renting kayaks or pedal boats. Whether you choose a tent, caravan or motorhome, the campsite has everything you need. Many of the campsites on Lake Garda also offer entertainment, bars and restaurants.
We have created the CampRest portal for people who value freedom and travel on their own.
Enjoyed reading this article? Share it!