Beachfront on the Adriatic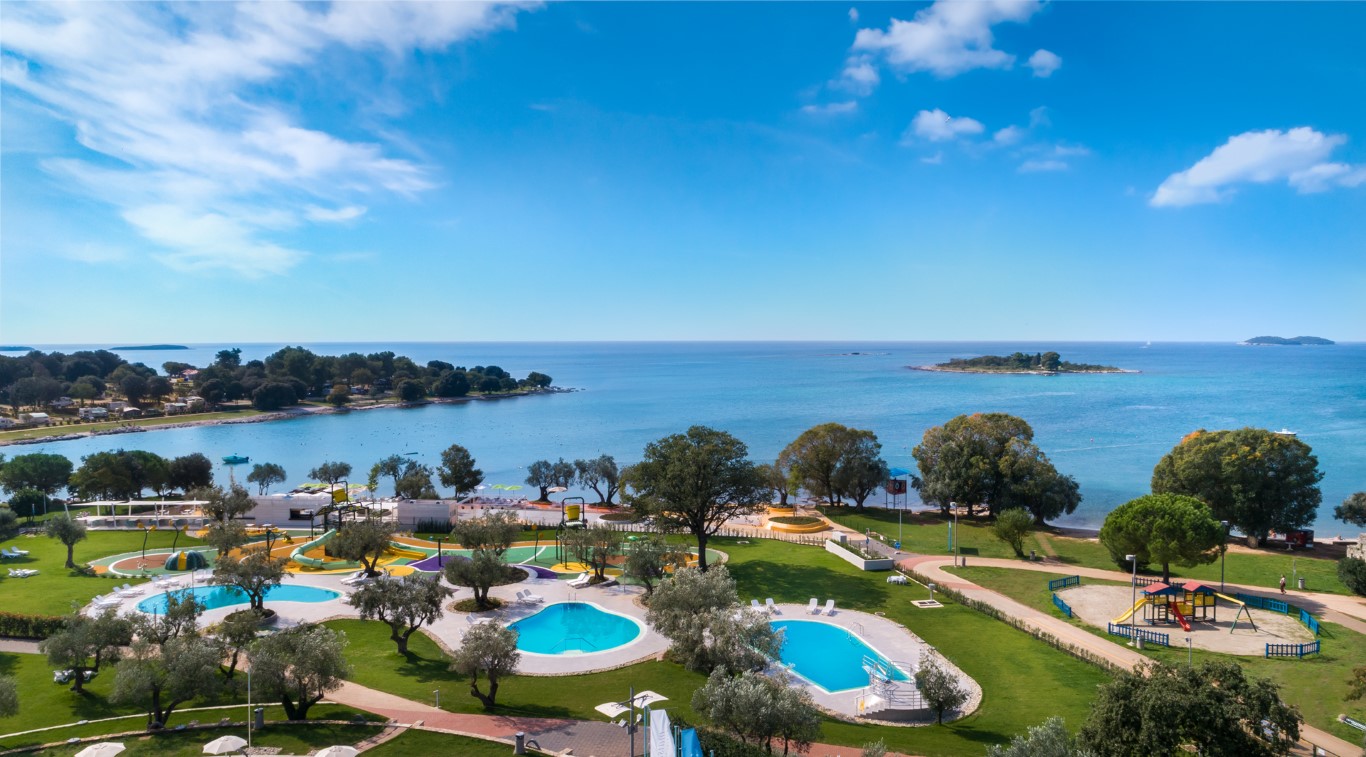 Millions of holidaymakers come to the area around Rovinj, a picturesque Croatian city. It is not surprising that they are interested in this region. Beautiful landscapes, wild nature and a well-developed tourist infrastructure - all this adds up to an attractive destination, attracting people from all over the world like a magnet.
Less than three kilometers south of the center of Rovinj is Camping Polari, the largest of the Maistra chain (almost 62 ha). It owes its location and numerous attractions to the fact that it is chosen by many people planning holidays in Istria.
Camping in Istria
Camping Polari is open from April 19 to September 29. It is so popular that it is recommended to book in advance during the holiday season. The facility can accommodate nearly 5,000 people. It has spacious plots where you can put up a tent, trailer or park a motorhome (almost 1100 places). Each plot has access to water, electricity and wireless internet. The camping is fully adapted to the needs of disabled people. It is worth adding that you can take your pet there (for an additional fee).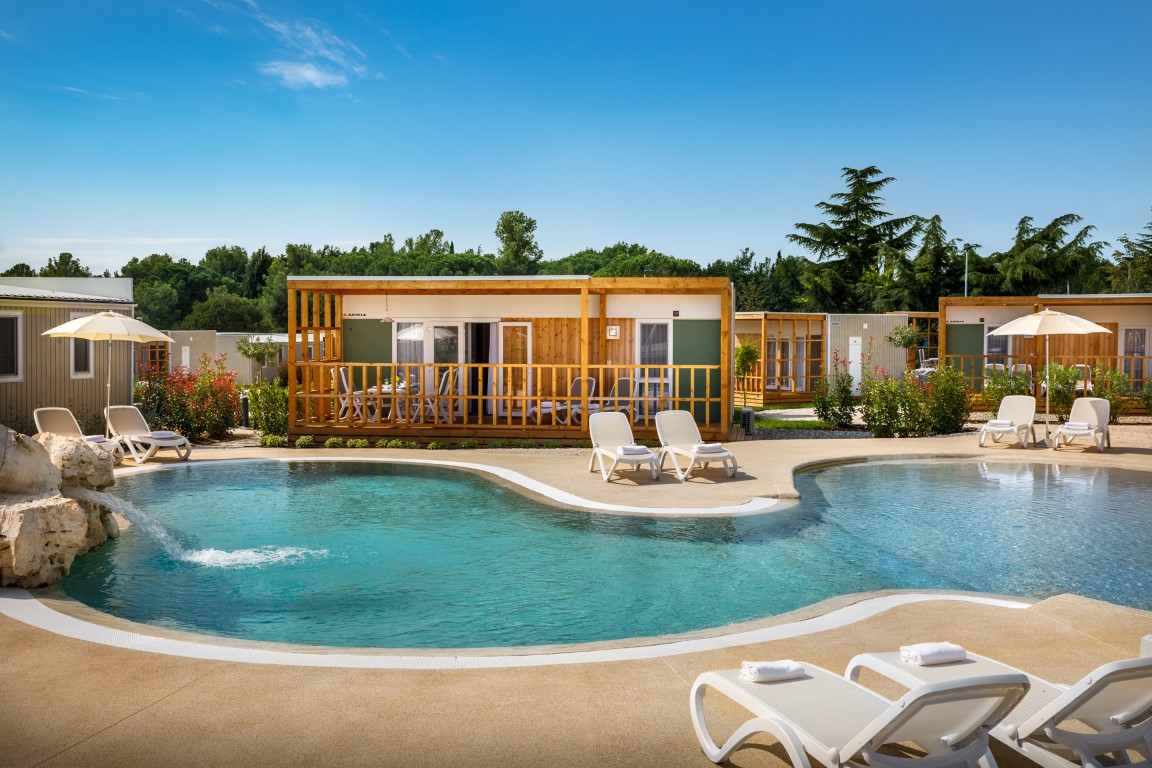 Tourists can also choose a bungalow or a mobile home . If we like the last option the most, we have several variants to choose from. In the standard option, the house has, among others, air conditioning, 2 bedrooms, 2 bathrooms, fully equipped kitchen (including microwave oven and filter coffee machine) and a covered terrace. It also has access to satellite TV, Wi-Fi and a parking space. In turn, the premium or deluxe version of the cottage - apart from the amenities of the standard variant - has a hydromassage bathtub or a portable swimming pool.
Active recreation at the campground
People who prefer active holidays can play basketball, volleyball or football, there are also tennis courts and a mini golf course. Bicycles fans will also be satisfied - the local routes are one of the most beautiful in the whole of Istria. If someone has not taken a bike with them, they can rent it on site and explore the area.
What is worth seeing while riding on two wheels? Among other things, it will be a great idea to take the route along the coast and to the center of Rovinj. For many vacationers, it is one of the most beautiful towns in the whole of Croatia. The resort itself and its surroundings are picturesque. You can go from Rovinj to Viżinada, taking route number 21. In the next stage, consider a trip to Palovanija and Umag. These are just a few suggestions - you have many, many more paths.
Let's not forget that we are spending our vacation on the Adriatic . It is a great opportunity to practice water sports on your own or rented equipment, both professionally and as amateurs. For those who want nothing difficult - the instructors will be happy to introduce beginners to the secrets of surfing or even canoeing. For the more advanced, there are numerous boat, scooter and diving equipment rentals. Those who have already had the opportunity to get to know underwater landscapes know that this opportunity should not be missed.
When we want to rest blissfully, nothing prevents us from spending some time on a deckchair. Available free of charge, they are waiting for sunbathers and those who prefer sunbathing by the pool. If we want to diversify our vacation , we can take advantage of the rich program of animations organized at the campground. Qualified animators will make sure that all guests - both toddlers and adults - have a good time. Children have playgrounds for themselves, a swimming pool and a trampoline on which they can go crazy.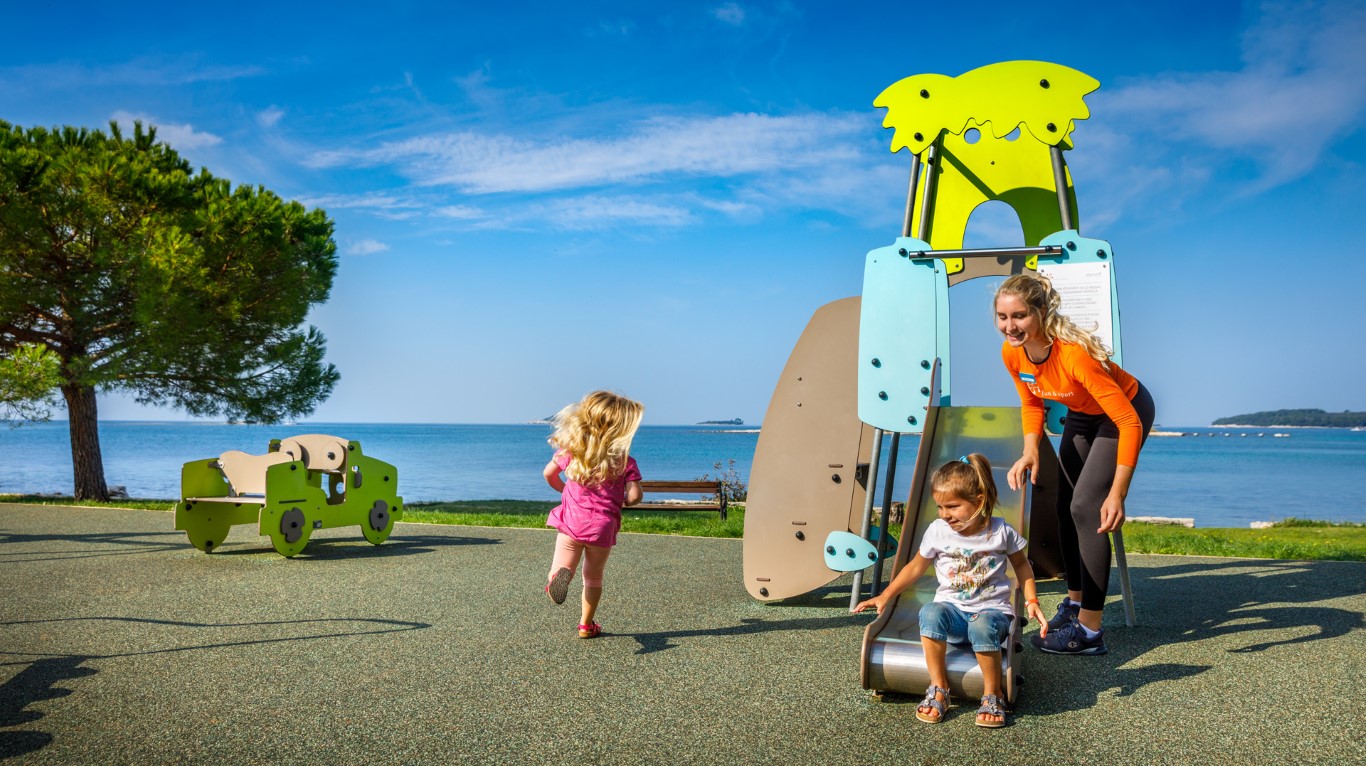 Fresh bread is delivered daily, and the restaurant serves local specialties. You can also satisfy your hunger in a pizzeria and a fast food bar, and if you prefer to cook something yourself, you can go shopping at the grocery store.
During your vacation, take the opportunity to visit local attractions, including Rovinj. We can get to the city from the campground by bus, or we can reach it by walking along the coast. "Croatian Saint-Tropez" is full of monuments, atmospheric alleys and romantic cobbled alleys. The historic center, surrounded on three sides by the Adriatic Sea, is especially charming. We can see them on almost every postcard from Rovinj.
A writer by profession, a passion of a cat. One day he will see what is behind the Urals - good to Vladivostok. So far, when he can, he enjoys the sun of the countries of southern Europe. And it's also fun;)
Enjoyed reading this article? Share it!