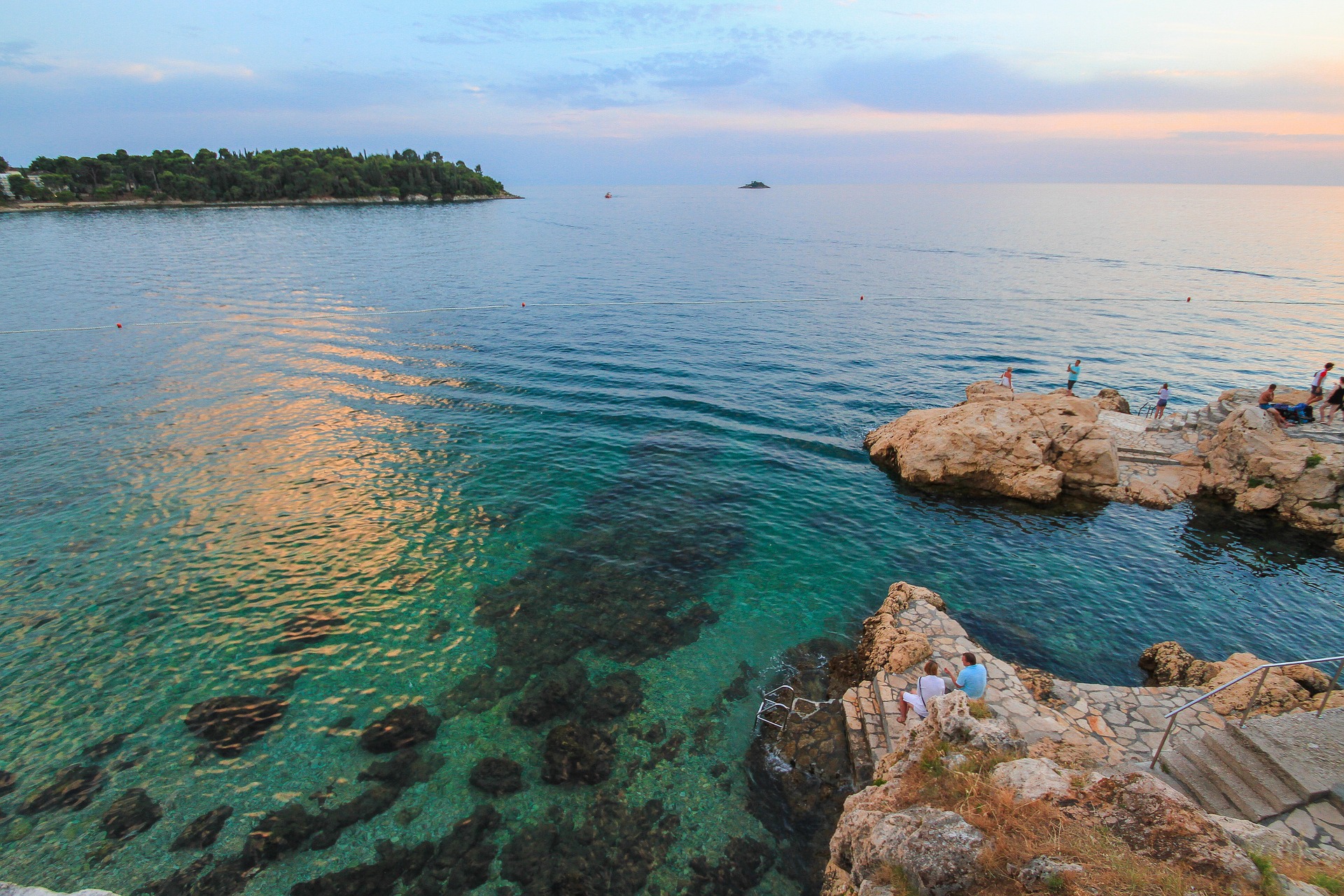 In Poland, the weather during the picnic can be capricious, so it is worth going where we have a good chance of sun. Croatia is a good choice, especially the Istrian peninsula, where you will find picturesque landscapes, sandy beaches and medieval towns. This region will charm everyone.
Istria separates Central Europe from the Adriatic Sea. This beautiful peninsula attracts tourists with its mild Mediterranean climate, clean beaches and picturesque towns. Many of them, especially the coastal ones, such as Rovinj or Vrsar, also have well -developed tourist facilities . On the Istrian peninsula, you can relax in the sunshine, stroll along the romantic streets of local towns or visit one of the local spas.
Trip to Vrsar
We start our picnic in Croatia in Vrsar. It is a tourist town in western Istria. The town boasts one of the most beautiful archipelagos , which includes 18 uninhabited small islands. The most characteristic point of the city is the bell tower of the Church of St. Martin from the 19th century. There is also a beautiful park with sculptures by contemporary artists. The most attractive, however, are the beaches there, which have been marked with the "Blue Flag", awarded for their exceptional cleanliness.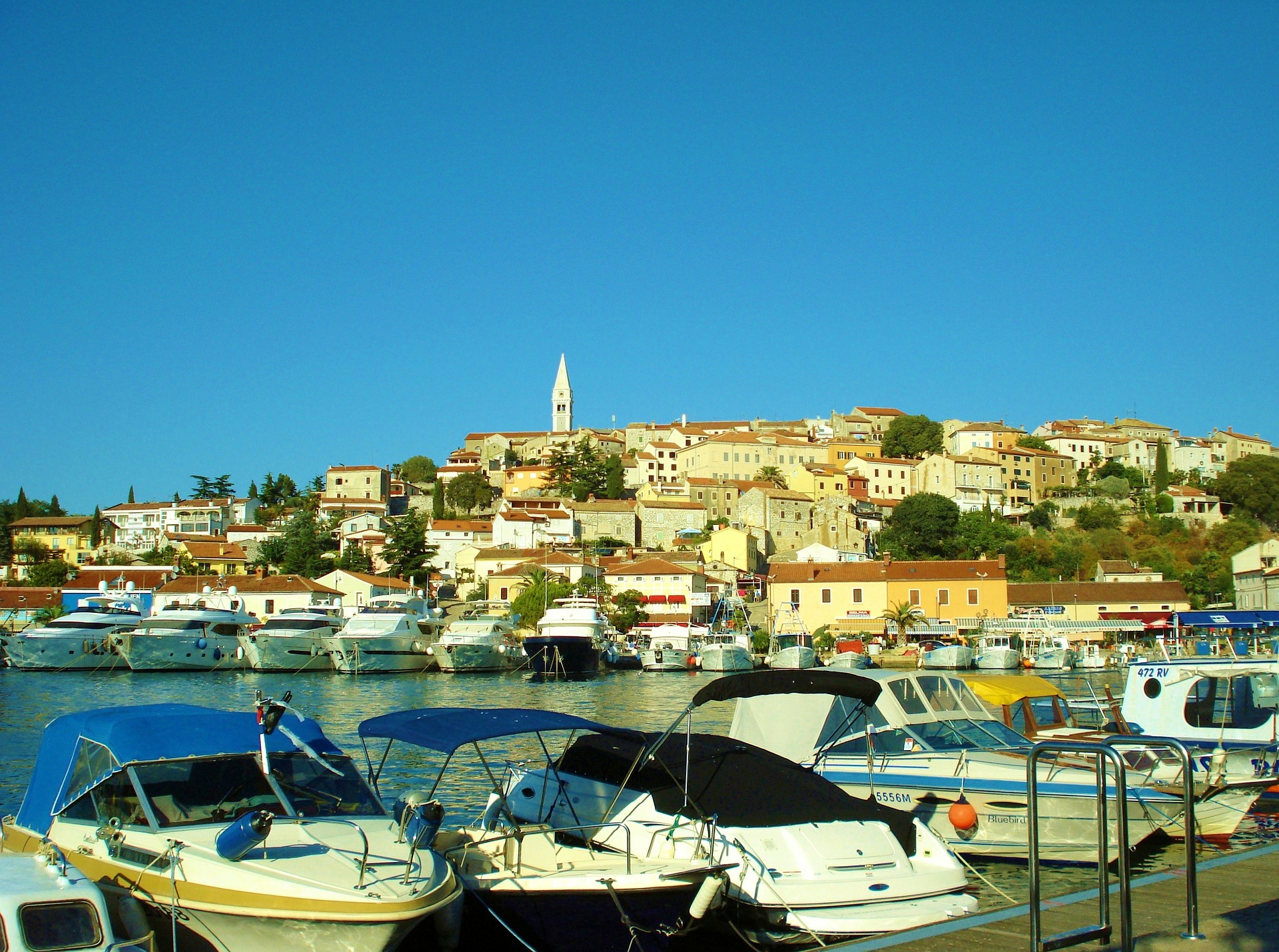 After arriving in Vrsar, it is worth staying at the family and appreciated by guests Camping Valkanela . This resort is located close to the sea , so sunbathers and water sports enthusiasts will have a perfect rest there. You can swim there on a "banana", canoes, bicycles and water scooters. Additionally, the resort has swimming pools in which both children and adults can swim. The camping also has a multi-purpose sports field , tennis courts and billiards. Every day, a group of animators organizes games and sports activities. In addition, children have at their disposal playgrounds , a mini golf course and a games room.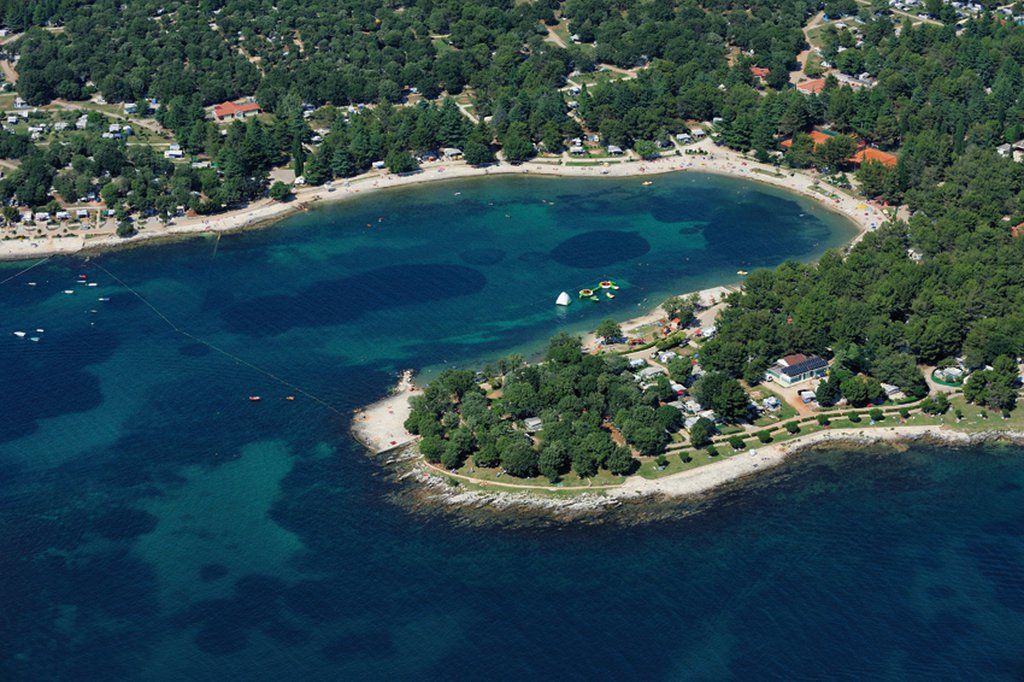 At Camping Valkanela, we can stay in very comfortable holiday homes with a kitchenette connected to the living room, bathroom and one or more bedrooms (optional). Additionally, each house has a comfortable patio with a table and chairs. The resort also offers plots with electricity and sanitary connections , where you can easily park your motorhome.
The resort is well-equipped, you can relax there perfectly, and at the same time take advantage of the rich culinary offer. Istria is the land of truffles, so for lunch it is worth ordering local delicacies with this exquisite addition, e.g. meat (fritada), pasta (fuži, pljukanci) or regional gnocchi dumplings.
In a picturesque cove
If we don't find a vacancy at Camping Valkanela, nothing is lost. In a picturesque bay, one kilometer from Vrsar , there is another resort that is also worth a stop. It is a multi-storey Camping Porto Sole appreciated for its beautiful landscapes and friendly service. It is a favorite place of rest for diving enthusiasts (a diving course and equipment rental await us there), sailing, canoeing, water skiing and paragliding. There are ideal conditions for practicing various sports, not only water sports. There are also sports fields, a swimming pool, bicycle routes and tennis courts. In the summer season, animators organize sports activities and games for guests. Children have at their disposal two playgrounds, a Mini Club and a mini golf course.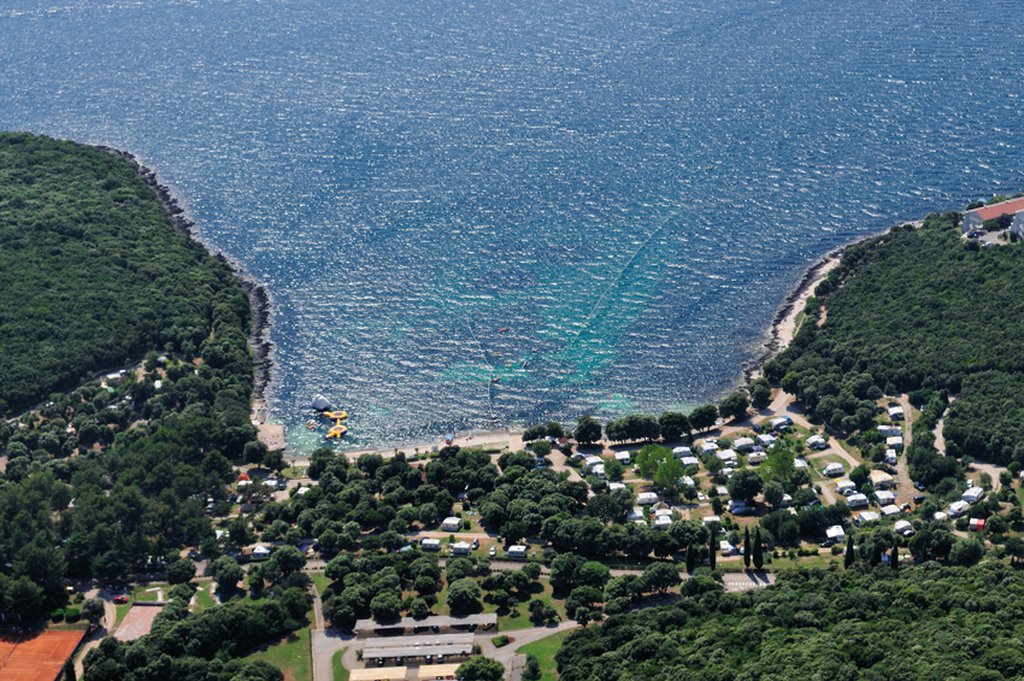 Camping Porto Sole covers an area of 19.5 ha. On its territory there are comfortable holiday homes and paved plots with necessary connections. The resort offers accommodation of various standards and sizes. Guests can use houses with one or more bedrooms, each with a kitchenette, bathroom, air conditioning and patio. In addition, guests have at their disposal not only a restaurant and bar, but also a pizzeria and a well-stocked shop.
We come to Rovinj
During the picnic it is also worth going to Rovinj. It is the most beautiful and picturesque city in Istria . Rovinj has many winding streets and remarkable monuments. It is worth seeing the church of St. Euphemia, built in the 18th century with a bell tower, which is 61 meters high, and the Church of St. Cross, the chapel of St. Trinity, Franciscan monastery and town hall from the fourteenth century.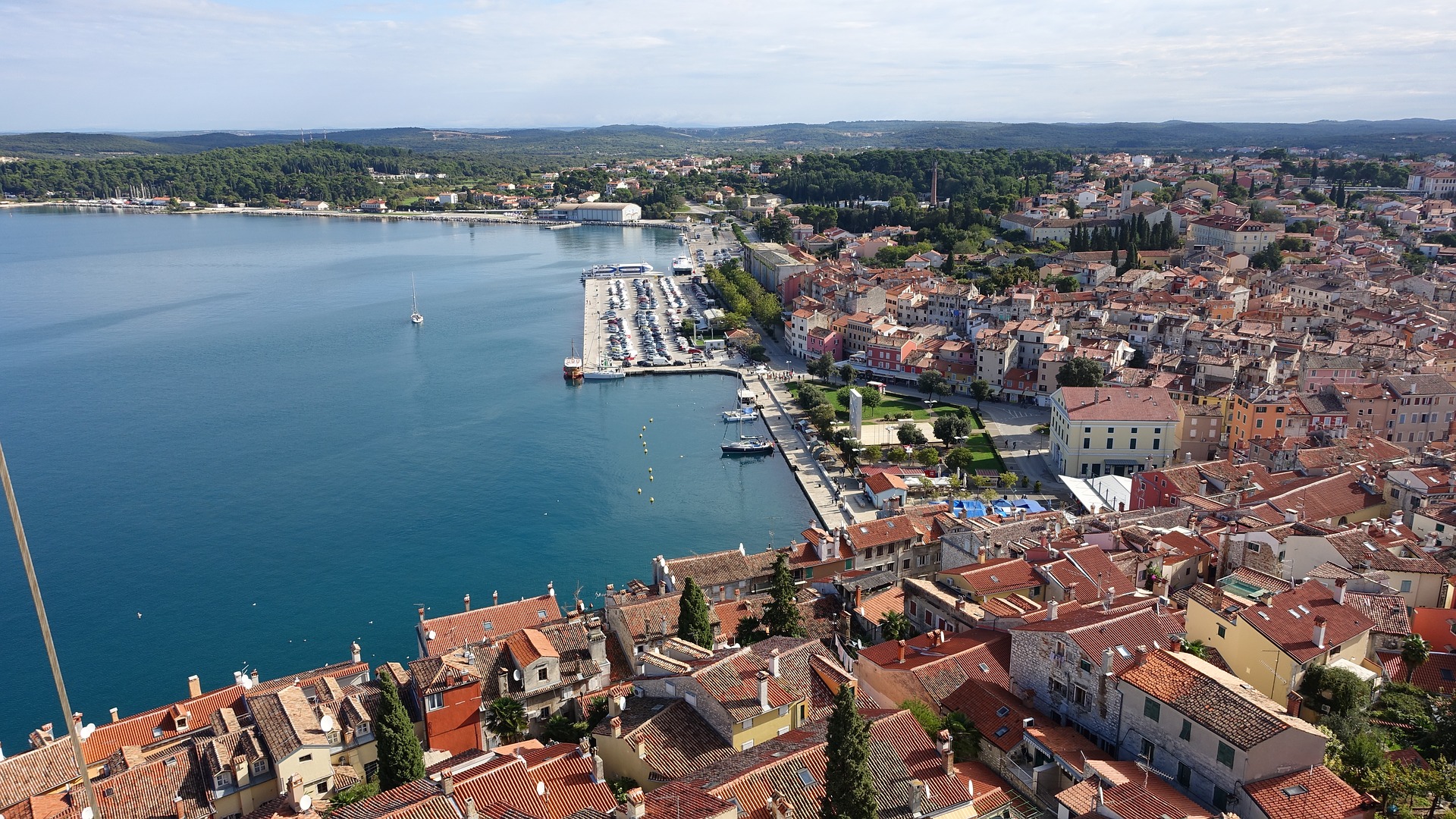 In Rovinj, we can stay close to the sea, where Camping Amarin is located. It is a resort highly appreciated by tourists looking for an active holiday . There you can practice water sports (e.g. canoeing, windsurfing) or spend time on the multifunctional sports field, tennis courts or go on a bicycle trip. Animators organize games for children, and kids can have fun on the playground and trampoline.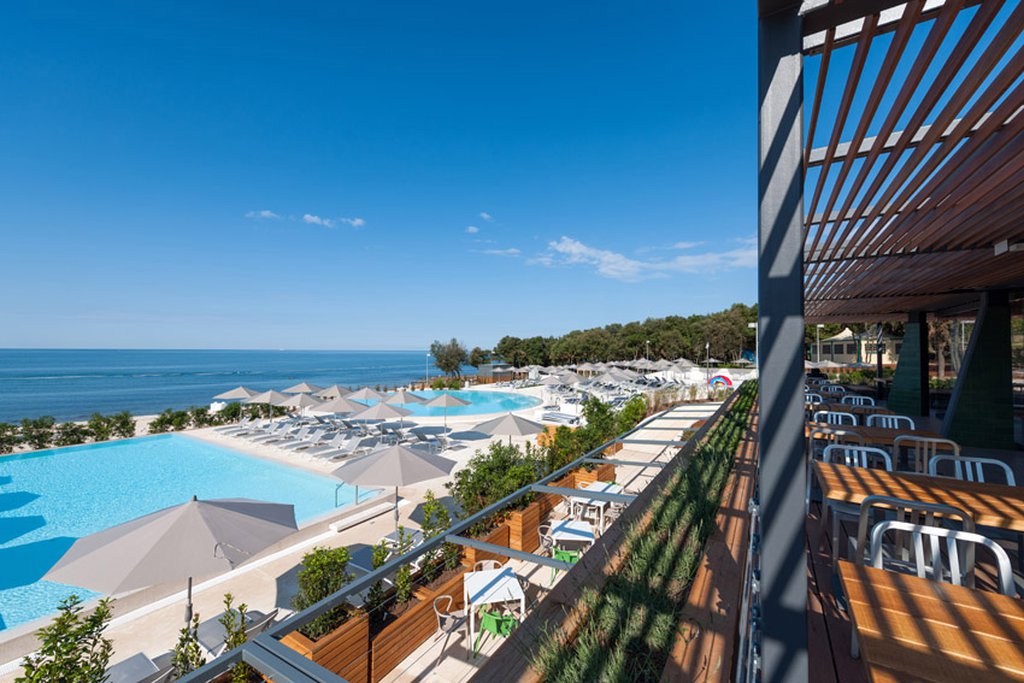 Camping Amarin provides its guests with holiday homes that have a kitchenette with a living room, a bathroom and a bedroom. In addition, each of the houses has a comfortable patio where you can enjoy your morning coffee. There are also plots of land with sanitary and electricity connections in the resort.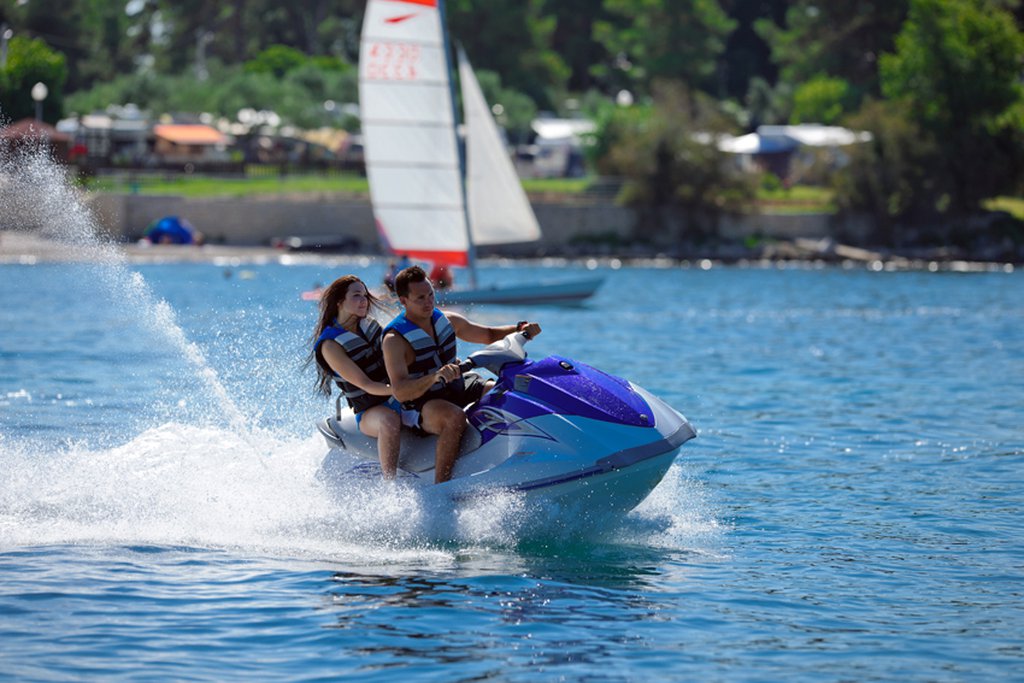 It is worth adding that at Camping Amarin you can taste dishes of the seaside, Croatian cuisine. In the local restaurant we can eat delicious, fresh fish, cooked or grilled. It is worth trying the sea bream served straight from the grill. There are also squids, shrimps, mussels and octopus cooked or stuffed. A popular Croatian dish is black risotto , colored with squid ink and served with cuttlefish sauce or with prawns.
Italy, Croatia, Spain ... are the countries I would like to come back to every summer. I like to discover new places, whether it is a bustling capital city or a quiet town on a mountain slope.
Enjoyed reading this article? Share it!