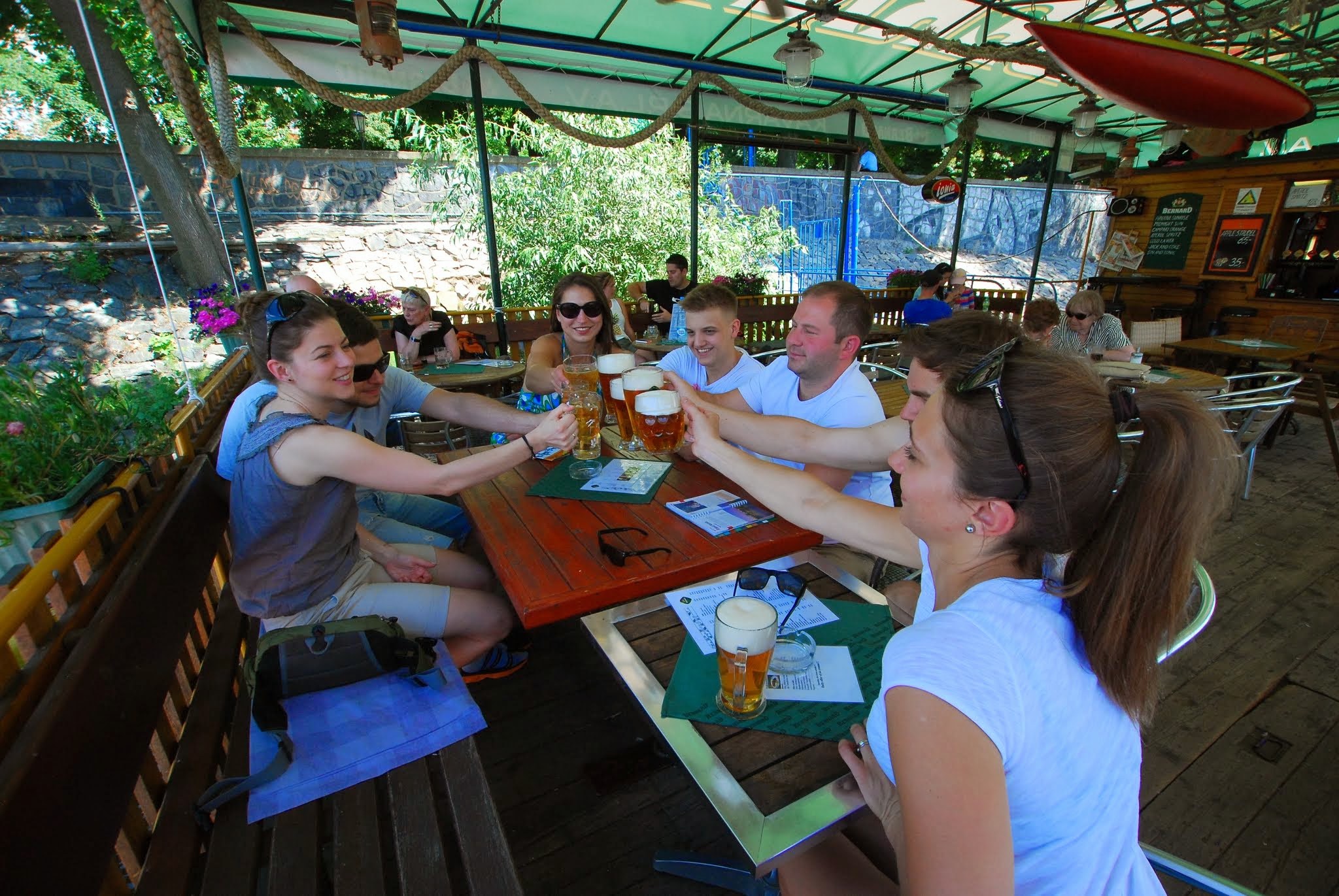 Prague is the capital and largest city of the Czech Republic. Undoubtedly, it ranks high in the ranking of the most beautiful cities in Europe. It has many faces, and each of them can charm tourists. No wonder they visit her regardless of the season.
If you were to focus on the most important attractions of Prague, you would certainly have to mention the historical center with the Charles Bridge over the Vltava River. Fans will also show the Prague Astronomical Clock, the Jewish Quarter and the Golden Lane. Visiting this charming city must be carefully planned. Otherwise we will regret not using the maximum time spent in it.
What is the fastest and most economical way to get to such a popular destination as Prague? We can easily reach it with a motorhome or car. However, just getting around the city will be neither easy nor pleasant. So it remains to find another solution, for example staying at a campsite in the suburbs or in the close vicinity of Prague. We want to tell you about a few such facilities today.
Prague in a motorhome - the perfect idea for a vacation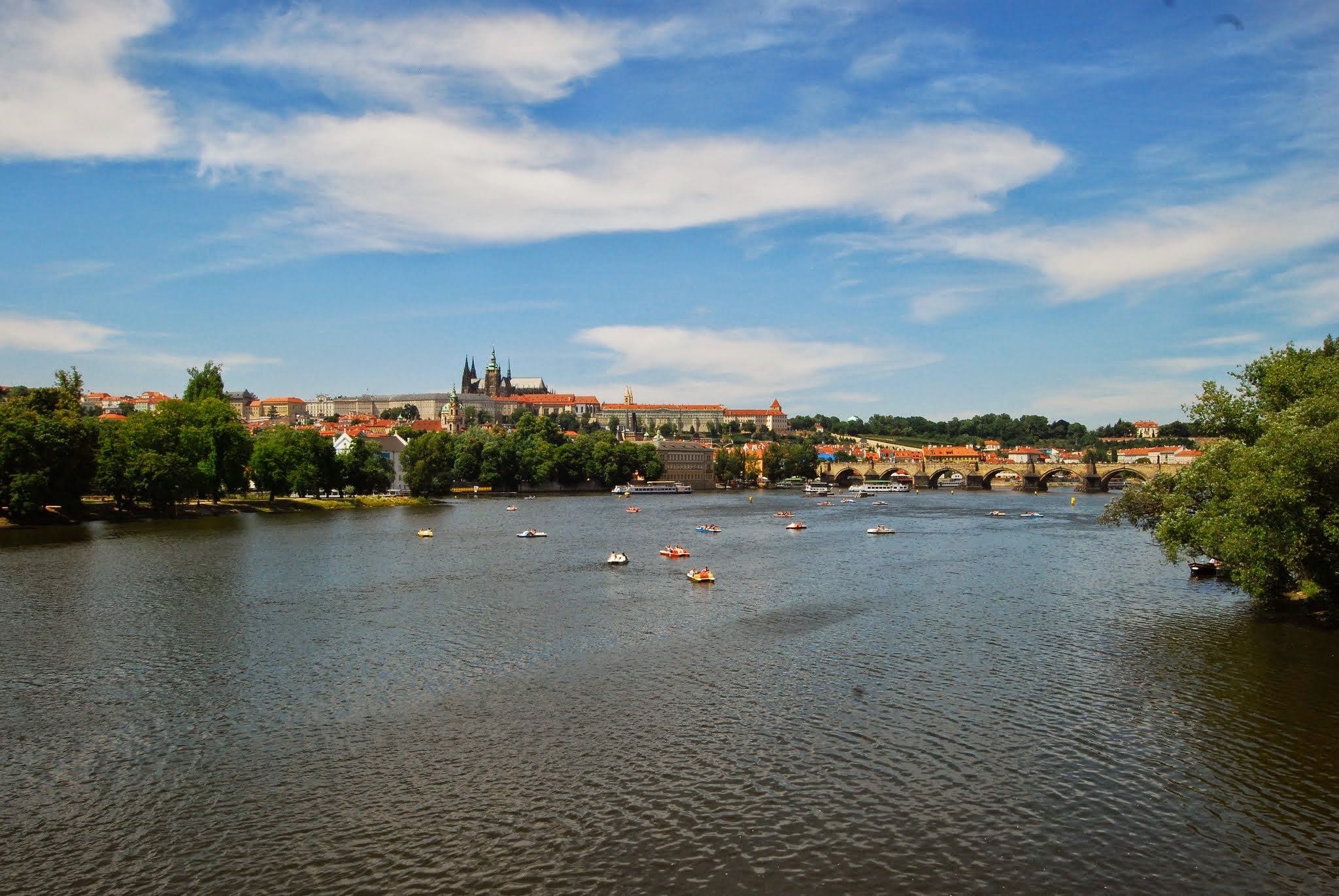 Coming to Prague by motorhome may seem a bit crazy, but only at the beginning. This is quite a smart move, considering at least the high prices of the hotels. All you need to do is choose your campsite carefully, and you will have the best conditions for your vacation - and explore the city.
The Czech capital is perfectly connected, so you can easily get to any place that interests you. It's best to take the subway, because it goes everywhere, to every area.
By camper to Prague - Prague Camp
Our first proposal is Prague Camp. You can stay there regardless of whether you have your own camper van or you are hiking through the Czech Republic with a backpack. The property offers a wide range of accommodation, ranging from camping pitches to motorhome pitches. There are 50 of the latter, and each has a power connection. Landlords have access to drinking water. There are also points for sewage disposal and chemical cleaning of toilets.
Prague Camp offers tourists accommodation in newly renovated rooms with separate showers, toilets and a kitchen. Supporters of sleeping in a tent have 15 stands for themselves. People wishing to book a caravan were also not forgotten. Residents of the campsite can use the well-equipped kitchen, showers and other amenities. There is a wireless Wi-Fi network in the entire area. Additionally, there is a place to store bicycles.
The last offer is something for demanding guests. The property offers a special zone for those who need more privacy. Consider this option if you are traveling in three motorhomes. The zone has access to electricity and water included in the price of the accommodation.
When the weather is fine, you can rent a SUP (paddle board) or other water sports equipment at the campsite.
Prague in a motorhome - Camping Prague Džbán
For people planning a camper trip to Prague, we recommend a grassy facility open from May to September. Camping Prague Džbán offers 120 places for electric caravans, as well as 200 pitches for tents. In addition, the accommodation base includes houses with the necessary equipment (including beds, a kitchenette with water, an electric kettle).
The place will appeal to active people who want to engage in broadly understood sport on vacation. Within the campsite and in the immediate vicinity (Aritma sports club) there are sports fields and tennis courts. If you like, you can play badminton or practice swinging with a golf club. The youngest guests will surely enjoy the nice playground.
Come here if you dream of Prague by bike. The area is crossed by numerous bicycle paths, one of which is prettier than the other. You can stay in the saddle for hours. The campsite is also a great starting point for hiking tours and a resort loved by fishing fans. It is worth adding that it is fenced and guarded 24/7 during the season. There are no architectural barriers that would make it difficult for people with disabilities to move around the area.
Speaking of amenities, the recently renovated toilets should be mentioned. They are equipped with changing points for babies and a bathtub for toddlers. There is a service point in the building for motorhome owners (including a place for emptying chemical toilets).
If you would like to dine in the resort, you can use the campsite restaurant offer. Holidaymakers have at their disposal a well-equipped kitchen. There, they can prepare meals based on products purchased in a mini-market or in a shop near the campsite. In summer, the adjacent sports club invites you to its garden.
Family camper trip to Prague
The next facility that we want to present to you is Triocamp Praha . It is located in the Dolní Chabry district, on the northern outskirts of the city. The favorable location provides holidaymakers with very good conditions for relaxation and quick, easy access to the center full of monuments. You will also find places to see in the near or farther vicinity of the campsite, so if you want to see the surroundings of Prague, come to Triocamp. This proposal is especially often used by amateurs of two wheels. The Czech capital and its suburbs attract them like a magnet.
It is difficult to list all the points that you should visit in such an attractive tourist city as Prague. By bike, car, public transport or on foot - it does not matter which way you choose. Most likely, one vacation will not be enough to enjoy your stay in the capital.
And what does the camping itself offer? Among other things, pitches for caravans and motorhomes. You can leave your vehicle on the lot and then go to the center of Prague, e.g. by metro or bus. You can buy tickets at the reception. Both plots, houses and bungalows are waiting for rent.
There is a food truck with snacks, a mini market, and toilets and showers with hot water available 24 hours a day.
Prague in a motorhome - Camping Oase Praha
Another option for those who are going to Prague with a motorhome is Camping Oase Prague. It is located approx. 5 km south of the Czech capital. You can reach it by car from the campsite in a quarter of an hour. If you do not have your own car, and you want to explore the surroundings of Prague and the city itself, there is a bus stop right next to the center. Another solution is the guided tour option. The campsite has a swimming pool complex with an outdoor and indoor swimming pool and a paddling pool for children. It has a hot tub and an infrared sauna. A masseuse visits the facility several times a week, so those interested can check the dates and have a massage.
The property offers caravan and motorhome pitches. You can also put up a tent on them. Those who prefer a slightly more comfortable form of accommodation, rent mobile homes. Modern sanitary facilities are among the amenities provided by the campsite. The buildings have underfloor heating, skylights, family shower cabins and a baby room, i.e. a changing room for the youngest. Bathrooms are adapted to the needs of people with disabilities.
Noteworthy is the air-conditioned restaurant with a play area for kids. The campsite has a shop where you can buy fresh pastries, basic food and ice cream. It is closed in low season, but then you can do some small purchases at the reception. It is also worth mentioning that the keepers of pets will be delighted with their stay. They have a 1 hectare meadow for themselves (and their dogs). There awaits them an area with obstacles that will be a challenge for pets and a source of great fun for everyone.
Camping Oase Praha is a great place for sports enthusiasts. You will play football, volleyball and basketball here. Sports equipment rental. You will test your skills in mini-golf, pool, table tennis and air hockey. Not only children will love the trampolines and the motorhome simulator. And this is just the beginning of a long list of entertainment.
By camper to Prague - Camping Sokol Praha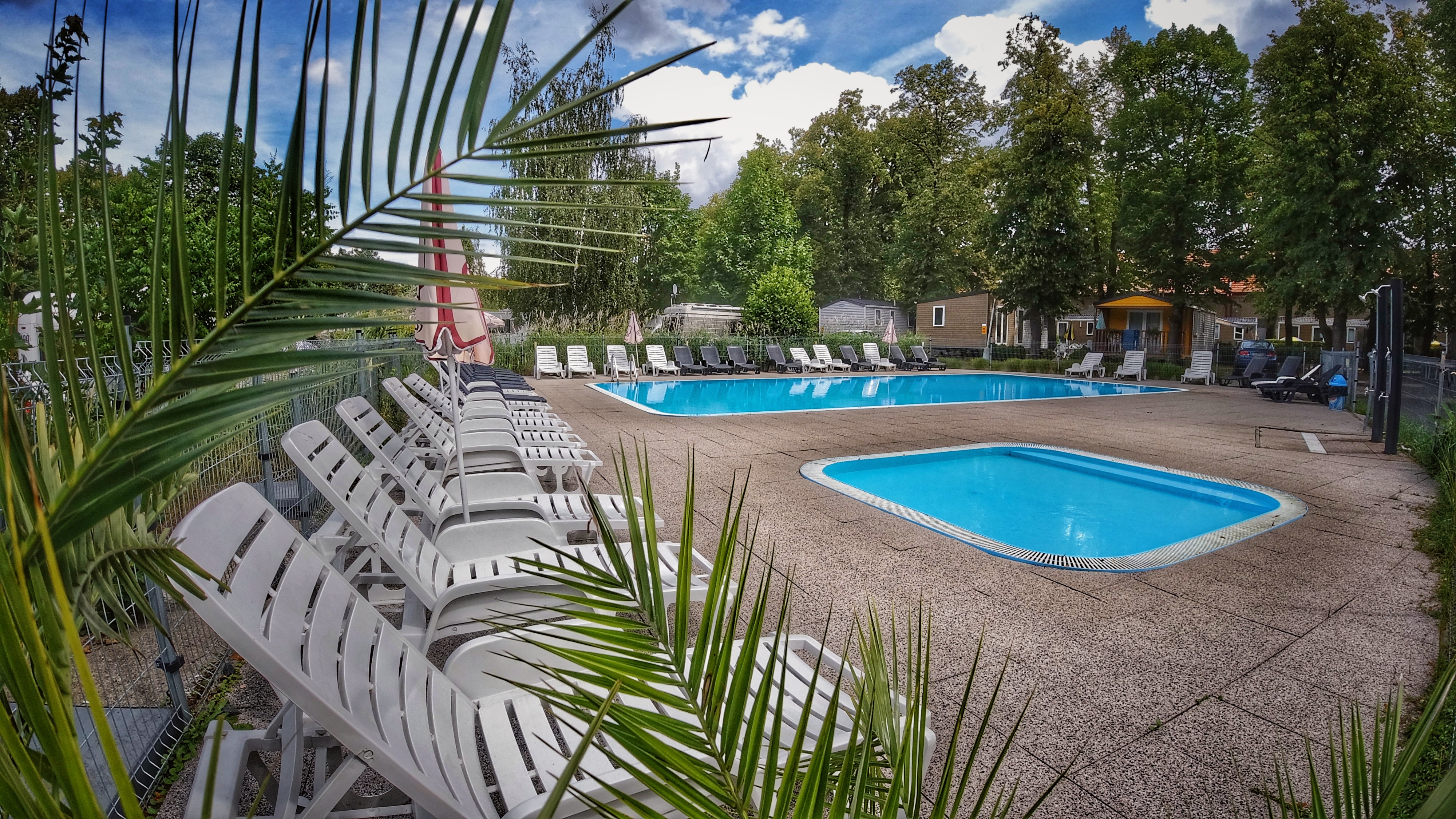 The last resort we want to introduce to you is Camping Sokol Praha . It is situated in a picturesque point, from which you can easily get to the center of the Czech capital. We recommend it to anyone who wants to enjoy the proximity of Prague and at the same time relax in the bosom of nature. It will appeal to both families with children and the elderly. Young active holidaymakers will also like it. Everyone will be satisfied with their stay, but these are not empty words. Its standard is confirmed by four stars and the positive results of annual monitoring of the resort by travel agencies and camping clubs. This is the only four-star campsite in Prague to be found in the ANWB Erkende Camping guide.
When it comes to overnight stay, the camp site has a number of grassy pitches for caravanners. Depending on your preferences, you can choose a lot in the sun or in the shade. Tourists without a camper or tent can rent a fully equipped bungalow.
The property offers discounts on ACSI cards. Among the numerous amenities that guests can count on, it is worth mentioning the excellent cuisine of the camping restaurant. It serves regional dishes, and has beer, cocktails and wines from various countries praised by gourmets. Many visitors love to start the day with a delicious coffee and then return to the restaurant for lunch. Something different is prepared every day.
Prague in a motorhome in a few days or longer
Would you like to visit cities like Prague by motorhome? We guarantee that this is a great idea for a vacation. You can plan your vacation this way or go to the Czech Republic for just a few days. These will be days spent intensively or, on the contrary, devoted to relaxation or visiting attractions. We encourage you to take such a trip, regardless of the type of rest that suits you best.
A writer by profession, a passion of a cat. One day he will see what is behind the Urals - good to Vladivostok. So far, when he can, he enjoys the sun of the countries of southern Europe. And it's also fun;)
Enjoyed reading this article? Share it!