Ca'Pasquali - pure holiday joy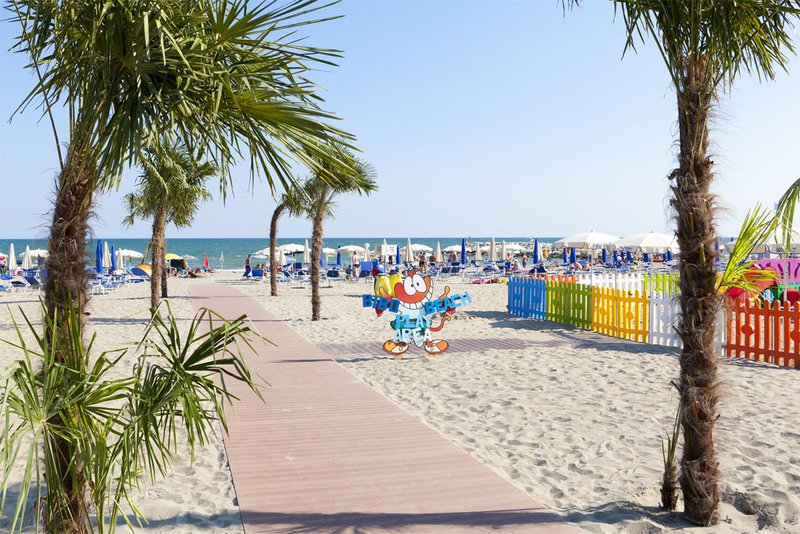 In a region like Cavallino-Treporti, it's hard to decide on one place to stay. Fortunately, lovers of independent travel do not have to limit themselves in this way. This part of the Italian coast is famous all over Europe as a place that is extremely caravanning friendly.
There are so many campsites and campsites in Cavallino-Treporti that it would be no exaggeration to say that when you leave one you are practically on the other. If large resorts are called camping villages, it is safe to say that this beautiful peninsula is a camping metropolis . If you look at it from above, you would see hundreds of plots, dozens of swimming pools with colorful slides and a multitude of people who came to relax under the Mediterranean sun.
A peninsula that smells like peaches
A beautiful sandy beach, lush Mediterranean vegetation and a wealth of fauna that can be watched for hours (including cormorants and herons) - these are the main advantages of the region. Cavallino-Treporti is a commune divided into 12 resorts, each of which has a lot to offer vacationers. These include Ca'Pasquali , which, along with Punta Sabbioni and Ca'Savio, lives from tourism and agriculture. While exploring the area, you can see many orchards with pear, plum and peach trees.
The local companies specializing in the production of vegetables and fruit are mostly family businesses. Agriculture is so deeply entrenched in this area that it was considered the 'garden' of Venice in the 1950s. Currently, the region supplies its goods not only to northern Italy, but also to tourists who eagerly buy local products during their holidays.
Things to do in Ca'Pasquala
The beaches of Ca 'Pasquali are not only beautiful, but also well-equipped. They are lined with rows of sun loungers and colorful umbrellas, and you can get rid of excess energy on one of the several beach volleyball courts. In turn, tourists who lack it, can soothe their thirst or satisfy their hunger in a restaurant located right next to the beach. The impression of being on a tropical island is provided by palm trees that grow here exceptionally lush.
Water sports enthusiasts can take advantage of the pedal boat, kayak and windsurfing equipment rental. There are also catamarans at the disposal of tourists. Both advanced amateurs of water fun and beginners, who can count on the help of instructors, will spend the summer holidays here.
Campsite in the resort of Ca'Pasquali
The resort is home to Ca'Pasquali Village , a huge campsite that is very popular with tourists. It owes this to 9 hectares of pine trees and very good equipment - it has everything you need to be happy for a person who wants to spend a holiday by the water. For the passion and enthusiasm of the group of animators who organize a lot of entertainment for all age groups, as well as for the swimming pool complex, the campsite is especially loved by families with children.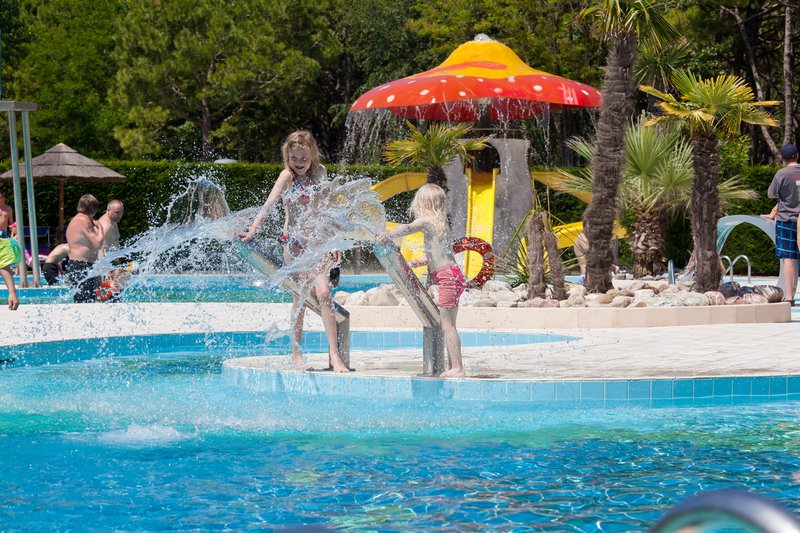 In the high season, for a parking space for a motorhome and accommodation for 2 people, we will pay from 25.3 to 32.5 euro (depending on the zone in which the plot is located). Electricity is included in the price.
Ca'Pasquali Village is located right on the beach, so vacationers who plan mainly relaxing on a sunbed will be delighted. In turn, those who intend to visit the area in addition to sunbathing, can do it in several ways, including by bike and on foot. Everywhere is close. The campsite is 4 km from Cavallino-Treporti. In a 5-minute drive you can reach Punta Sabbioni with ferries to Venice.
The popular resort of Lido di Jesolo is approximately 12 km away. It is difficult to list all the advantages that have tempted tourists for years, but undoubtedly one of them is the 8 km long promenade lined with shops. You can fall into a real shopping frenzy or simply have dinner in one of the many restaurants.
When talking about one department of the peninsula, it is hard not to mention the others, because they are intertwined like an intricate, organic spider web. Whichever one you choose, you will spend a very enjoyable holiday there.
A writer by profession, a passion of a cat. One day he will see what is behind the Urals - good to Vladivostok. So far, when he can, he enjoys the sun of the countries of southern Europe. And it's also fun;)
Enjoyed reading this article? Share it!