Camping and hotel with swimming pool in the mountains - SportCamp Woferlgut in Zell am See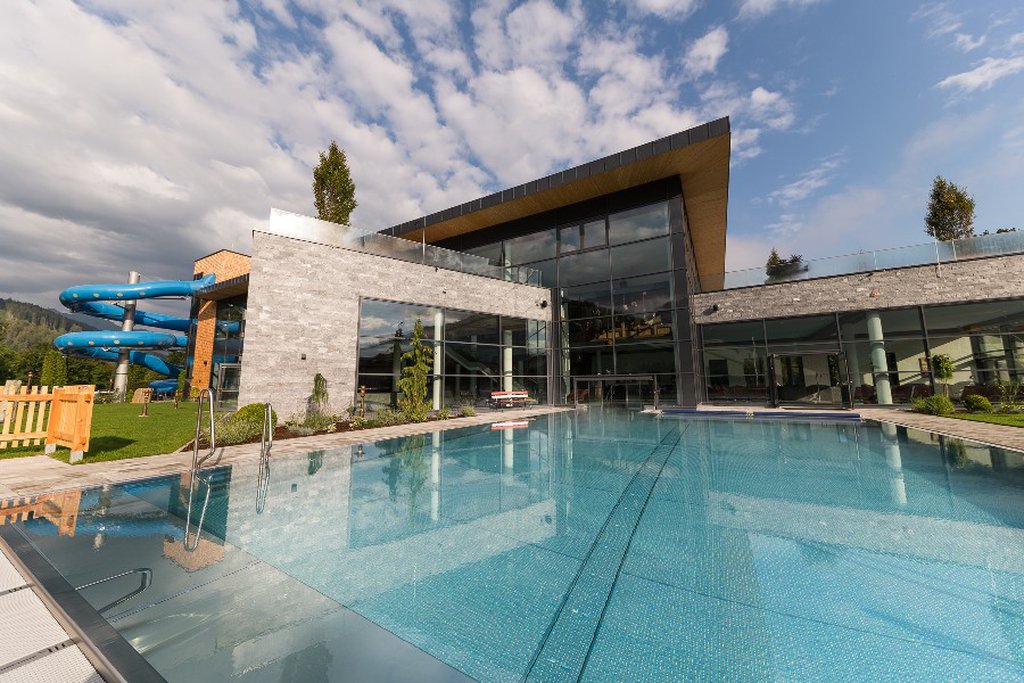 Have you ever been camping in winter? You may be surprised if I tell you that camping in a ski resort all year round is so popular that you need to book your pitch in advance and much in advance! I will show you what the camping looks like in winter and tell you if you need to keep the ski equipment in the camper? Where to dry wet clothes and shoes? How far is it from the campground to the slope and what to do in the evenings at the campground if you are bored in the campground? You will find the answer to all these questions also in our video from the SportCamp Woferlgut campsite, where we slept last year during the tests of the Hymer camper from the Elcamp Group, and if you prefer to read below you will find answers to everything I wrote about earlier.
Camping and hotel in the mountains
Sportcamp Woferlgut is a year-round camping in Zell am See. It is 6 kilometers from the city center and the lake itself, and about the same distance to the ski slopes. It is basically located in the town of Bruck, which is the beginning (or the end - it depends on which side you are looking at) the famous Großglocknerstraße. Consequently, also at the foot of mountains such as the Kitzsteinhorn or the Großglockner. Kaprun is 10 km away.
There are of course lots within the campground.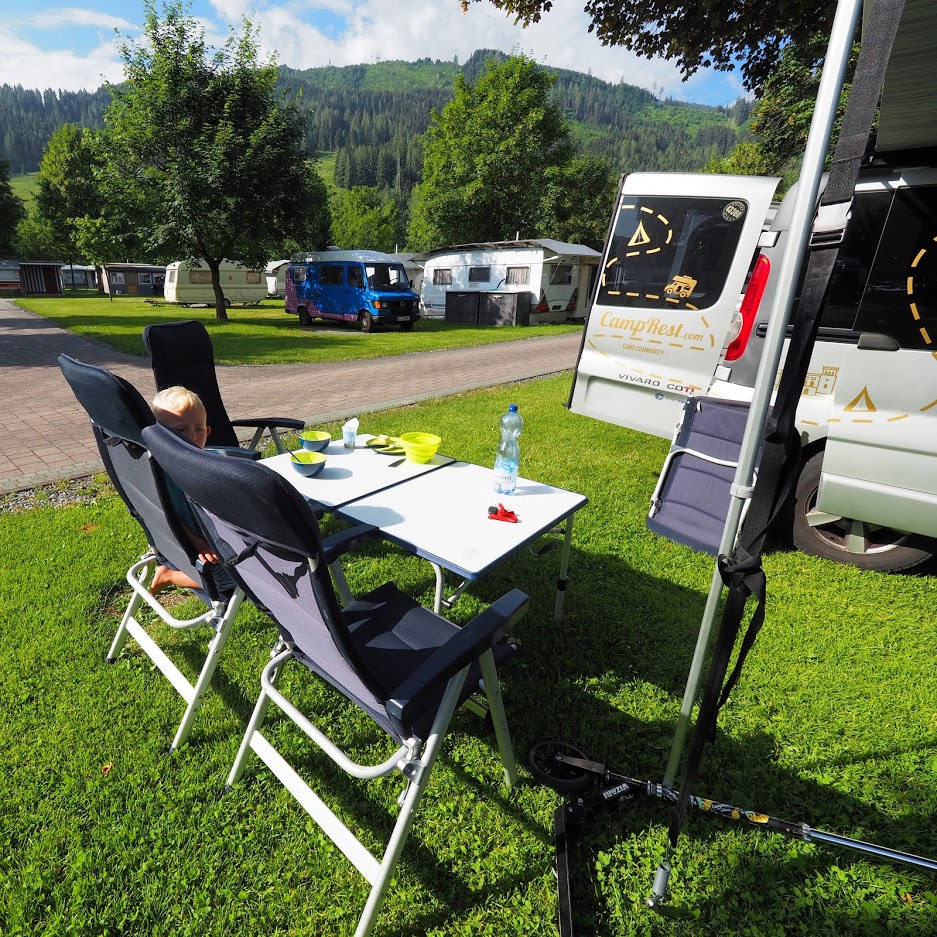 There are a lot of them, and some of them are located at the swimming pond. The plots have water, electricity and gas connections as well as the possibility of gray water discharge to the sewage system. Gas connection will be appreciated by motorhome users, especially in winter. When going to such a camping, you do not have to take additional gas cylinders and thus additionally weight the motorhome.
The camp also offers year-round cottages and caravans .
If you cannot find a place on the lot, you can book a place at the hotel.
Camping and hotel with a children's pool
Guests of the campsite and hotel can use the saunas and baths free of charge, but the swimming pool is at an additional cost. A single entry is quite expensive because it costs about EUR 23, but the most profitable thing is to simply buy a weekly pass, then this amount is almost 3 times lower. When I write a swimming pool , I mean a huge complex of swimming pools, saunas and baths. There you will find a recreational pool, an Olympic pool, an outdoor pool also open in winter, a large jacuzzi, a giant slide and a children's pool with shallow water and a small slide. There is also a wellness area and a fitness studio with the possibility of renting a private trainer. This is a real spa in the mountains !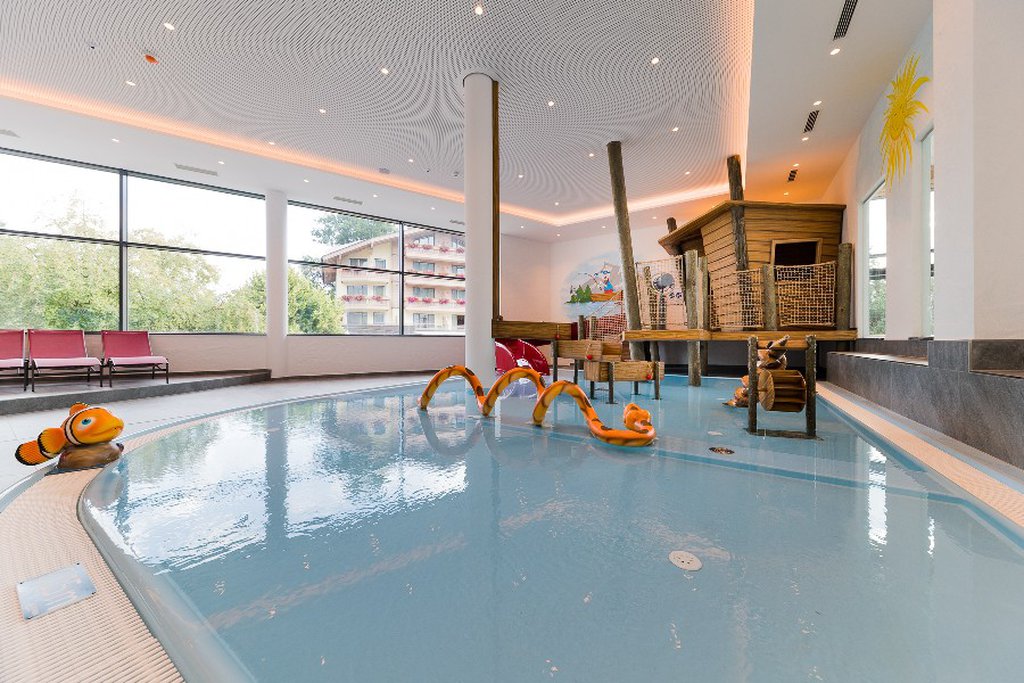 The camping also has its own swimming pond with clear water. On this small lake there is a long pier and a very long slack line with an auxiliary rope. There is also a second playground with a zip-line on the waterfront and a free ropes course. It is available to everyone free of charge and does not require additional protection, as it is not suspended high in trees but very low on the ground.
Child-friendly camping and hotel
As I wrote in the previous paragraph, there are two playgrounds on the campsite, and in the water park there is a small, shallow pool for children, like a water playground.
Additionally, the camping offers animations. The campsite has its own choo-choo train, which runs around the campsite before each animation and invites children to play together.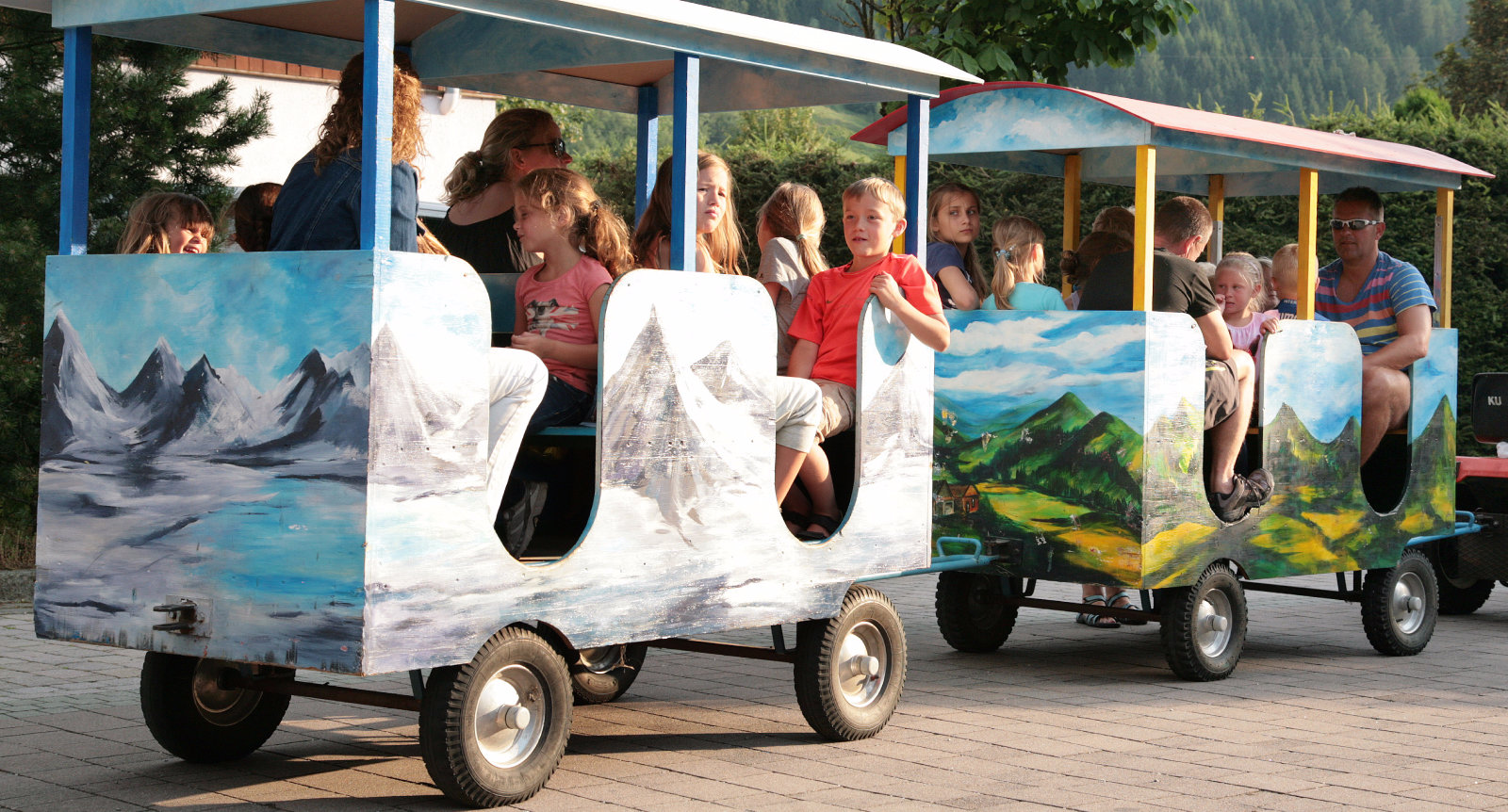 There is also a playroom in the hotel, where children will find a maze with balls and a slide, soft big blocks for stacking. There are also arcade games and a mini cinema.
Remember also about the swimming pond with attractions for children .
Zell am See Austria
There are three main ski areas in the resort: Schmitten, Kitzsteinhorn and the third, smallest of them - Maiskogel. In these three sectors you will find a total of 279 km of slopes, 5 gondolas, 10 chairlifts and 9 T-bar lifts. The combined ski pass for these 3 resorts costs approx. 225 EUR.
In this region, 85% of the slopes are artificially snowed, and there are also many illuminated ski slopes. There is also a well-equipped snow park and there are several designated off-piste spots.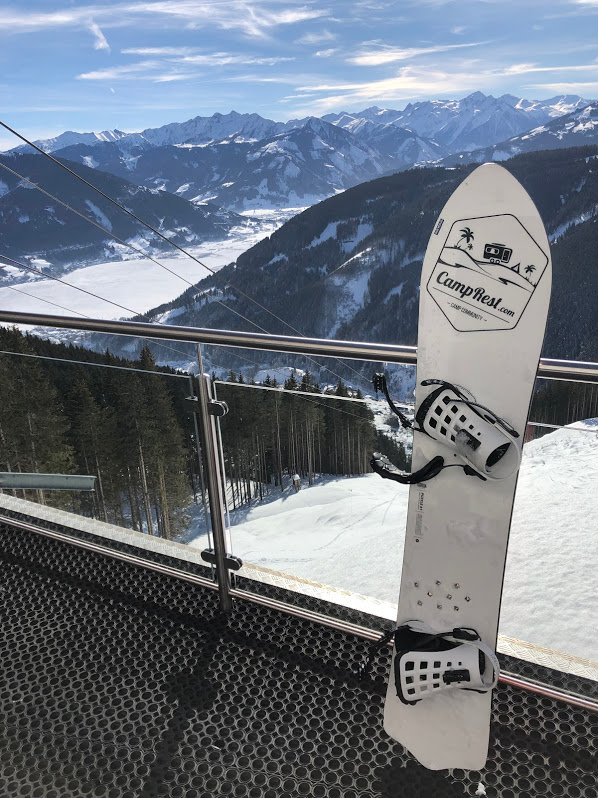 In all these places you will also find a lot of apres-ski points.
In summer, Zell am See also attracts tourists with numerous hiking and cycling routes. There are many beaches around Lake Zeller, and you can safely swim in the lake.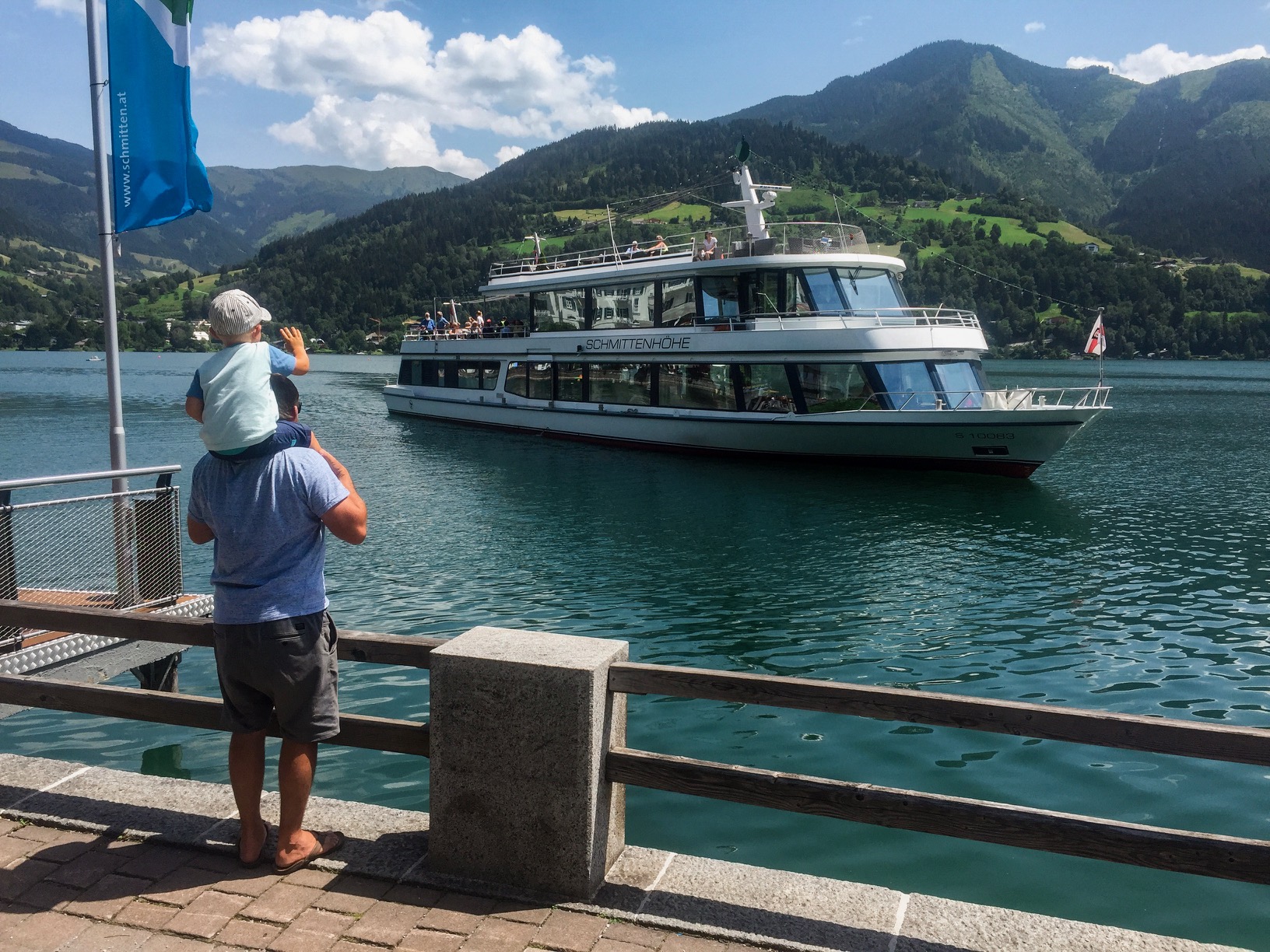 Austria Ski Holidays
We move on to the most important issues: how can you live in a camper on a campground in winter and deal with the storage of ski equipment, dry shoes and clothes? Everything at the campsite is well thought out and therefore all guests have at their disposal a ski room with an equipment drying room, where you can easily leave your shoes and wet clothes to dry.
The city ski bus departs from the campsite and takes you straight to the gondola. It runs in the morning and in the afternoon, but if you miss these morning transfers, or you want to return earlier from the slopes, you can use an additional paid camping bus. It is enough to make an appointment in advance at the reception.
Hymer motorhome
During this trip, we stayed with the Hymer camper, which worked perfectly in winter conditions, both during the overnight stay and driving on snow-covered alpine roads. The chassis of the motorhome, i.e. the Mercedes Sprinter , is one of the best chassis on which motorhomes are currently built and driving this motorhome gives the driver a lot of fun. The camping structure itself, made by the Hymer brand, allows for comfortable living without any compromises. You can read more about the motorhome test from the movie here .
We have created the CampRest portal for people who value freedom and travel on their own.
Enjoyed reading this article? Share it!