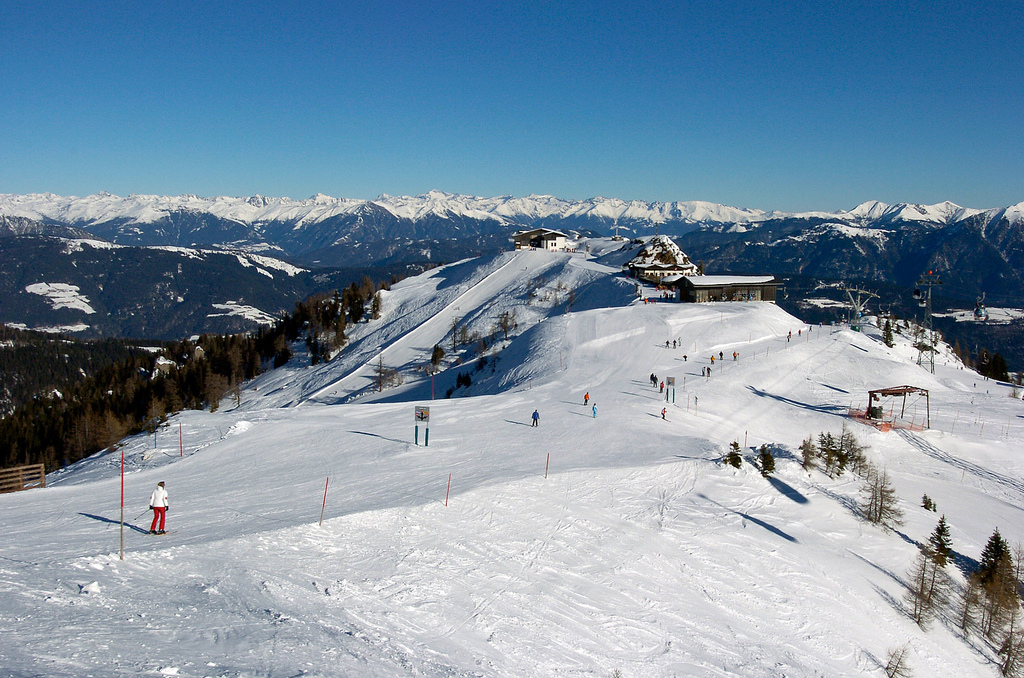 There is a place in the south of Austria with ideal conditions for winter sports and the sun is shining exceptionally bright. This is the Nassfeld Pass, a charming corner of the Alps.
Austria is a country with which few countries can compete in terms of the quantity and quality of ski resorts. It is difficult to choose one center, because the offer is so rich that you can get dizzy - small and large resorts, ideal for families with children and for lovers of crazy parties. Undoubtedly, one of the most beautiful ski areas in Austria is the resort located in the south of the country, on the Nassfeld Pass. Extremely well insolated, with guaranteed snow - what more could you want when you are planning a skiing holiday?
The winter season in Nassfeld lasts until 04/21/2014, so there is still some time for those willing to explore the slopes of one of Carinthia's best ski resorts.
Nassfeld - an offer for skiers
The Nassfeld ski area ranks among the top ten best resorts in Austria. This is due to the ideal conditions - a microclimate and an excellent snowmaking system covering the entire area. Skiers have 30 modern lifts at their disposal, including 17 ski lifts, 8 chairlifts (4 for six and 4 for four) and 5 cabin cableways. The total number of ski runs is 110 km, and they are divided into 30 km of easy, 69 km for intermediate skiers and 11 km of difficult trails for experienced skiers. Noteworthy is the picturesque downhill run to the valley, 7.5 km long.
Nassfeld boasts many advantages, including the longest cabin railway in the entire Alps (the famous Millennium Express) and the longest illuminated slope in this mountain range.
In addition to the skis, guests can enjoy the "Blue Day" , a fun park for adrenaline enthusiasts. Here you can practice your skills in modern freestyle and other winter sports that require exceptional fitness. Snowboarders and freeriders will be fully satisfied with the number of obstacles that can be overcome in the local snow park, and if someone still does not have enough extreme attractions, they can check out the Ski Movie race track - BMW xDrive Cup.
As you can see, it is not without reason that skigebiete-test.de awarded Nassfeld in the categories "Best for Advanced" and "Best for Professionals".
Ski pass prices in the season 2013/2014
Admittedly, the ticket prices in Nassfeld are not too low, but the routes here are worth every euro spent. For a 1-day pass for an adult skier you have to pay 40 euros (if you want to ski on the slopes from 9 o'clock). We will pay 20 euros for a child, and 32 euros for young people and seniors.
This cost should be taken into account on March 30, 2014 - April 21, 2014. However, until March 29, 2014, i.e. in the high season, higher prices will apply: EUR 43 for adults, EUR 22 for children and EUR 35 for seniors and young people.
A single ride on the Millennium Express train for adults, young people and seniors costs 17 euros - both in high season and outside of it. The cost of a child's journey is 9 euros.
Where to stay in Nassfeld?
In 2013, the website skiresort.de prepared a report in which the Nassfeld resort received as many as 15 awards. It has also become the undisputed leader in the category "Accommodation offer near the slopes and lifts", which is a clear confirmation that guests will not have any problems with finding a suitable place to stay.
Motorhome owners can stay at Camping Flaschberger , located between Hermagor and Pressegger See. It is located approx. 10 km from the Express Millennium station. For the accommodation of a family of 2 adults and a child, we will pay approx. 20 euros (including access to electricity and tourist tax).
The largest ski resort in Carinthia invites families with children, beginners and advanced skiing enthusiasts. Really worth!
A writer by profession, a passion of a cat. One day he will see what is behind the Urals - good to Vladivostok. So far, when he can, he enjoys the sun of the countries of southern Europe. And it's also fun;)
Enjoyed reading this article? Share it!