Camping Stadlerhof - a holiday with the Sappl family at the foot of the Alps

Austria is one of the favorite European countries to satisfy the appetite for mountain adventures. The view alone offers unforgettable moments, tempting with its peaks, regardless of the season. Mountainous terrain, forests and meadows allow for amazing communing with nature, which is undoubtedly their great advantage.
However, being away from the towering concrete and glass buildings, observation is not enough. Peaceful hikes among alpine paths, alpine climbs to the top of the Großglockner , or a walk along the Glockner gorge are a pleasant duty for every tourist. On the other hand, ski lovers will have plenty of attractions on winter days, on one of the nearby slopes.
When planning a holiday among the Austrian mountains in Tyrol, it is worth staying at Camping Stadlerhof and enjoying the pleasures they offer and getting to know the regional cuisine. Regardless of the season, the Sappl family is a guest at the Stadlerhof, offering cottages, places for tents and motorhomes.
Accommodation at the campsite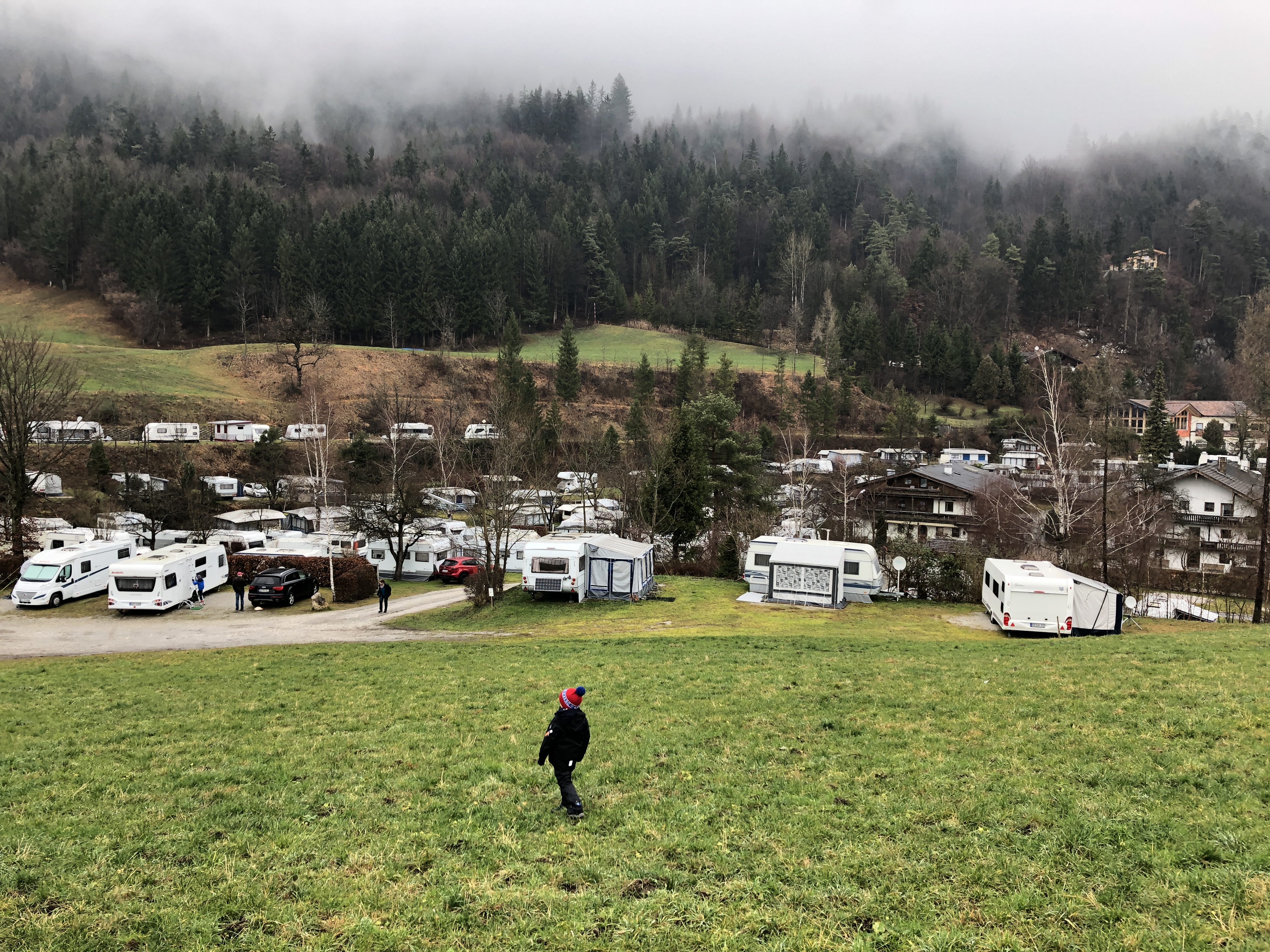 The campsite is located in the quiet and remote village of Seebühel, in the vicinity of forests and the Krummsee lake, and the mountains look proud from every place.
It has 140 stands for its guests and regulars who love this place and do not want to leave. Each plot has an electricity connection and sanitary facilities.
The whole area is littered with green grass, while its roads and walking paths are beautifully illuminated. The camping is divided into comfortable, separated spaces, providing amenities to its guests. Solar places with an area of 110 m2, terrace spaces of 70-80 m2 or standard places for campers or tents on a birch meadow with an area of 70 to 80 m2. If we are lovers of large spaces, we can use the so-called premium space, which is up to 150 m2.
There is also a campsite on the campsite, and for those who prefer chalets or bungalows, Camping Stadlerhof offers apartments with kitchen, living room and bathroom, decorated in Alpine style .
Pools and water attractions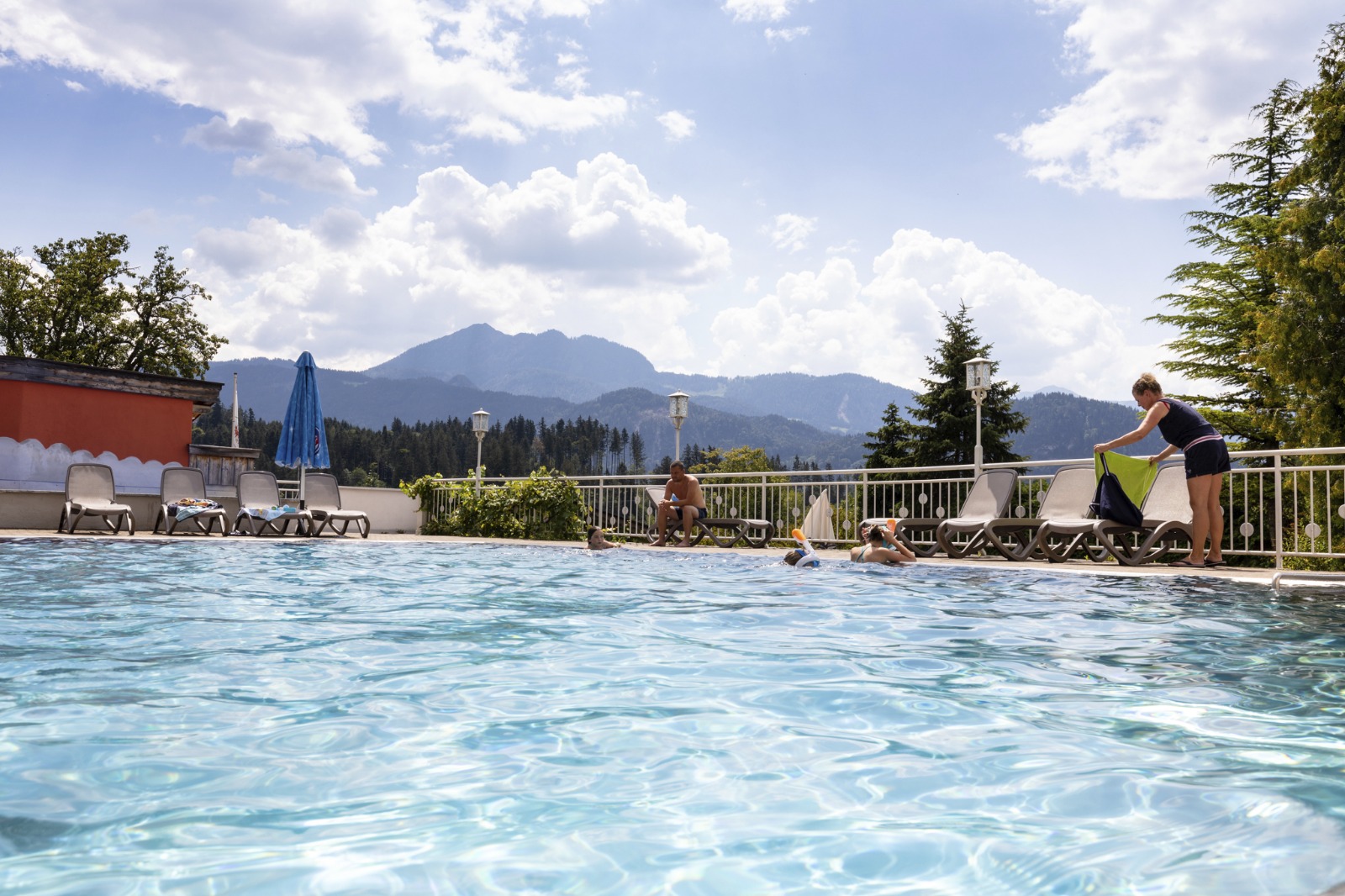 The campsite has an outdoor swimming pool as well as a shallow bathing area for the youngest water lovers. The depth of the water playground about 40 cm allows 1-3 year olds to use safely, while their parents enjoy the sun on one deckchair. In addition, guests of the Sappl family have the opportunity to use the seaside resort Reintaler See and Reither Badesee free of charge.
However, those looking for water attractions will be interested in Ossi Sport meetings and white water rafting. There is also "extreme fun". It will be a bit calmer when sailing on the Achensee, the largest lake in Tyrol.
Going on a well-deserved vacation, we will be happy to take advantage of the relaxing attractions of the wellness area, which are not lacking. The Camping Stadlerhof offers Finnish and infrared saunas, brine steam baths and bio saunas.
An unusual attraction is also a large naturist garden and water adventure grottoes.
Attractions and animations for children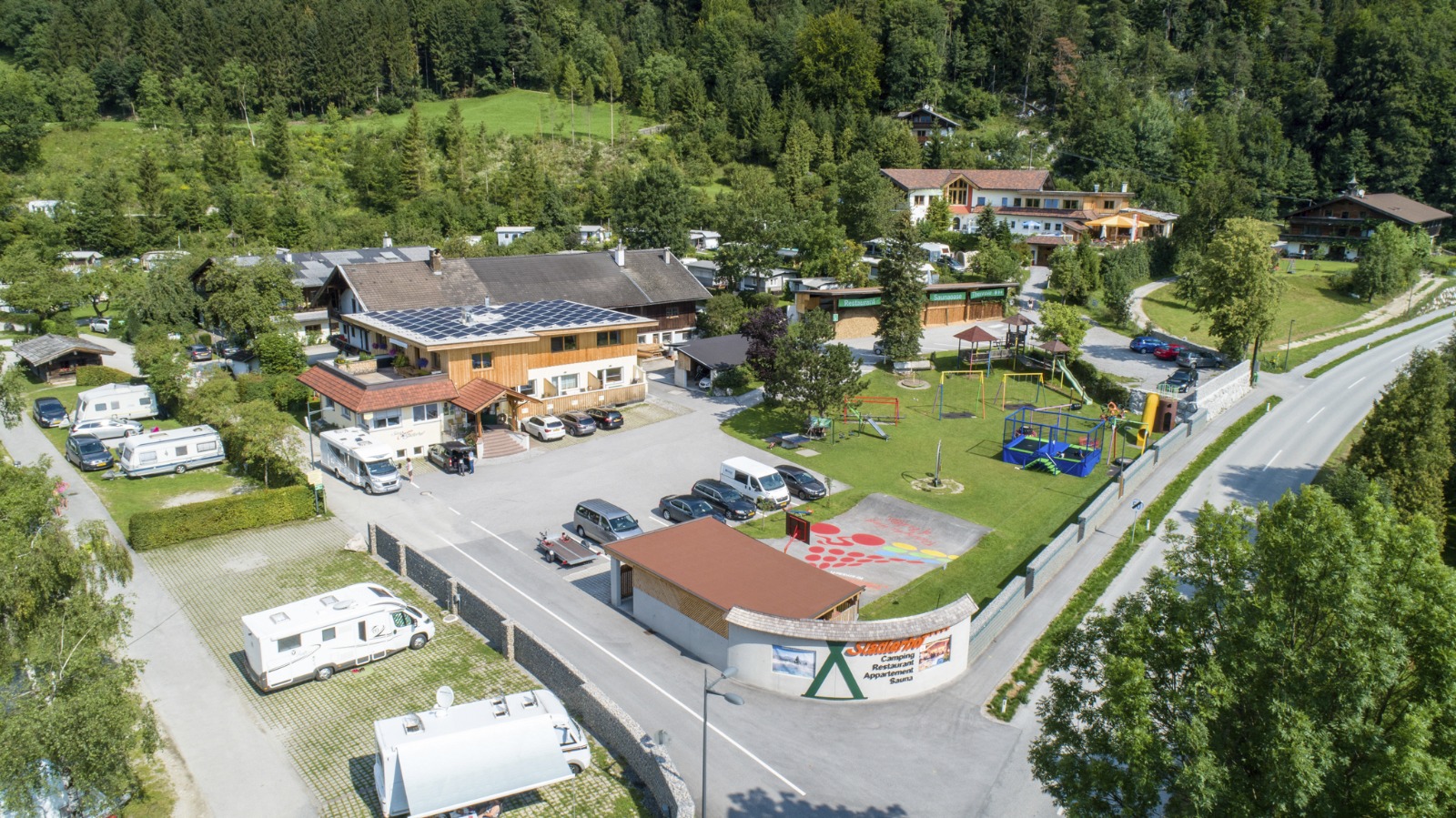 The youngest travelers will also find a lot of attractions for themselves. A playground , a trampoline, and in summer water playgrounds are invaluable madness in the company of children from all over the world who visit this charming place in Austria.
When there is no weather, campers can use the playground that has been prepared for them indoors.
Other amenities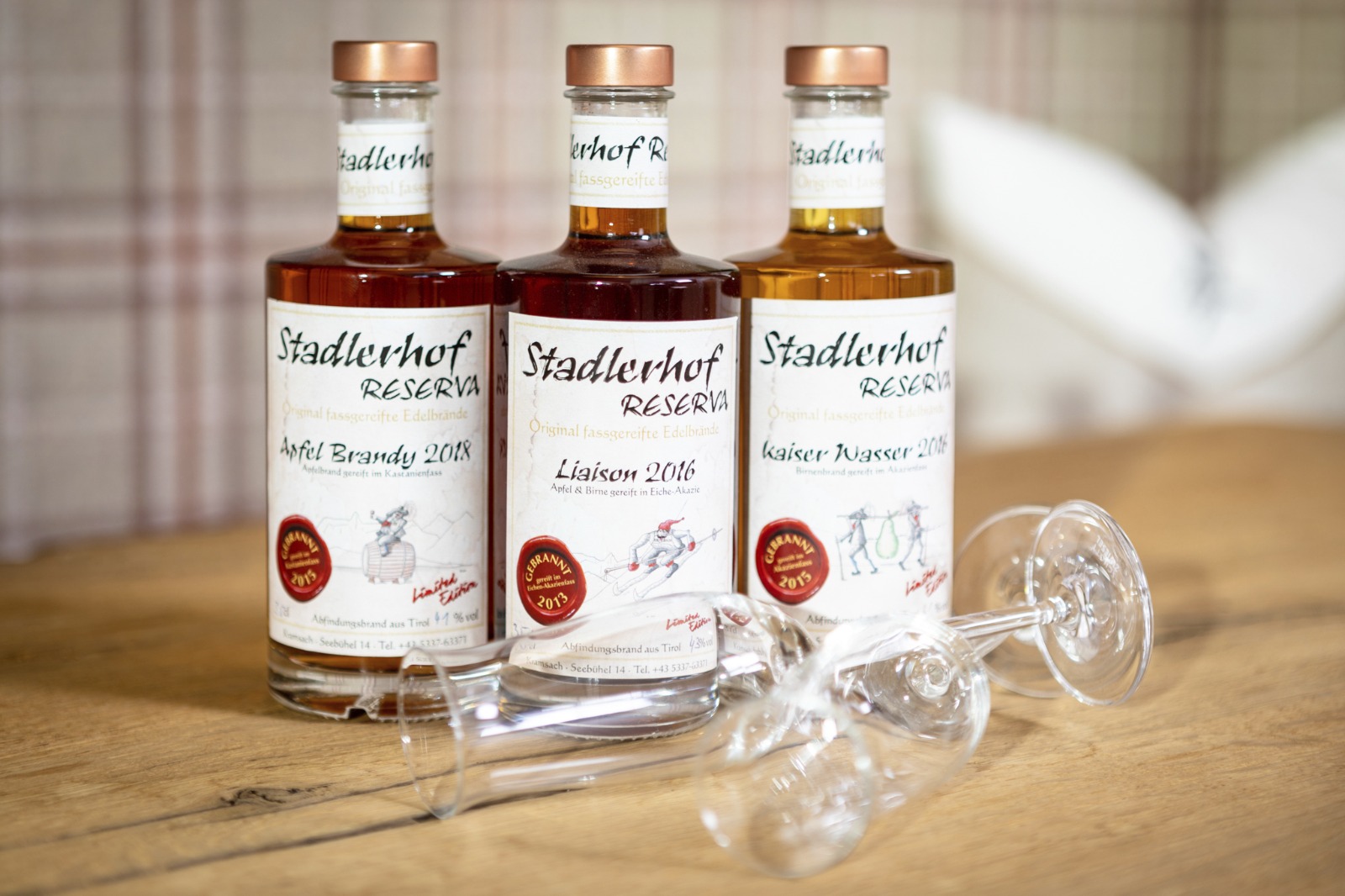 Since 2011, lovers of Austrian regional cuisine can enjoy delicious dishes in the Genuss Schmied'n restaurant as well as excellent drinks and beers.
An undoubted convenience on site is the possibility of buying fresh bread, especially for those who prefer to prepare their own meals. The grocery store is just 2 km from the campground.
After delicious meals, you can rent bikes on site to explore the surrounding forest areas. And home lovers can take advantage of table tennis or a living room with TV.
Camping Stadlerhof, of course, provides all the economic facilities. There is a washing machine, tumble dryer and hand washable sinks. Of course, there are also dishwashing sinks. An undoubted convenience for many campers or caravans owners is the possibility of replacing gas cylinders.
Another convenience for owners of camping vehicles is camper-service . Drain the gray water, fill the jugs with fresh water and the possibility of emptying the chemical toilet. However, for those traveling with their canine companions, there will be a special shower.
What to see in the area?
Austrian Tyrol offers tens of kilometers of cross- country skiing , downhill, tobogganing and skating routes. Therefore, it is worth remembering that Camping Stadlerhof is open all year round, offering attractions also in winter. However, in the vicinity of the town of Kramsach , near which the Camping is located, there are as many as 6 warm lakes, which adds additional attractiveness in Tyrol, mainly crowded with tourists in winter.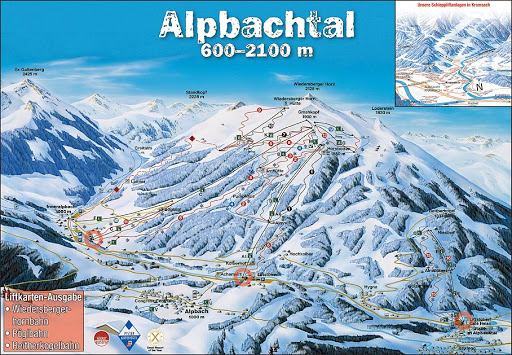 If you want to spend your free time outside the campsite, it is worth planning trips and exploring the area. Tyrol offers a beautiful historical journey by visiting the largest medieval silver mine. Going down the mine railway, we will see how silver and copper were mined 500 years ago.
In the vicinity you will also find the mining museum, Hut Brixlegg, the Adventure Zillertal Dairy, which cannot be missed, and the Tyrolean Museum of Agriculture Kramsach. A great attraction for children and adults will also be a ride on the world's oldest cogwheel railway, which rushes to the Achensee.
However, being in Tyrol, unforgettable hikes, presenting the beauty of nature, are a must. The rocky gorges towards St. George, the Hintertux glacier, the Grossglockner high-mountain roads are places that every mountain lover should see and breathe clean Alpine air.
Winter camping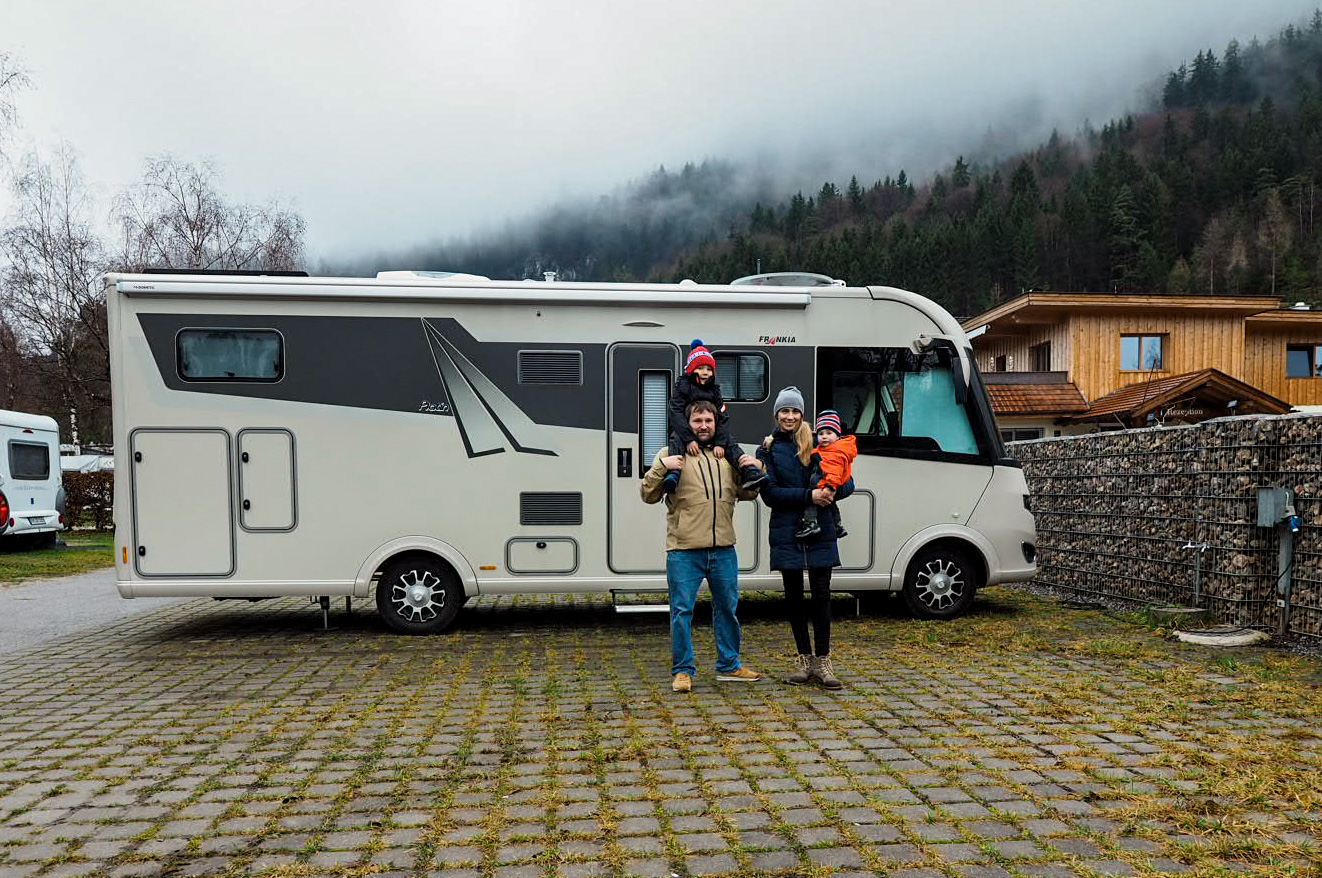 At this campground, the CampRest team stopped during a motorhome test, which you can read about in this article: Frankia Platin 7900GD - motorhome for PLN 800,000 - CampRest test
---
Do you want to know even more?



• Join our Facebook group -

Cool Camping


• Follow our profile on Facebook -

CampRestowy Facebook


• See how we travel as a family on Instagram. During our trips, it is here that we put the most reports from everyday life on the campground or in the camper -

CampRestowy Instagram


• See our YouTube videos, subscribe to our channel and give a thumbs up to the videos you like -

CampRestowy Youtube
I travel with my family in a micro house named Ulek, practicing van life part time and collecting memories in the aquarium. I am fascinated by slowlife, the flavors of different regions and I have a great weakness for England and Italian cuisine. My dream is a great campervan trip, the points on the map come with every book or article I read.
Enjoyed reading this article? Share it!