Camping for people with disabilities - Villaggio San Francesco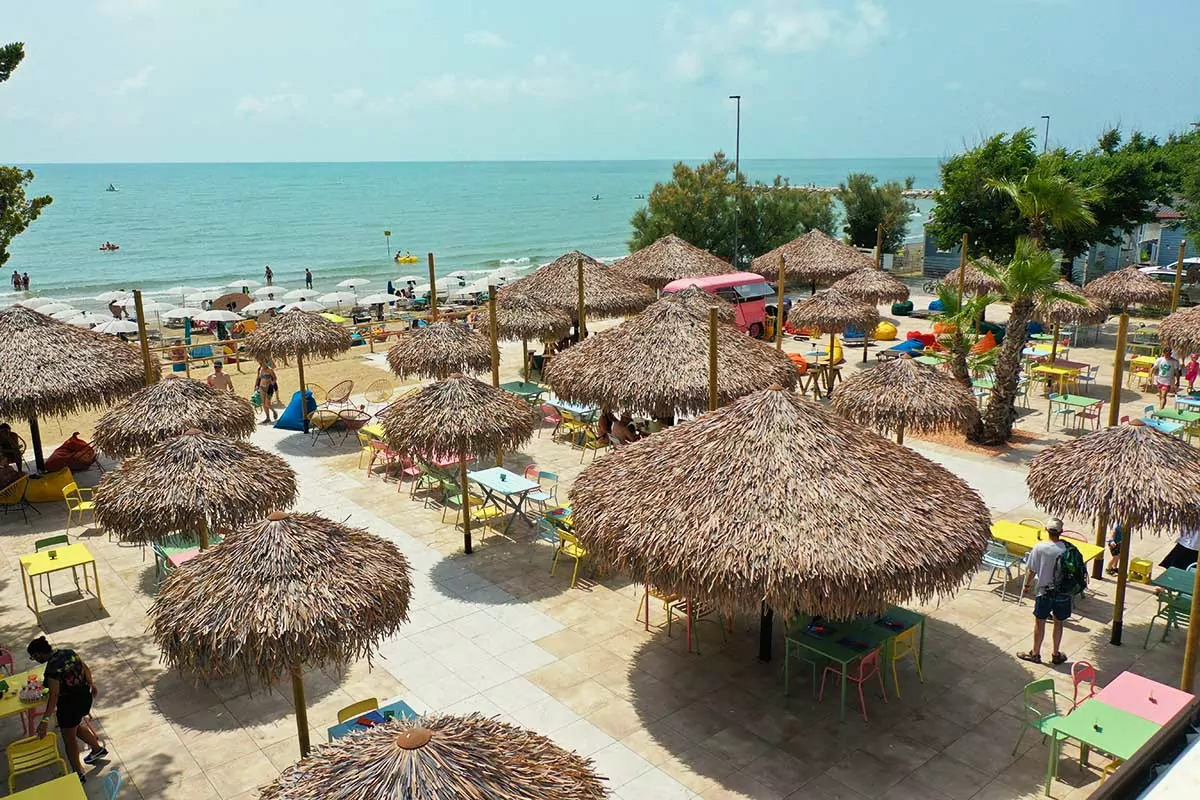 Everyone goes on vacation, regardless of age, gender or profession. Nothing prevents tourists with special needs from enjoying their free time. More and more campsites adapt their offer to people with disabilities. It extends it with amenities that allow this group of vacationers to relax in comfortable conditions. If you are looking for a facility with adequate infrastructure in Italy, check out Villagio San Francesco.
Villagio San Francesco - accommodation offer
The camp site is a large holiday resort that is open from April to October. It is located in the Veneto region, in the province of Venice. Tourists planning to visit Venice and the surrounding resorts like to stay there. It is fully understandable, considering the wide range of entertainment and the standard of accommodation.
When it comes to places intended for people with disabilities, Villaggio San Francesco offers several options for those willing. Among other things, guests with reduced mobility, wheelchair users, etc. have a choice of Lemon Hill mobile home. The name comes from the facade in a nice, eye-catching color. Mobile home can accommodate up to 4 people. It has 2 bedrooms, a living room with a kitchenette, and a bathroom. Outside, there is a wooden terrace with a complete set of furniture. The cottage has a special ramp for prams.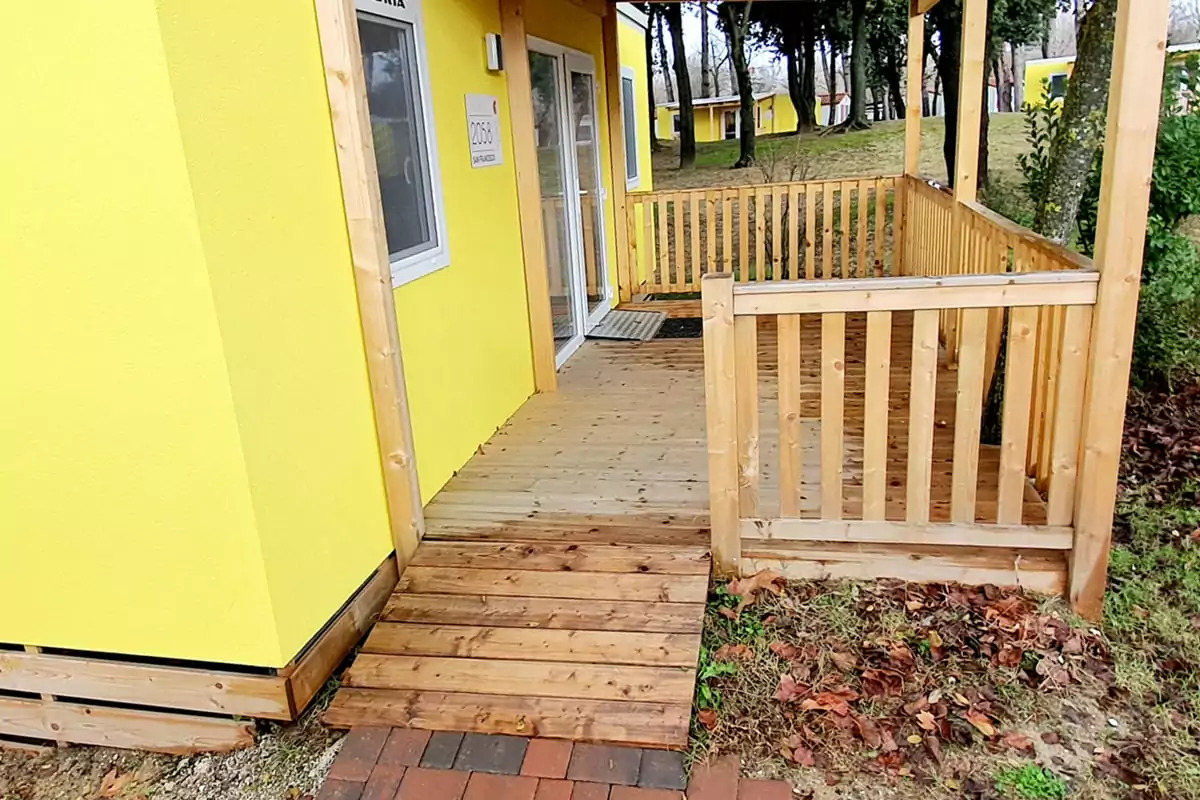 Another solution is the apartments in the Standard and Superior Plus versions. The first, just like a mobile home, will provide comfort to four people. The offer includes variants with the possibility of accommodating 1 or 2 additional people. The apartments are beautifully situated. They are surrounded by lush vegetation, moreover, they have access to a common green area. Holidaymakers can relax not only on the covered terrace, but also in a small private garden. Superior Plus is bigger: it has places for 6 people, including 2 extra. It has 3 bedrooms.
On vacation with a pet
The last offer that the facility has prepared for its guests is the Comfort Pet apartment. As the only one - apart from some Standard apartments - it is available for pets. What's more, only people relaxing with their dogs can stay in it. So if you want to go to the Gulf of Venice with your pet, book this apartment. You will be able to choose either the regular or the two-tier version. In the latter, rooms are located on the first floor.
Comfort Pet Apartments have 2 bedrooms, a living room, a well-equipped kitchenette and a bathroom with a toilet, bidet and shower. They have a covered terrace or balcony (apartments on the first floor) with a set of garden furniture. If you would like to use a small fenced garden, you will like this option. It is also worth paying attention to the advantage of unlimited access to air conditioning - just like in the Superior Plus apartment. In the Standard option, guests receive 30 hours in the price of the stay (climate card), while in the mobile home there is no air conditioning at all.
Facilities Villagio San Francesco
Villagio San Francesco is a nice, well-kept campsite that guarantees tourists a comfortable stay. Its area has been adapted to the needs of every vacationer, including people in a wheelchair or with a walking frame. The space of the campsite is free from architectural barriers. A wide wooden landing leads to the beach, on which you can get all the way to the water. You will have no difficulty in moving or using a series of points. This also applies to the pool. If you want to swim or just splash in the water - no problem. The resort has a special DiGi Project pool lift, thanks to which entering or leaving the pool will be easy.
The facility is characterized not only by a high level of services. It is a holiday complex that focuses on modern technologies. For example, in addition to the Wi-Fi network, it offers charging an electric car. It has its own station with a type 2 socket and 22 kW power supply, ensuring the fastest possible charging of the car. In addition, there is a medical center and a pharmacy in the campsite. You can buy in it, among others over-the-counter medications, supplements or sun care products.
We encourage you to visit the campsite!
gallery
A writer by profession, a passion of a cat. One day he will see what is behind the Urals - good to Vladivostok. So far, when he can, he enjoys the sun of the countries of southern Europe. And it's also fun;)
Enjoyed reading this article? Share it!