Camping in Italy - what is worth knowing?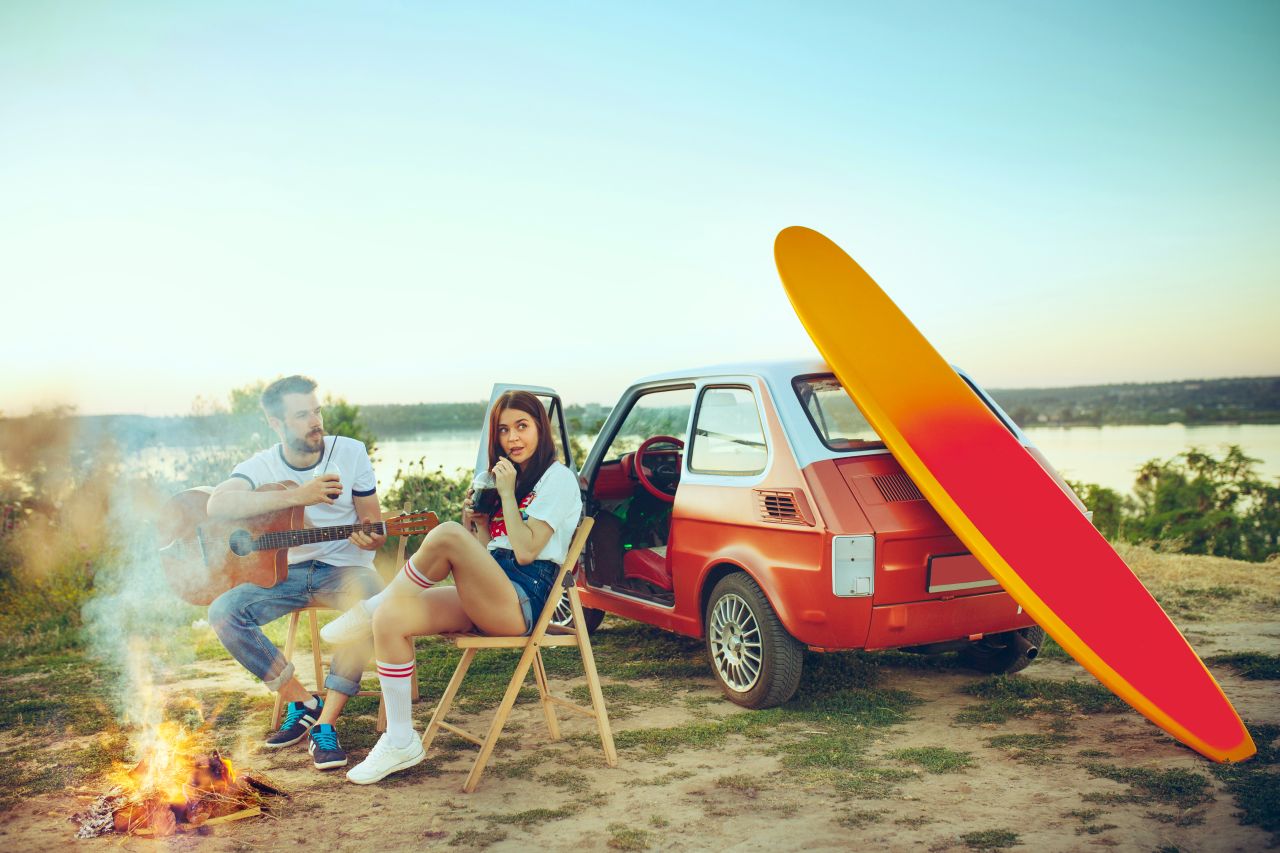 Holidays in Italy will appeal to many people. Great weather, beautiful beaches and lots of interesting cities full of monuments speak for going to this country. Instead of staying in a hotel, you can bet on a campsite. This type of accommodation has many advantages and is easy to implement. What is worth knowing about camping holidays in Italy?
Is camping in Italy a good idea?
Camping in Italy, especially in the summer, is a great proposition. This solution is primarily cheaper than staying in a hotel. Thanks to this, budget holidays can be organized in sunny Italy. You can go there by plane - this option is also financially beneficial. Usually the cheapest flights are from Poland to Milan. Their current prices can be checked at https://www.fru.pl/tanie-loty/do-Milan-MIL/ .
The lower price is not the only advantage of such a holiday idea. Italian campsites are very well equipped. Both high-standard cottages and pitches for your own tent are available on them. In addition, the campsites sometimes have restaurants and bars, as well as additional attractions, such as pitches. The best places of this type also give access to water parks that allow for great fun.
Where to look for campsites in Italy?
There are a lot of campsites in Italy, in different parts of the country. If you want to find the best ones, you can use the help of tourist guides. The CampRest campsite search engine will also prove to be reliable, where you will find various campsites in Italy .
It is worth knowing which Italian campsites are the most famous. These include, among others:
hu Park Albatros - a huge resort in San Vincenzo in Tuscany. The campsite is located right next to the beach and gives you the opportunity to use the swimming pools, amusement park, playground, bike rental or play mini golf or volleyball;
Spiaggia e Mare - campsite in Porto Garibaldi, on the Adriatic Riviera. There is an option to use swimming pools and water sports;
Bella Italia - located on the beautiful Lake Garda, which guarantees great views. For tourists, there are beach, water park and restaurants.
Campsites can also be found in large cities, which are extremely attractive in terms of sightseeing. It is worth mentioning e.g. Campeggio Città di Milano in Milan, Village Camping Flaminio in Rome or Campeggio Campeggio Città di Bologna in Bologna.
Wild camping in Italy - is it possible?
Many people like to spend the night "in the wild", which can sometimes be an additional attraction and adventure. Is it possible in Italy? Unfortunately not. The local law prohibits pitching tents or placing motorhomes and caravans in places that have not been adapted for this. For camping "wild" in Italy there is a fine of up to 500 euros. However, there are some exceptions. If the owner of a private property agrees to spend the night on its premises, it can be done.
In the case of "wild" camping in Italy, you have to reckon with inspections. This applies especially to the north of the country and the area of the most touristic cities. It's hard to avoid a fine there. So it's not worth the risk, especially since there are many nice and well-maintained campsites in Italy.
We have created the CampRest portal for people who value freedom and travel on their own.
Enjoyed reading this article? Share it!