Camping in Spain - amazing Camping Amfora in Catalonia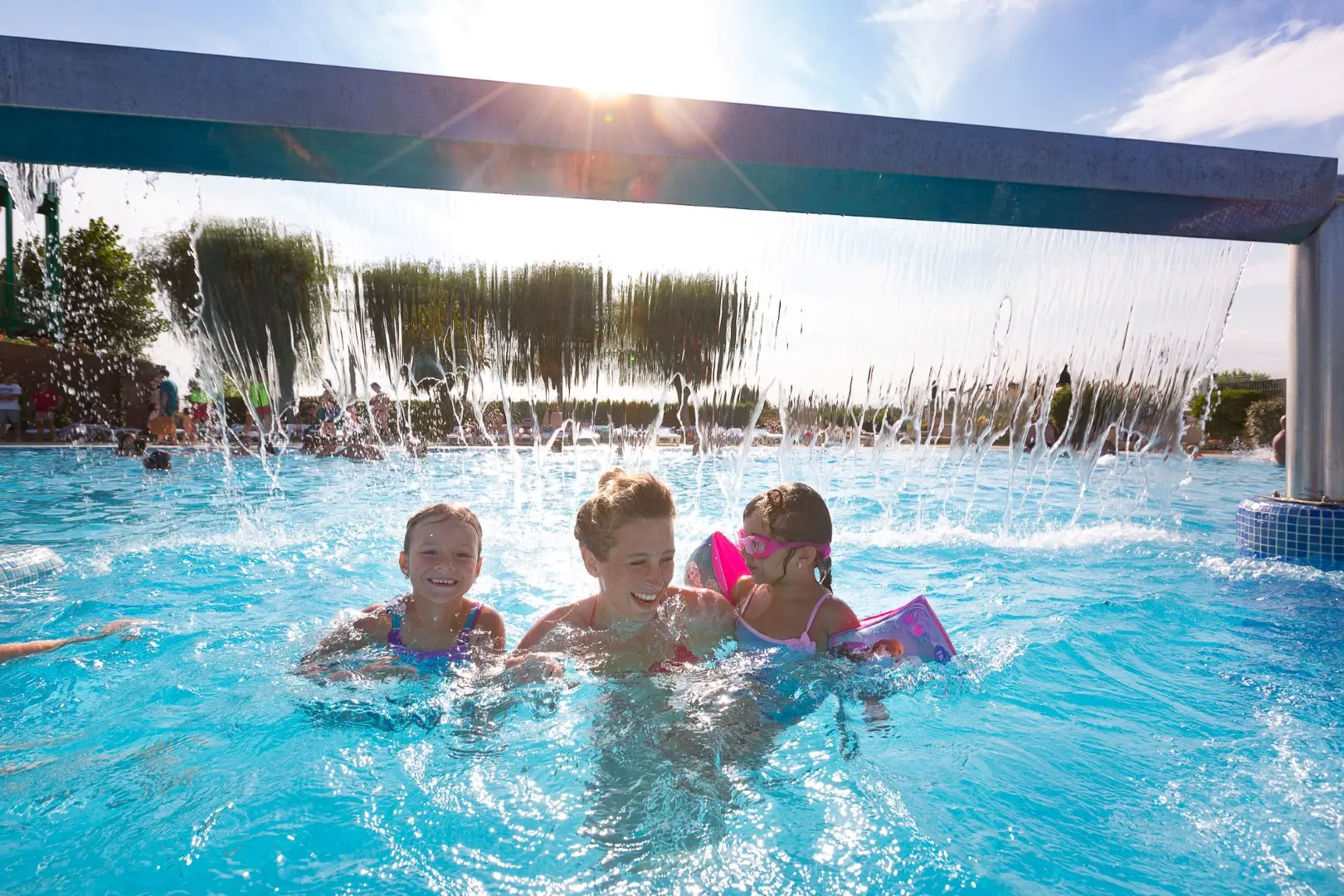 Do you dream of a holiday in Spain, preferably close to the beach, but you don't know where to go? Camping Amfora in Spanish Catalonia on the Costa Brava is exactly what you need. A four-star campsite will meet all the needs of children and adults, and the immediate vicinity will provide plenty of attractions.
Camping Amfora - the perfect place for a family holiday
Holidays by the sea, close to the beach, in exclusive conditions, with guaranteed weather and countless attractions in the package - is there a perfect holiday spot?
Of course!
Camping Amfora in Spanish Catalonia is located at the foot of the Costa Brava and is one of the best options in this region for a family holiday. There is everything you need for a comfortable rest, from a restaurant and shop, through an aqua park, wellness area, tennis court, mini golf course, to ... laundry. And these are just a few things to pay attention to.
Camping Amfora - live the way you like the most
Camping Amfora offers four different types of accommodation:
Lots where you can pitch a tent or campervan. Their size and standard vary greatly, from classic, small pitches with no equipment, to plots with gray water drainage and access to private bathrooms.
Mobile homes and bungalows - modern mobile homes with full equipment, e.g. dishwasher, TV, tourist furniture, air conditioning, etc.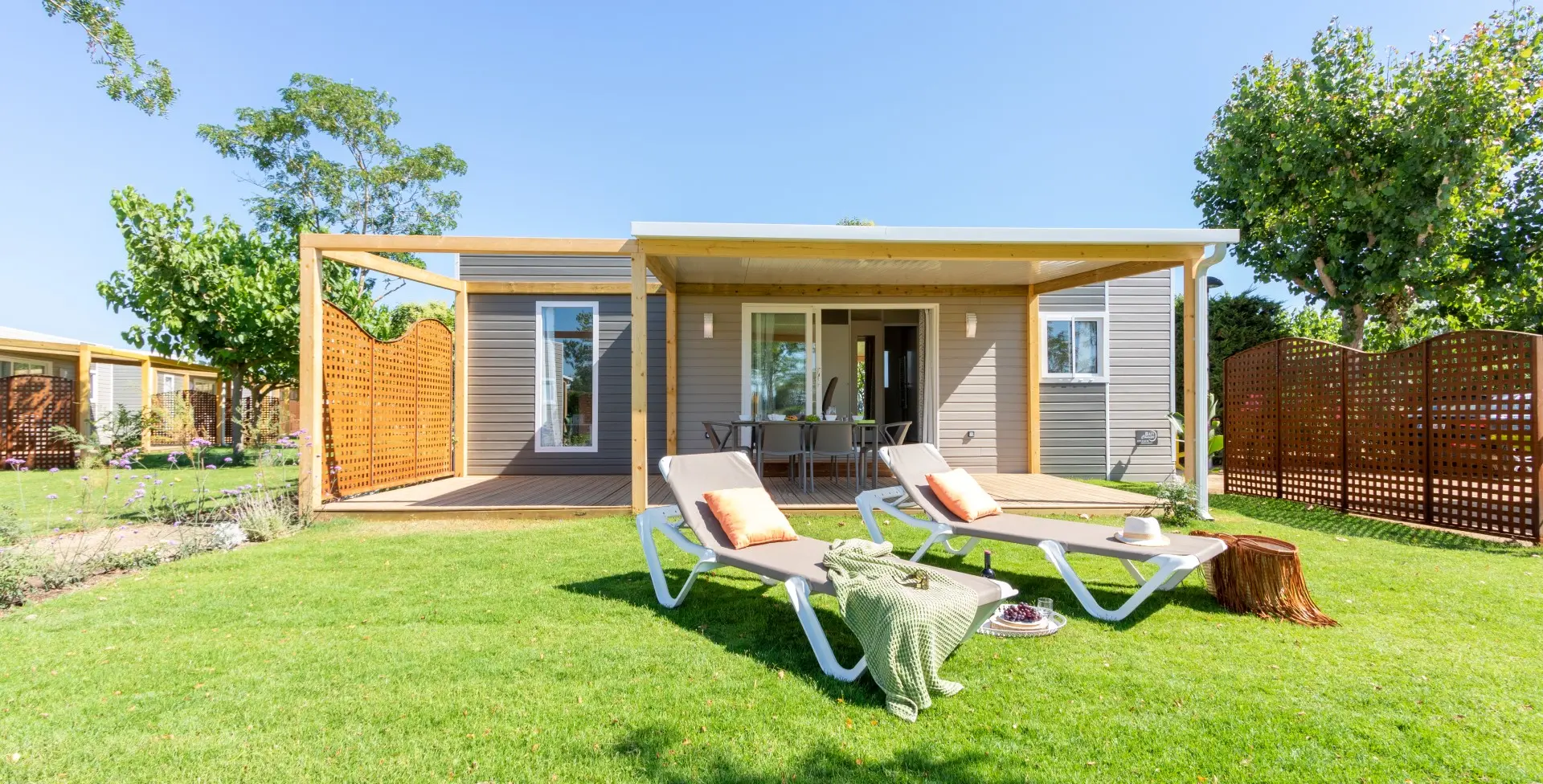 Apartments - for people who appreciate the de lux standard. The apartments have, among others, air conditioning and everything that we use at home on a daily basis.
No child can resist these attractions
Water park, trampoline park, playgrounds, mini golf, table football, table tennis, football, volleyball, basketball, mini disco… All this within the campsite, practically at your fingertips.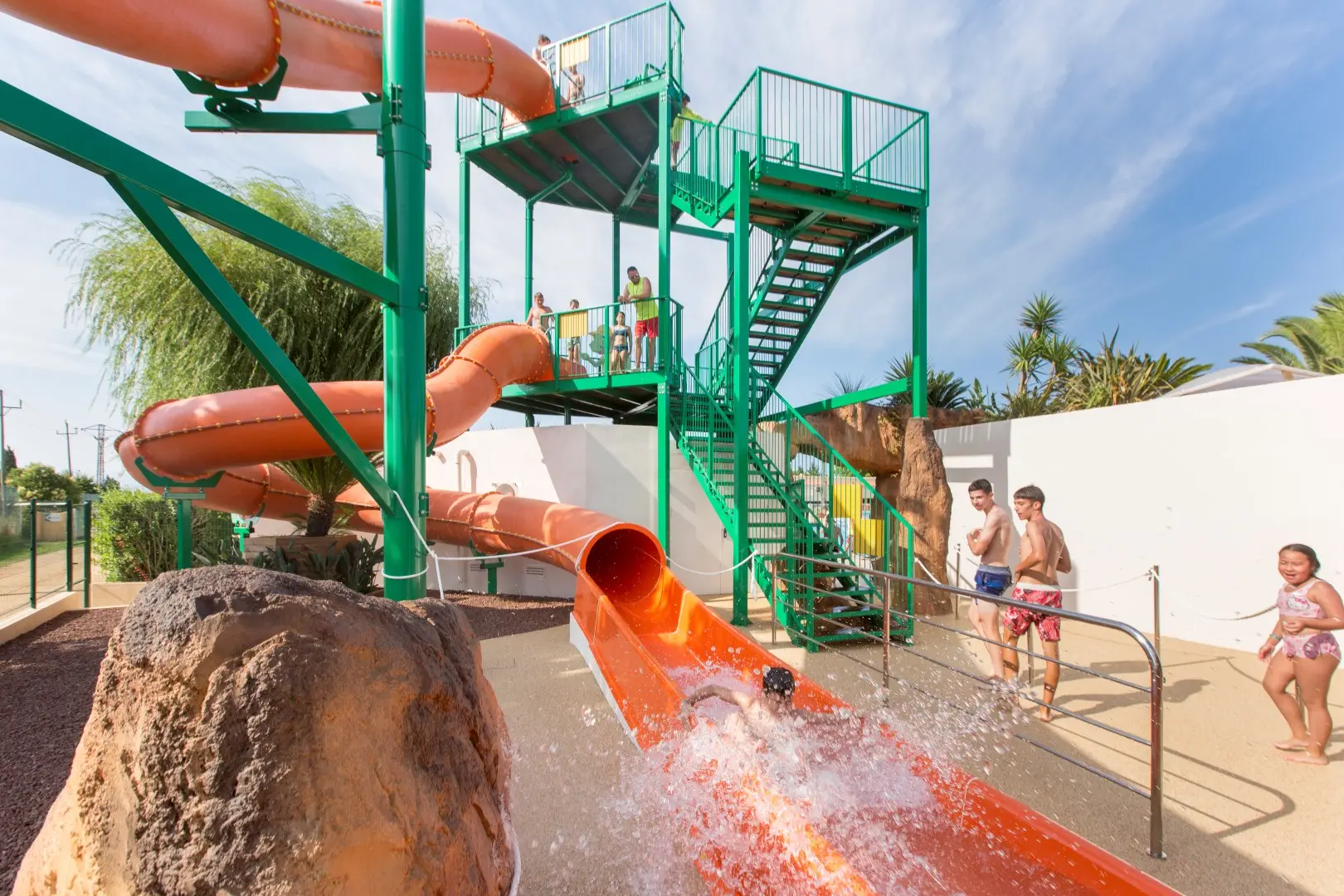 Camping Amfora also has its own mini club for children. One of the attractions that attracts the little ones is the large mascot of the campsite. This solution is very much appreciated by parents, because the mini club organizes various animations, competitions, games, performances, etc. Children are well taken care of, and parents find out that even on vacation with their children you can relax.
It is also worth noting that the campsite has its own beach with a very gentle descent into the water. These are ideal conditions for holidays with children.
Adults will not be bored either at the Spanish Amfora campsite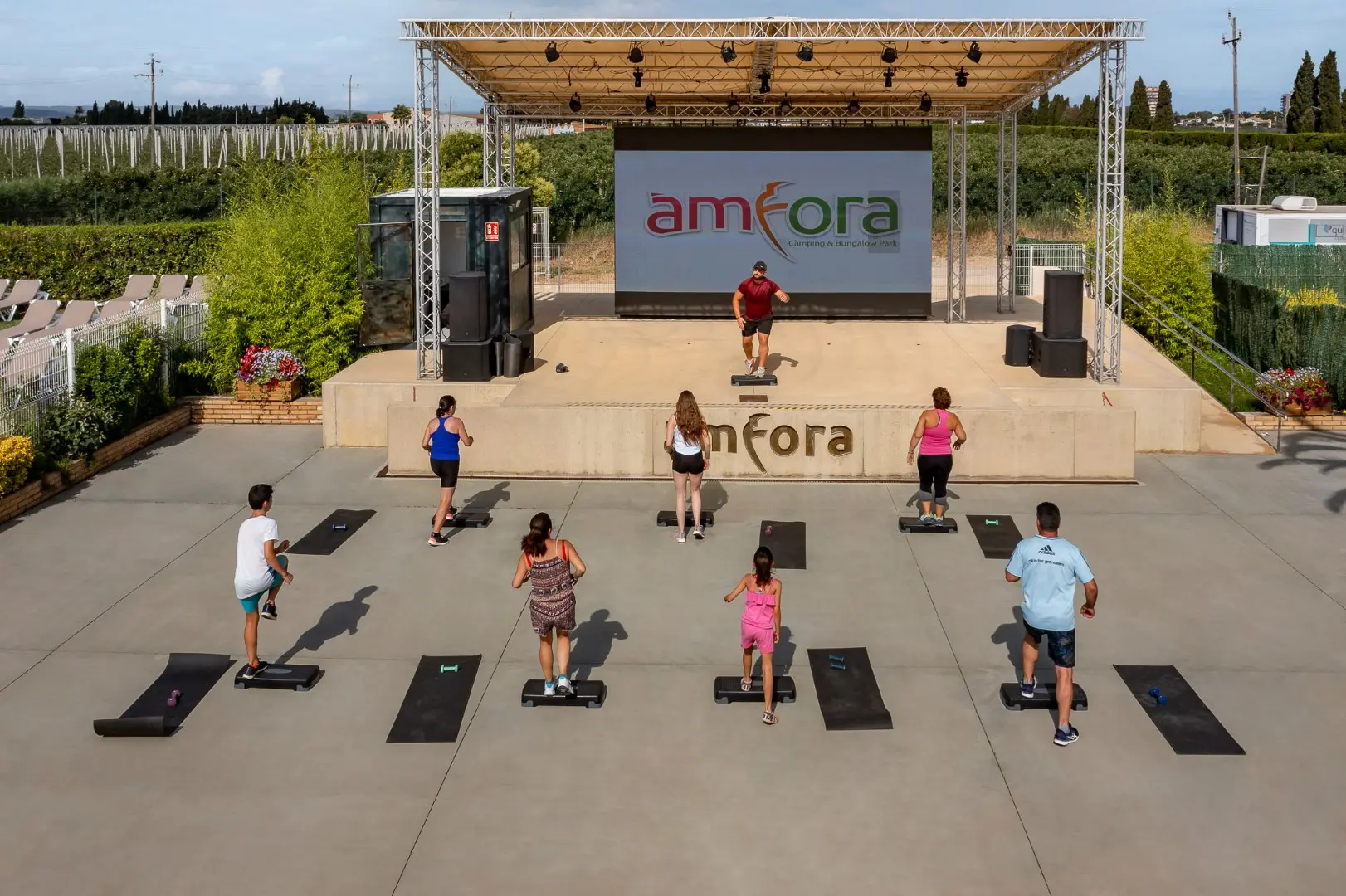 Adults can also use the sports fields, water park, tennis tables or courts. For them there are also Zumba or yoga classes, outdoor fitness, karaoke, discos, flamenco shows and other attractions. There are bars and restaurants on both the campsite and the beach.
There are plenty of opportunities to spend time actively and to be blissfully idle. Both of them are very conducive to staying on the beach.
At the same time, it should be remembered that the campsite is in principle not a destination, but only a base.
Not only the Amfora campsite, or what to do in the area
Barcelona may not be the closest neighborhood to Camping Amfora, but you can get there in two hours by car, so it's worth setting aside a full day for your trip. Barcelona is an extraordinary city in every respect, it is impossible to get to know it in one day, but you have to see it.
It is much closer to Girona, a city that boasts one of the best-preserved old towns dating back to the Middle Ages and one of the largest Jewish quarters in Europe. Walking around these parts of Girona will surely give you many impressions.
It is also worth noting that there are numerous wind and kitesurfing schools on the beach near the Amfora campsite, which will surely please all water sports enthusiasts. Suitable trails have also been prepared for amateurs of hiking and cycling trips.
Photo gallery from Camping Amfora
We have created the CampRest portal for people who value freedom and travel on their own.
Enjoyed reading this article? Share it!