Ruciane-Nida, the pearl of Masuria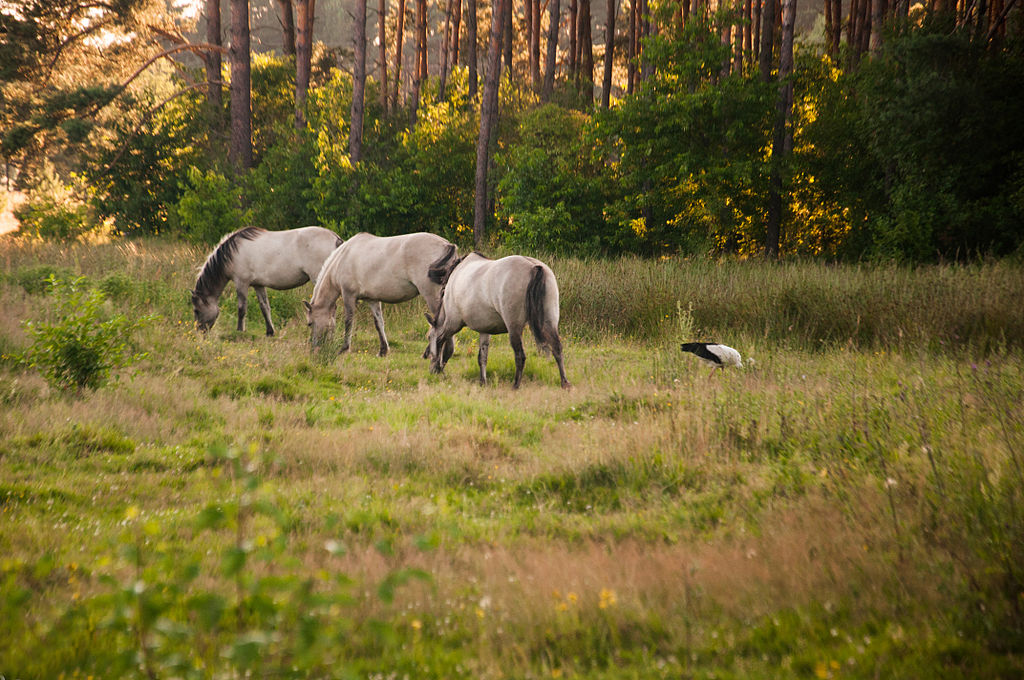 Masuria is one of the most beautiful regions of Poland. For years, it has been very popular among tourists - it is most crowded in the period from July to August, but also in the off-season there are many people willing to spend their holidays at the Great Masurian Lakes. In September, lovers of peace and quiet come here, it is also the time of sailors. In winter, cross-country skiers, lovers of ice sailing, ice fishermen and fans of diving under the ice come out on the frozen surface. An increasingly popular sport is the so-called trip skating, i.e. skating on natural ice.
Vacation at the Masurian lake
Each year, thousands of Poles rest in Masuria, as well as people coming on vacation from Germany , the British Isles or Ukraine. According to the Central Statistical Office, in 2016 the inhabitants of these countries visited our country most frequently. No wonder that they liked the landscapes of Masurian lakes and the rich offer of tourist centers, which - seeing the interest growing every year - develop it dynamically. On the route of the Great Masurian Lakes, in the heart of the Piska Forest, there is one of the most popular tourist destinations in Masuria, Ruciane-Nida . This is an important point in the Masurian shipping - you can easily sail from it to, for example, Węgorzewo, Giżycko or Mikołajki. The beauty of the surrounding waters and their impressive number will delight every enthusiast of sailing holidays. Canoeists will be equally happy, especially those who go on a trip on the Nidka and Krutynia rivers. A dozen or so tourist centers are located on the nearby lakes (Guzianka Wielka and Nidzkie), there are sailing harbors and, of course, beaches. Listing the advantages of the town, one cannot ignore the greenery surrounding Ruciane-Nida. Almost 15 ha of the commune are areas included in the Masurian Landscape Park . The pine forests and deciduous forests of the Piska Forest are exceptionally beautiful here. The leading among them are the royal oaks that are 500 years old and the 200-year-old Scots pine "Lira". Together with erratic boulders, they form the showpiece of the region.
Holidays in Masuria
Tourists planning to spend their holidays in Masuria will be satisfied with their stay in Ruciane-Nida. It is an excellent starting point for sailing along the Great Masurian Lakes route, and at the same time a great starting point for any trips, whether on foot or by bike. Nature lovers can relax here anywhere else - the richness of fauna and flora is one of the many advantages of the region. Those for whom a successful vacation must be active can get to know the surface of the nearby lakes along and across the surface, including Guzianki, an ideal place for water sports. Both Ruciane-Nida and its surroundings are attractive. In the neighborhood there is the famous Pranie forester's lodge , described many times by Konstanty Ildefons Gałczyński, now a museum devoted to the poet. Several works by Igor Newerle, a writer and teacher, were born in the town called Zgon . In Kadzidłów , located approx. 10 km from Ruciane-Nida, there is the Private Park of Wild Animals, inhabited, among others, by by wolves, fallow deer, elk and deer. In Popielno , you can meet beavers, bison and roe deer, and Polish ponies are also bred here.
Camping in Ruciane-Nida
Those who want to spend their holidays in Ruciane-Nida can stay at the campground at Lake Bełdany. It is located on the premises of PTTK Kamień (Camping No. 5 Kamień). This is Klub Mila Kamień , a facility that directs its offer to families with children, nature lovers and water sports enthusiasts. Its interiors in shades of white and blue and marine accessories ensure that guests are in a perfect place for sailing fans. Vacationers have at their disposal extensive sports and recreational facilities, ranging from 3 sports fields, a beach with a bathing area, an outdoor recreational pool, through a modern eco-marina with a bicycle and water equipment rental, and ending with a fireplace. Toddlers have 4 playgrounds, a games room and a maze with a ball pool. The club also cares about the palates of its guests. There are 2 restaurants on its premises: Bosmańska, where you can have breakfast and homemade dinner, and Kapitańska, ideal for lovers of burgers, grilled dishes and pizza - apparently the best in the area. Is there anything more enjoyable than dining on a terrace with panoramic lake views?
A writer by profession, a passion of a cat. One day he will see what is behind the Urals - good to Vladivostok. So far, when he can, he enjoys the sun of the countries of southern Europe. And it's also fun;)
Enjoyed reading this article? Share it!