Campsite for active people – Bi Village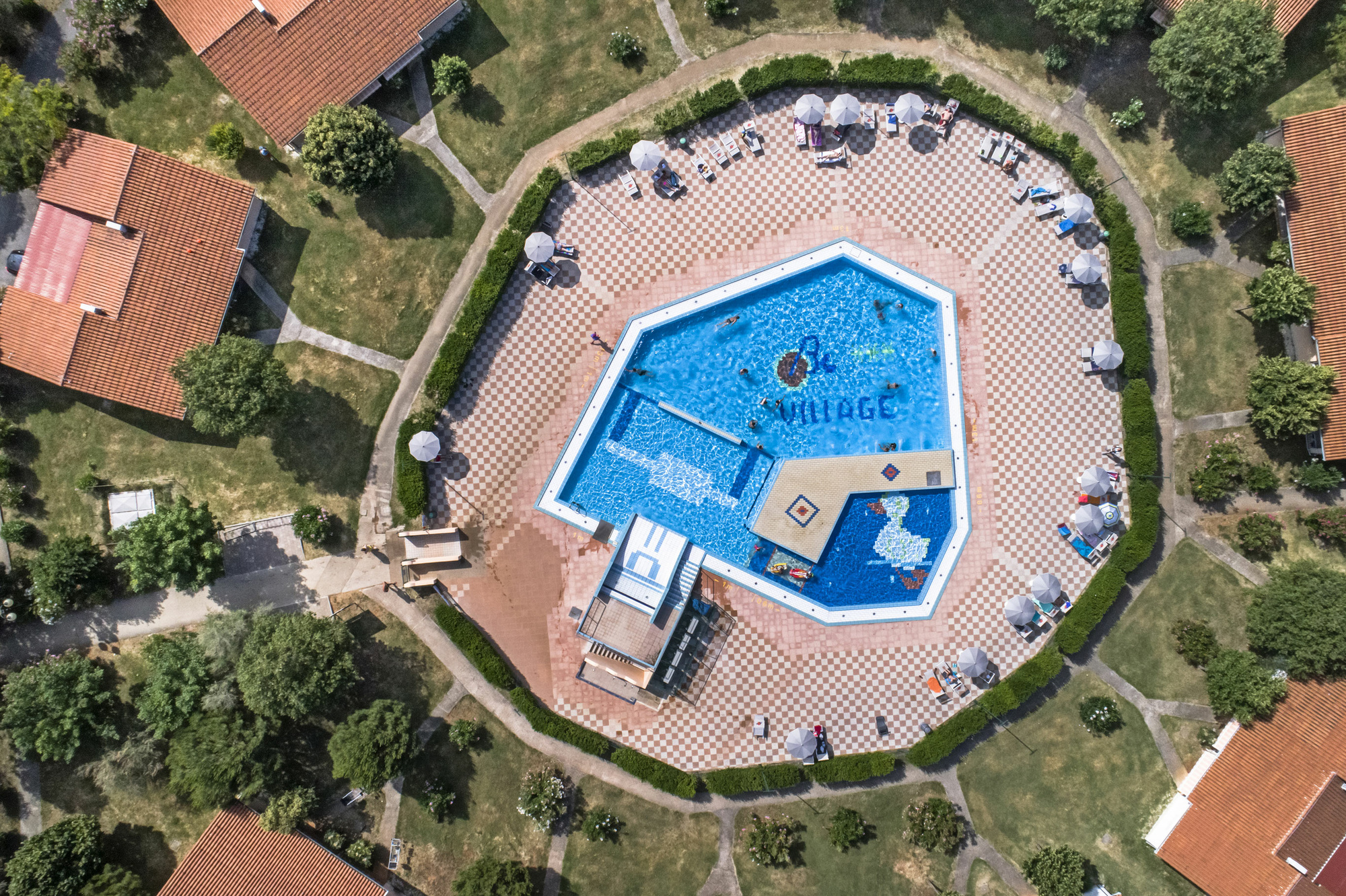 Do you like spending time actively? Holidays mean sport and sightseeing for you, not a lounger by the pool? If so, welcome to Bi Village, a 4-star camping resort in Istria. It will appeal to anyone who wants to use the holiday period as intensively as possible.
There are plenty of recreational facilities on the Istrian coast. It is easy to understand, considering the location, views and other attractions of this part of the country. You will find one of the twenty-five best Croatian campsites right there, near Fažana. Bi Village will appeal to fans of water sports, but also long trips or exploring the area by bike. Come with us to one of the most beautiful resorts in Croatia!
Campsite for active people in Croatia
If you decide to choose this resort, you will have easy access to many interesting points, including the island of Brijuni. Pula, a well-known tourist resort with numerous monuments, is also relatively close. Alone Bi-Village Holiday Center has been operating since 2000 and has managed to win the sympathy of thousands of holidaymakers. It is visited by families with children and nature lovers, who are close to the national park and the nearby islands. It is also an area full of romantic corners by the sea, so it is perfect for a stay for two.
A significant part of vacationers come back here from time to time to spend their holidays in Istria . If you love swimming or other water activities, you will be delighted. Every year, the beach here receives the Blue Flag status, which means that it is well-kept and clean.
Croatian cycling holiday
Undoubtedly, Istria belongs to the Croatian areas with the best organized network of bicycle routes. If you are planning a cycling holiday in Croatia , we recommend coming to Bi Village. The campsite is not only adjacent to nice, well-prepared paths for cyclists. Not only can you easily get from it to other, more distant roads. There is a storage room for bicycle enthusiasts at the campsite itself. You can leave your two wheels in it without any worries when, for example, you go out for dinner at a local restaurant or to the beach with your children.
It's not everything. The resort meets the expectations of cycling enthusiasts also in the culinary aspect. Are you going to dine there? In the camping restaurant you can use the menu dedicated to cyclists. They consist of dishes full of antioxidants, vitamins and minerals - everything you need before and after training.
When you arrive on the peninsula, there are routes along the coast and inland, dirt roads, highways and more difficult paths. Those who are just testing their skills, as well as an avid lover of demanding MTB roads, will find something for themselves. You can start an active holiday in Istria , for example, in Medulin, Pula or Funtan, through which there are medium and difficult MTB paths.
New trampoline park
Activity fans have plenty of options to choose from without even having to leave the campsite. There is a great attraction for the whole family. This is the Jangalooz trampoline park (Adventure Park Jangalooz), a place for everyone, regardless of age. There is a zone for children, numerous trampolines, revolving beams and a multi-level tower on which you can climb. You can jump, run and have fun in many ways, because who said that fun is only for children?
The park is open in May and October from 10:00 to 18:00, and in June and September from 9:00 to 21:00. During the holiday season, it operates longer - in July and August you can visit it from 9:00 to 23:00.
Holidays in Croatia
Book a pitch, holiday home or room. If you do it early enough, you will catch an attractive price reduction. Come to Bi Village to relax under the Croatian sun between Fažana and Brijuni and Fažana. If you don't like crowds, plan a holiday after the season, when it's a bit calmer. Persuade your other half, a group of friends or organize a family trip. Regardless of the date, it's really worth getting to know this place.
Photo gallery from the BiVillage campsite
A writer by profession, a passion of a cat. One day he will see what is behind the Urals - good to Vladivostok. So far, when he can, he enjoys the sun of the countries of southern Europe. And it's also fun;)
Enjoyed reading this article? Share it!