Caravan Park Sexten - holidays in Italy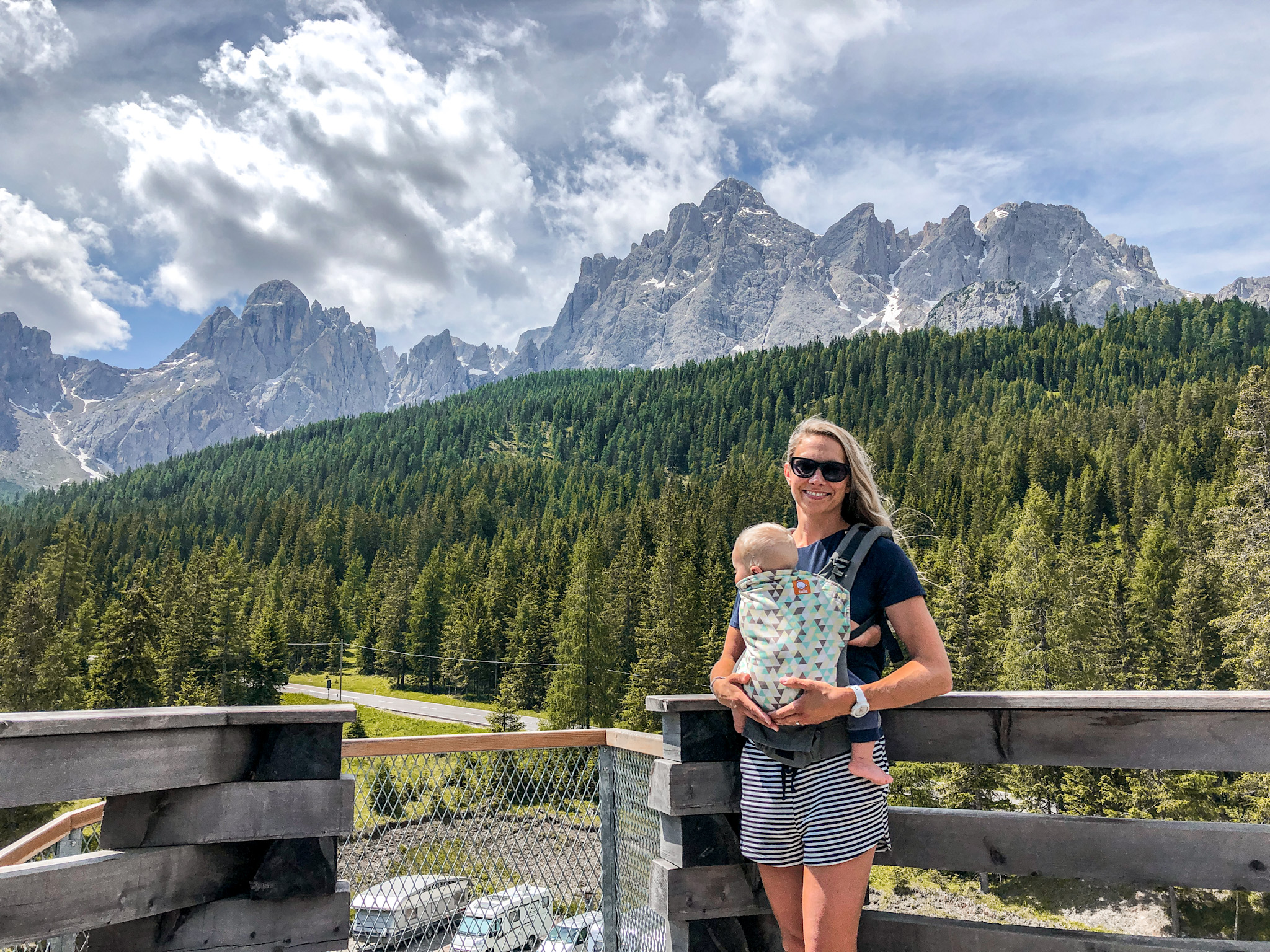 As close to nature as possible, and at the same time with all the achievements of civilization. Modern, luxurious, and at the same time in interiors fragrant with wood. Maybe not just on the ground, but in the treetops, like in a children's house built by a grandfather? Are these sentiments and fantasies born of longing for a carefree childhood? Nothing like that - it's a reality you can find at one of the most wonderful Italian campsites . You will feel at ease in it, as in Italy . It is comfortable, harmonious and beautifully designed like many objects in Austria. This is Caravan Park Sexten , the perfect place for a holiday in the Dolomites.
Accommodation at the campsite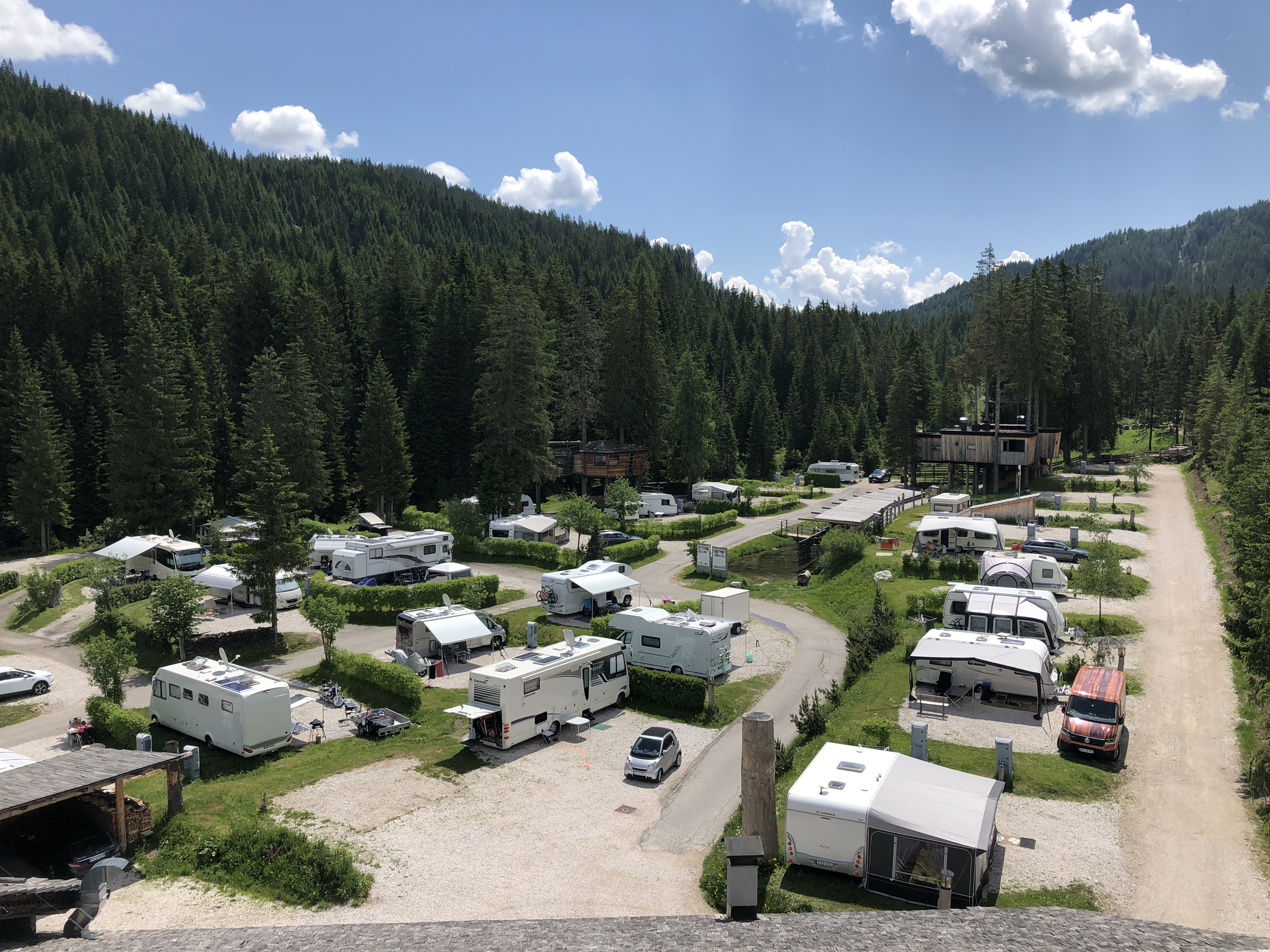 As befits a tourist facility of this class, guests have a large selection of accommodation options. Those who prefer camping can choose one of the plots. They are available in various sizes and standards - it will be perfect for a camper , caravan or tent. There are also tourists who need a short stop on their journey. Outside the main area of the campsite, a special zone has been created for caravanning enthusiasts planning max. 3-day stopover.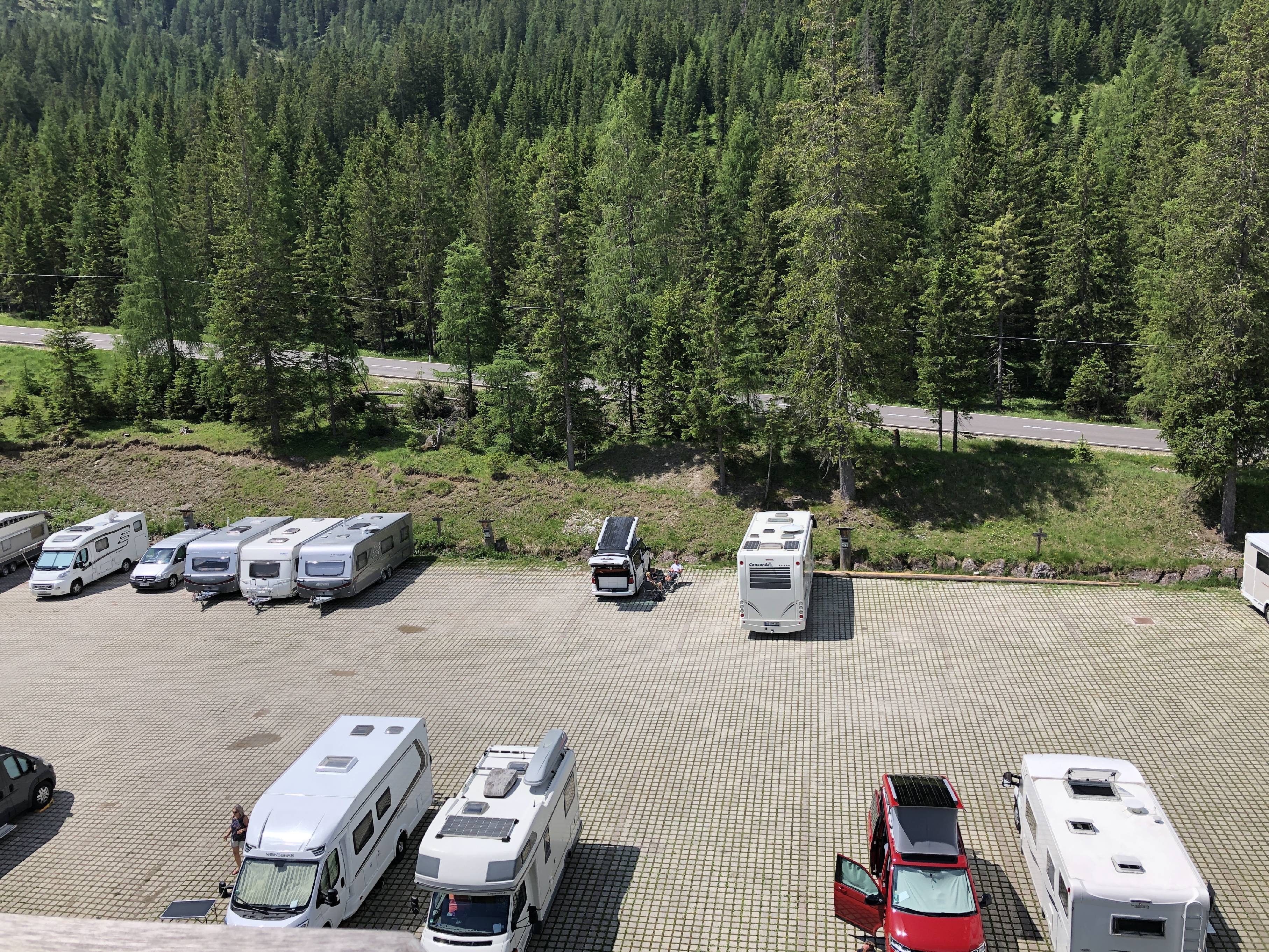 It is worth noting that Caravan Park Sexten is a 5-star camping. In addition to plots, it offers wooden bungalows and tree houses. The perfect solution for glamping enthusiasts, combining close contact with nature with relaxation in luxury.
There were also offers dedicated to tourists who require hotel conditions. Rooms and apartments await these holidaymakers. There are also cottages - or rather fully equipped wooden houses with a balcony, several swimming pools , a kitchen and a living room. In addition to bed linen, towels, etc. The rate includes free access to the indoor swimming pool, sauna and gym.
Pools and water attractions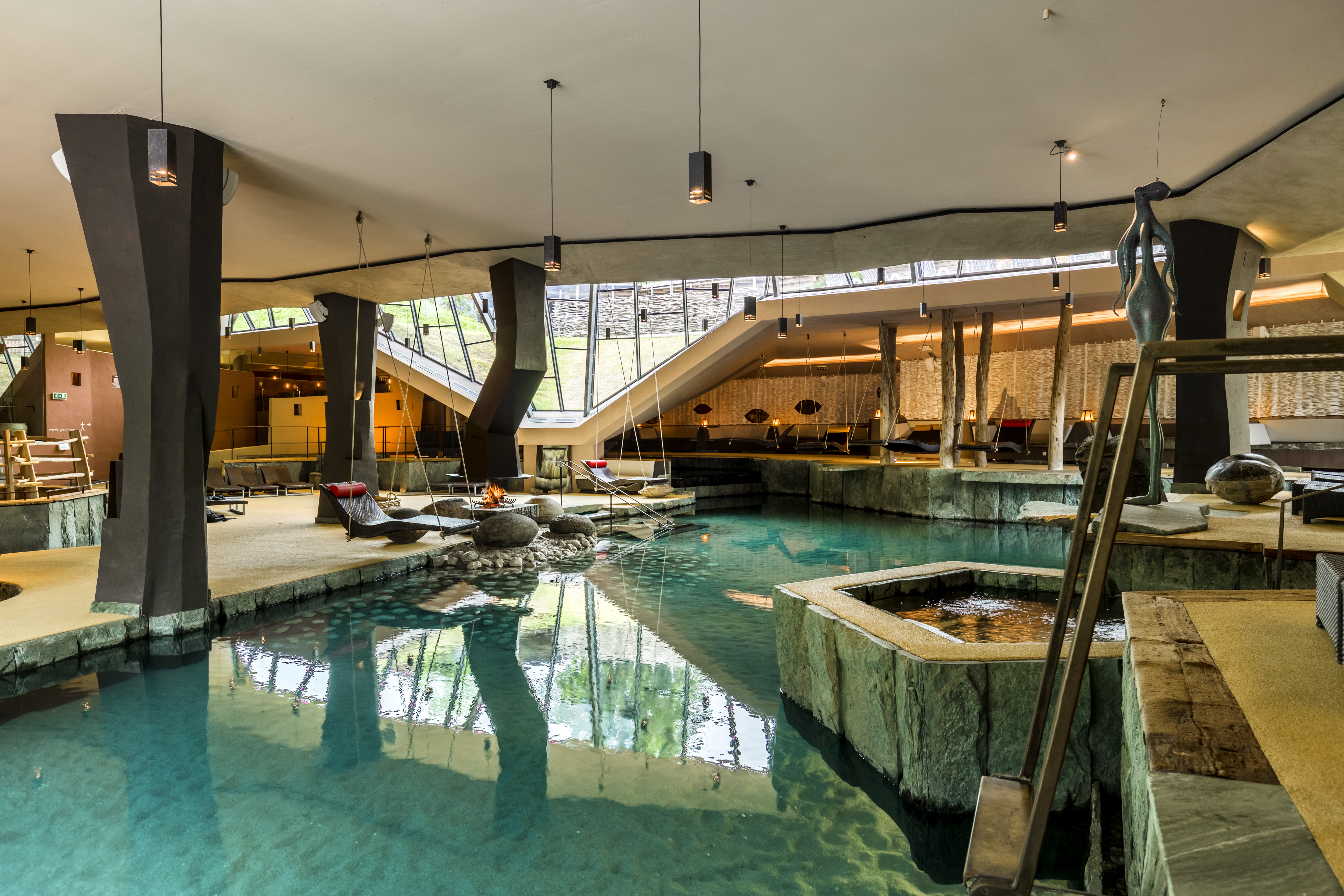 Caravan Park Sexten has two swimming pools : heated indoor and outdoor. However, it should be clarified that the facility does not offer guests the usual relaxation in the water. It gives them the opportunity to relax while swimming, and at the same time improves blood circulation, the appearance of the skin, hair and nails. The walls of the internal pool are made of stone, which gives the entire area an amazing atmosphere. Outside, there are basins where you can walk, and at the same time improve the blood supply and skin condition of the feet. Nothing prevents you from lounging in the jacuzzi and relaxing in warm water with bubbles.
Attractions and animations for children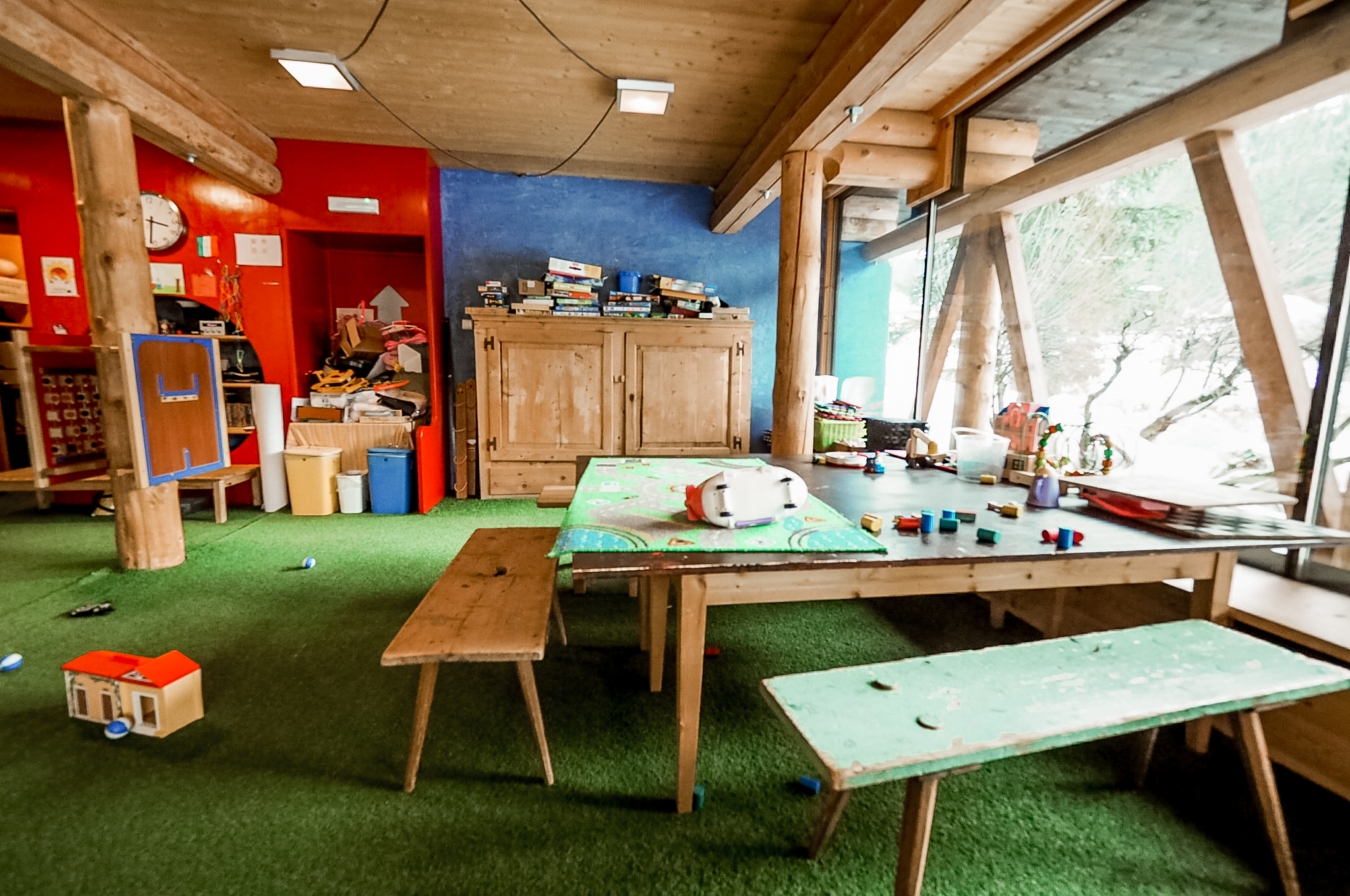 The youngest guests will have a great time at the kids club . In addition, they have a covered playground for themselves, and among water attractions - a paddling pool with sand.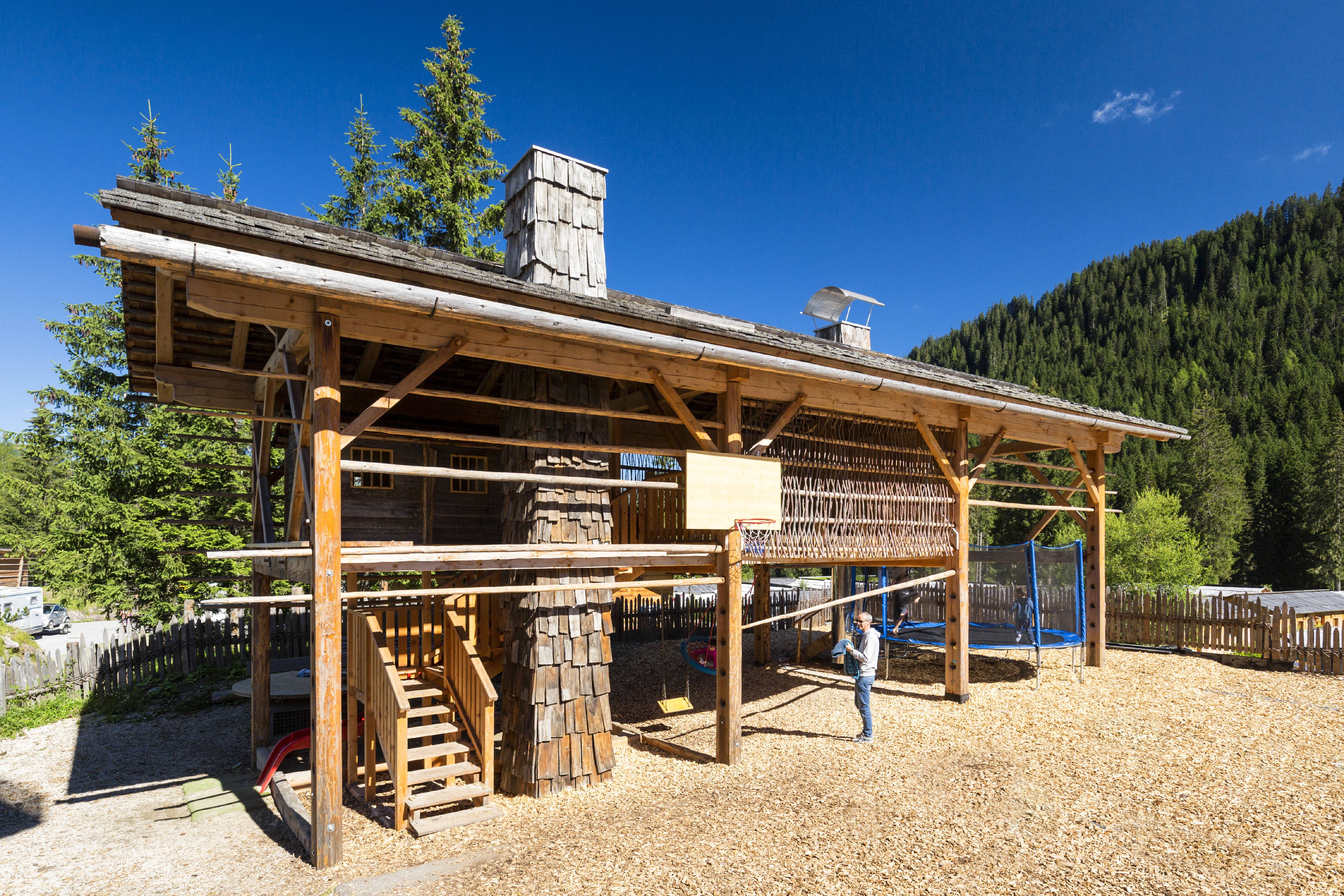 Interesting activities organized with the little ones in mind will make the children lose track of time and will not want to leave the campground.
Other amenities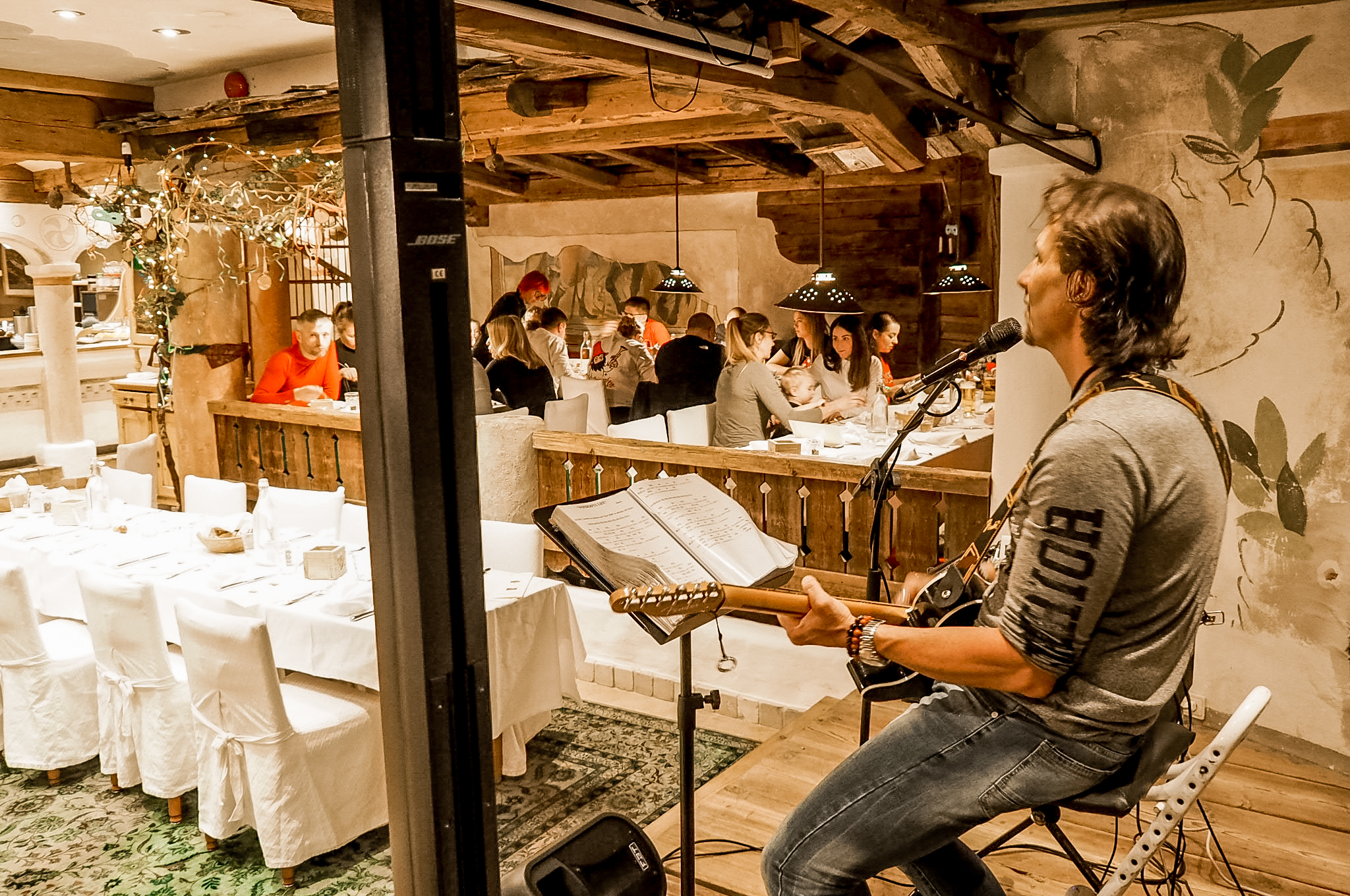 The hotel's extensive facilities include a shop, several restaurants and a bar, as well as a wellness center. Anyone who wants to use a sauna, Turkish bath, hot tub or gym will know where to go. Of course, these are only a fraction of the options that can be found in the impressive Wellness & SPA zone.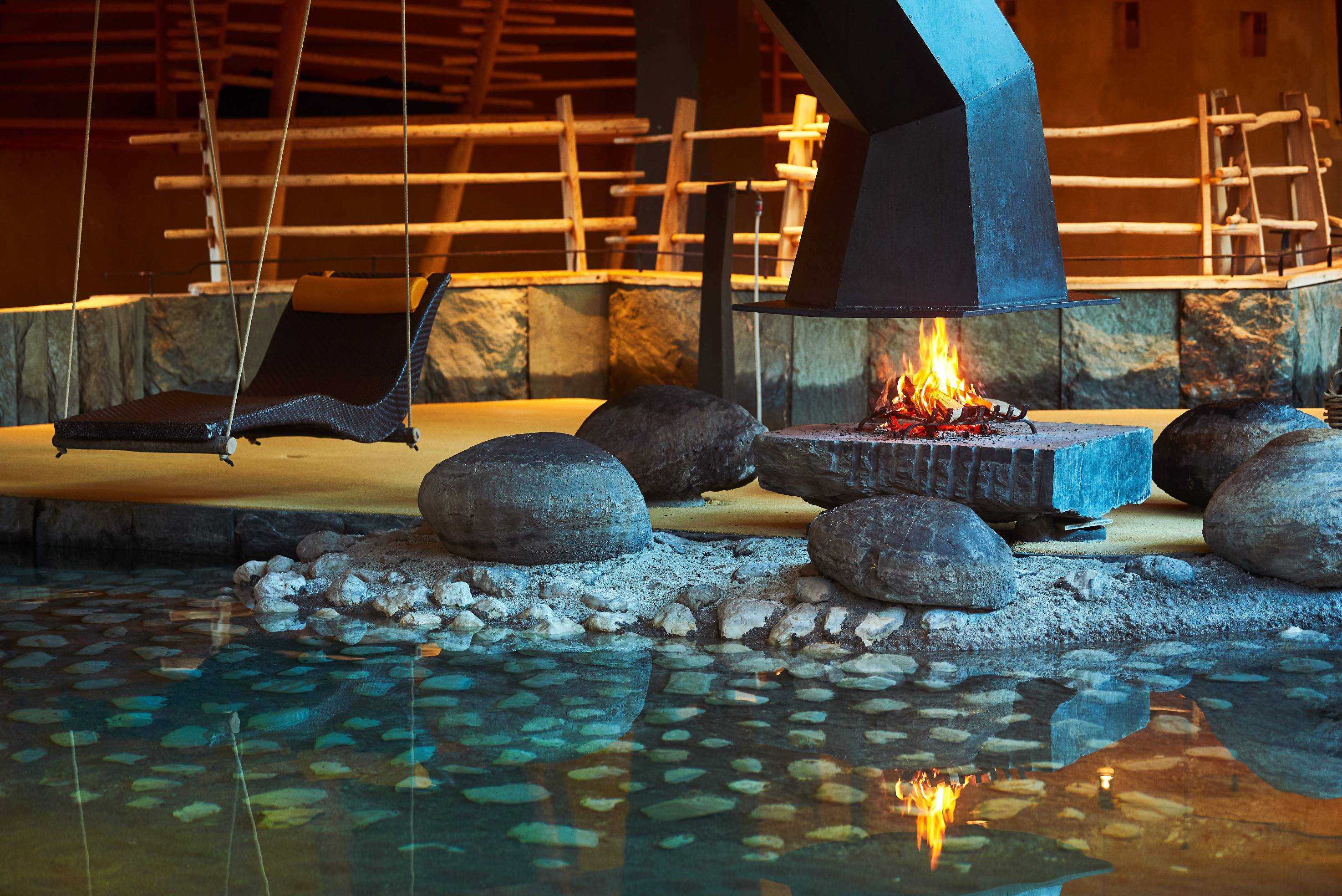 If you come here in winter to ski on the slopes, you will be able to buy ski passes at reception. What if someone would rather take part in other sports activities instead of skiing? No problem - he has at his disposal, among others climbing hall.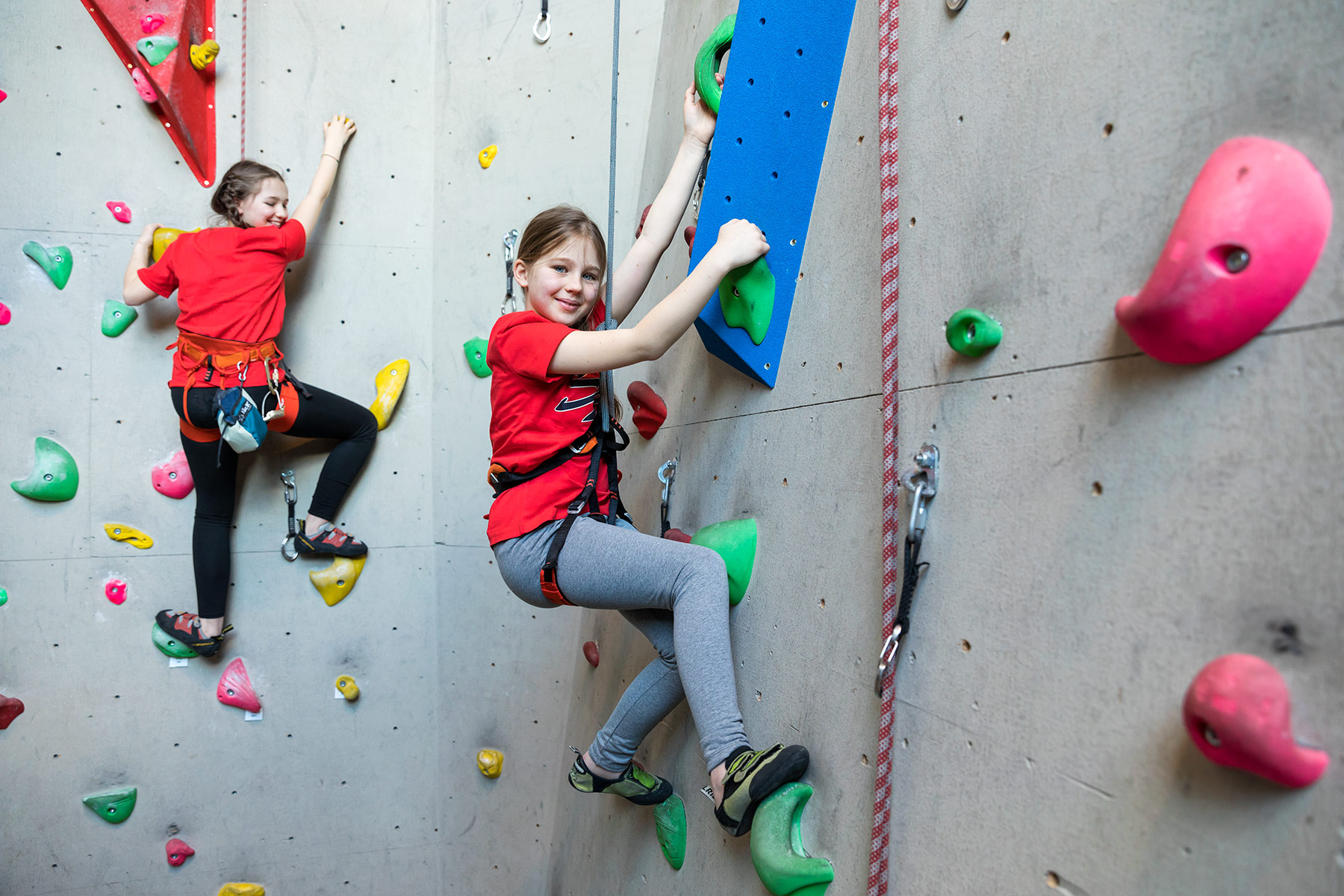 What to see in the area?
Caravan Park Sexten is a great starting point for sightseeing trips. First of all, be sure to visit the Tre Cime nature reserve in the Dolomites , entered on the UNESCO World Heritage List. Tre Cime, or Trzy Szczyty, is a massif belonging to the Dolomiti di Sesto (Sextener Dolomiten) mountain range. The routes are not difficult, even for people who hike in the mountains only for recreation.
There is a bus from outside the campsite which takes half an hour to Innichen, where South Tyrol's longest toboggan run is located, and at the top you can soak your feet in pools of water from a mountain stream before the descent.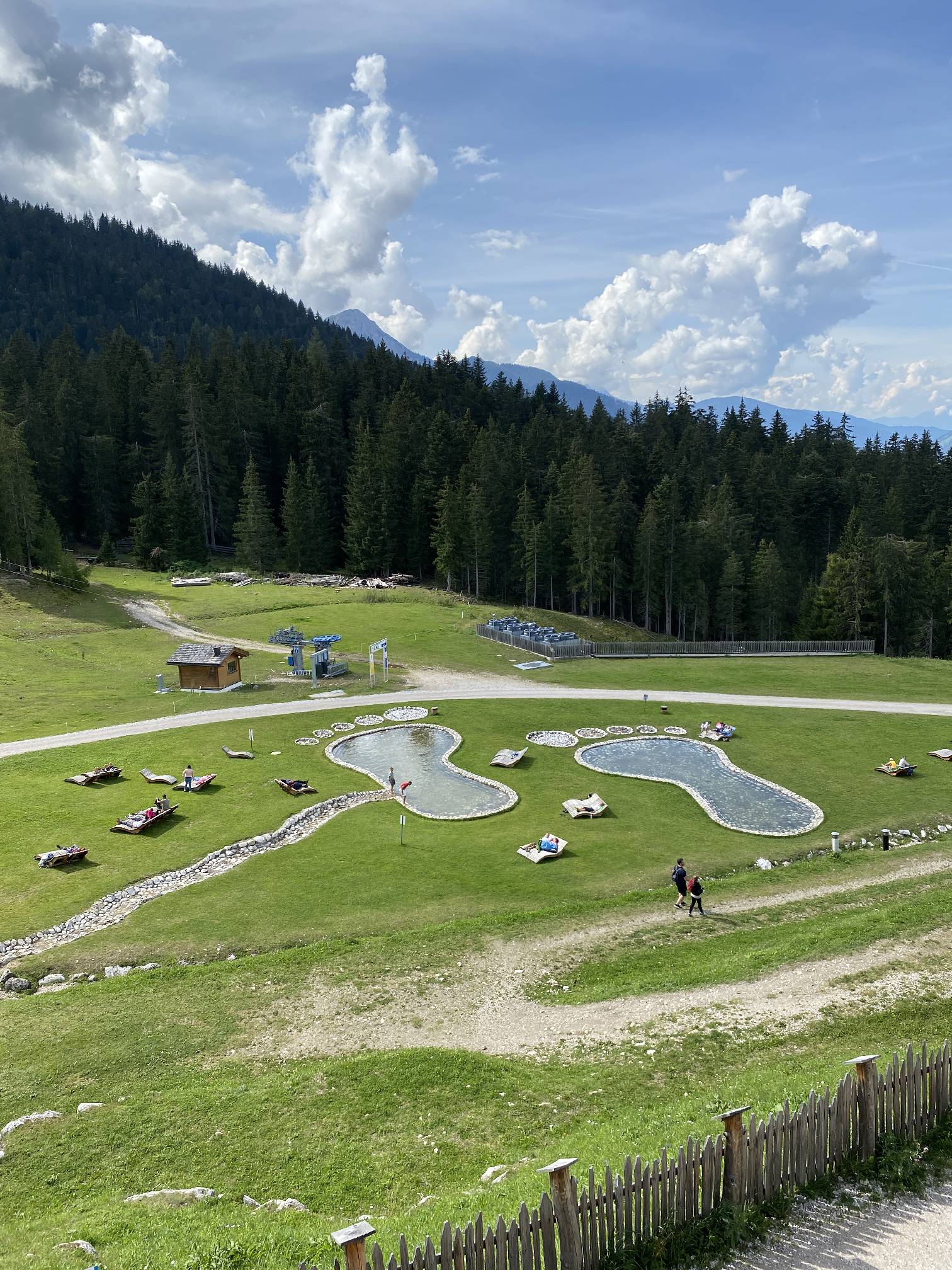 In addition to hiking, it is also worth visiting the lower regions. The border with Austria can be reached from the campsite in half an hour by car. The following are waiting to be found out. Sillian, the main ski resort of the Hochpustertal region. Together with the Ausservillgraten or Obertilliach, they attract tourists with their typical alpine climate - not only in winter.
Do you want to go camping in winter?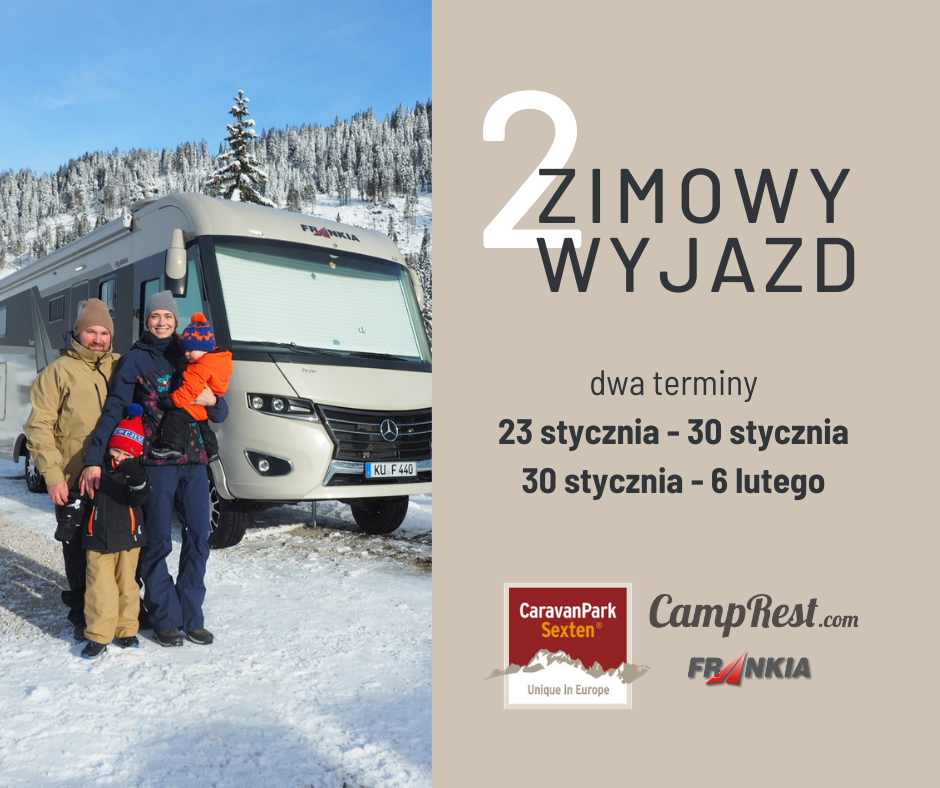 If you liked the description of this campground, maybe you want to go there during the next holidays? If so, write to us at [email protected] or [email protected] because at the turn of January and February 2021 we organize a camper trip to this 5-star camping . We already have the full weekly plan available in this article . The plan is adapted to families with children and will appeal to both people who would like to ski or snowboard for a whole week, as well as those who prefer to do something other than just skiing.
The schedule of the day is written in such a way that there will be no time for boredom, and at the same time there will be a lot of time for rest and integration.
---
Do you want to know even more?



• Join our Facebook group -

Cool Camping


• Follow our profile on Facebook -

CampRestowy Facebook


• See how we travel as a family on Instagram. During our trips, it is here that we put the most reports from everyday life on the campground or in the camper -

CampRestowy Instagram


• See our YouTube videos, subscribe to our channel and give a thumbs up to the videos you like -

CampRestowy Youtube
A writer by profession, a passion of a cat. One day he will see what is behind the Urals - good to Vladivostok. So far, when he can, he enjoys the sun of the countries of southern Europe. And it's also fun;)
Enjoyed reading this article? Share it!