Camping Sölden - holidays in Austria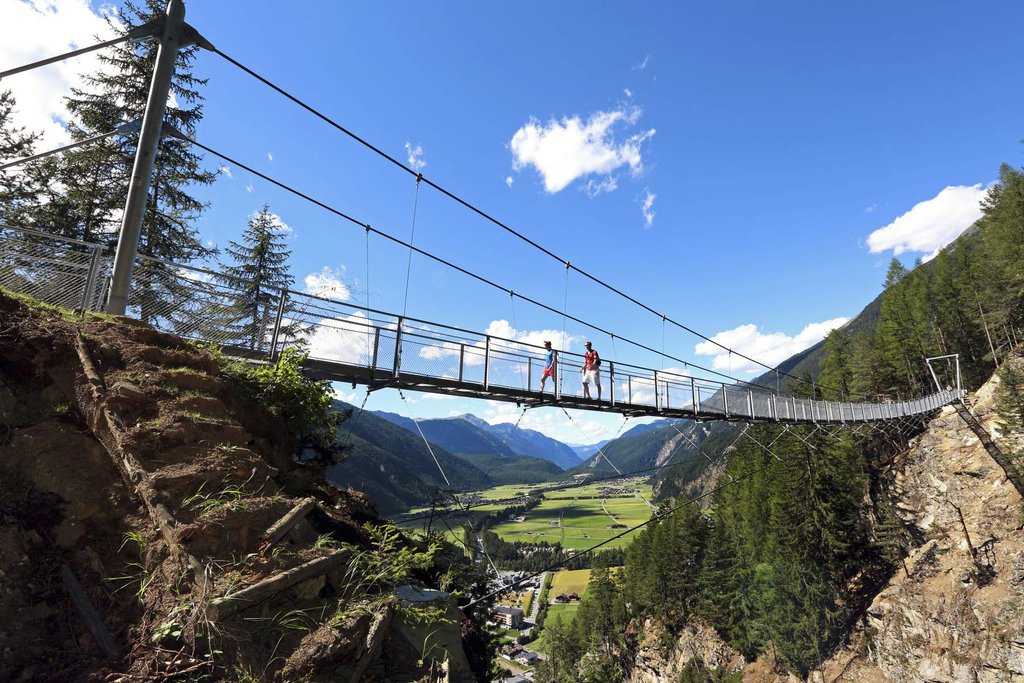 Almost 150 km of pistes of all levels of difficulty, on slopes, valleys and glaciers - welcome to the Sölden ski area. Located in south-eastern Austria, the area is a true Mecca for winter sports. Every year, the surrounding slopes are crowded from morning to late evening by tens of thousands of skiers, snowboarders, as well as "ordinary" tourists who want to admire the views from a wider perspective. And those who dream of a holiday in such a place should pay attention to Camping Sölden , located at an altitude of almost 1,500 m above sea level.
Accommodation at the campsite
It is located in the heart of the Ötztal Alps, making it the perfect starting point for the surrounding ski and hiking trails. Bearing in mind the needs of caravanning enthusiasts, 100 spacious parking spaces have been prepared for a motorhome or caravan. Each of them has access to an electricity connection and water and sewage facilities. Depending on individual preferences, we can park your house on wheels on a standard lot (up to 60m²), providing more space for a comfortable (70-85m²) or premium lot (100m²). In the summer season, holidaymakers also have a campsite at their disposal.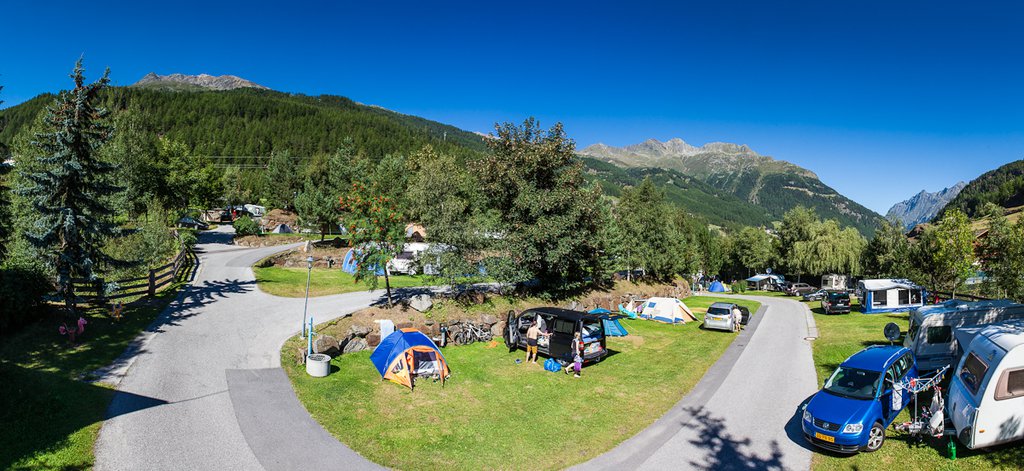 Before arriving at the campsite, you must make a reservation. It is worth bearing in mind especially in the high season, which falls on both summer and winter holidays. Often, reservations for the period of Christmas and New Year's Eve must be made at least six months in advance.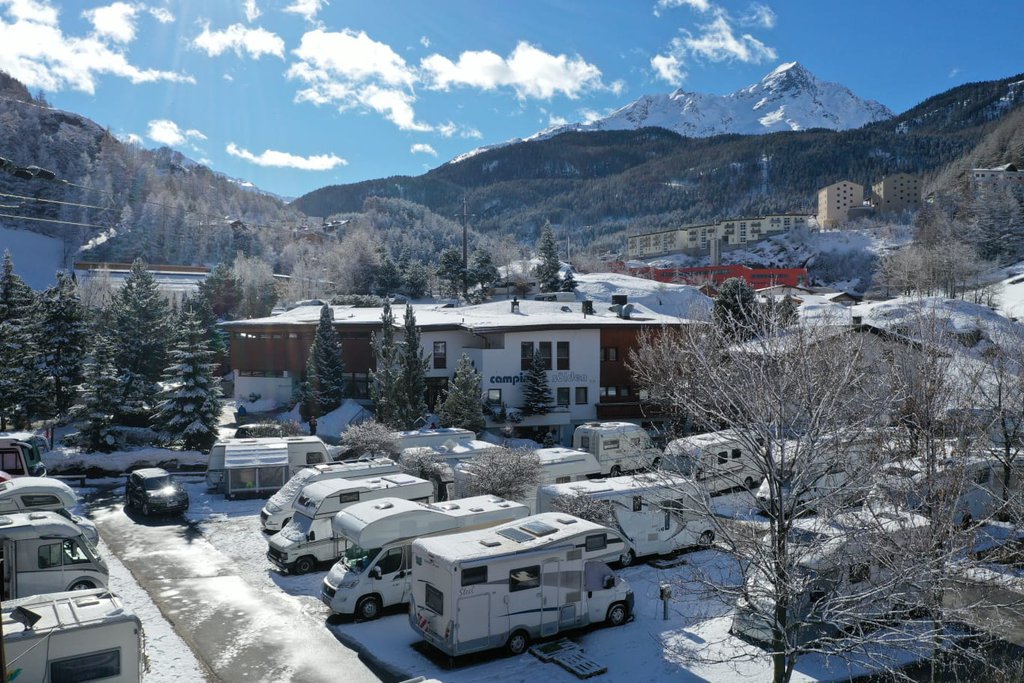 Pools and water attractions
It is true that there is no swimming pool at the campsite itself, but about 15 km to the north there is a complex that is almost perfect for relaxation, especially after a day of hiking or skiing. This is the Aqua Dome water park , inviting vacationers to relax in one of the outdoor pools with water heated by thermal springs. There are also saline pools on special elevations and numerous saunas and baths. In addition to water attractions, the facility provides visitors with extensive wellness facilities (spa center, beauty salons, etc.).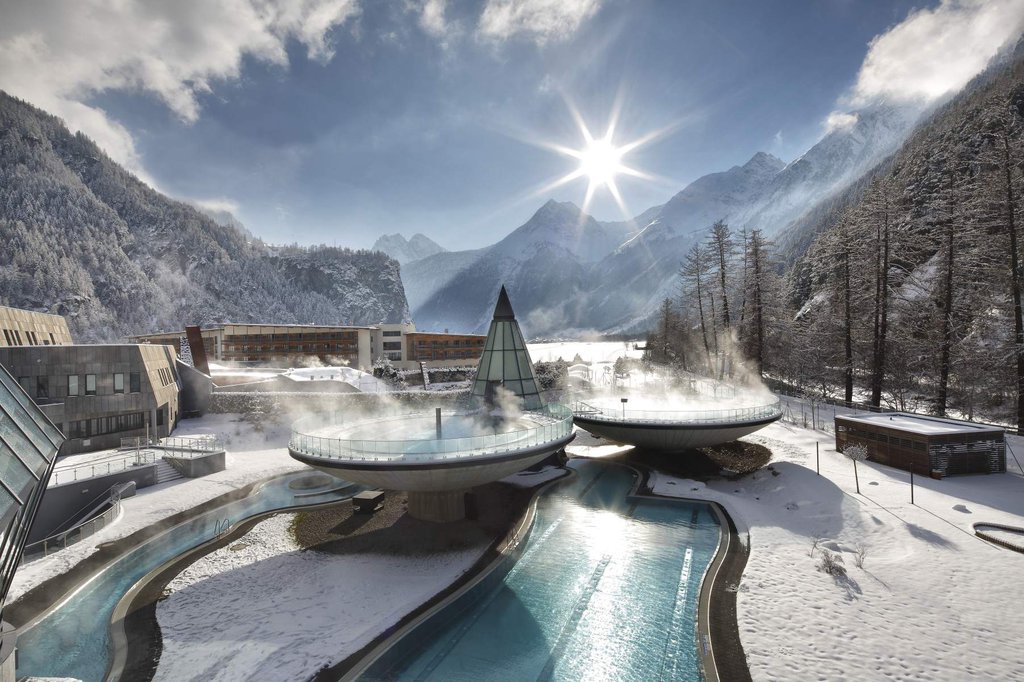 The little ones love the Aqua Dome. There is an aqua park in the shape of a huge boat resembling the biblical Noah's Ark, including, among others, 90 meters long slide. In addition, they can use the children's sauna (available over 3 years of age).
Attractions and animations for children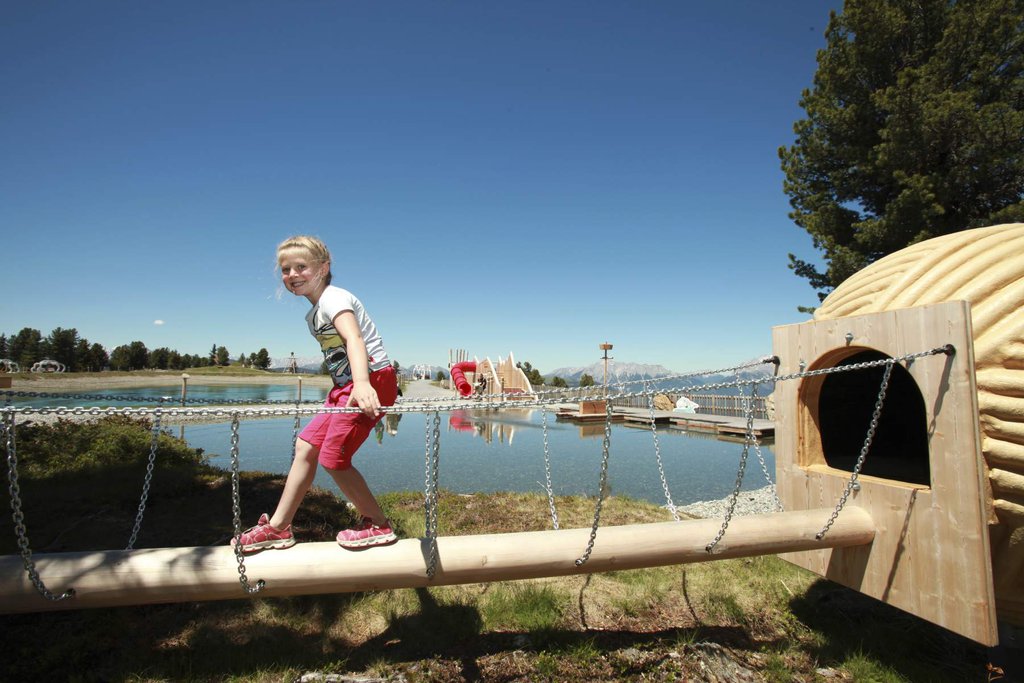 There is a sports center approx. 250 meters from the parc. On its premises, small guests can play football or beach volleyball. A little closer is a playground with swings, sandbox and slides.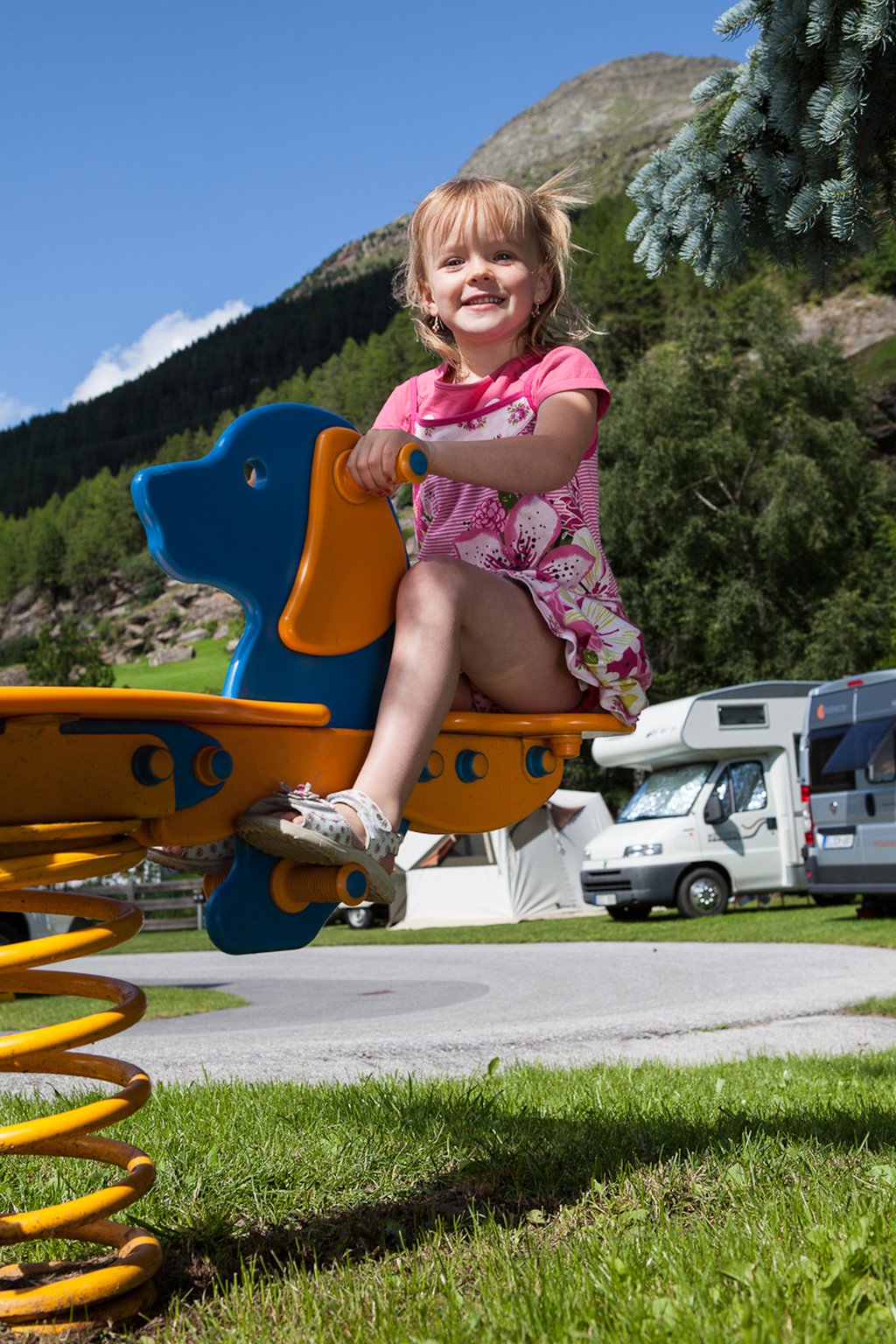 Other amenities
There is a bakery in the immediate vicinity of the campsite, so guests can stock up on fresh bread every day. Equally close are restaurants, pizzerias and various types of inns where you can try local cuisine. Nearby, there are also facilities with an offer addressed to fans of active recreation. They will be satisfied with their arrival, among others amateurs of golf, horse riding and tennis. There will also be something for canoeing enthusiasts (in season).
There is a bus stop 30 meters from the entrance, from which you can get to the most important points of the area.
What to see in the area?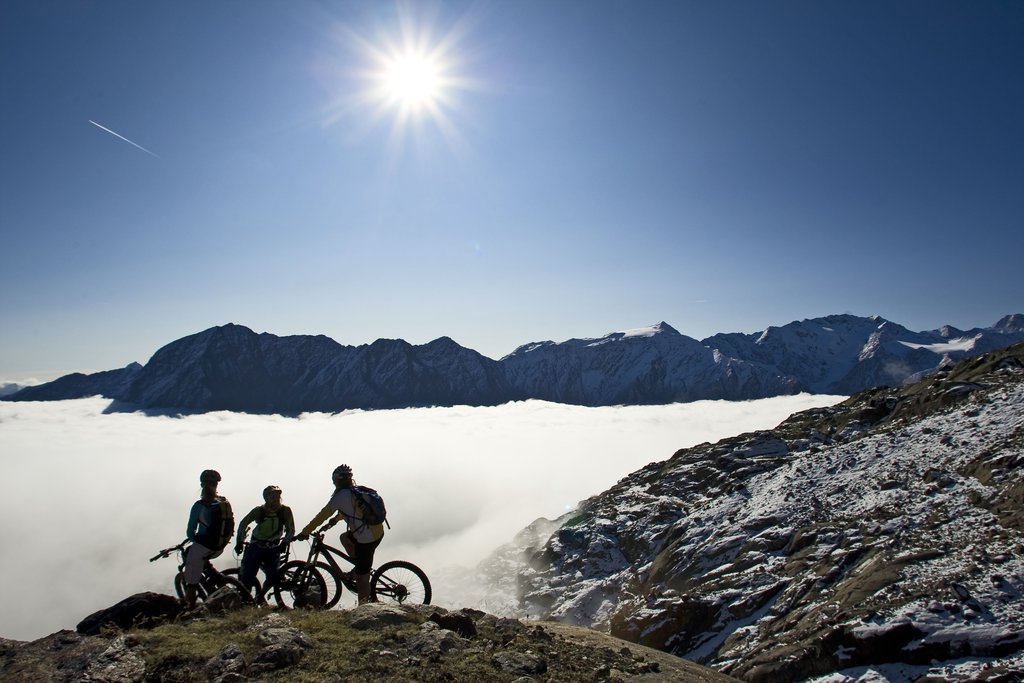 The municipality of Sölden is one of the most visited regions in Austria , second only to Vienna and Salzburg in this respect. The tourist offer focuses mainly on winter sports - the inaugural Alpine Ski World Cup competitions are held on the Rettenbach Glacier. This does not mean, however, that there is nothing to do here during the warmer periods of the year. On the contrary. Hundreds of kilometers of beautiful trails invite you to go on trips, which can be covered by bike or on foot. The routes are of various lengths and levels of advancement.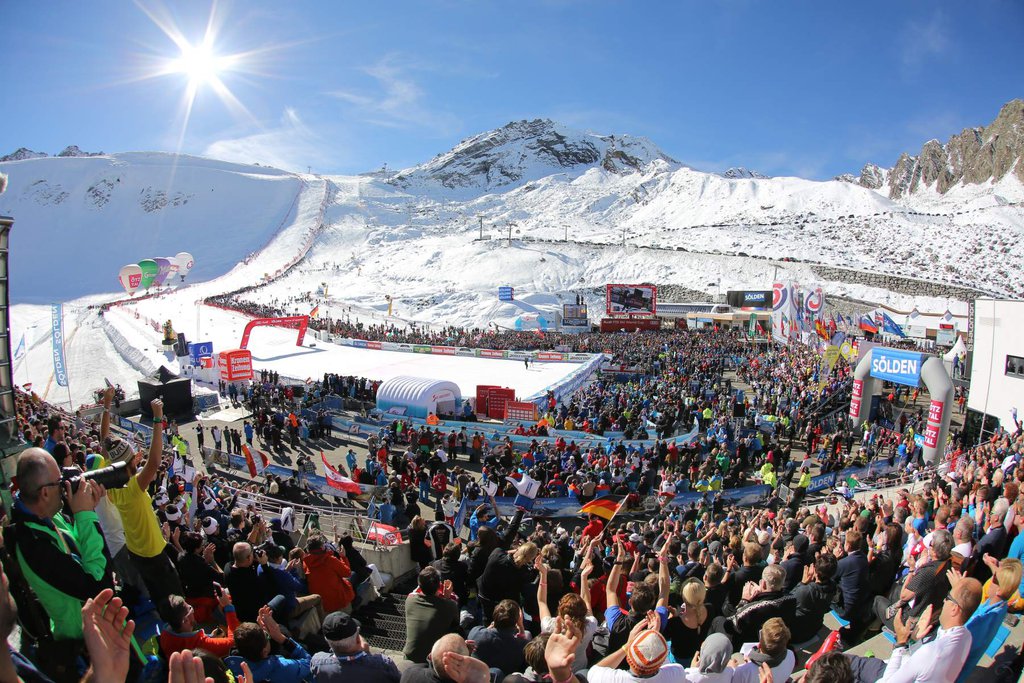 Many cultural events take place in Sölden, including concerts of traditional and modern music. The biennial "Hannibal" on the Rettenbach Glacier is very popular among tourists. It's really worth coming here.
We have created the CampRest portal for people who value freedom and travel on their own.
Enjoyed reading this article? Share it!