Holidays in the branches of trees - Caravan Park Sexten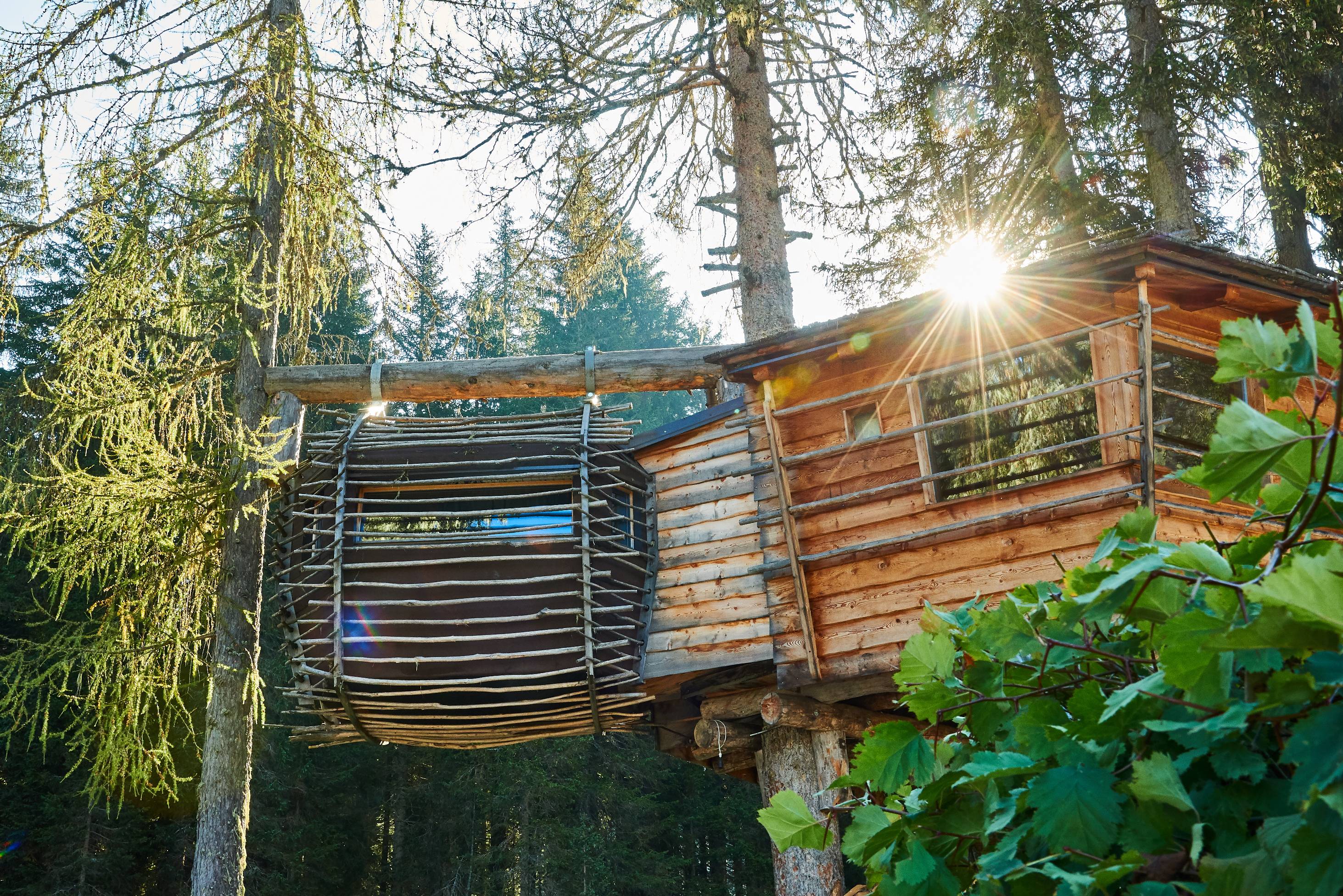 South Tyrol is a mysterious and somewhat demanding land. The omnipresent mountains (and not just any mountains - the most beautiful Eastern Alps in Europe) and unpredictable weather make a holiday in this region always an amazing event. Staying here is a great way to recharge your batteries, and at the same time teaches you that you need to be well prepared before hitting the trail. What delights tourists as much as the majesty of mountain peaks is the rich green of the forests. No wonder, after all, these areas are considered the greenest in all of Italy. Vacationers are attracted by kilometers of hiking and ski trails, wonderful colorful towns and delicious local cuisine. We highly recommend you come to Trento and stay at one of the campsites. If you require comfortable conditions, you will love Caravan Park Sexten - a camping and hotel with a swimming pool .
If glamping, then only at Caravan Park Sexten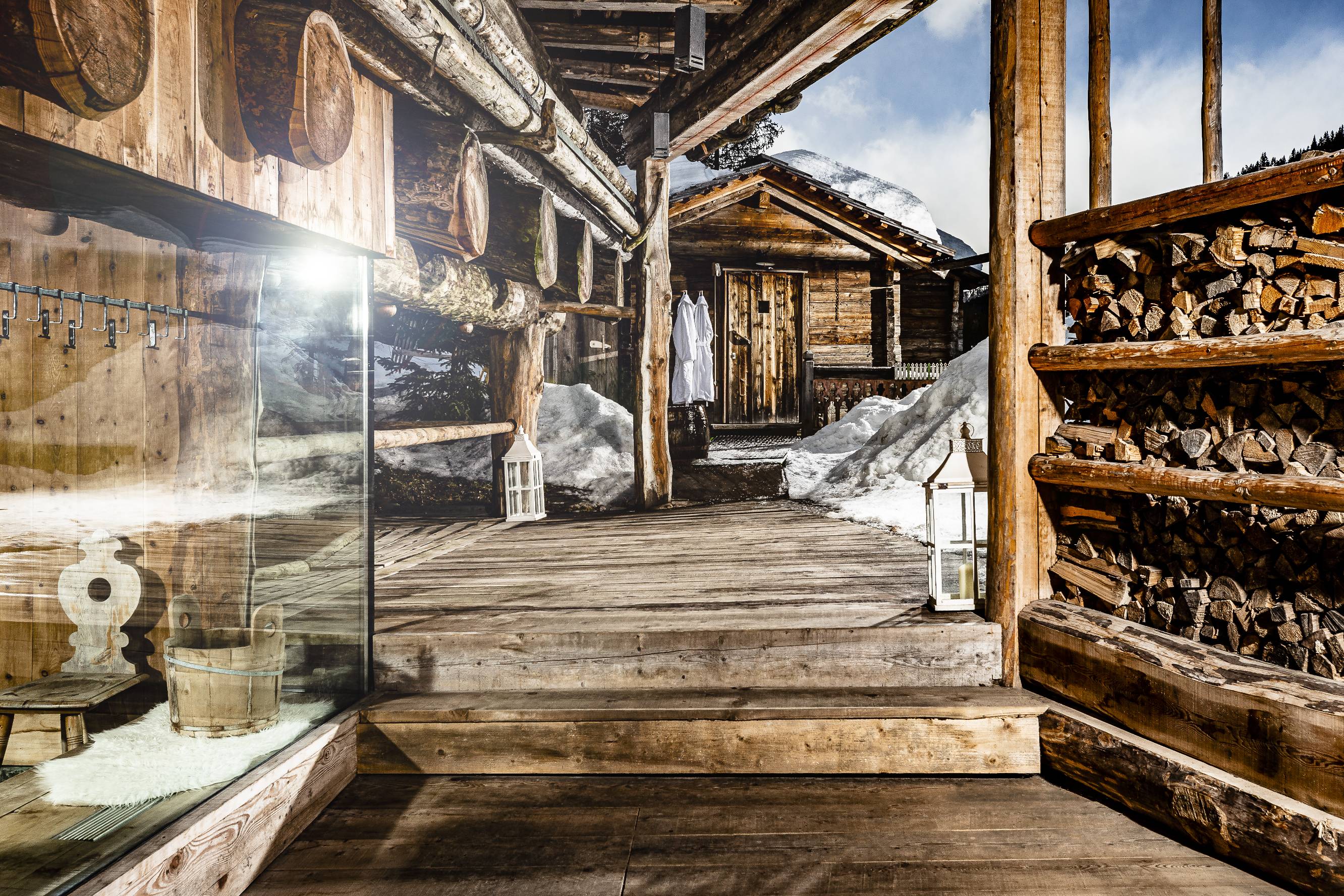 The facility is located in Italy, approx. 4 km southeast of Moos in the famous ski resort of Drei Zinnen , right on the Austrian border. It is surrounded by mountains and forests, making the campground not only beautiful but also peaceful. Guests will find a wide range of high standard accommodation places. Those who are looking for a plot will be at least satisfied - the pitches are well prepared and equipped. Guests preferring to stay in the hotel have a large selection of cozy rooms. However, we would like to draw your attention to the offer that Caravan Park Sexten has prepared for glamping enthusiasts.
Tourists who like to relax in luxury will be delighted with each of the recommended options - and there are two. They can reserve one of the cabins or occupy a treehouse. If you think that it is an ordinary wooden house, the greatest advantage of which is located on a tree, and it is modest inside, you will be very surprised. First things first.
High standard holiday homes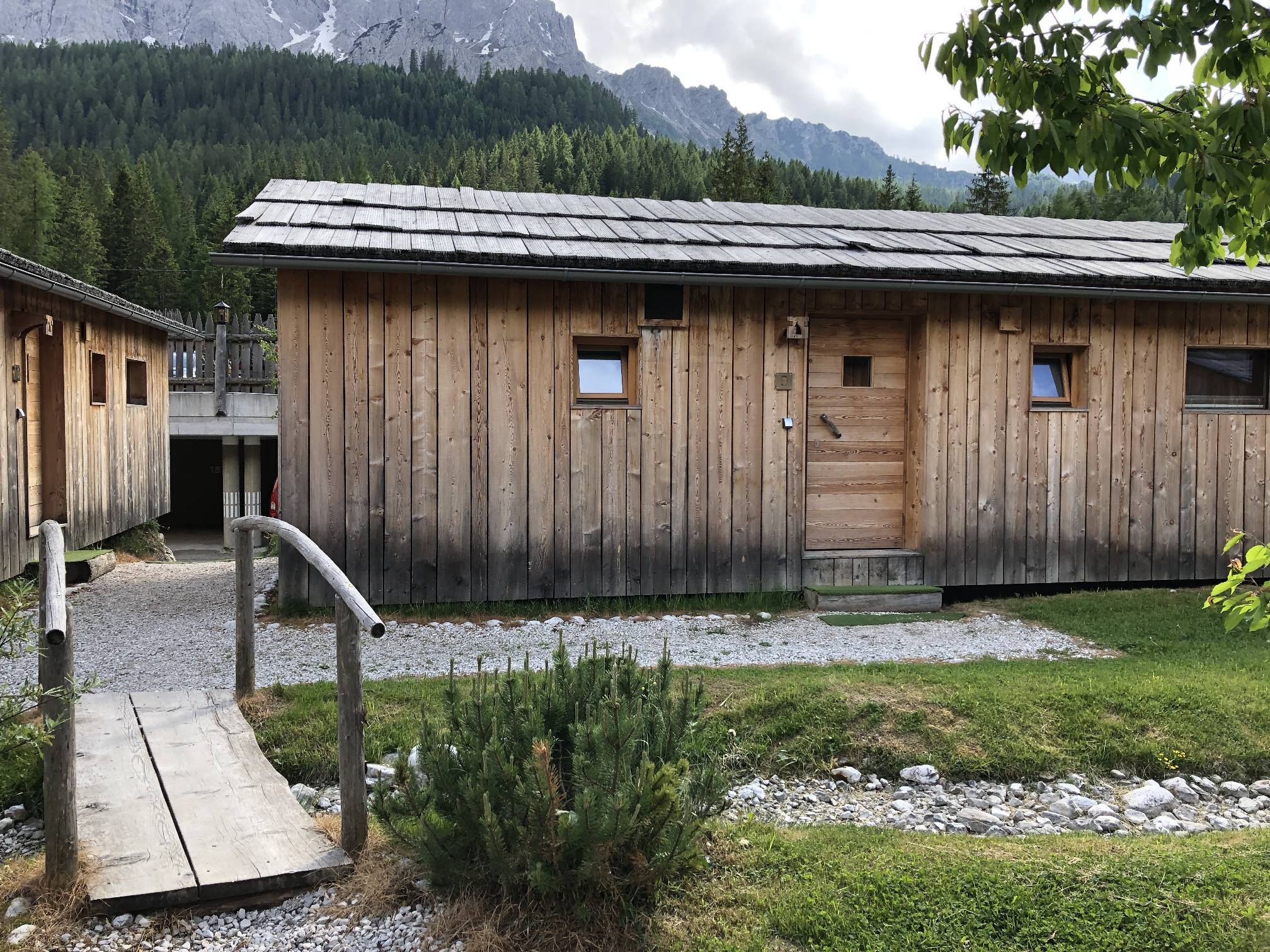 The mountain lodges on offer fall into two categories: Mountain Lodge and Dolomites Lodge. The standard of both types of houses are two bedrooms, a living room, a kitchenette and a bathroom. Mountain Lodge is designed for groups of no more than 4 people, while Dolomites Lodge can comfortably accommodate 5 people.
All-year-round houses are made of natural materials, which makes them resistant to weather conditions. Apart from that, they blend in perfectly with the surroundings. Holidaymakers who decide to stay in one of these cottages will be able to use the indoor swimming pool , gym and sauna free of charge. They also have access to separately paid options, such as dinner at a local restaurant or SPA services.
Tree houses not only for children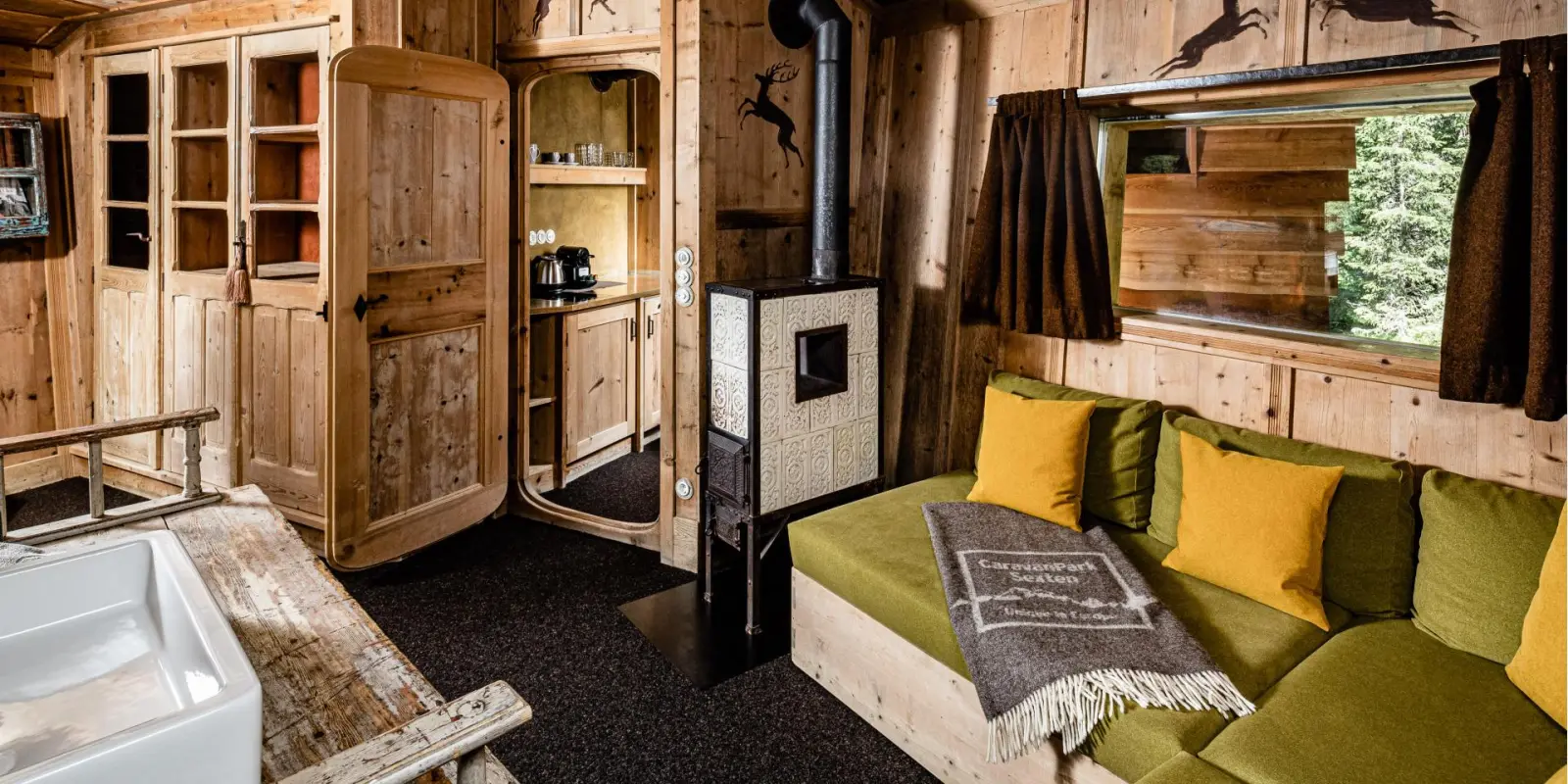 For people who want to experience something unforgettable, and at the same time stay in luxury, something special has been prepared. These are unusual tree houses that will surprise many people with an exclusive interior arrangement. The all-year-round camping Caravan Park Sexten offers its guests two types of houses: Trend, combining modern design with cozy décor, and rustic Vintage. It will appeal to anyone who likes wooden finishes.
Both houses are 35 m² in size and 3.5 meters above the ground. This is a great option for a romantic (and luxurious) accommodation for two. Guests have at their disposal a bedroom, a living room with a sofa and a bathroom. During your stay you can relax in the private sauna or in the indoor swimming pool. Those willing will also be able to buy additional services, incl. breakfast in a nearby restaurant or a set with coffee and chocolates.
Sexten runs a loyalty program. As part of it, you can collect points for subsequent stays and exchange them for attractive discounts or valuable prizes.
Active stay at Caravan Park Sexten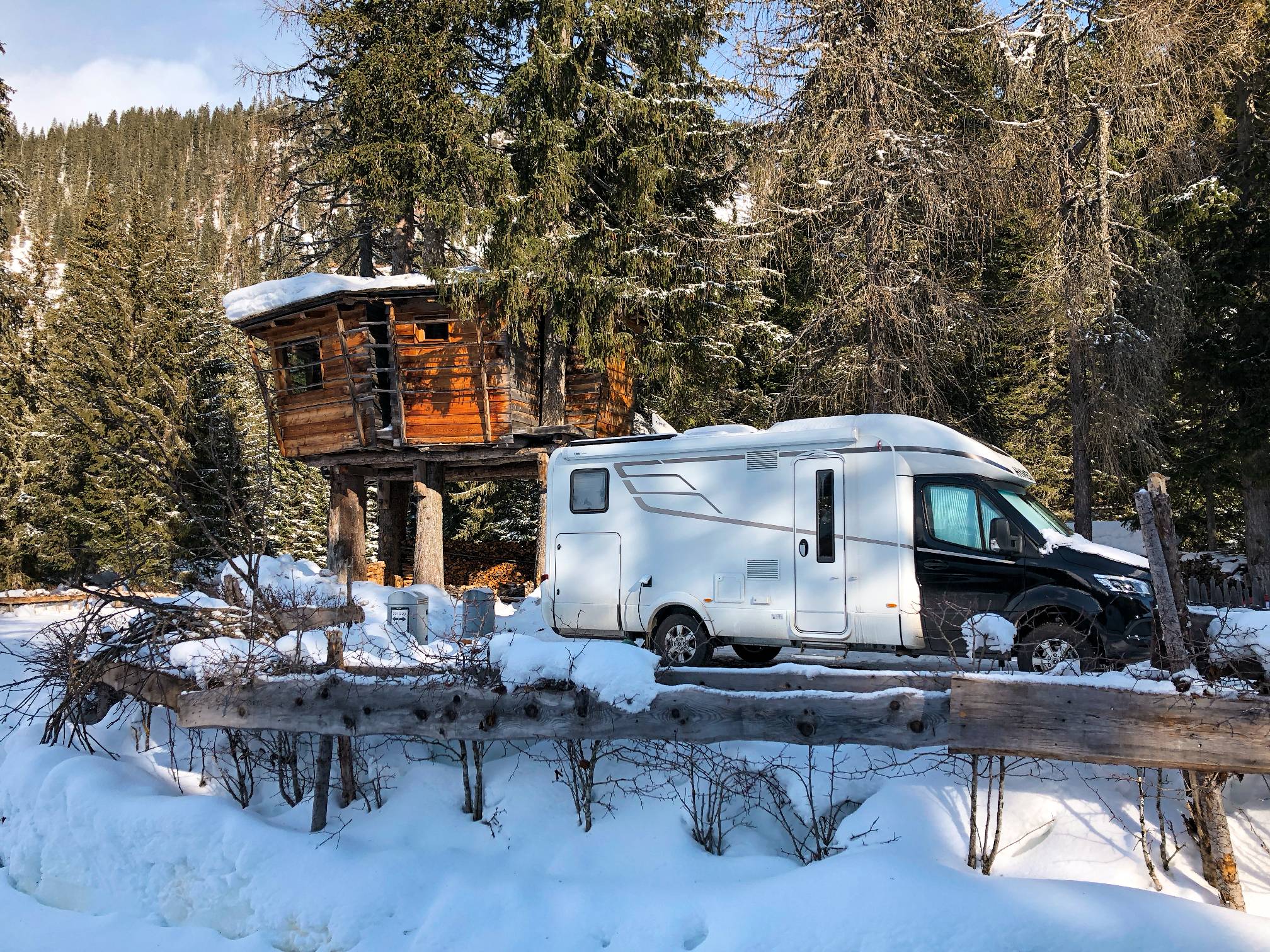 Regardless of the season, we encourage you to come to this camping. In summer, hiking trails with spectacular views, rustling streams and singing birds await holidaymakers. In autumn, nature invites you to the routes shimmering with all shades of gold, red and brown. In winter, the surroundings change their clothes, covered with a white duvet. This is when the time for skiers , snowboard fans and other snow activities begins. It does not matter which part of the landscape captivates you the most - Caravan Park Sexten may be the perfect place to relax after returning from the trail. There is a ski-bus service from outside the campsite, and there is only one bus stop to the nearest ski station.
The price of the treehouses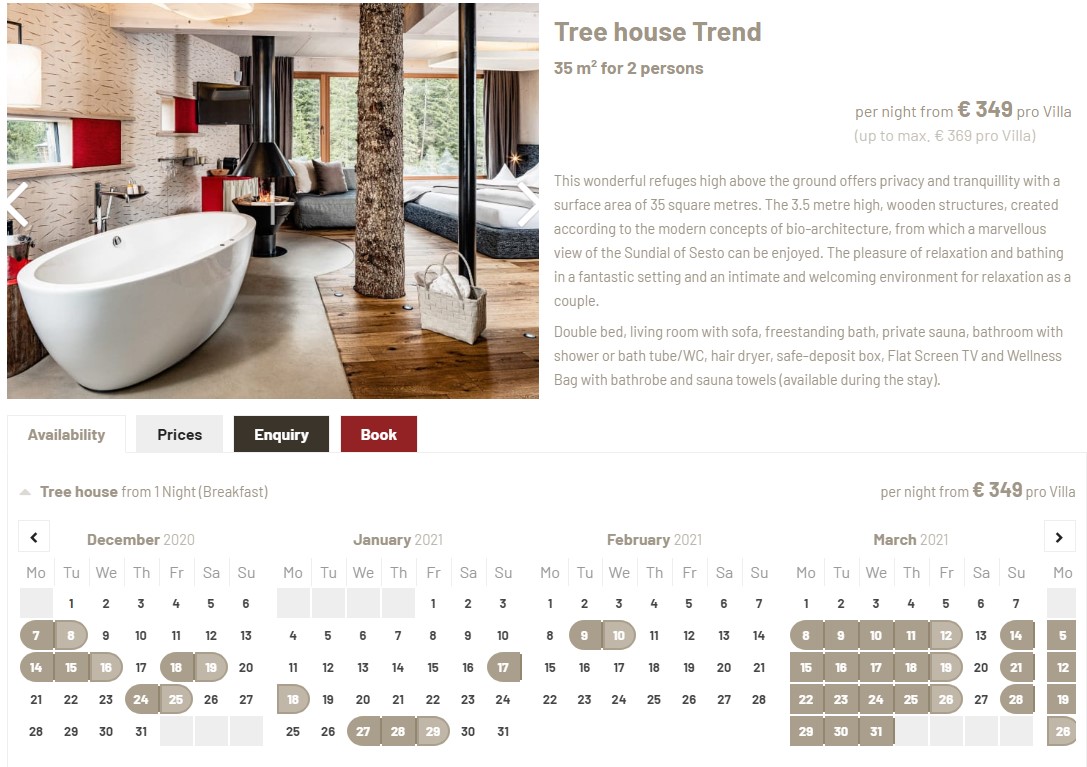 The price for one night in a treehouse for two people starts from 350 EUR and, interestingly, the next available dates for a vintage house are only in April. In the other houses, from December to March, you can find single days off, which disappear very quickly. Remember that this is not an ordinary campsite.
Do you want to go camping in winter?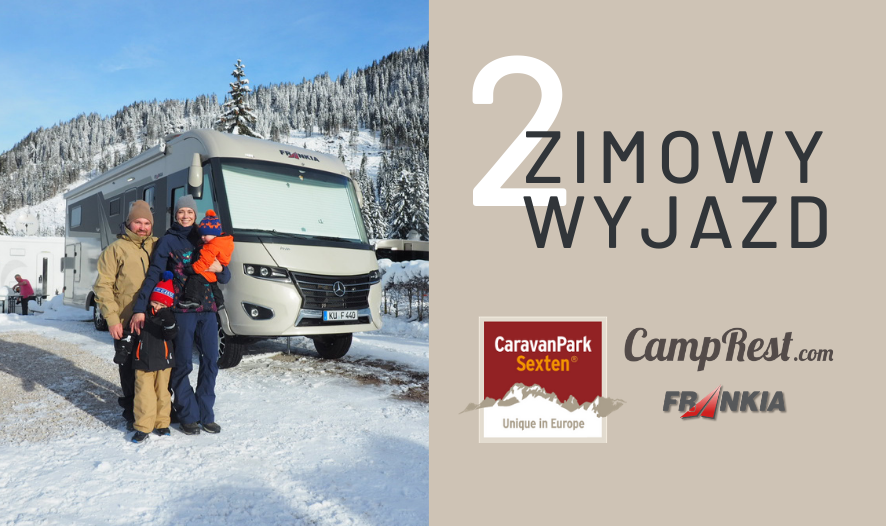 If you want to go to this camping in winter, but you are afraid that you will be bored there, write to us at [email protected] or [email protected] . On March 13-20, 2021, we are organizing the second winter camper trip. We have already presented a weekly plan of stay at Caravan Park Sexten in the article: " II. Winter motorhome trip to Caravan Park Sexten ". The trip is also suitable for families with children and will appeal to both skiers and snowboarders as well as those who prefer to do something else. The schedule of the day is so packed that there will be no time for boredom, and at the same time there will be a lot of time for rest and integration.
---
Do you want to know even more?



• Join our Facebook group -

Cool Camping


• Follow our profile on Facebook -

CampRestowy Facebook


• See how we travel as a family on Instagram. During our trips, it is here that we put the most reports from everyday life on the campground or in the camper -

CampRestowy Instagram


• See our YouTube videos, subscribe to our channel and give a thumbs up to the videos you like -

CampRestowy Youtube
A writer by profession, a passion of a cat. One day he will see what is behind the Urals - good to Vladivostok. So far, when he can, he enjoys the sun of the countries of southern Europe. And it's also fun;)
Enjoyed reading this article? Share it!