Croatia in the light version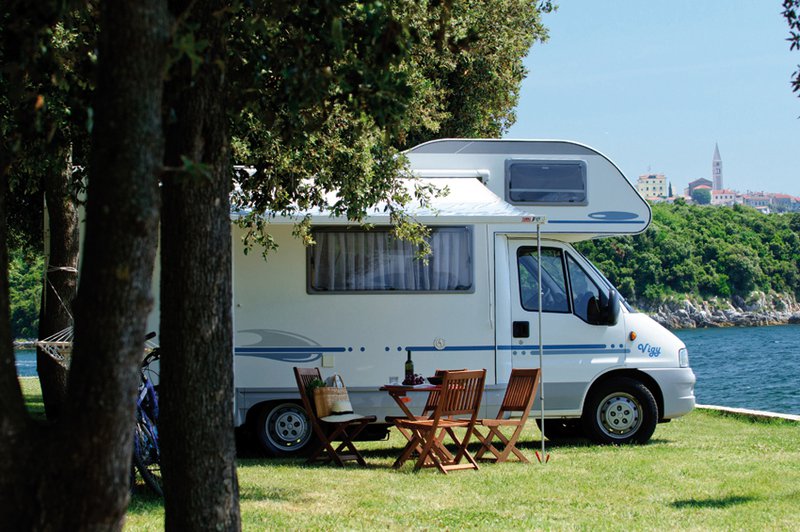 Holidays in Croatia have become a kind of Polish tourist ritual for several years. No wonder - it is still one of the most charming and sunny corners of Europe, the inhabitants of which are famous for their typical Balkan hospitality. However, the popularity among tourists also means that when going to Croatia we will have to face crowds of other travelers who, just like us, crave sun and blue skies, washed down with excellent local wine. Therefore, if we would like to really relax, there is no point in going to Dubrovnik or Split again. However, it is worth discovering the magical and peaceful coast of this country, which can still surprise you with empty, picturesque beaches or towns where time has stopped. One of such places on the map of the Balkans is Istria - the ancient land of the Etruscans, where to this day life seems to go along with its own rhythm, without haste and rush.
Rovinj - a seaside paradise
When you go on a trip, it is worth getting well prepared - a set of good maps or GPS will certainly be helpful during this trip. Because if we want to deviate from the main route for a moment, we must be prepared for the fact that the roads will not always be in perfect condition. Where should we start the expedition? Best in a small Rovinj - a town that embodies the Balkan spirit. Visiting Rovinj is a real pleasure. We will not find world-class monuments here, but just a walk along narrow cobbled streets or a view in the campanile (bell tower) of the Cathedral of St. Euphemia will allow us to appreciate the unusual, ancient atmosphere that prevails here. However, if we really want to "touch" world architecture at the highest level - nothing could be easier! Regular ferries will take you to Venice , Italy in just 2 hours. Attention gourmets - eating in Istria can be addictive! If you manage to get up in the early morning, it is worth going to the local market and hunting for some local specialties - excellent olive oil, seafood and ... truffles! Not far from Rovinj is Pula - the Istrian capital of water sports, actually ... underwater. Vibrant coral reefs, wrecks immersed in the warm waters of the Adriatic Sea and awe-inspiring caves - all of this can be found just below the surface of the water. The real "morsel" is the Brijuni National Park located on the nearby islands, where most of the attractions (including amazing reefs) are also hidden in the sea depths. Of course, Pula also has attractions by the water! It is a beautiful ancient city, where it is worth seeing the mighty Arena (one of the largest in the Roman Empire) and the Forum , where politicians and aristocrats of the times of the emperors used to sit.
Camps in Istria
A properly selected accommodation in Istria is a key issue. When looking for accommodation, it is worth checking what the given resort offers its guests. A wide sports offer for enthusiasts of being in shape or animations for the youngest travelers - all this makes us happy to stay in a given place. When planning a vacation in Istria , it is worth taking advantage of the network of excellent campsites. The camps in Istria are of a higher and higher standard, and they do not lack any modern amenities. Camping Valkanela is worth recommending, which has recently been increasingly chosen by families and people who like sports. The location is excellent - the rocky coast and the nearby pebble beach are a great place for a picnic together and ... a short cruise along the picturesque shoreline. On site, you can rent mountain bikes and explore the area on two wheels, and even ... rent your own boat. During the day, children can take advantage of a wide range of animations, as well as go wild in the water fun park. In the evenings, the local restaurant and bar tempt with the flavors of local cuisine, which, believe me, are not worth resisting ...
I love traveling, it's an understatement, it's just my whole life. I spend 80% of the year jumping here and there :)
Enjoyed reading this article? Share it!