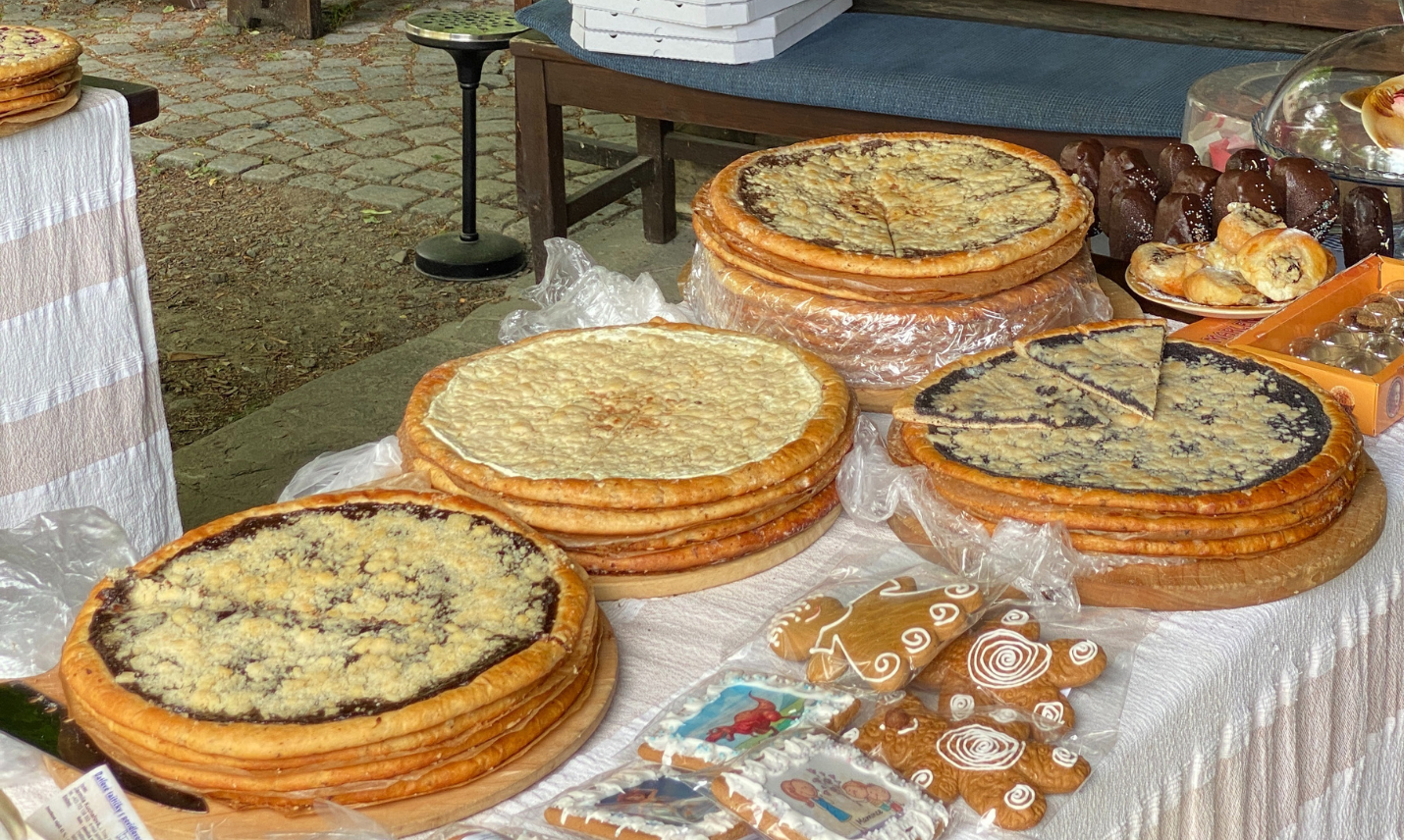 Are there any lovers of Czech cuisine here? For sure, then you will like the topic of today's article. Fried cheese, roasted duck, potato pancakes with curd filling - these are just a few examples of specialties that are associated with our neighbors. What else is worth eating during your stay in the Czech Republic?
Today we will talk about the delicacies that you should try when you relax in the Czech Republic. We will take a closer look at such dishes as jabkanki or roast duck with fried cabbage and taste Pardubice gingerbread. We will check what Czech breweries have to offer and where noteworthy wines are made. We will test Becherovka. We will also get acquainted with sweets – after all, you cannot leave the Czech Republic without eating at least a bite of yeast cake!
A potato delicacy from Česká Třebová cuisine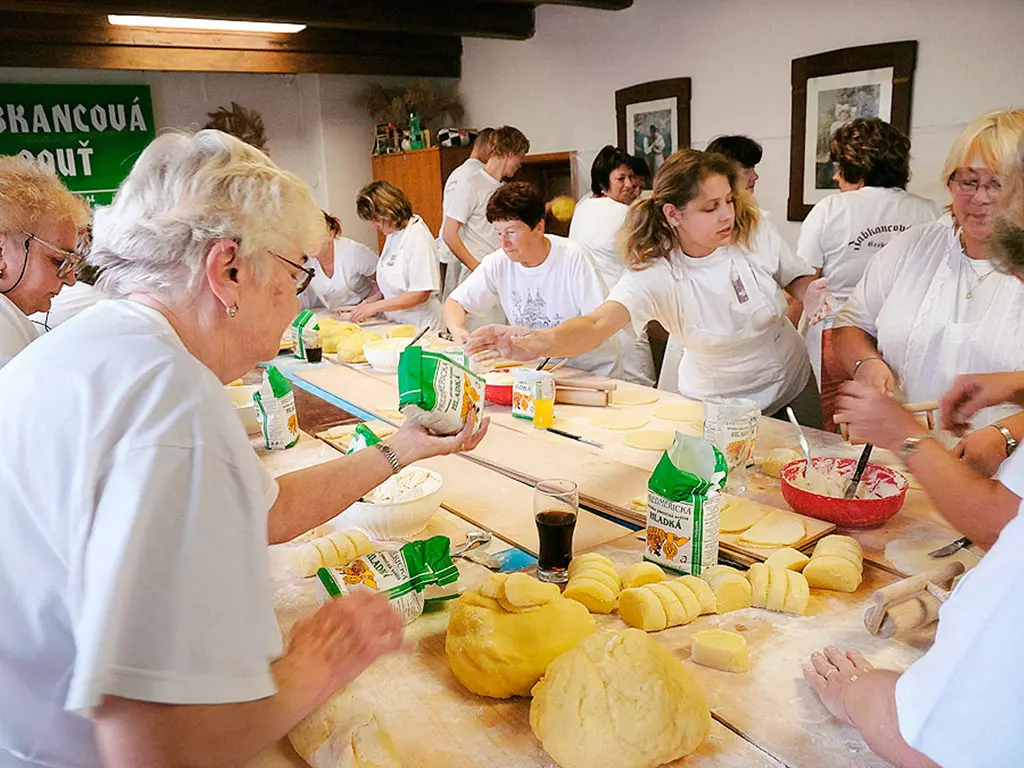 The first dish we will present is jabkance. Some people may associate the name with apples, which is rather something sweet. In fact, it's about potato pancakes, because potatoes are the basic ingredient of the dish. In the past, they were called apples of the earth, hence this and not another name. They were eaten by the less wealthy Czechs, but over time the upper classes also liked them. Thus, applesauce have gone through a similar path as seafood or the ancestors of pizza. Today, hardly anyone remembers that they were food for the poor.
Potatoes are the main ingredient of the pancakes, but they also have fillings. If you are visiting the area of Česká Třebová, take advantage of the opportunity and order the local version. It is filled with curd. We encourage you to come especially in the second half of November. Under the Rotunda of St. Katarzyna, an important gastronomic event takes place then. It accompanies a church holiday - each year Jabkancova Pilgrimage to Saint Catherine is organized in the village. The building itself is worth seeing, as it is the only Romanesque monument in East Bohemia that has been preserved.
Not only for vegetarians - fried cheese from the Czech Republic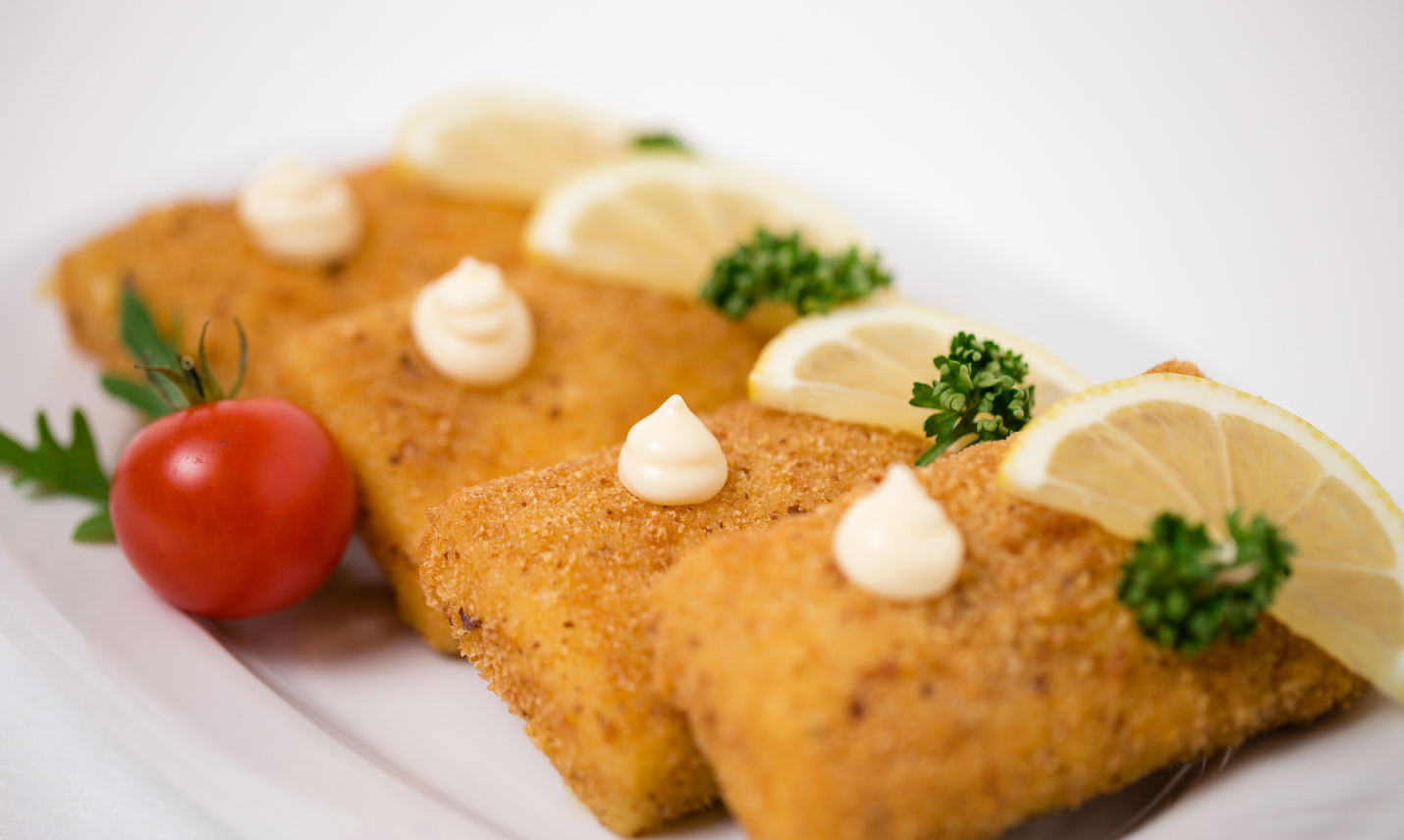 Lots of people love it and don't even know it's from the Czech Republic. Fried cheese is nothing more than a cheese cutlet in a thick, crispy coating. You will come across this dish in many places, often served with fries, salads and tartar sauce. Speaking of the latter, smažený sýr (smažák) is not a strictly Czech dish, just like that sauce is not Czech. But together they create a composition that was created and comes from the Czech Republic. Even if you love breaded meat, try the cheese variant at least once. We guarantee you won't regret it!
Speaking of cheese, it is worth devoting a few words to Olomouc cottage cheese. As you can guess, they are produced in Olomouc – as well as in the nearby Loštice. These are extremely aromatic ripening cheeses, made of lean, low-fat cottage cheese. They are a bit sour in taste. The wines that you can buy in many wineries in South Moravia go well with them. We encourage you to visit the castle in Valtice, where the Wine Salon of the Czech Republic is located. At the tasting exhibition you will find a hundred gold medalists - wines awarded in a national competition organized by the National Wine Center.
Roast duck - the pride of Czech cuisine?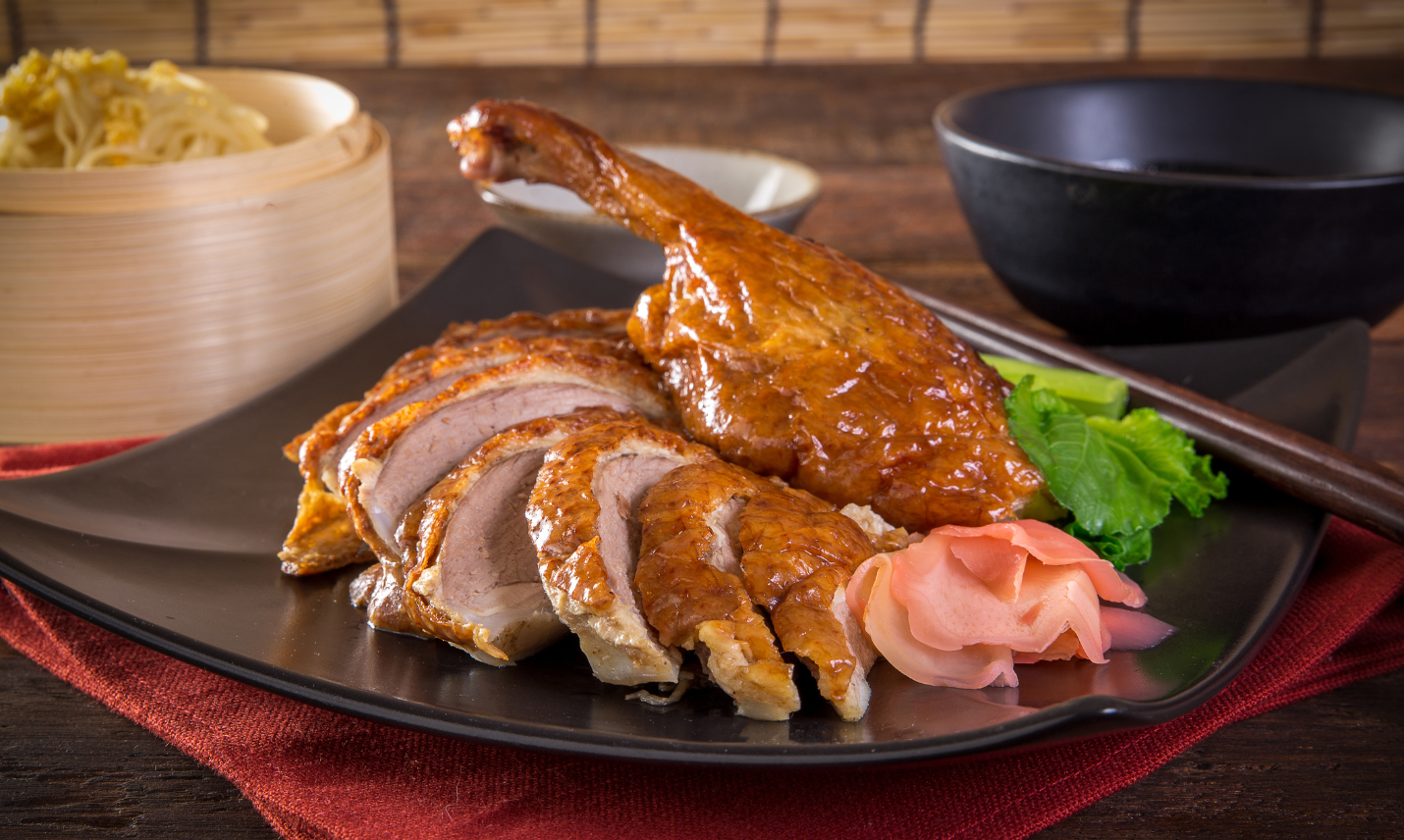 Practically everywhere in the restaurant menu you will meet with roast duck. It is served with various additions, often with fried cabbage and dumplings. If you like this type of meat, it is worth remembering about the grammage. Otherwise, you may be quite surprised when, for example, a half or a whole duck appears on the table in front of you. It is better to carefully review the card and pay attention to whether there will be 1ks next to the name. This is the designation of one piece, analogously 1/4 means a quarter, and 1/2 a half.
Roast duck is one of the many examples that confirm that Czech cuisine is dripping with fat. It is extremely caloric, so keep your finger on the pulse wisely. Otherwise, even from a weekend trip, you will return to Poland a bit heavier.
Breweries of the Czech Republic - which beers are worth getting to know?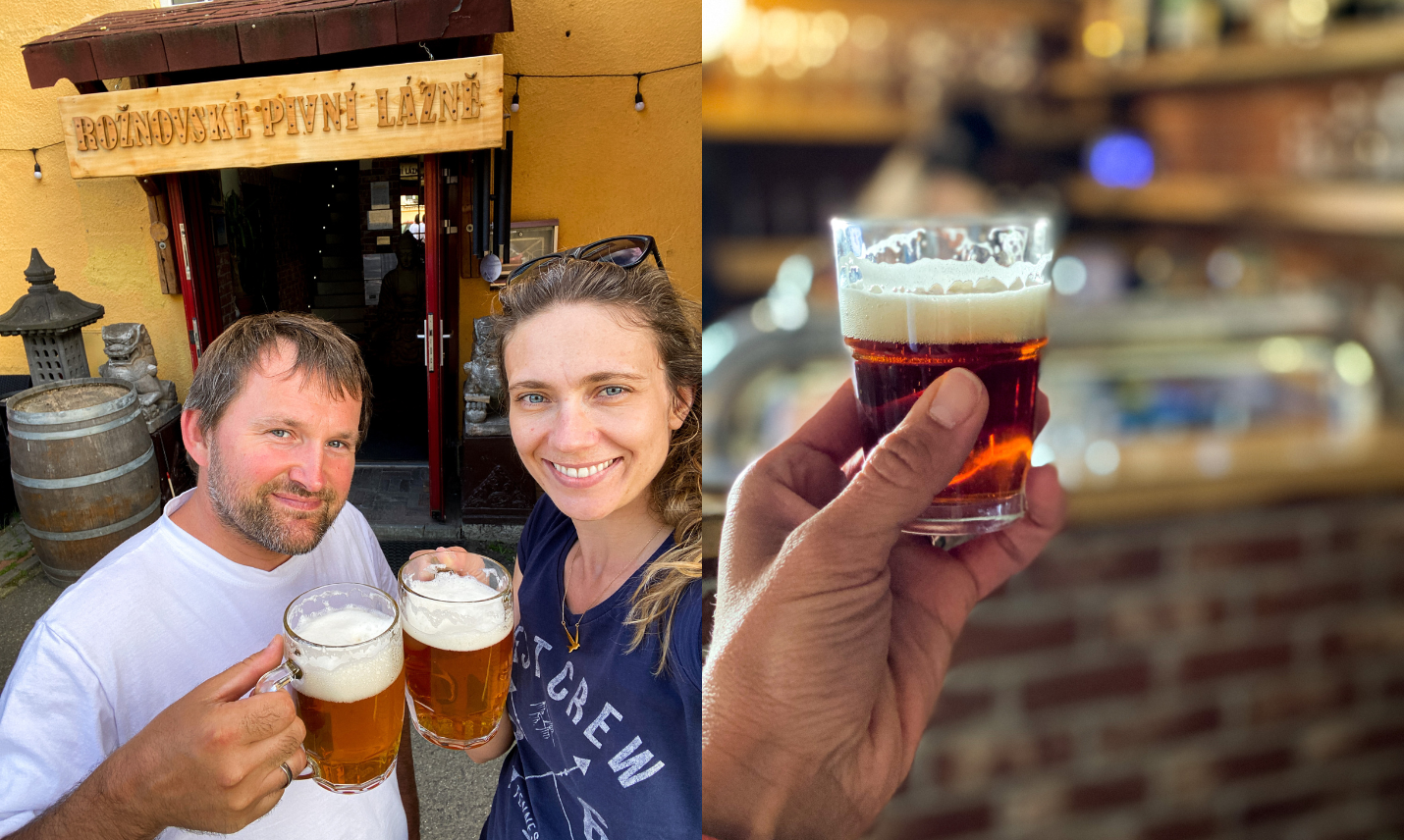 Beer drinkers have a really big choice in the Czech Republic. Wherever they go, there are well-known brands waiting for them. You will also meet them here - who doesn't know Budweiser from České Budějovice or Pilsner Urquell from Plzeň? In addition, Krušovice beer from Central Bohemia and Kozel from the vicinity of Prague are famous. Our neighbors have over 400 breweries. You can freely choose from companies, ranging from those that produce for the local market, and ending with concerns exporting to other continents.
You can drink beer if you want. It is available both in the pub and in a prestigious restaurant. Another option is a trip to the brewery and tasting the golden drink on the spot. You can absorb it straight from a pint, can or bottle, or through your skin. Just search and you will find a SPA center where you can even take a bath.
Czech wine tourism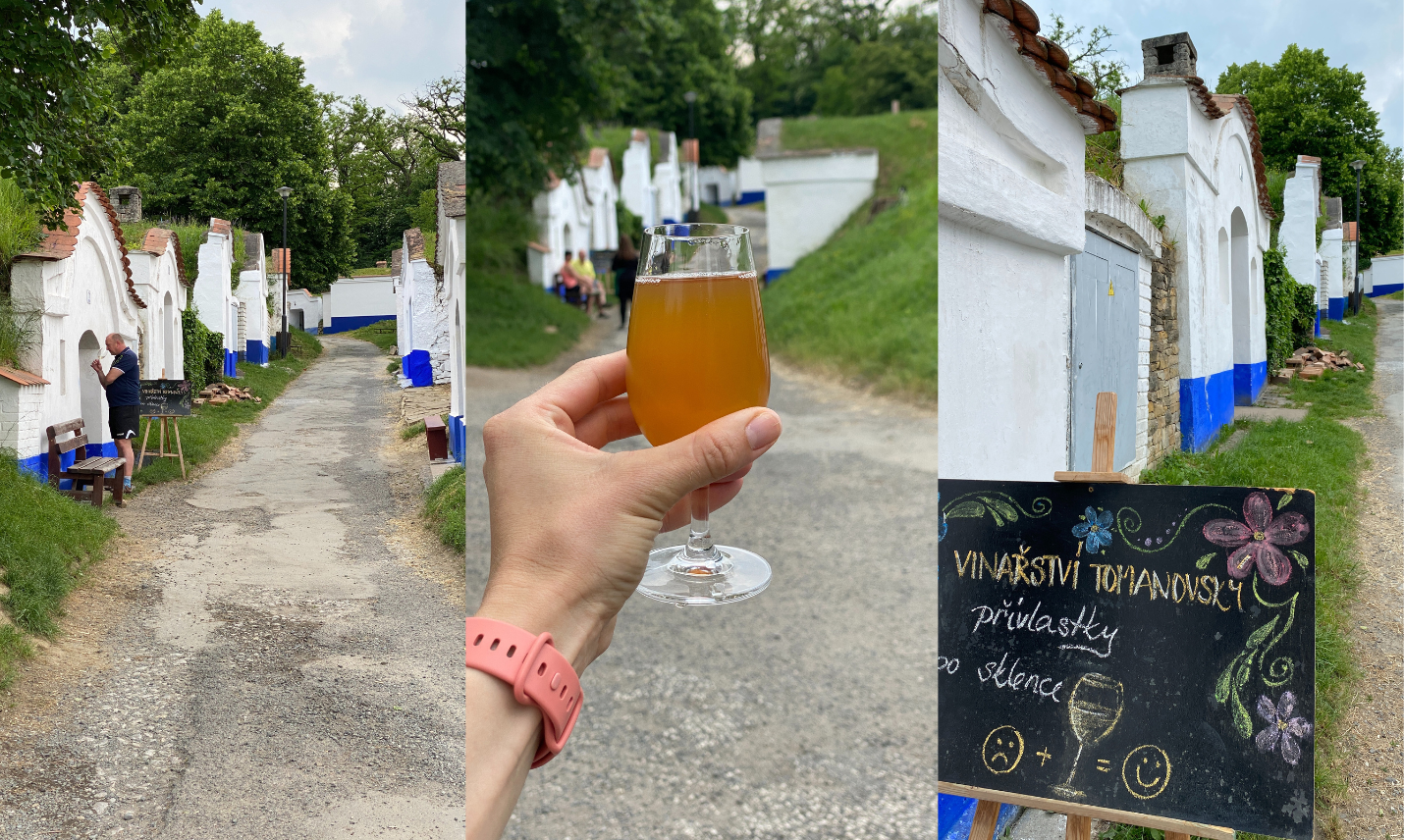 The Czech Republic is famous for its beer, but also has excellent wine. The Czechs have been cultivating vines for hundreds of years, and most of the vineyards are located in South Moravia. If you like to savor the taste of red or white wine, you can combine tasting with visiting attractive regions. Go on one of the many hiking trails. In addition, you can use the network of bicycle paths. Get to know places such as Lednice, Mikulov or Znojmo, feel the atmosphere of wine villages, see historic centers and beautiful palaces. Admire the vineyards that stretch across wide expanses.
Apart from South Moravia, we recommend Prague or its surroundings. Plan a trip to Litomierzyce or Mielnik. There you can also count on great local wine.
Finishing the topic of alcohol, we will also mention the herbal liqueur Becherovka. It is excellent for digestion, so it is worth thinking about it especially with a lavish dinner.
What to choose for dessert in the Czech Republic - delicious frgál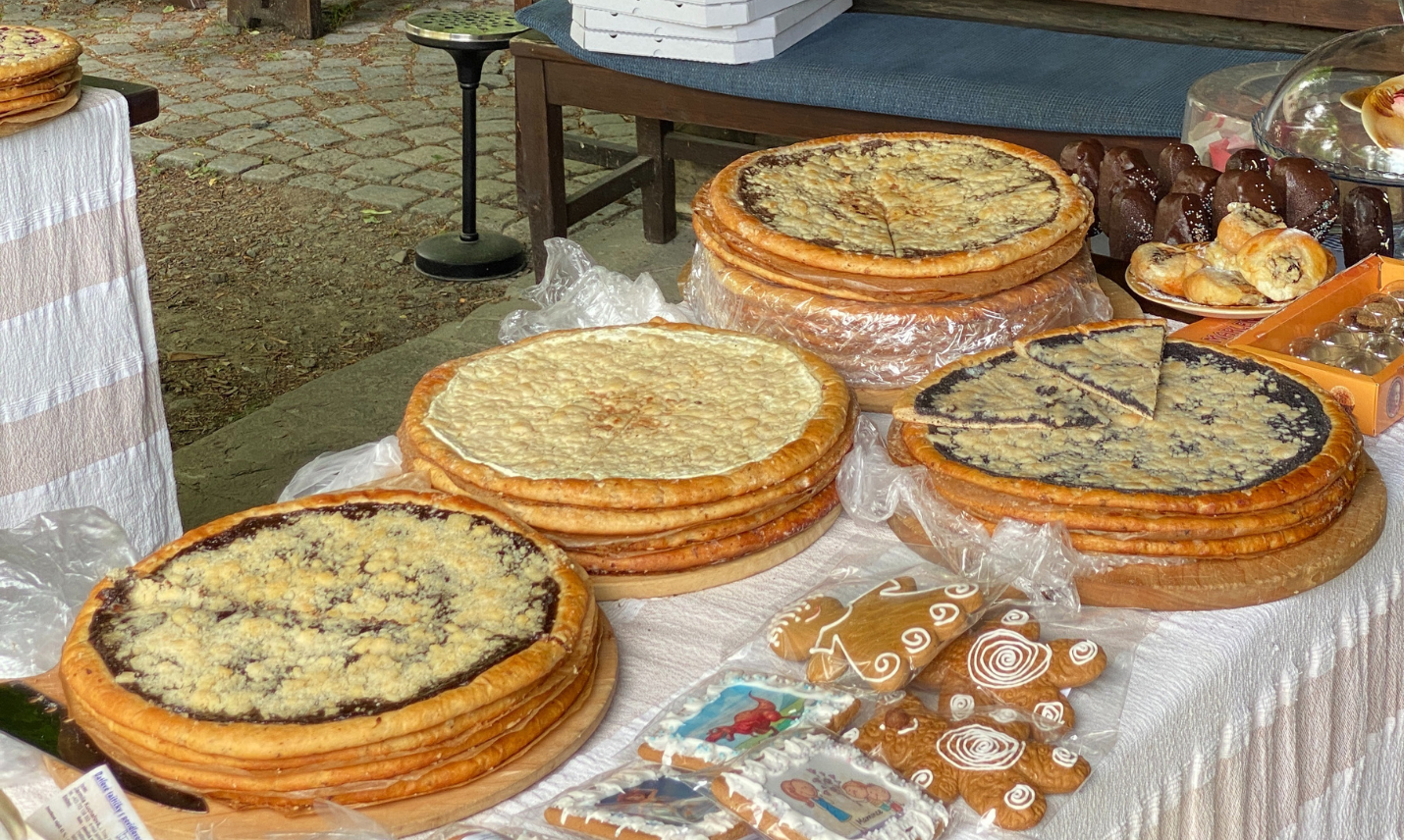 If you still have extra space in your stomach after the main meal, it's time for dessert. There is no shortage of delicious sweets in the Czech Republic. Take, for example, frgály, which is a round yeast dough with various fillings. Usually it will be pear, poppy, cheese or apple; inside you will also find plum jam. Try the less popular, but equally tasty versions with pumpkin, blueberry, nut, apricot or greengage filling.
The original frgál comes from Wallachia. In addition to the filling and thin dough, it is distinguished by its size. It is huge - its diameter must be at least 30 centimeters. It has been baked according to the same recipe for centuries. By the way, during your holiday in the Czech Republic you can not only eat yeast dough, but also bake it yourself. Just take advantage of the offer of Resort Valachy, which includes three hotels in Velké Karlovice. It organizes baking courses, during which participants gain new skills under the supervision of hotel chefs.
Regional sweets of the Czech Republic
We will not stuff ourselves with frgálami on vacation. We also recommend lázeňské oplatky, i.e. triangular or round wafers with different weights. Do you like chocolate, cocoa or nuts? This is something for you! These sweets are most often offered in local spas. You can buy them in places such as Marianske Lazne, Františkovy Lazne and Karlovy Vary. In the last location you will be able to taste them in a hot version.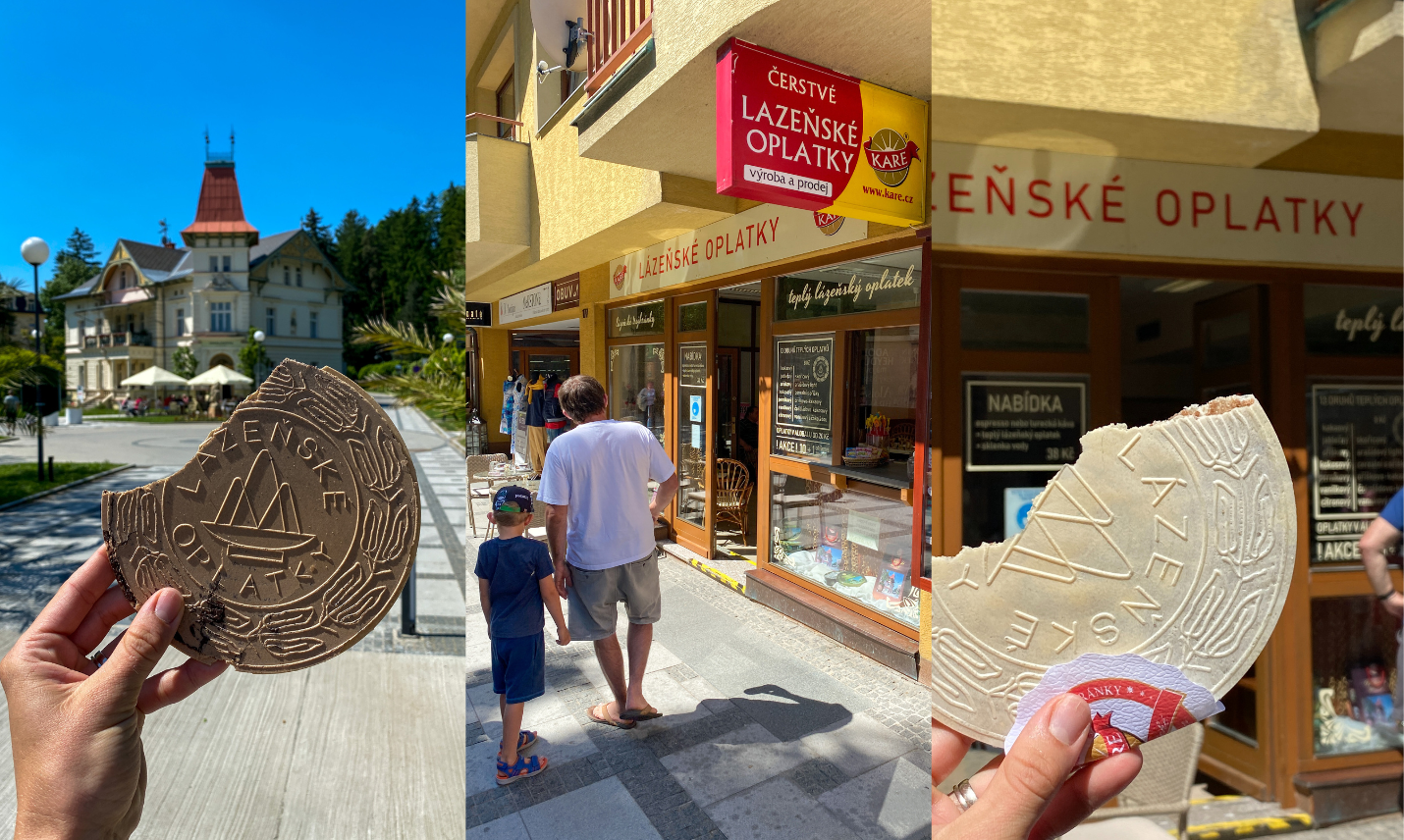 Another proposition for gourmets is spicy cakes called Štramberskie Ears. As the name suggests, you can find them in Štramberk in Moravia. If you visit the Krkonoše area during your trip, visit Hořice. Rolled thin wafers full of delicious cream are made in this village - tubes from Hořice.
The last idea for something sweet from the Czech Republic, specifically from Eastern Bohemia, is Pardubice gingerbread. It has been made there for several hundred years, but no one (except bakers) knows its recipe. It is only known that flour, honey and pepper enter it. Do you want to come on a trip to Pardubice? Be sure to check how this gingerbread tastes!
These are not all the delicacies that you can get to know during a trip to our neighbor. Marinated sausage (utopenec), beef sirloin in sauce with dumplings, Czech goulash, garlic soup... There are many more dishes waiting for tourists that will appeal to everyone, from a fan of traditional cuisine to a lover of culinary experiments.
gallery
This article was prepared in cooperation with Visit Czech Republic
A writer by profession, a passion of a cat. One day he will see what is behind the Urals - good to Vladivostok. So far, when he can, he enjoys the sun of the countries of southern Europe. And it's also fun;)
Enjoyed reading this article? Share it!