PARIS VW T3 Silesia Upper Silesia Club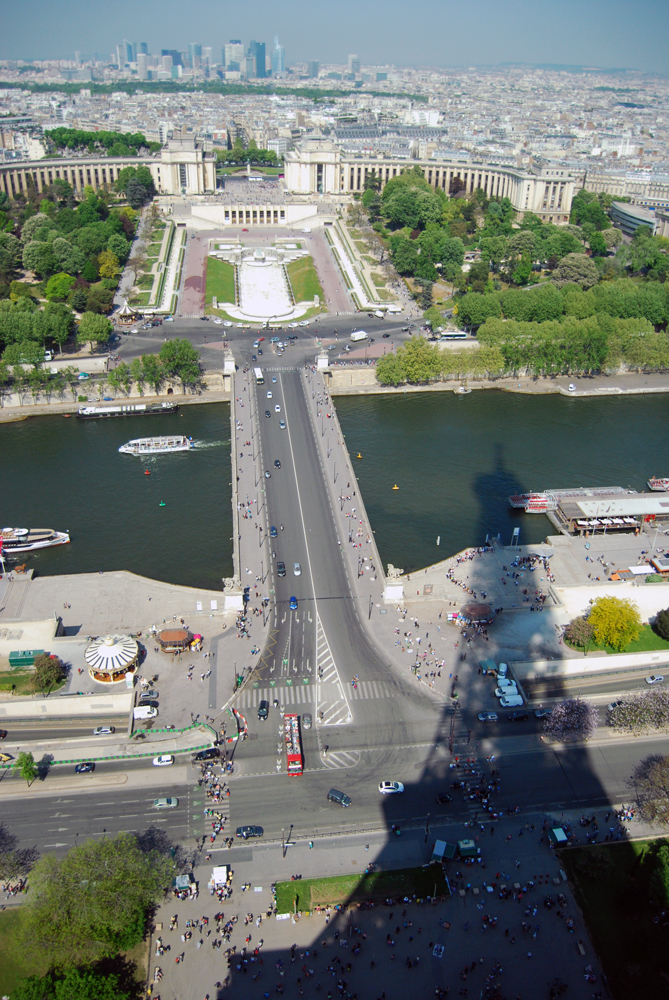 In mid-April 2011, we went to Vesta for a week-long trip to Paris. The days were already warm and the nights were so short that we decided to go where we had not been before. We found a nice campsite in the boulevard forest http://www.campingparis.fr/tarifs_camping.php well equipped, maybe just too close to the road. We wanted to be close to the center to be able to walk to the city. You can, of course, take a bus - even from the campsite, but only until noon. On the day of our arrival we went to see Paris by night, we did not read in the guide that you should not enter the Bouillon Park at night - during the day yes, no at night! We have not seen such great prostitutes in our life, they were mutants lurking on every scrap of the earth, crawling out of the darkness, just like their clientele - the fact that the traffic in business was good, we were a bit surprised by tents set up for a known purpose, but let's not go into the details. We watched around 11.00 pm when the Eiffel Tower lights up with 292,000 watts, and we walked back to the campsite along the road, no shortcuts through the dark park.
The metro in a city like Paris is a wonderful means of transport, we bought a ticket for a few days and easily reached all the places we wanted to get to: we queued up to the tower, we were in the Louvre, Notre-Dame, Pantheon, Hotel des Invalides , Montmartre and many, many other places. This city is so big and interesting that even with just a few days, it's impossible to see everything. This enormity of beauty can be seen from the tower, only then you can see these distances and the number of monuments.
We also took a look at Versailles and even though we bought tickets in the shop (important not to stand in two lines, you can split up and one is standing for a ticket, and the other is in line to enter; or at the shop or info point the day before, you can buy a ticket and stand only to the queue to enter) we still stood 2 hours to enter the palace. There was a small queue to the gardens and it was easy to enter there and if we knew about it, we would probably give ourselves a palace. Yes, it was beautiful, the gold poured out, and the amount of details hurt our eyes, but we almost boiled alive while standing in the queue. Every now and then, there were also ambulances to people who could not stand the heat - and it was only April. The gardens of Versailles are an unforgettable experience, flowers, fountains, buildings and figures do their job. There are also amazing places with a less formal appearance, such as an English garden, where you can find a few nice spots without the crowds of visitors. In Versailles, we found a campsite immersed in greenery with a swimming pool, a bowl and a very nice eatery http://www.huttopia.com, interesting mixed bathrooms with a glass atrium, and clean and quiet, a really nice place. From here there were also buses to Paris, but the distance was considerable and it would be impossible to walk back through the Bouillon forest;).
We have never traveled around Paris by car, why paint just after returning from vacation. It is customary for Parisians to leave their cars at ease so that the next parker can push them through. We tried not to leave the car in the wild (we got a very nice piece of paper behind the windshield wiper), apparently the theft is the norm, apparently nothing unpleasant happened to us and we will always remember Paris with fondness. And we liked France so much that we went again the same year, but it's a different trip.
VW T3 Silesia
We are a group of Volkswagen Transporter T3 car enthusiasts, representing VW T3 UPPER SILESIA CLUB. We organize rallies and meetings of fans of this model to share the experience gained during domestic and foreign trips as well as solutions to technical problems and modifications to their cars.
Enjoyed reading this article? Share it!