Camper4Mountain - make your campervan dream come true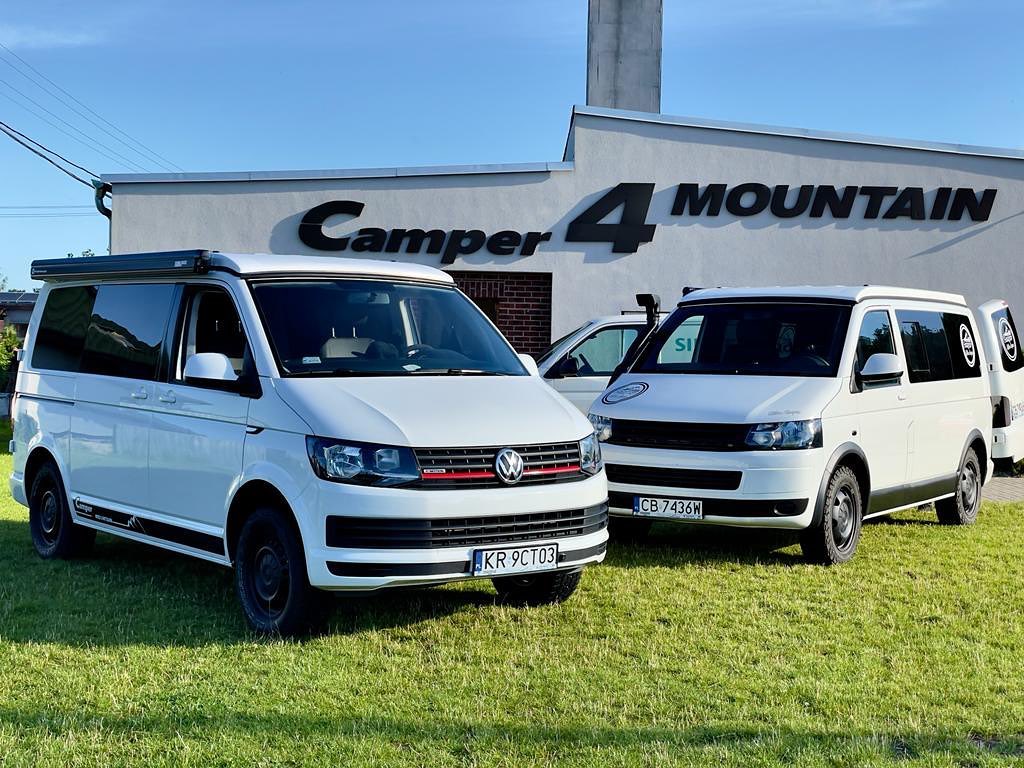 The popularity of compact motorhomes that are a combination of a recreational vehicle and an everyday car has been breaking records for several years. The benefits are obvious and we have written about them many times. First of all - we can comfortably commute to work/school or shopping, if necessary, we can transport furniture or other dimensions, and on weekends and during holidays we can use the potential of the built-in and installed amenities.
Comparing a campervan with a traditional motorhome or caravan, we can move freely and efficiently on highways and highways, and we can easily use a parking space in the most crowded holiday destinations.
Polish company, global know-how
Among the major European companies specializing in modifications and production in the motorhome segment, we, as Poland, have no reason to be ashamed. Several eminent companies with an international reputation come from our country.
Camper4Mountain from Bratian near Nowe Miasto Lubawskie has a special place among them, whose vehicles can be seen more and more often on European roads, at foreign fairs and in showrooms of new car dealers.
Created by two friends - Piotr Wiśniewski and Oskar Ankowski, the company focuses primarily on the construction, reconstruction and modification of cars from the Volkswagen stable. The model range includes the T5, T6 and T6.1, and soon also the latest Volkswagen Multivan.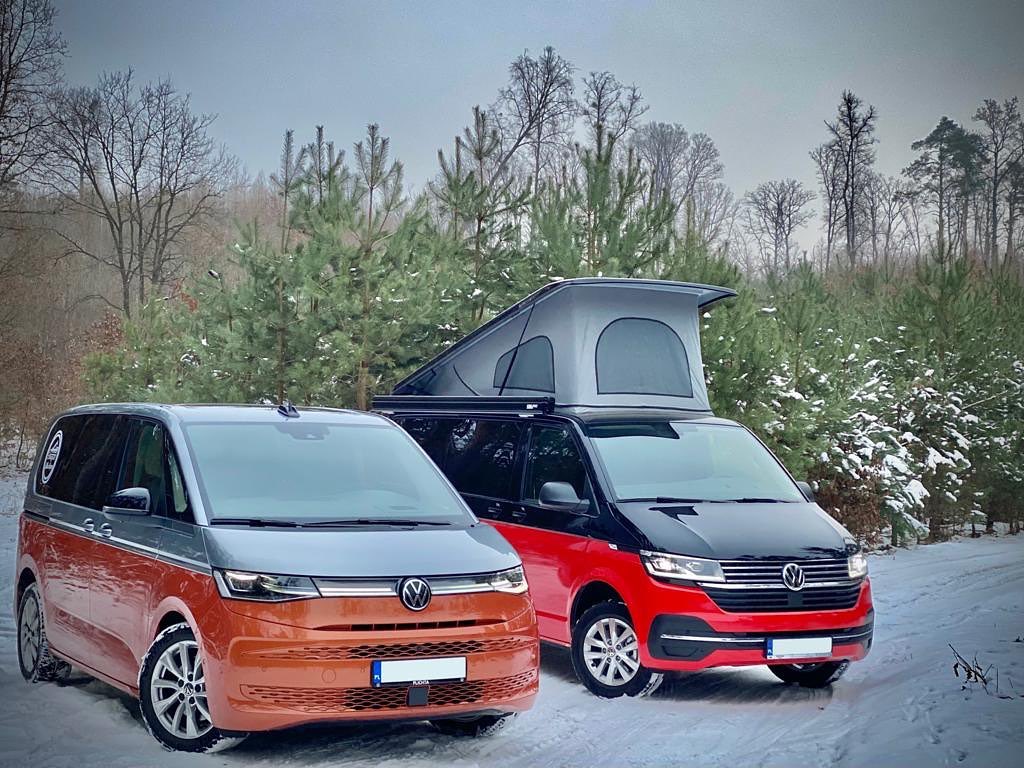 The basis here may be new copies as well as used/supplied by customers. What is important - in the field of construction or equipment, the manufacturer does not limit itself to Volkswagen cars, and will take care of each base in accordance with the customer's wishes.
---
"Each car that comes to us has photographic documentation with a description and is very, very carefully secured before proceeding with assembly activities. For our native customers, covering a distance of 400 or 500 kilometers is not a problem. As our client recently confessed, "You will forget about money and the quality will remain". I think we subconsciously took this motto to heart," says Piotr Wiśniewski.
---
Personalization is the key to the hearts of customers
Ordering a campervan does not have to differ from ordering a passenger car in the showroom. The customer can choose from as many as 175 elements of equipment, and can also fully personalize the visual side.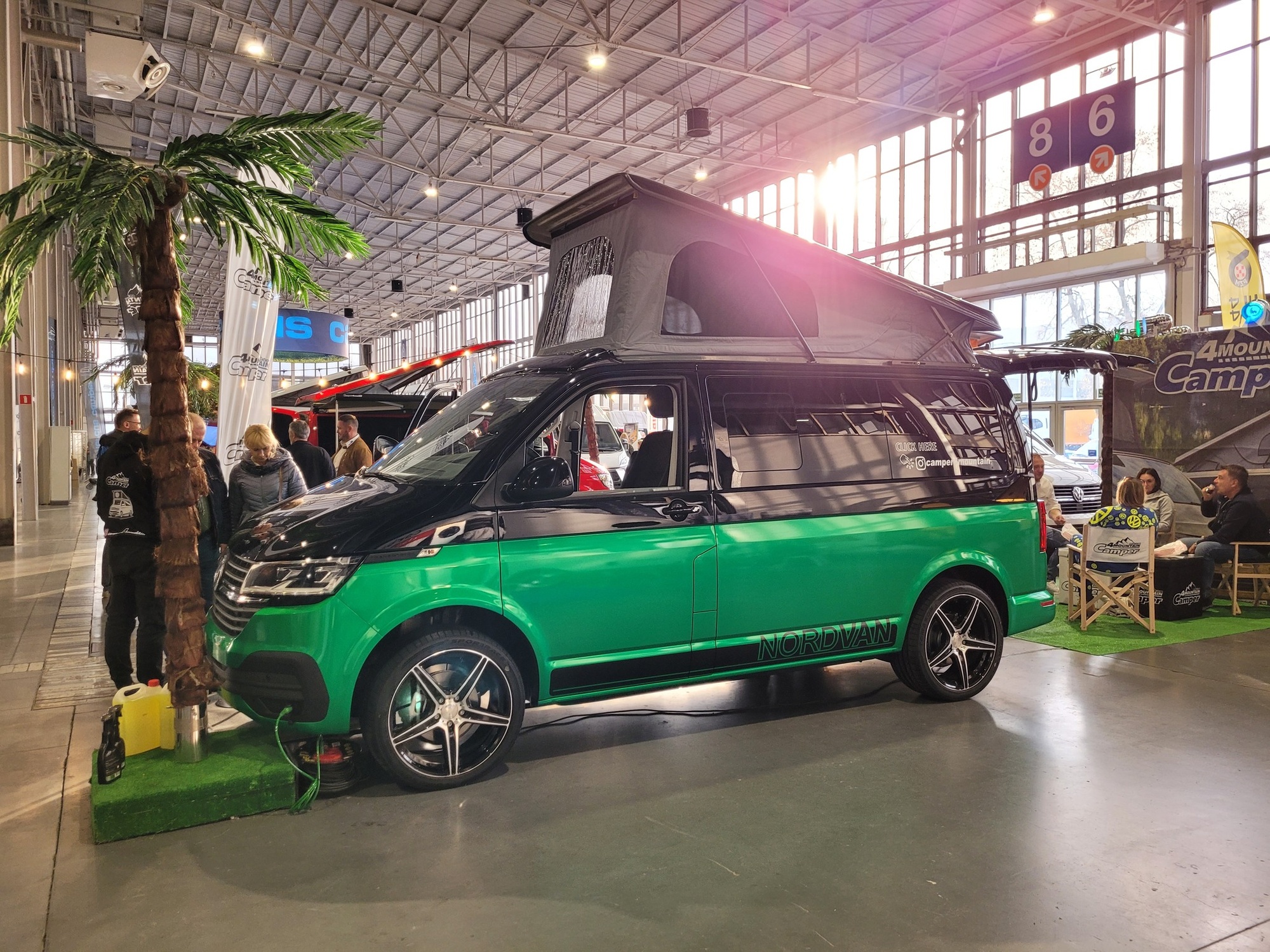 Paintwork, change of upholstery (including leather plating) or body wrapping are not a problem here. Of course, in the case of a new motorhome , the base car itself can be configured in accordance with the specification and list of VW equipment (from the drive and engine to the smallest details).
Of course (as in renowned salons) we will also receive help in choosing the form of financing (including leasing). It is worth emphasizing the flexibility in the field of custom-made bodies - each project is created based on a thorough analysis of the individual needs of the client.
Experience and a number of ready-made, proven solutions combined with specialized equipment will make the dream of a tailor-made motorhome come true.
Proven CAMP-ROOF sleeping roofs
Nowadays it is hard to imagine a modern campervan without a sleeping roof . Thanks to the use of this solution, we not only gain a comfortable place to sleep, but also significantly increase the clearance / usable height inside the vehicle. Thanks to this, we can stand in an upright position or comfortably use the kitchen / living room.
Sleeper roofs for Volkswagen, Opel, Renault, Mercedes, Citroen, Toyota and Peugeot
The Camper4Mountain offer includes sleeping roofs for vehicles such as:
Volkswagen T4, T5, T6 and T6.1 VW T4, T5, T6, T6.1 – for short and long versions,
Opel Vivaro/Renault Trafic 2nd and 3rd generation (short/long),
· Mercedes Vito W447 (long),
Citroen Jumpy,
· Toyota ProAce,
· Peugeot Expert
The roofs meet stringent quality standards, and their specification and assembly successfully pass TUV inspections in Germany. Camper4mountain, as the only and exclusive distributor of Camp-Roof sleeping roofs in Poland, specializes mainly in the installation of roofs from this manufacturer.
---
"As the only company in Europe, we have developed a system of finishing and flashing roofs in multivans, where we rebuild the air supply ducts, change their location, change the electrics of the air vents and lighting, the finishing is high-quality alcantara, additionally color matched to the pillars in the car. There are no rubber gaskets, screws with caps or plastic caps. On request, you can also trim the posts so that they match the color of the ceiling in our roof. In addition - only with us - you can add a "starry sky" with color control (RGB). We also have a developed system for blowing the Webasto heating upwards. It is also worth noting that we have a wide range of roof tent colors to choose from. All this gives a really wide field for personalization in every respect," adds Piotr Wiśniewski
---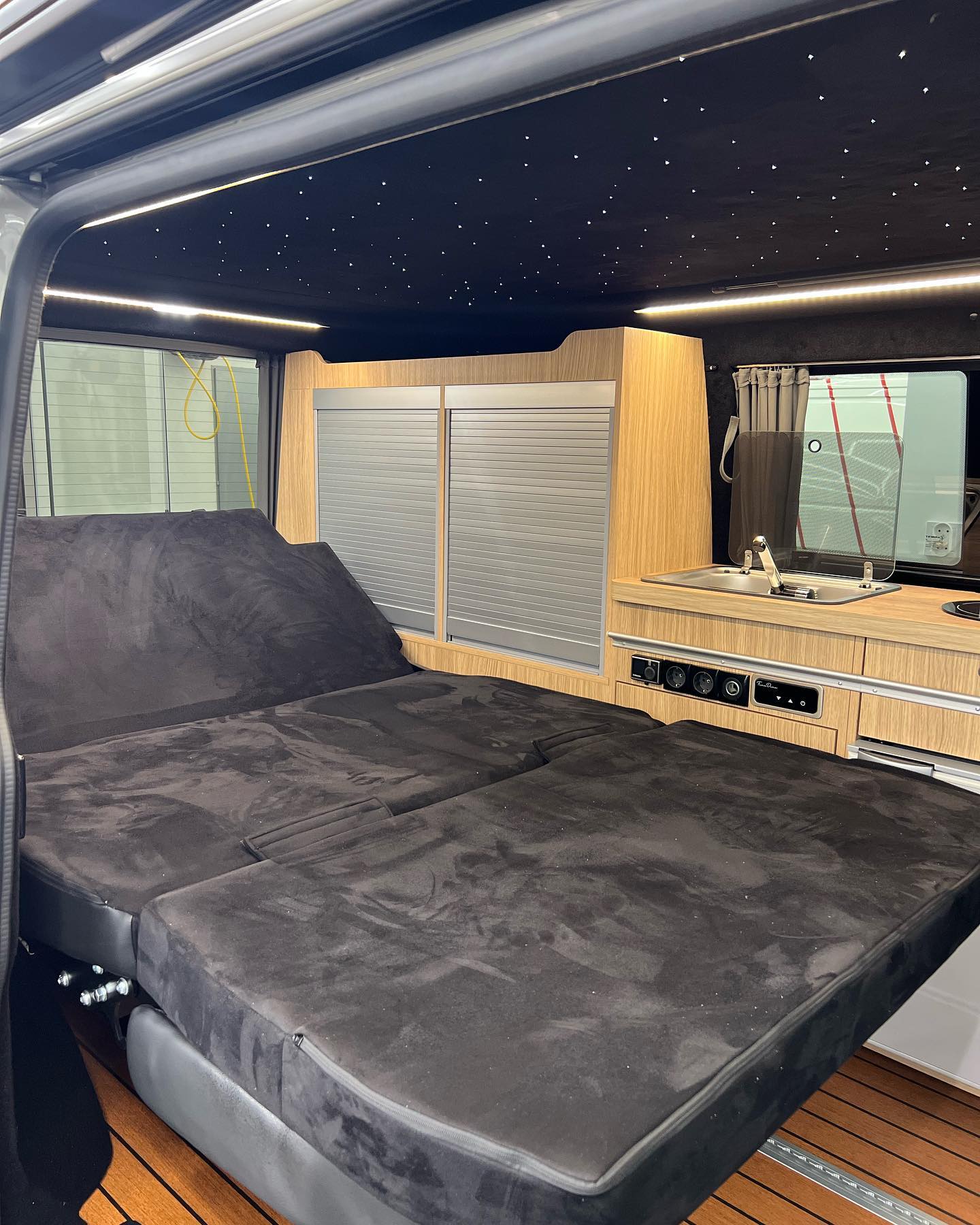 While the deadlines for the production of a complete motorhome are quite distant, the assembly of roofs is carried out on an ongoing basis, and the deadlines do not exceed 2-3 weeks. This is made possible by a separate assembly line where the roofs and accessories from the option list are assembled. The term is due to the fact that in most cases the roof needs to be painted, as it is white as standard.
Professional service and international aspirations
Camper4Mountain is not only a car manufacturer, but also a professional service. The company is an authorized partner of the Webasto brand, installs BearLock anti-theft protection and accessories / retrofitting for trailers and motorhomes.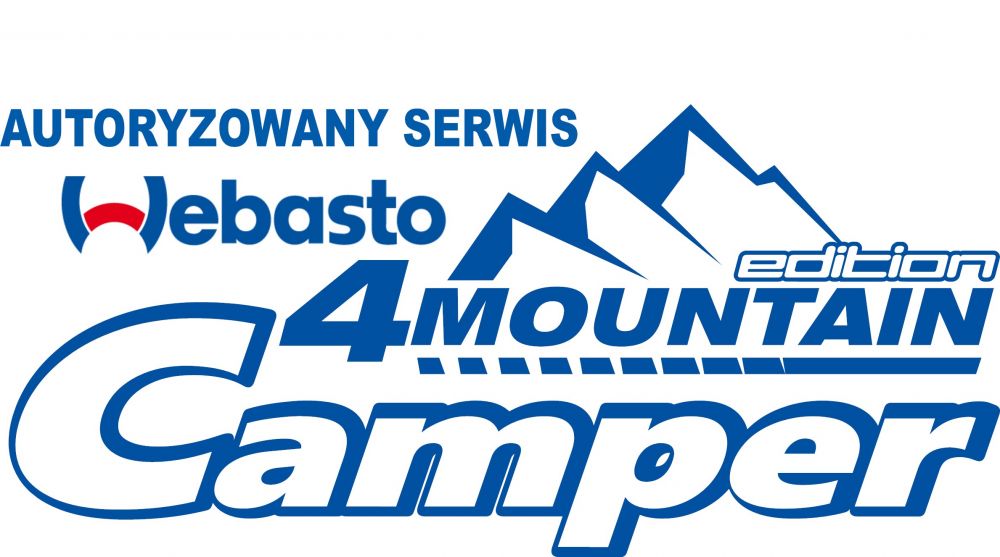 Regardless of whether we plan to invest in photovoltaic panels, a refrigerator, an awning or an air conditioner - here, as customers, we will certainly be professionally served. The quality of the cars leaving the factory is best evidenced by the fact that the company is doing well on the demanding markets of Western Europe.
For example, the manufacturer has a branch in Germany, and the group of satisfied users is constantly growing there. In addition to individual projects, the company sometimes implements contracts for 30 or more cars for large enterprises.
The company from Warmia has great potential and is the right address for demanding customers. The model of cooperation based on direct contact with the manufacturer brings a number of benefits for the customer - efficient communication and advice allow us to sew a unique tourist car that will also be perfect for everyday use. And all this while maintaining the DNA of the manufacture that takes care of every detail.

I feel best in the form of trade fairs and meetings with enthusiasts. Technical freak. In my life I have dismantled many motorhomes for the first time. Fan of large vehicles, mountain biking and traveling without weight and financial restrictions. At CampRest, I am responsible for all publications on automotive topics.
Enjoyed reading this article? Share it!