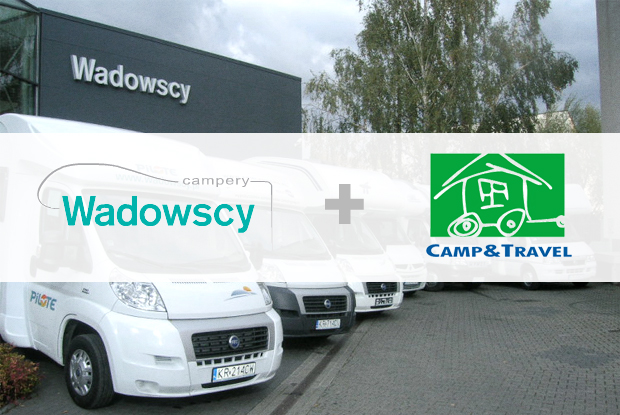 Clients of Camp & Travel from Warsaw and Wadowscy from Krakow can read a message on the websites of these companies about the merger of the two brands. What does this mean for customers?
"By combining proven solutions and processes developed in both companies, we unify standards in the caravanning industry and set new trends. Thanks to this, from today we can offer a wider range of services and products "- this is a fragment of the message. We checked at the source what it really means.
The information provided to Camprest.com by Paweł Wadowski , vice president of the company, shows that the Camp & Travel brand will probably function for another year. After that, the activity will be conducted only under the Wadowscy brand .
- We want to achieve a synergy effect, use the strengths of both companies to offer customers a new quality - says the vice president.
So far, Wadowscy has offered for sale, apart from cars of the new Pilote, Weinsberg and Knaus brands, also used cars, while Camp & Travel only offered new motorhomes of the Itineo, Burstner, Rapido and Itineo brands . Thanks to joining forces, both in Krakow and in Warsaw, it will be possible to use the same, combined offer. The rental car fleet is also to increase.
Currently, due to the reorganization being carried out, the branch in Warsaw is closed. However, it is expected to be restarted soon.
- Customers will not feel any negative changes, but they can count on a wider offer and even better service - convinces Paweł Wadowski.
Sometimes it is better to get lost than to ask for directions too much. Aldous Huxley
Enjoyed reading this article? Share it!