How to rent a motorhome in the USA?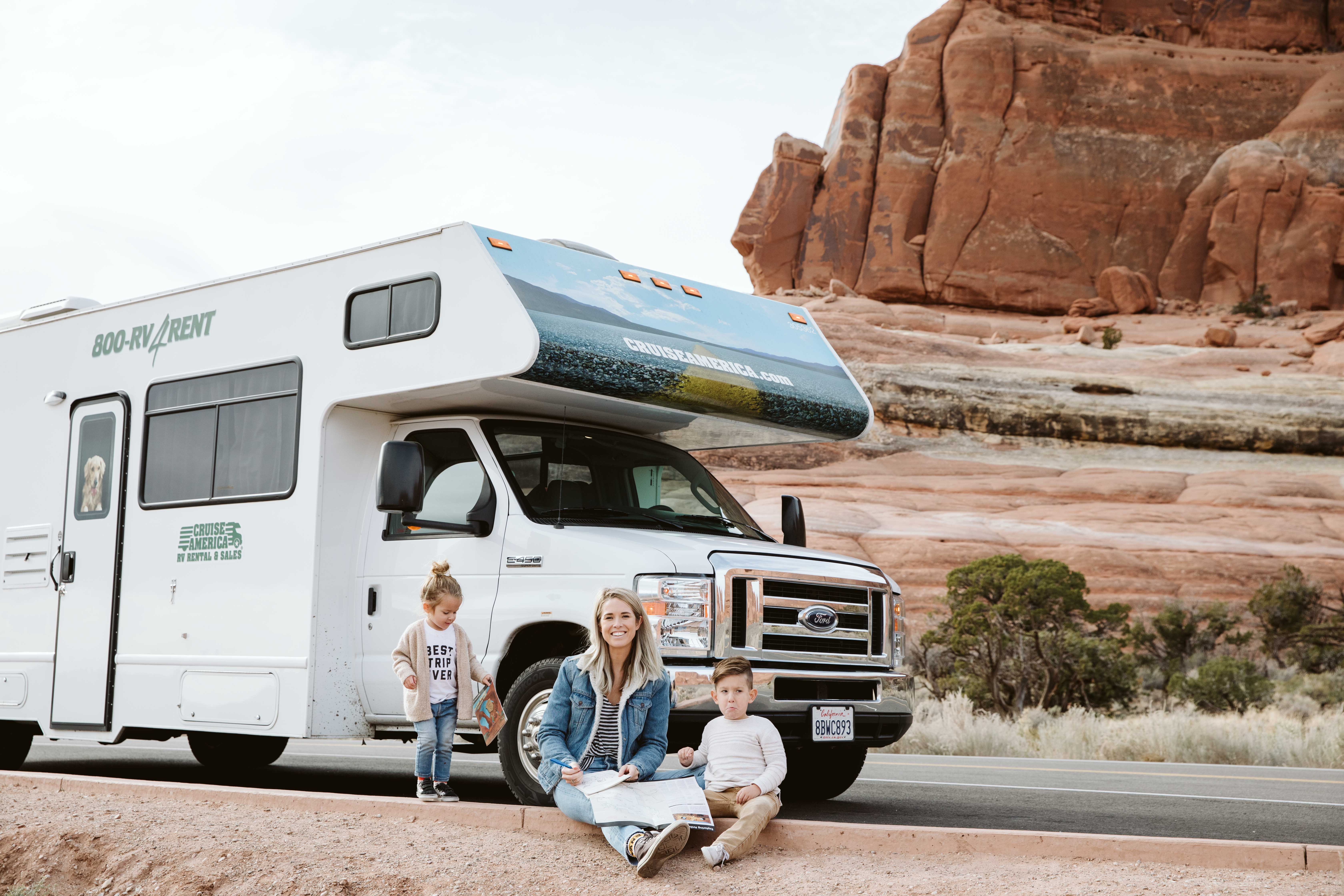 How much is it? When to book and how to go about planning a campervan vacation in the USA? You will find the answer to these and other questions in the article.
Campervan rental at Cruise America - the most important information
Cruise America and Cruise Canada do not recommend picking up your camper on the same day you arrive in the USA or Canada. They recommend spending the first night in a hotel.
The camper can be picked up between 1:00 p.m. and 3:00 p.m. and returned between 9:00 a.m. and 11:00 a.m.
There are very few points open on Sundays . Ask us in advance whether a given point is open before buying airline tickets.
The minimum rental period is 7 days .
Children must travel in car seats, but Cruise America does not have car seats for rent .
The campers do not have any equipment. You have to buy them additionally at Cruise America or buy them yourself, e.g. at Walmart
If you choose smaller campers from the Cruise America offer (C19 and C21), remember that they do not have garage hatches and we recommend packing into foldable bags rather than suitcases.
The earlier you book, the cheaper it is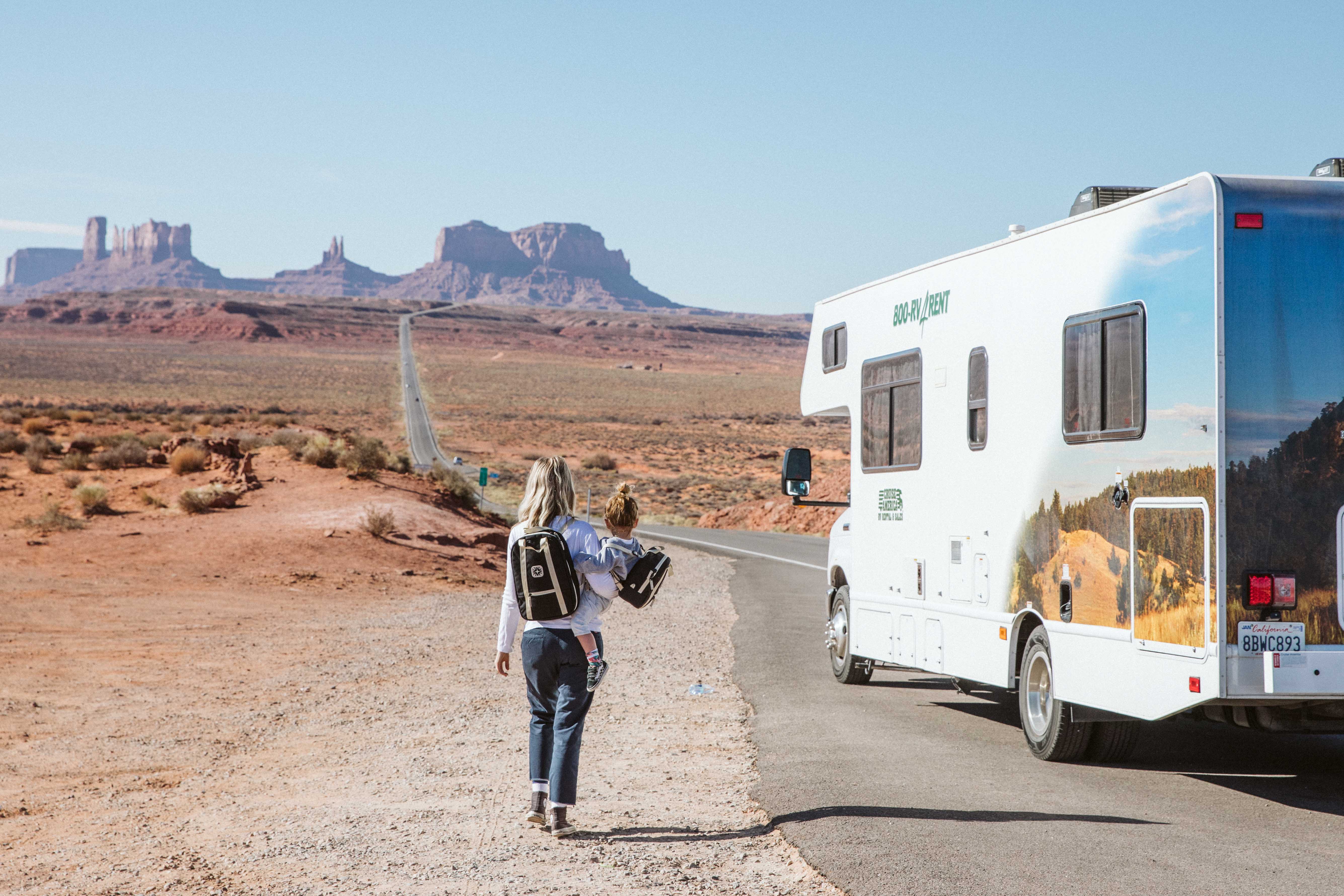 Why do I have to spend the first night in a hotel?
Cruise America and Cruise Canada do not recommend picking up your camper on the same day you arrive in the USA or Canada. If, despite everything, you decide to pick up the camper on the same day, and there are delays in your flight or at the airport, and therefore you do not show up to pick up the camper by 3 p.m., your reservation will be treated as a no-show and will be forfeited.
How much does it cost to rent a camper in the USA?

The rental price consists of two components. With us you book and pay for the camper and miles. On site you will only pay a $500 deposit and $9.95 environmental tax.
Campervan rental - the price per day can be $30 or even $540 per day. It all depends on the booking date, rental period and additional periodic discounts. Prices change every week and the current price list (price search engine) is available on our website: www.usakamperem.pl
Price for the declared number of miles - you must declare in advance how many miles you will travel and purchase the appropriate package. For example, a 500-mile package costs $180 and an Unlimited Mileage package costs approximately $1,050. If you travel more miles during your trip, when you return the camper you will be billed for the remaining miles according to the odometer.
What kind of driving license for a camper in the USA?
This is probably the most common question we get. To drive Cruise America and Cruise Canada campers, you only need a Polish category B driving license . This also applies to the largest C30 campers with a length of 9 m. You do not need to obtain an additional international driving license. This has been proven many times by our customers and ourselves.
The only requirement is that the driver be over 21 years old and have a valid driving license. Cruise America does not charge additional fees for drivers under 25 years of age. There are no surcharges for additional drivers. Simply put, all dogs who want to drive a camper must be present when picking up the camper and have a valid Polish category B driving license.
Information kit - renting a camper in the USA
When renting a camper from us at Cruise America and Cruise Canada, you can contact us in Polish . You can also call us. You can ask about all the details related to the rental, and the process itself is very easy and safe. We always advise our clients when and where renting is the cheapest, as well as which solutions will be best for them. We know the rental process from A to Z.
Together with Cruise America, we have also prepared a tourbook for you, which includes 16 ready-made routes around the USA and Canada . You can download them for free from our store: dziennikkamperem.pl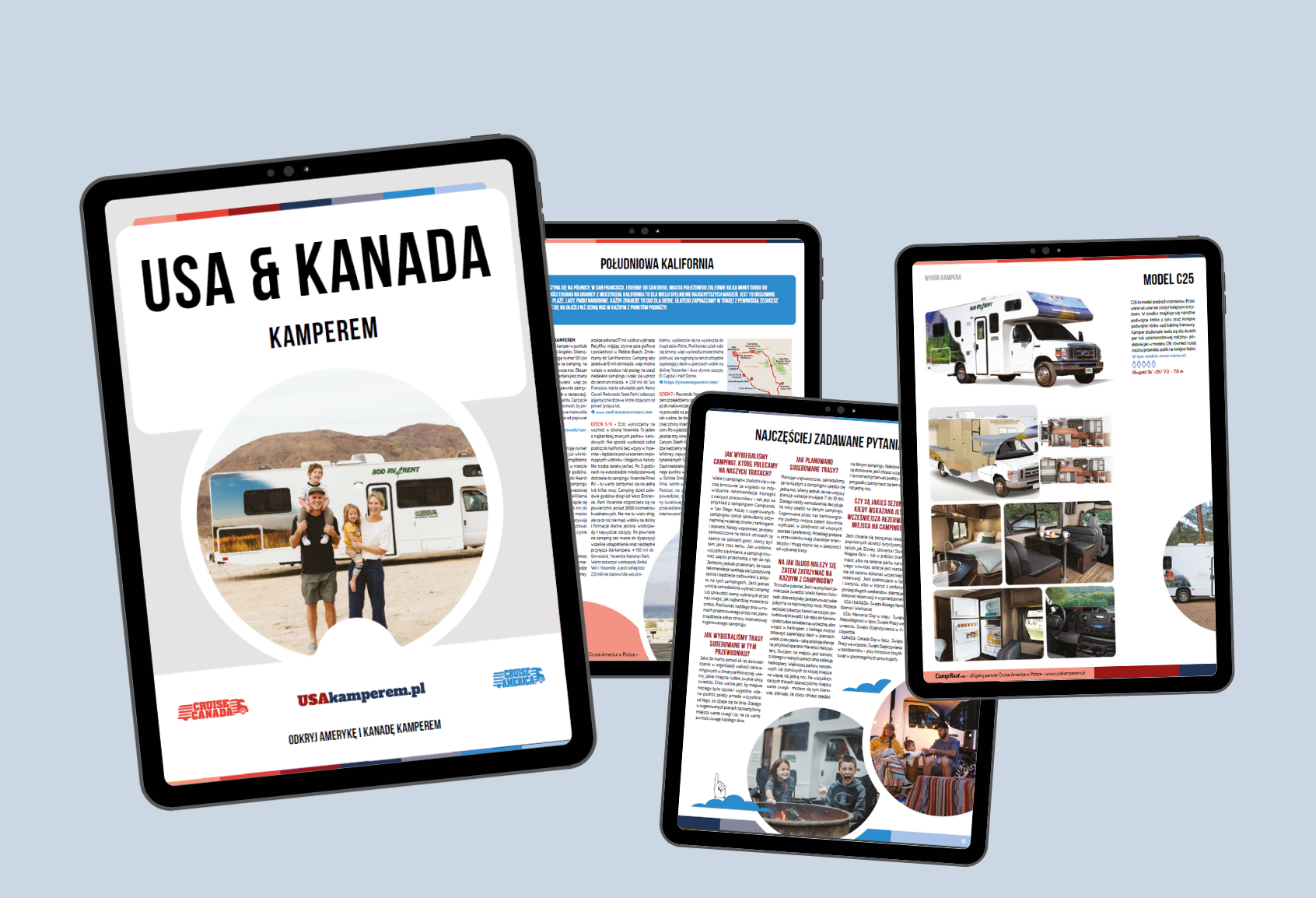 We also publish these routes in the form of articles. They are slightly different from those in the e-book, because they also include rental prices. We constantly update them so that the prices are always as valid as possible. See the article: USA by camper - the best routes
We also have other interesting articles from which you will learn even more
We have prepared a list of the most frequently asked questions about renting a camper in the USA from Cruise America. From the article you will learn, among others: how the price list for renting a camper in the USA works. What exactly is included in the price of the camper and what is not. How far in advance is it best to book a camper? You will learn more about camper insurance. Link to the article: Campervan rental at Cruise America - frequently asked questions
Types of RVs available at Cruise America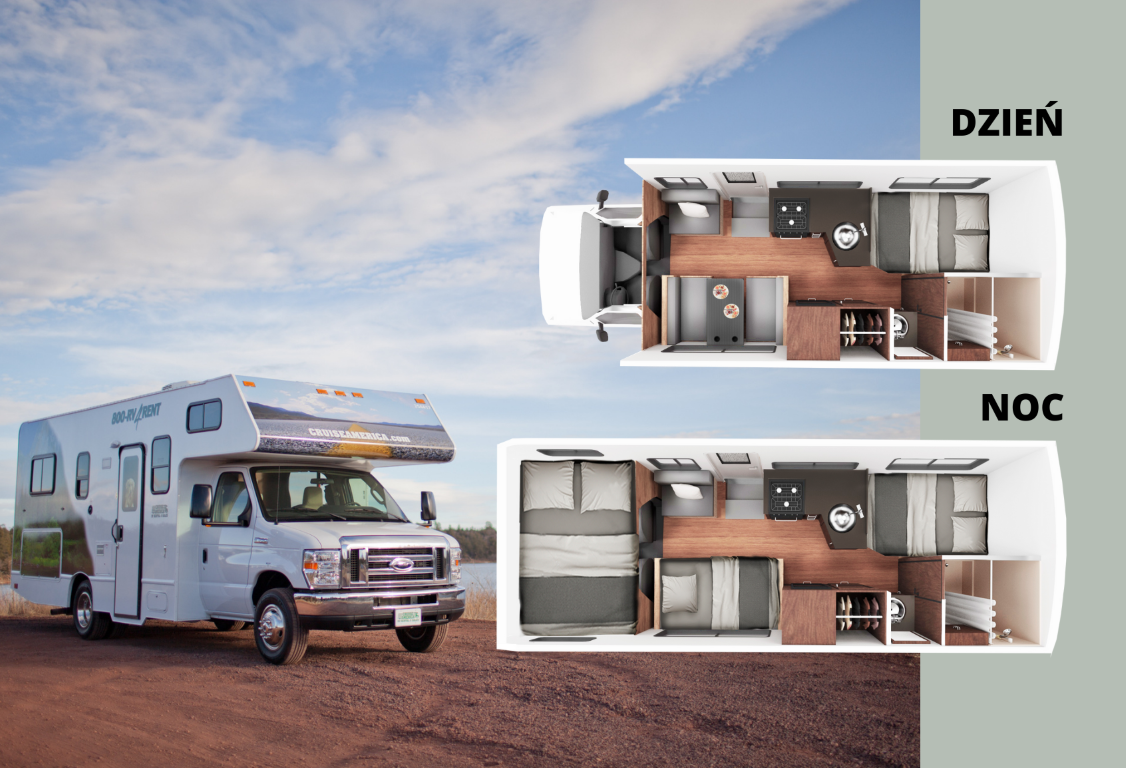 Wondering what campers in the USA look like at Cruise America? How are they equipped? How much does it cost to rent additional equipment? What is hidden under American campervan markings in the USA? Do the campers look exactly like in the photos? In the article Types and equipment of campers for rent in the USA and Canada, we answer all these questions
Cruise America and Cruise Canada points where you can pick up and return your camper
Cruise America and Cruise Canada are the largest RV rental companies in North America . They have points in over 100 places available to Americans, of which 45 locations are international, i.e. available to Europeans. 37 locations are in the US and 8 in Canada. 8 new points that have been added recently are marked in green on the map. The point in San Clemente (Orange County) seems very interesting. Why interesting? The most frequently chosen camper pick-up point is Los Angeles, it is also probably the largest point with over a hundred cars on its square, and yet this point often lacks campers on the most popular dates. The San Clemente point is just 66 miles from LAX. In addition to greater availability of campers, customers may also be interested in more attractive prices.
One-way booking with Cruise America
You can pick up the camper at one point and return it at another point . This is the so-called one-way booking. There are few of these options, they are very popular and disappear quickly. Therefore, we recommend booking one-way options well in advance - six months or even a year. This option is subject to an additional fee and depends on the distance between the points. This one-time fee ranges from $250 to $700 (excluding state tax).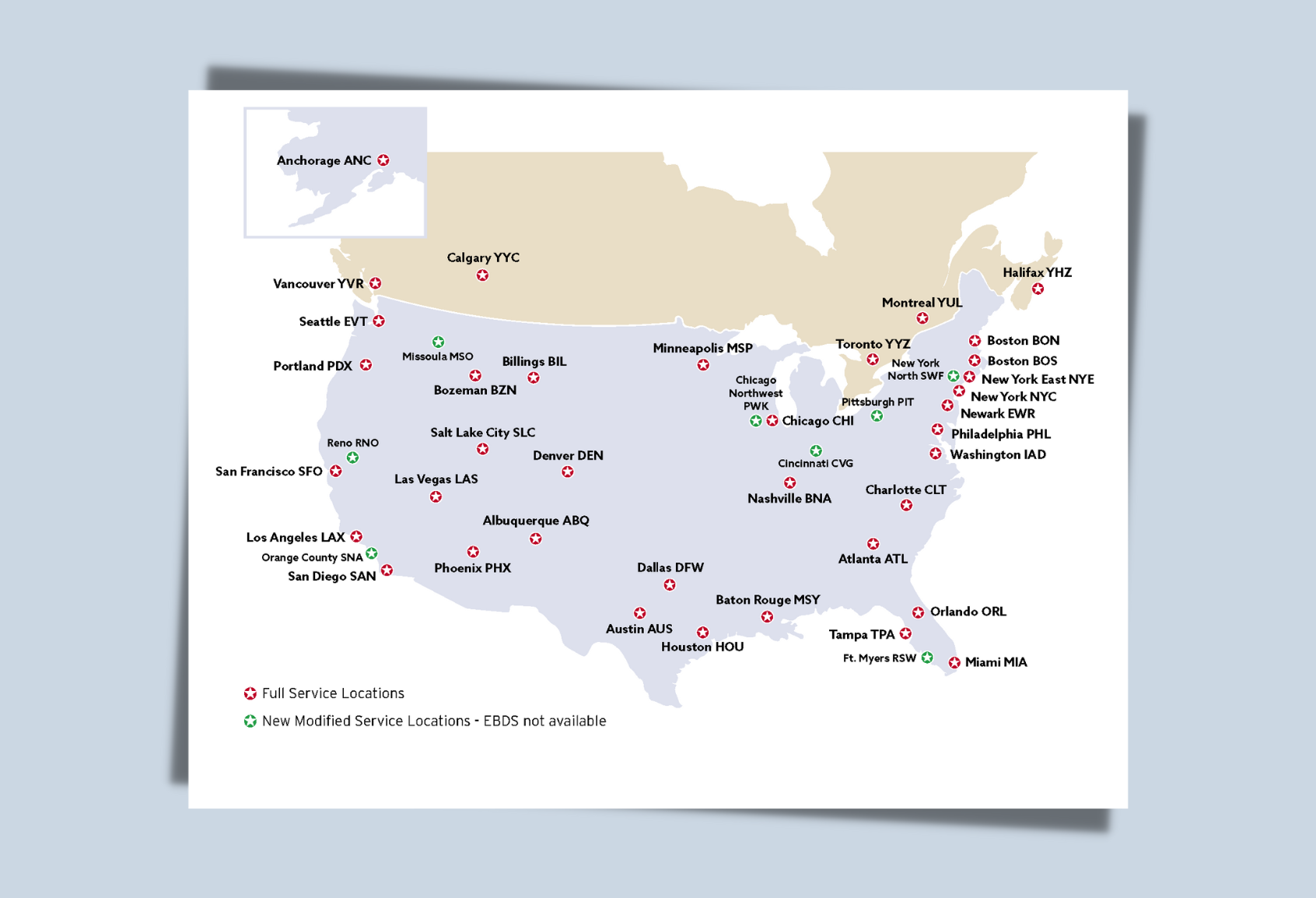 Behind the wheel of an American camper
Thanks to the quick training at the Cruise America rental company, you will become familiar with the rental model and learn how to connect electricity, fill up the water or clean the toilet at campsites. Cruise America has its own free app . It also includes a camper manual and help in case of questions. You can also plan your trip there.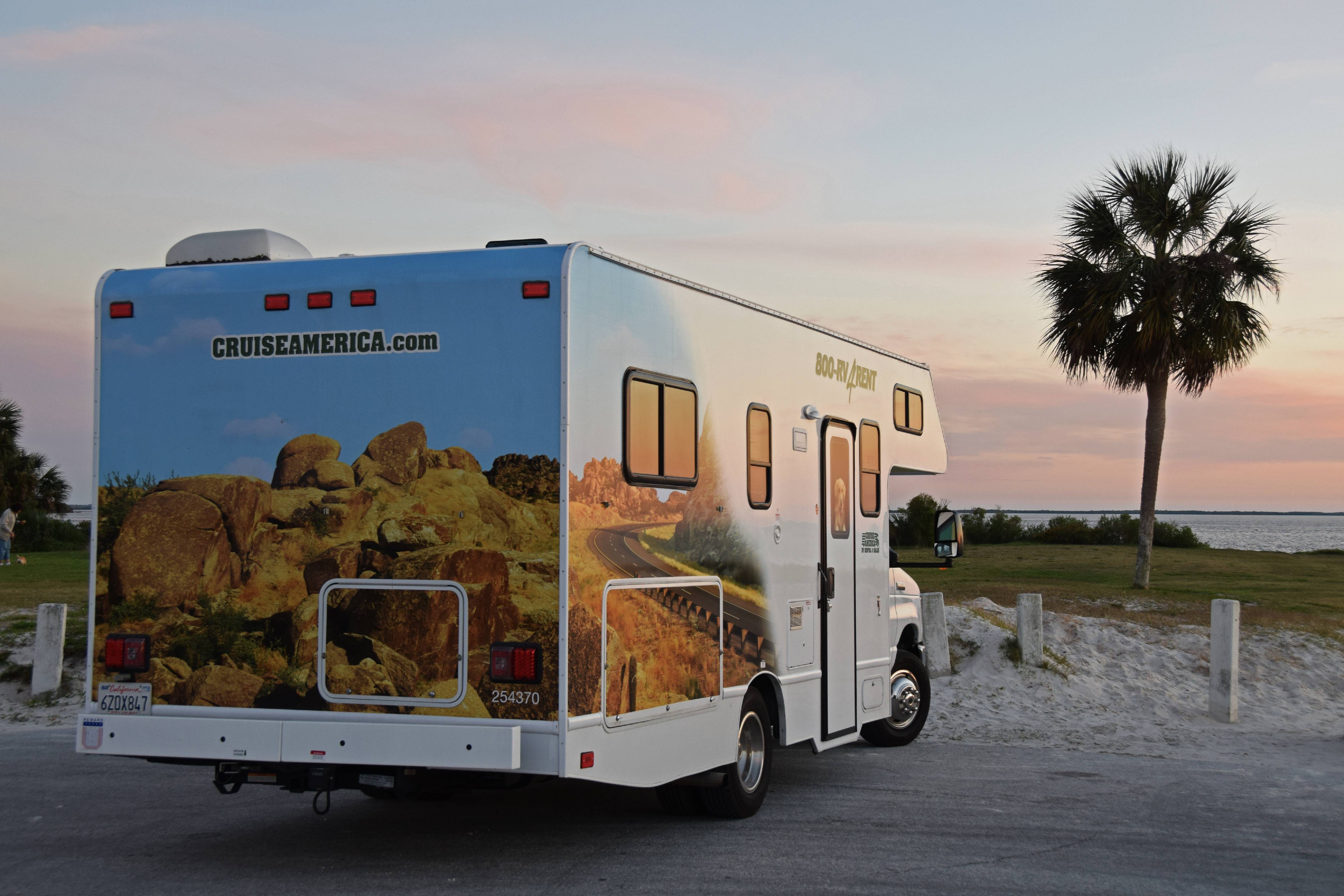 When booking a camper with us, you will also receive the so-called "Renter Assistance Guide" in PDF form, which explains how to operate every, even the smallest, element in the camper. We also recommend that you watch the video presentations of the campers on the channel beforehand. If you read these materials in advance, the pickup of the camper will be faster.
Are Cruise America campers insured?
Each camper is insured for USD 1 million . Your share of any damage is $2,500. You can eliminate this deductible by purchasing additional insurance for $19.95 per day (before state tax) and not have to worry about any damage.
Caravanning – exploring the world, not a race
Avid camper tour enthusiasts enjoy traveling and the feeling of independence. However, there are also people for whom caravanning involves covering distances between subsequent points and strictly following the plan. In such a rush, you can lose the essence of traveling, because most of the attractions you pass along the way and you don't have time to get to know them. It is best to look at this plan realistically and treat it as "approximately" , and not as a rigorous indicator of the number of kilometers traveled. Factors such as crowds on the streets and stops at gas stations must be taken into account.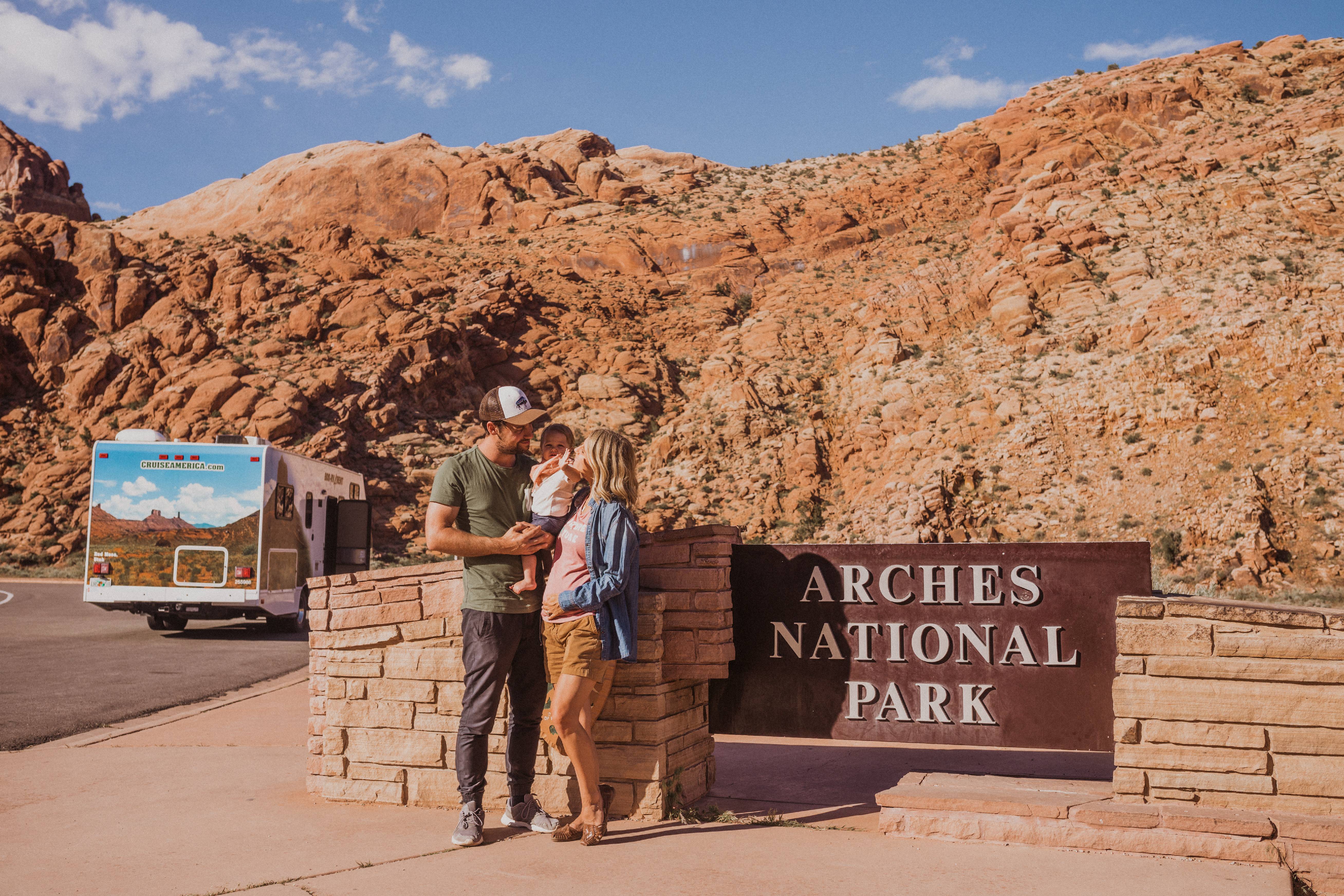 The most important thing is to remember that we travel for pleasure . A plan is a plan, but spontaneity is also important, so if we see something interesting along the way, it is worth stopping, even though it increases the time it takes to get there. Let's enjoy hiking, adventure and exploring new places. Not necessarily just the planned ones.
Cruise America recommends purchasing a 100-mile-per-day package, and that seems like a reasonable distance.
CampRest and Cruise America & Cruise Canada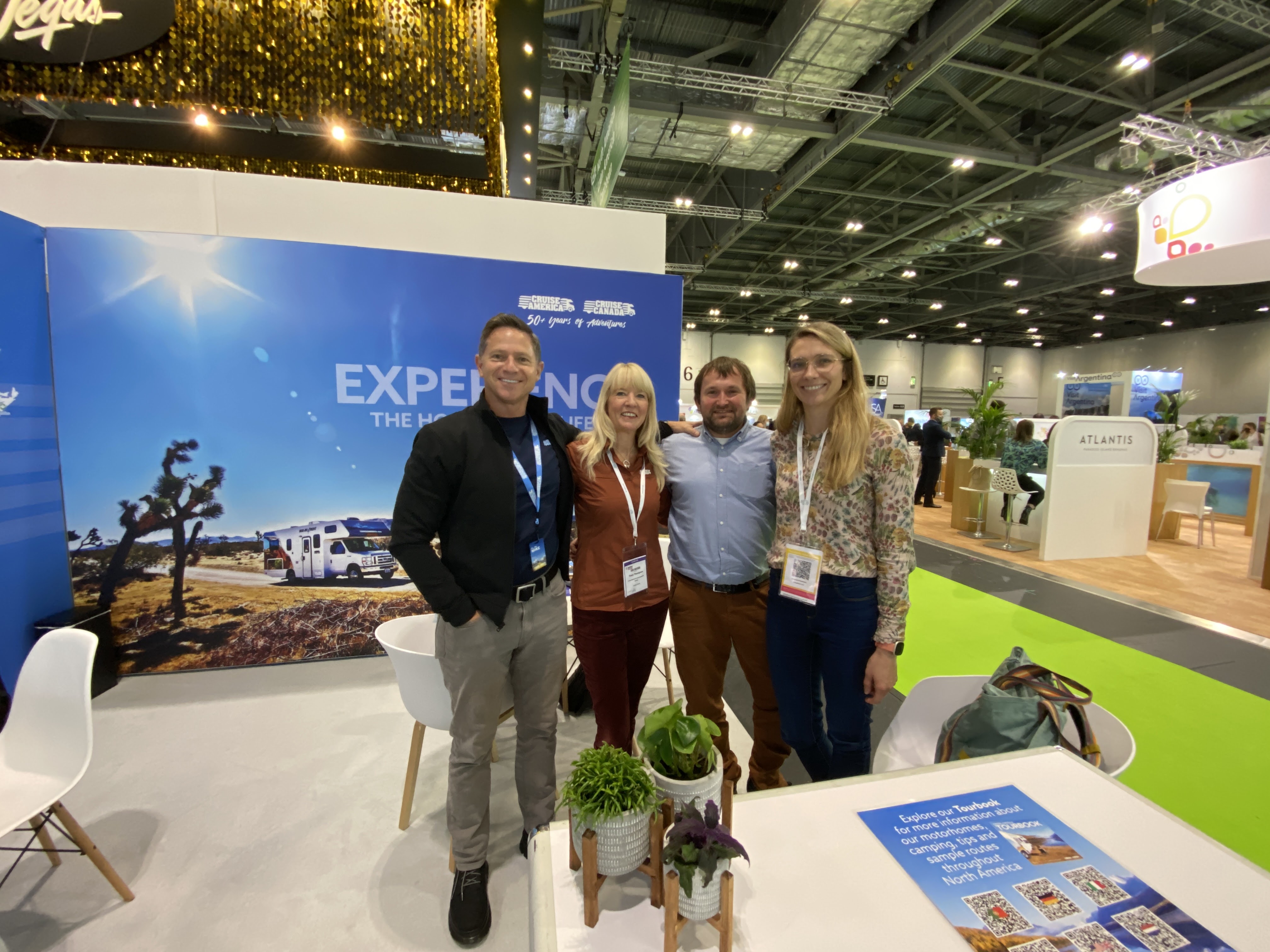 Since 2020, we have been the official partner of Cruise America and Cruise Canada in Poland. You can check the rental prices for all locations and dates for 1.5 years in advance on our website: www.usakamperem.pl . We would like to point out that we guarantee lower prices than when booking directly with the Cruise America rental company.
gallery
This article was prepared in cooperation with USA Kamperem
We are the only official representative of Cruise America and Cruise Canada in Poland. From 2020, you can easily and safely book a motorhome in the USA or Canada. We know when and where it is best to rent a motorhome. We will answer all your questions and doubts by e-mail or telephone.
Enjoyed reading this article? Share it!