Is it worth buying a Wavecamper? - I answer on the basis of 2 years of use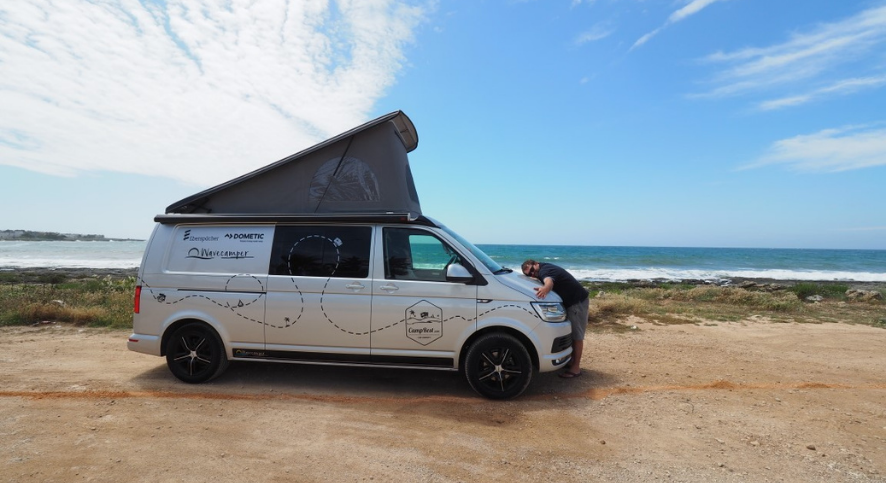 In general, I try not to get attached to material things, but in the case of my motorhome built by the Wavecamper company, it was completely different. I fell in love with this car from the first kilometers and this love continues to this day, although it is no longer in our family.
I drove this camper for a total of 2 years and 2 months and made a total of 50,000 km with it.
For those who do not know what car it is - I have described it in detail in this article: Wavecamper - CampRest Test .
For those who do not like to read, I have also prepared a video presenting this car:
Summary of the 2-year Wavecamper test
In the following article I will try to answer the most frequently asked questions from people who have been thinking about choosing a new CamperVan.
Why Wavecamper? After all, California is iconic, better and more recognizable.
I also asked myself the same question before ordering the Wavecamper. The argument for California was that it would be much easier to sell and the decline in value would be smaller, I told myself that the quality is definitely better if the car is built by robots, not people ...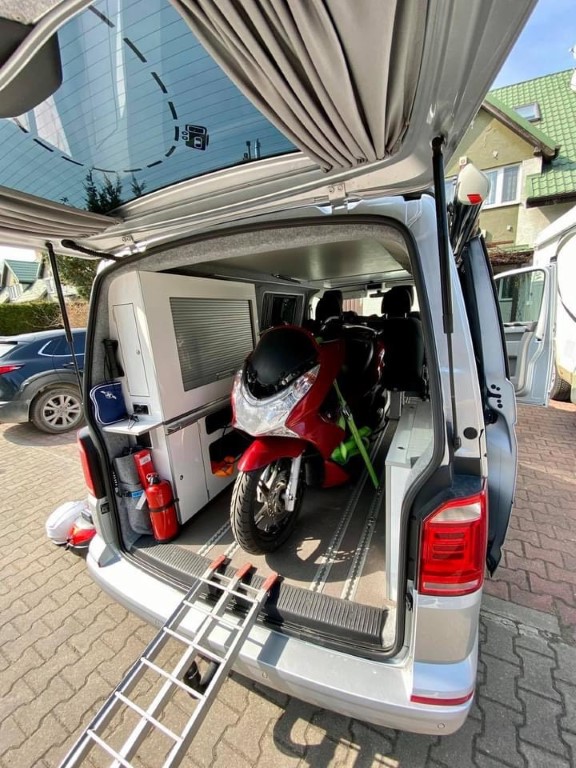 The main deciding factor was primarily the functionality of the Wavecamper, which California is not even close to. Single seats in the rear with any configuration options and the quick disassembly of the seats and the bed convinced me to the Wavecamper. I knew the quality only from seeing this car at the fair because I did not even have the opportunity to test it or even test it before ordering it, but I was not disappointed at all. After 2 years of use, I did not have to change my mind when it comes to a well-made development by a company from Poznań.
At one point in Poland it was loud about the wave of the theft of VW California, but I was calm about Wavea all the time because it is still a car so unique that for thieves it is not such a tasty morsel, which they can easily sell further by camouflaging it in the crowd of others, or take it apart.
As for the decline in value, there is currently such a boom in motorhomes that there is almost no decline in value when it comes to special motorhomes, so it's hard for me to say whether the Wave is losing value faster or slower compared to California.
How did you fit into such a small motorhome?
We traveled as a family of 4, but usually we traveled with our teardrop trailer, which served as a luggage compartment because we always have over-condition things and sometimes it is hard for us to even pack everything into "full-fledged, large camper vans".
Also, the trailer saved our lives when it comes to luggage space, but for shorter trips we went without a trailer and we were able to easily pack with 3 bikes, 2-seater bicycle trailer , barbecue, chairs with a table, food and clothes.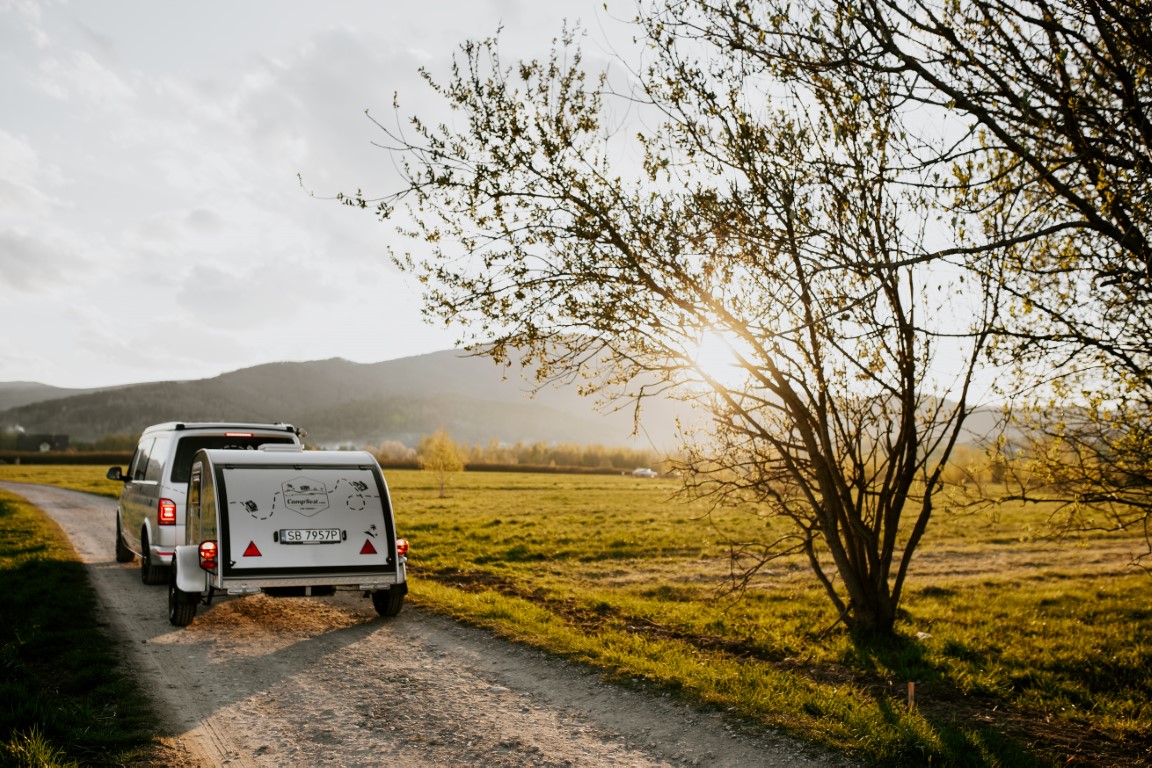 Have you had any crashes related to the base car?
Reading various forums and groups, you can get the impression that the VW T6 will crash after 10,000 km or the engine will be overhauled. I did almost 50,000 km with this car and nothing happened. Suspension, drivetrain, gearbox, engine ... everything was great, but I took care of the car and serviced everything on a regular basis, so maybe the rule "how you care, you have" is important here.
The person who bought this car from me, however, reported to me that he noticed a small leak under the engine which was caused by a leakage on the shaft but it was repaired under the extended warranty that I bought when I bought the car.
Can the Wavecamperem travel in winter?
In 4 people it is a real challenge, but in 2 people I do not see a problem. I slept in it myself at -18 and felt no discomfort. Certainly, it is impossible to sleep on the roof in such frosts, unless you have sleeping bags for climbers :)
As for the Eberspaecher D2 heating, it is very efficient IF IT IS TURNED ON.
And the biggest problem was with the inclusion. It was mainly due to the fact that I ordered the Easy Start Web control, i.e. the one controlled by the phone , and it did not work completely. Very often there were messages that there was no Easy Start Web connection to the server - I replaced the controller 2 times, but unfortunately the error appeared most often when I was most concerned with heating ...
How is a sleeper roof used?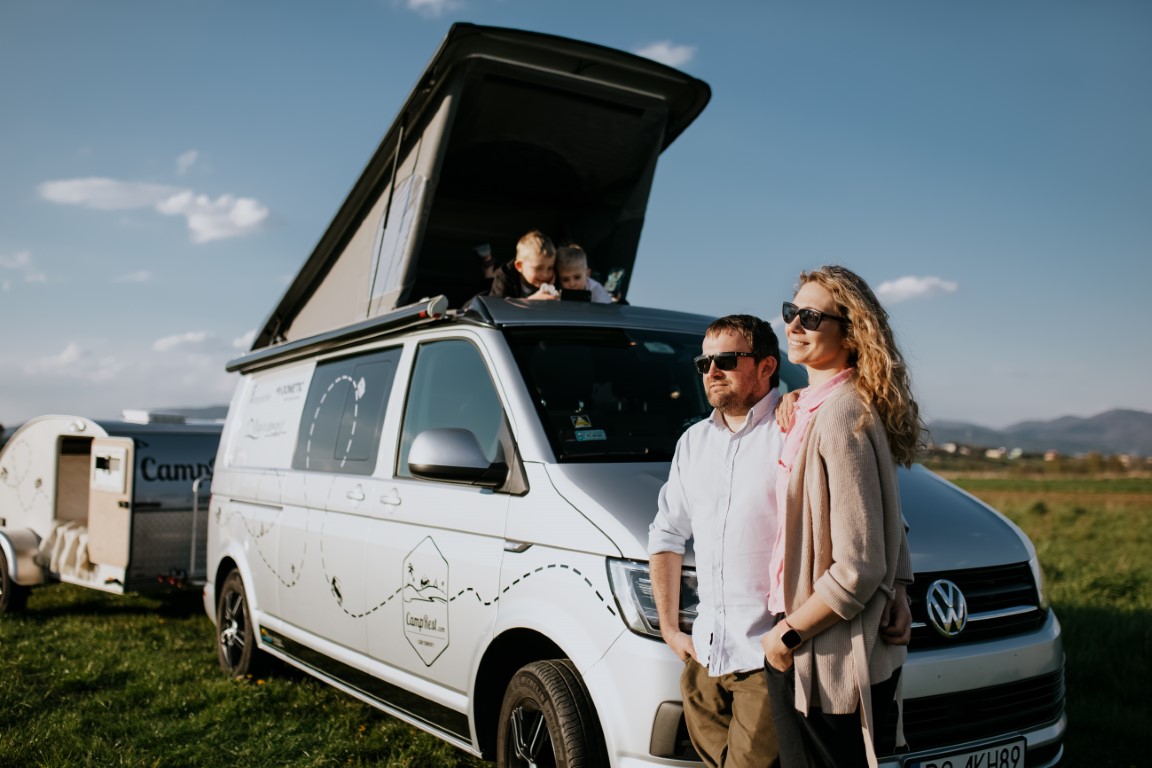 Folding out the sleeping roof is very easy and takes a few seconds. You sleep great because there is a nice breeze and even on hot evenings it was very good. However, when the temperature drops to about 10 degrees, you need a warmer sleeping bag.
We additionally led the pipe from the heating to the top, which effectively solved the temperature problem.
The original mattress is a bit thin but after adding the self-inflating mat it was very comfortable.
How do you define the quality of buildings because of a longer period of use?
I can't say a bad word here. Literally all elements of the development work the same after the mileage of 50,000 km as when picking up the motorhome. The buildings do not creak and nothing needed to be corrected.
Were there any faults, breakdowns of the base car and body components?
As for the base vehicle - I had no faults but the new owner reported me a small fault that I described above.
As for the installation, the only things that needed to be replaced were the flexible solar system from Car-Best and the parking battery, the manufacturers of which took into account the factory complaint caused by production errors.
What would you improve on your next Wavecampera?
I would order chassis versions with a 200HP engine - but sometimes you could feel the weight of the bodywork. The rear suspension should be reinforced so that the vehicle does not sit down so much when fully loaded. However, I would choose a higher DMC, i.e. 3200 kg, because with 4 people and a large amount of equipment, I was very often at the limit of the load capacity.
As for the body itself, all the comments I had were the Wavecamper company used them in new models.
Would you order the same car again?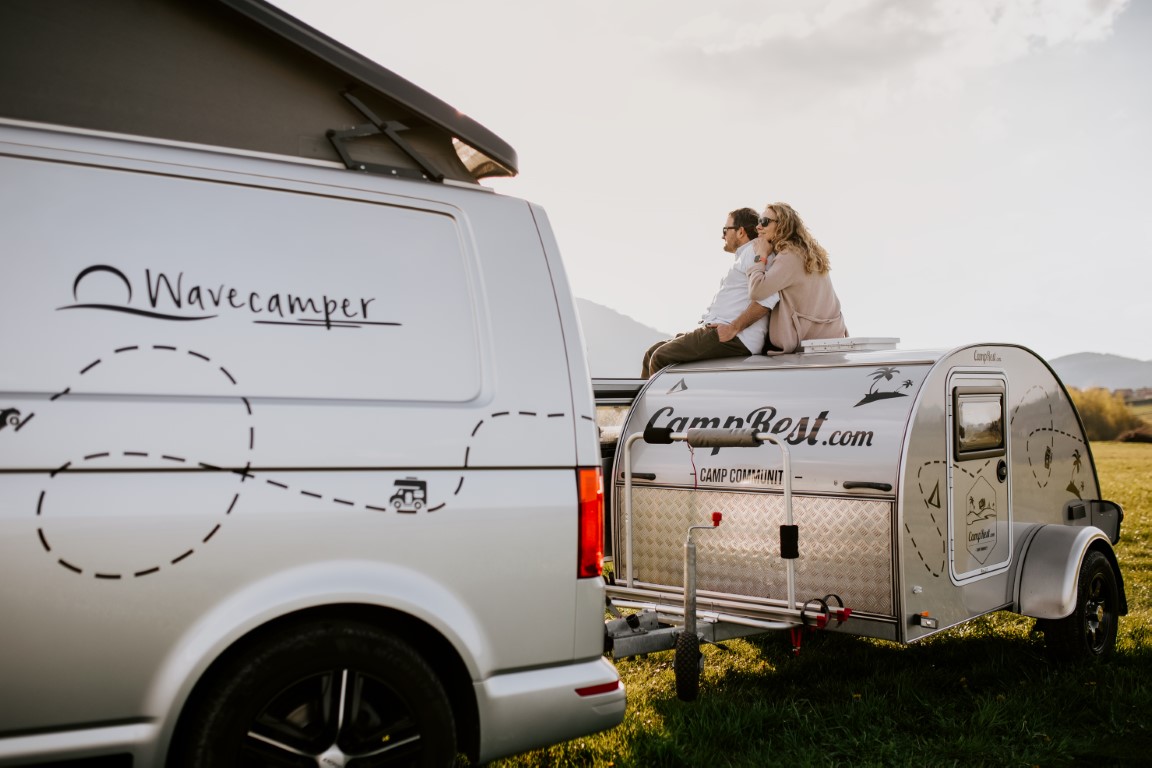 Yes, yes and yes again!
I sold this car only because of starting cooperation with CarGO! during which I will test their motorhomes for an extended period and the Wavecamper would stand unused in the parking lot.
I have already ordered another Volkswagen T6.1, but it will be a passenger-goods version that I will need outside of camping trips.
We have created the CampRest portal for people who value freedom and travel on their own.
Enjoyed reading this article? Share it!