BusKamper at the Motor Show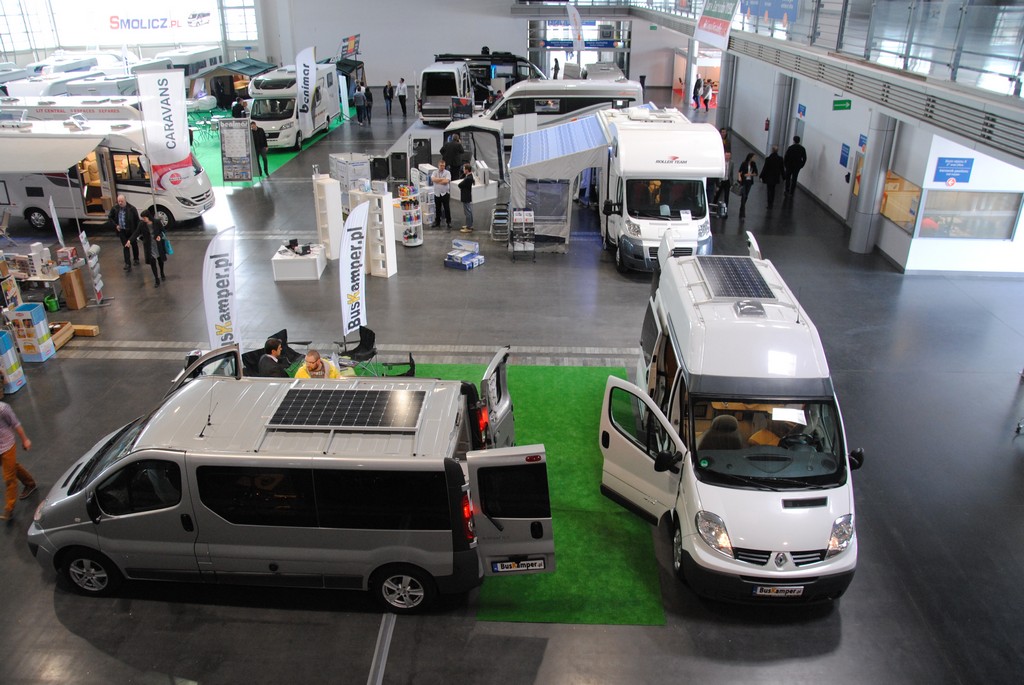 The caravanning season is slowly beginning, all preparations for holiday escapades are gaining momentum. Many people struggle with a serious dilemma: what type of motorhome will be perfect for them, which type of motorhome to choose in order not to overpay or buy too little equipment. In order not to make a costly mistake, it is better to think in advance what exactly we need. Only when we know our expectations exactly, we can choose the manufacturer, model and its configuration.
The extensive motorhomes guarantee their users convenience, comfort and extensive accessories . Unfortunately - for many enthusiasts, they have one major disadvantage: their huge dimensions make it very difficult to maneuver in a crowded city, on a camping field, and even make it impossible to use many parking lots. Interestingly, the situation is not saved even by vehicles built on the basis of delivery trucks with tin bodies - they are also much too tall .
The golden mean for many caravanners at the Motor Show in Poznań was presented by . The small manufacturer meets the expectations of a large group of customers who need a compact, functional and mobile motorhome. According to the company, the triplets best suited for this task: Renault Traffic, Opel Vivaro and Nissan Primastar (of course, if the customer requests a different vehicle, the company will not do any problems). As with other manufacturers - we can rebuild our used bus - or order a ready-made vehicle .
prefers Renault Traffica and the company for several very practical reasons. The most important argument is the dimensions of the vehicle - its height does not exceed two meters, thanks to which we can drive it into every car wash or underground car park in the city center. In addition, the two-liter diesel engine turns out to be an extremely sufficient source of power, burning only 7-8 liters of diesel per 100 km, which must be considered a very good result.
Inside the standard structure, there is a rectangular table placed between the sofa (equipped with seat belts and headrests) and the front seats rotating inwards . Right next to it, we have a compact kitchenette with a gas stove and sink , there is also a refrigerator . The manufacturer has developed each free space with useful cabinets, lockers and shelves . The sleeping place is provided on two levels (in one of the interior configurations). One double bed is created after unfolding the sofa, and the other is placed on a platform under the ceiling .
vehicles do not offer us the luxurious living conditions that we find in much larger, fully integrated motorhomes. On the other hand, at a very reasonable price, we get sufficient equipment for a holiday trip.
I follow the latest trends in the automotive industry, not only in caravanning
Enjoyed reading this article? Share it!