Discover Sicily on a motorhome across the sunny island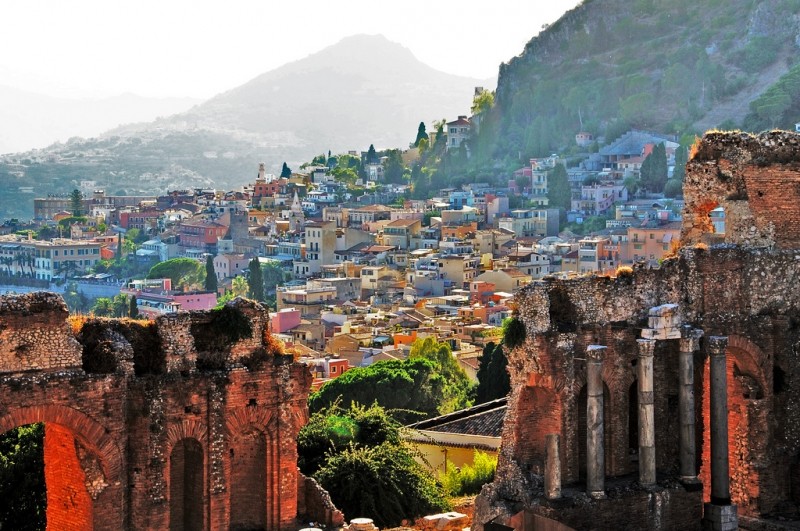 Sicily, called the pearl of the Mediterranean, is one of the most charming and unusual places for a dream vacation. Traveling around it and its nearby islands with a motorhome, you have a chance to see its true face, sometimes even unspoiled by civilization, which delights and leaves amazing memories in your mind.
Faces of Sicily
Sicily grew straight from the sea as a result of a volcanic eruption. Thanks to this, the terrain is extremely interesting here, and its individual parts differ radically from each other. In the north, high mountains majestically look at the azure sea, while in the south, vast beaches stretch for kilometers, blurred by the cleanest water in the entire Mediterranean. The eastern part of Sicily is called Greek because of the numerous ancient ruins, while the western part, while the Arabic one, delights with its cultural mix and the incessant hustle and bustle here. Therefore, when starting your motorhome trip around this amazing island, it is worth dividing it into several stages. Be prepared that by changing your location you will feel like you have just entered a different country.
Amazing views, crowded streets and you
The rocky coast in the northern part of the island conceals atmospheric coves and intimate beaches, which are perfect for diving. A walk along the seashore is not easy, but it is certainly full of surprising discoveries of deserted paradise beaches, like from tropical travel brochures. While driving along the coast, you can't help but stop in Palermo, which, in addition to crowded streets, has olive plantations on the hills and stretches for miles, and a quaint market where singing vendors offer fresh seafood, juicy fruit and other traditional Italian delicacies. The purchases made here will certainly be useful for an evening barbecue next to a camper parked on the hill. Dinner with fresh octopus or prawns while the scorching sun is setting over the horizon must be successful. Being in the north, the Nebrodi National Park is a must-see. You have to prepare here for winding paths and narrow roads, which, however, will reward you with amazing views, untouched nature and small villages where the tradition of Sicily has been cultivated since forever. From here, you can only go to one place: Mount Etna. This dormant, active volcano can be visited with a guide. Numerous small side craters and secret caves create a truly lunar landscape, and its unbridled nature, which requires it to throw out steam or lava over and over again, can be quite scary.
A well-deserved rest on a golden beach
After an extraordinary experience in the north, you can head towards the west coast, where numerous small towns await you, where you will not only feel the real atmosphere of bustling Sicily, but also taste the best it has. Stop on the way at small restaurants that will treat you to traditional flavors of caponata and cuccii. To cool down from the hot sun, do not forget to taste ice cream - after all, you are in Italy, which is famous for this delicacy. In the evening, sit by your vehicle and drink a delicious wine. In the taste of Nero D'Avola, Marsala or Etna you will once again feel the hot sun of the island, which also pampers the grapes. Helios Camping, situated on the beach in the small town of Triscina di Selinunte, will be the perfect campsite for a break in Sicily. Here you will finish your trip lying on the golden sand over the azure rustling nice sea, and numerous amenities such as wi-fi or the possibility of renting a kayak will make the time spent here extremely fruitful and pleasant.
We have created the CampRest portal for people who value freedom and travel on their own.
Enjoyed reading this article? Share it!