Family vacation at Camping Amarin
What Croatia has to offer to tourists cannot be mentioned in even the thickest guidebook. There is no exaggeration in this statement. The majestic mountains of the Dinara range, pebble Adriatic beaches, national parks, wild nature and beautiful monuments are just a fraction of the attractions waiting for visitors to this relatively small country on the border of Central and Southern Europe.
The region that holidaymakers especially like is Istria with the postcard town of Rovinj. Here is a nice family campsite belonging to the Maistra camp network - Camping Amarin.
Camping overlooking the sea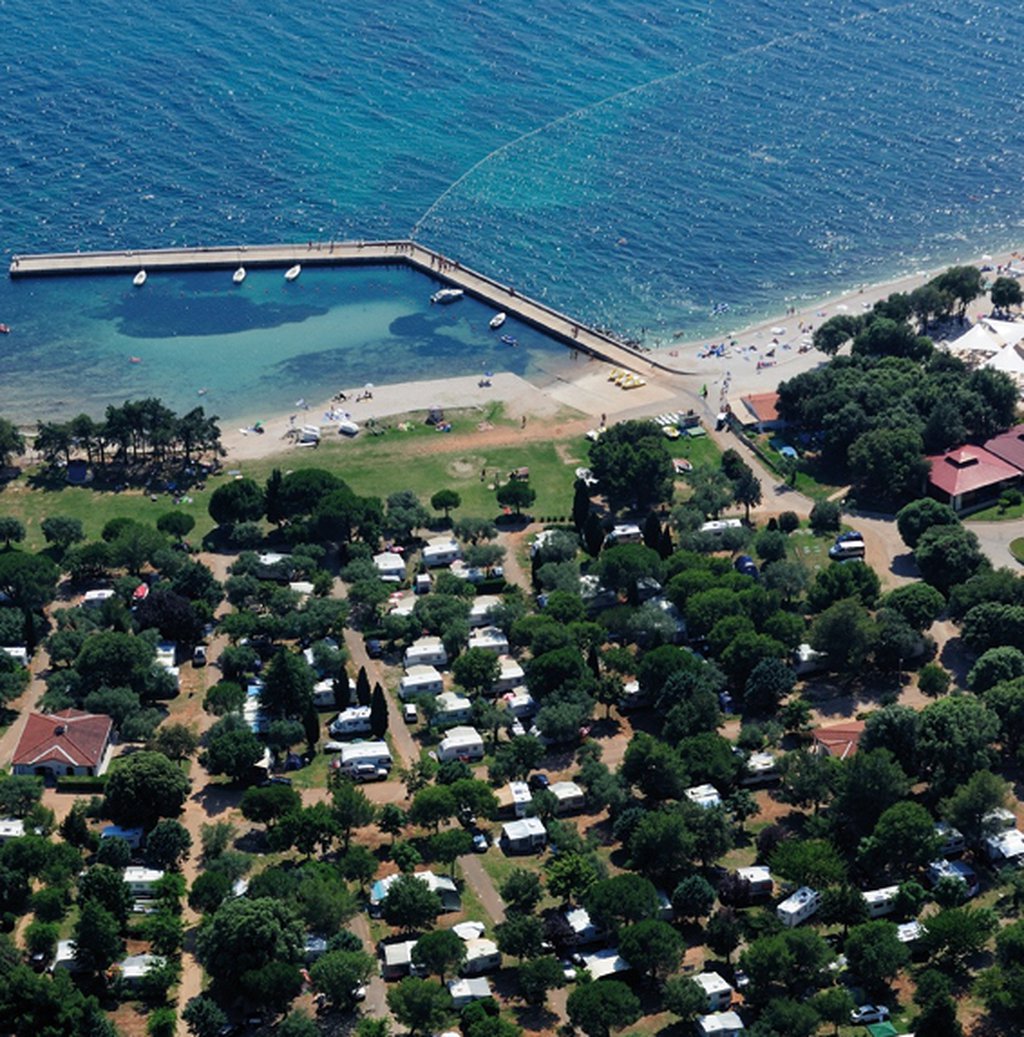 The campsite is open from April to October. Its land is divided into three main areas: seafront lots, sea view lots and standard lots. On 9 hectares, there are almost 800 specially prepared stands, where we can rent a trailer, set up a tent or park our own motorhome. Each station has access to an electrical connection and running water. Wireless internet is available only on caravan rental plots and in public areas within the resort.
Camping Amarin has thirteen points with bathrooms (including toilets for the disabled), a toilet, laundries and drying rooms. As it is a dog-friendly camping, there are also special places where we can wash our pet. The fee for a pet's stay is from 4 to 7 euro, depending on the season. For tourists wishing to stay longer, the resort offers a discount of 10% per person for each day of stay over 30 days.
In 2022, glamping tents joined the wide range of accommodation. There are 20 brand new luxury tents waiting for holidaymakers. If you would like to relax surrounded by greenery, but without sacrificing comfort, then it's a bull's eye! Spacious tents can accommodate 4 people. They have 2 bedrooms, a bathroom with a shower cabin and a toilet, as well as a table with seats, satellite TV. The kitchen has everything you need to cook hot meals. Guests love the covered terrace where you can relax after a long and eventful day.
Camping for the whole family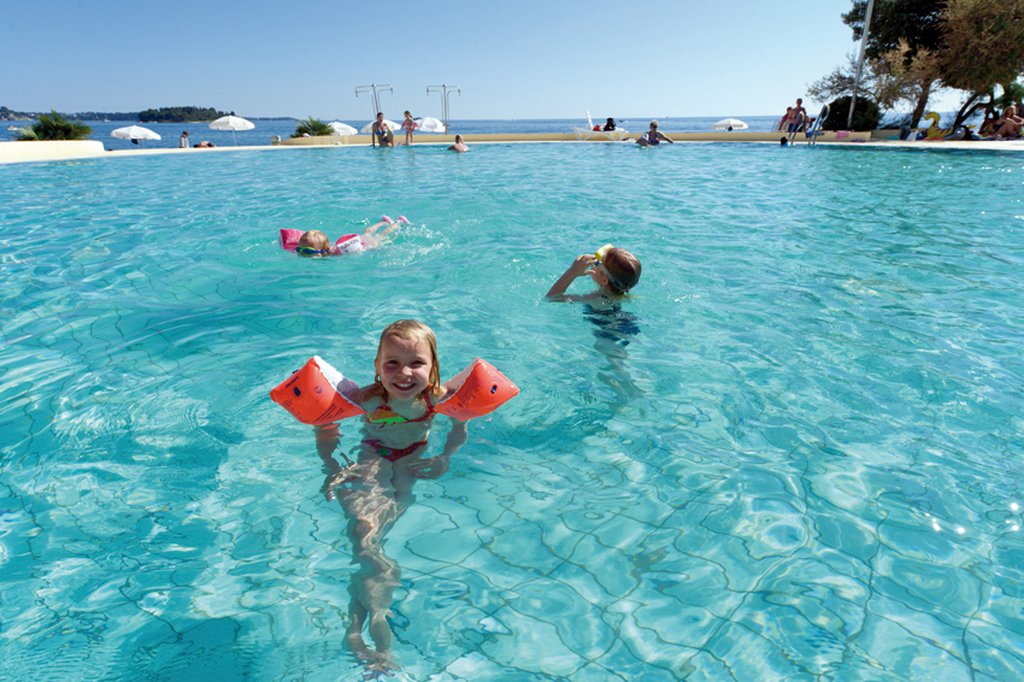 Amarin meets the needs of all customers, with particular emphasis on families, which makes it an ideal campground for holidays with children in Croatia . He has prepared cozy 4-person trailers for holidaymakers (for two adults and a maximum of two children under 12). Guests who choose this accommodation option can count on a 10% discount on meals in the Kandela pizzeria and the Lumina restaurant, they also have access to Wi-Fi wireless internet. A dog can also live in such a trailer (free of charge).
During their stay at the campground, children will not be bored even for a moment. Young guests have at their disposal numerous playgrounds, where there are, among others, darts and springboards. They can soak at will in the swimming pools, and also take part in special programs conducted under the watchful eye of qualified animators. Thanks to the wide range of entertainment for children, Amarin is a perfect camping for children .
On the other hand, adults apart from relaxation (masseur, hairdresser) can devote themselves to active recreation. A wide range of recreational facilities allows sports fans to play, among others football, beach volleyball, basketball and tennis. Those for whom vacation is associated with water will also be pleased. Amarin offers a whole range of water sports, from swimming to water skiing and windsurfing (course option). You can also rent a kayak or a boat and relax on the water.
Rest on the Adriatic
In the campground you will find everything that is needed for the happiness of a person spending a holiday by the sea. Active vacation enthusiasts will find themselves in the wide offer of water and land sports, water-loving vacationers will relax on the beach, in the sea or in the swimming pool, while hiking enthusiasts will enjoy the most beautiful view of Rovinj in the area. Amarin organizes day trips to the most famous places in Croatia. In addition, it provides the possibility of renting a car and exploring the region on your own.
You can get to picturesque Rovinj by one of the regular buses or by water taxi. It is worth visiting this city during your stay and showing children the many attractions of the Croatian Saint-Tropez.
A writer by profession, a passion of a cat. One day he will see what is behind the Urals - good to Vladivostok. So far, when he can, he enjoys the sun of the countries of southern Europe. And it's also fun;)
Enjoyed reading this article? Share it!