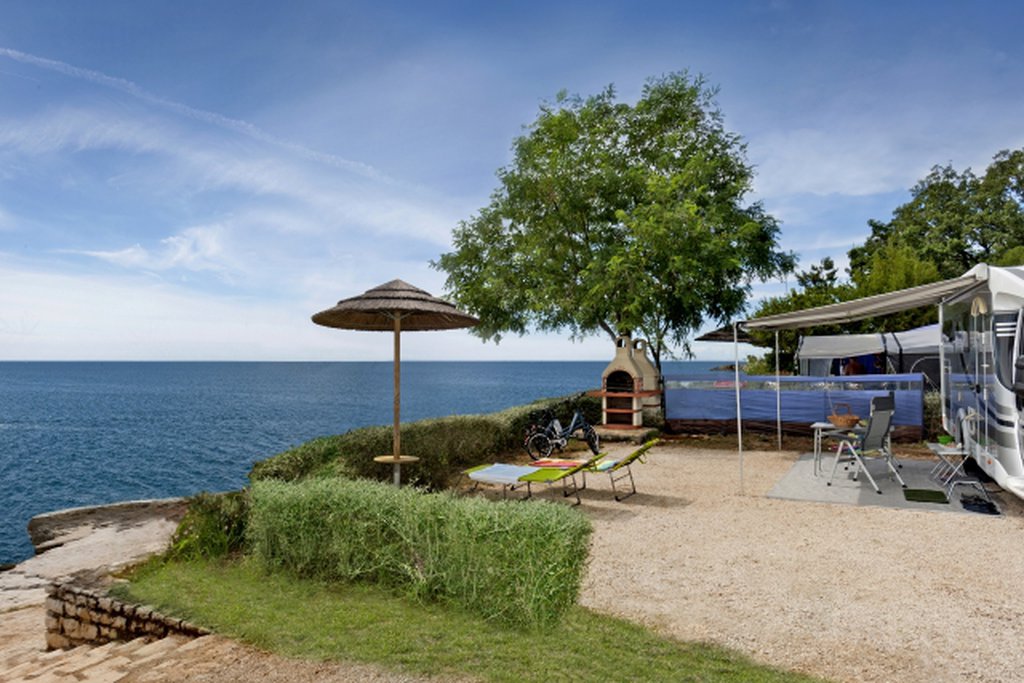 Tourists who love close contact with nature and complete freedom during their vacation often turn their thoughts to Croatia. It is not only a country with a lot of attractions and wonderful landscapes, it is also a country with a long tradition of naturism. There are several dozen naturist resorts and camps throughout Croatia, many of which are among the best places in the world, appreciated by guests and awarded many times by relevant organizations and associations. One of them is located on the Lanterna peninsula, surrounded by greenery and picturesque beaches.
Rest in Istria
Belonging to the largest tourist resorts in Croatia, Poreč is one of the most visited places on the entire peninsula. Every year more tourists come to it than people live here. There are about 30 hotels waiting for vacationers, those willing to find attractive accommodation also in private homes or camping - there are pitches for campers and caravans, bungalows and mobile homes , guests can also rent a room.
If someone is most interested in the option of staying at the campsite, the Solaris Camping Resort , located halfway between Porec and Novigrad, deserves attention. For years it has been very popular with naturists. They feel at ease and comfortable there, thanks to numerous beaches especially for them, spacious and intimate plots, as well as friendly, helpful staff.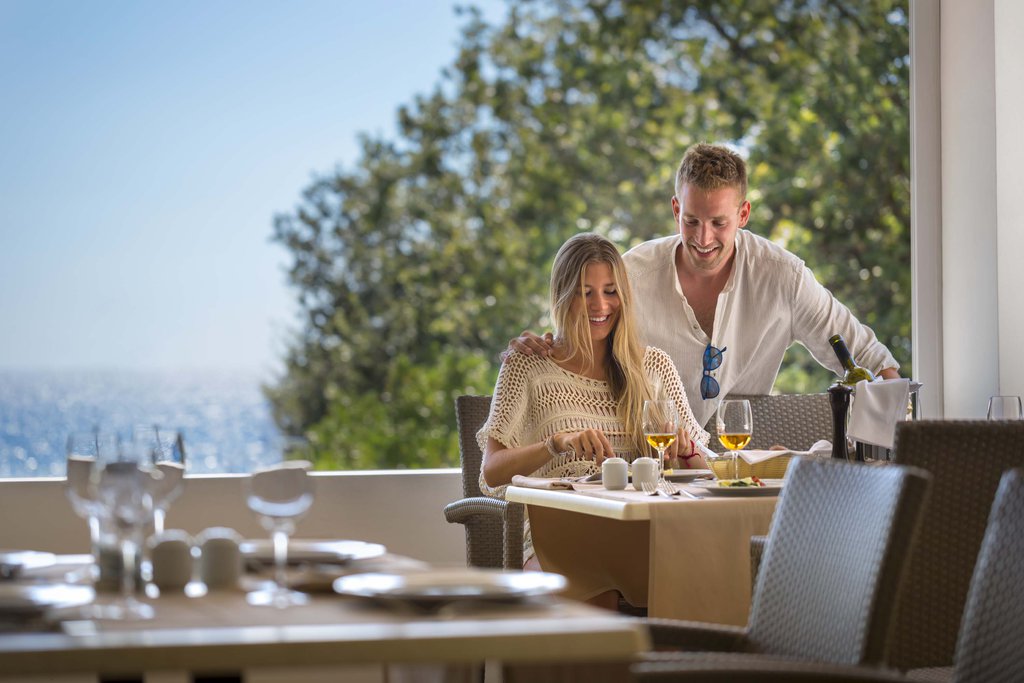 The campsite provides guests with relaxation on the picturesque, clean beaches (Blue Flag) and in secluded coves - the coast stretches for 2.5 km. Shelter from the sun is guaranteed by the shade of the oak forest that covers the largest part of the building. There are also pitches for campers, caravans and tent pitches, while near the reception (eastern area) there are apartments and rooms. No matter which part we stop in, we can use all the amenities. It is worth adding that Solaris Camping Resort accepts tourists with pets. Guests who came on vacation with a pet have a designated area at their disposal, including a beach where no one will disturb their peace.
The big attraction of the campsite is undoubtedly the outdoor swimming pool with a wonderful view of the sea. Is it possible to imagine a better rest than blissful lounging on a sun lounger or in the pool itself, admiring the play of sun rays on the Adriatic waters and the omnipresent greenery?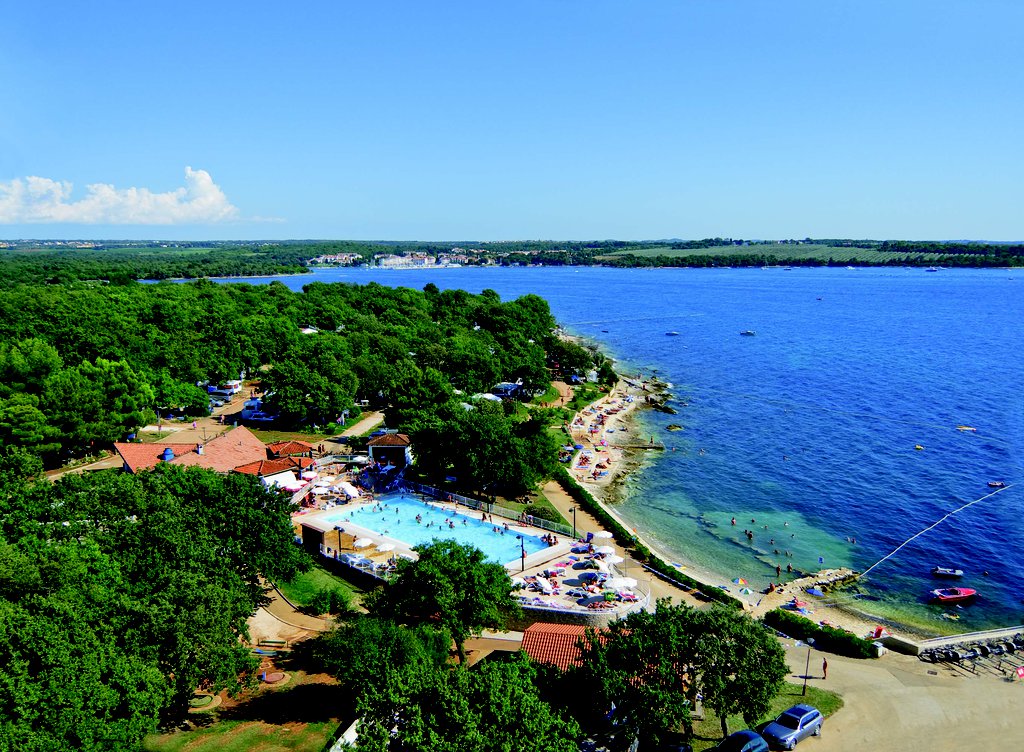 Of course, it all depends on what form of relaxation we prefer. Amateurs of spending time actively will probably spend more time on one of the sports fields. They can also sweat on the tennis court, explore the area by bike or go on a long trip with Nordic walking poles. In the evenings, you can gather strength for the next eventful day or relax with live music.
Attractions on the campground
Among the numerous amenities you can mention, among others the Solaris buffet restaurant , offering guests the option of half board (breakfast and dinner). It is open from May to September, as is the Sidro Pool Restaurant, Crnika Grill Restaurant and the second Kopalo buffet restaurant. The Galeb restaurant also operates during this period, while from April to October you can use the offer of supermarkets. A fruit and vegetable store opens in May. Guests can buy fresh bread on site (bakery).
If you plan to stay in Croatia in the summer, this campground will be exceptionally attractive. In addition to evening dancing and entertainment organized by the animation team, the property offers a wide sports and recreational program (including aerobics, aqua aerobics, gymnastics) as well as tennis and volleyball tournaments. There is a disco 800 meters from the resort.
Solaris Camping Resort also remembers about its youngest guests. A playground has been prepared for them, and in the summer they can participate in mini-sports competitions and activities in the children's club or watch screenings in a mini-cinema. In the season, puppet shows, magician performances and carnival parties are organized. Undoubtedly, both children and their parents will remember their holidays at this campground for a long time.
A writer by profession, a passion of a cat. One day he will see what is behind the Urals - good to Vladivostok. So far, when he can, he enjoys the sun of the countries of southern Europe. And it's also fun;)
Enjoyed reading this article? Share it!