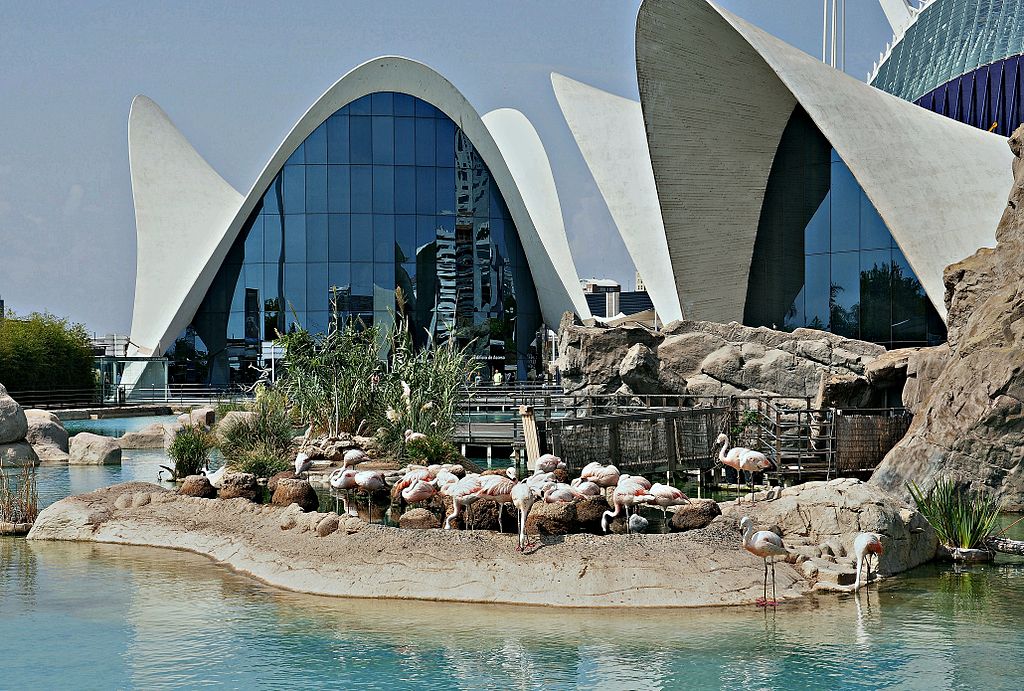 In Poland, Marzanna is drowned every year to ward off the winter. In Spain, March is the month not of water, but of fire, and effigies are not drowned, but burned. We will see this in Valencia, the capital of the province and autonomous community of the same name. Tourists who come here in spring will see Fiesta de Las Fallas - the Fire Festival. It is a festival lasting from March 15 to 19, during which several-meter-high figures are placed on the streets, adding a satirical commentary on current events. The sculptures are created according to the designs of professional artists and are made of wax, wood and cardboard. Each group of figures is accompanied by a smaller group ("ninots"), created by children from a given housing estate or district. Over the next few days, residents and tourists vote for the best puppets. On the night of March 19, all pieces except the winning ones are burned. The Fire Festival combines the tradition of saying goodbye to winter and religious motifs. It is a fun-filled festival that arouses great interest among tourists.
Holidays in the city of a hundred bell towers
Valencia attracts people not only in spring. It is famous for sports (in 2011 it received the title of European Capital of Sports), it is an important commercial port and a university center - the local polytechnic is home to the largest number of foreign students in Europe. When planning a camping trip in Spain , it is really worth considering coming to Valencia. Located on the Turia River, it tempts tourists with the Silk Exchange, numerous museums and religious monuments (the Holy Grail is said to be hidden in the local cathedral). It is called the city of a hundred bell towers, and the most famous ones include the Santa Katalina tower and Miguelete tower. Valencia is beautiful and green - there is a trail along the old Turia riverbed, which is a favorite place for walking and jogging among locals. You can also ride it by bike. The route is 9 km long and runs from Cabecera Park around the center to Ciudad de las Artes y las Ciencias. Valencia is approximately 165 km from Alicante. If you choose a route that goes a little further east, you can visit resorts such as Cullera, Gandia, Jávea or Benidorm. A longer journey will be rewarded with wonderful views of the White Coast.
Sightseeing in Valencia
What's waiting for you in Valencia? Among others Oceanogràfic , home to over 500 species of marine life. It is the largest facility of its kind in Europe. Another attraction is Ciudad de las Artes y las Ciencias - a complex that includes, among others: Science Museum, oceanarium, 3D cinema and concert halls. While here, it is worth visiting Umbracle, a huge indoor garden with Mediterranean plants. Tired little ones can be taken to one of the horchaterias for horchata, a drink made from chufa nuts. You also have to try the pride of Valencia, paella. After such a meal, everyone will immediately gain strength and willingness to continue exploring the city. Where can you go for a walk? For example, the promenade running along the Malvarrosa beach . Along it, every now and then we will encounter a bar, a restaurant or a playground for children. Speaking of the latter, one of the most attractive squares for children is located in Cabecera Park. There is a huge wooden ship on its premises, on which you can climb as much as you want. In the Turia Gardens, children can enjoy the great Gulliver and a dozen or so giant slides. You can lose track of time here and there is still so much to see! We now know why family camping trips in Valencia are successful every time.
Camping in El Campello
If someone would like to extend their stay in the region, nothing could be easier - just find accommodation. There is no shortage of campsites on the Mediterranean Sea , you can choose an option for every budget and adapt it to your needs and requirements. Tourists who prefer relaxation among greenery, peace and space will probably browse the offers of camping sites. The offer prepared for its guests byCamping Costa Blanca , located near El Campello, a tourist town that was once a fishing village, may be noteworthy. There is a wide, sandy beach nearby, and the water is warm and blue, inviting you to swim and dive. Camping Costa Blanca is pet-friendly, so nothing stops you from coming here with your pet on your next vacation.
A writer by profession, a passion of a cat. One day he will see what is behind the Urals - good to Vladivostok. So far, when he can, he enjoys the sun of the countries of southern Europe. And it's also fun;)
Enjoyed reading this article? Share it!