For a campsite in Saint-Tropez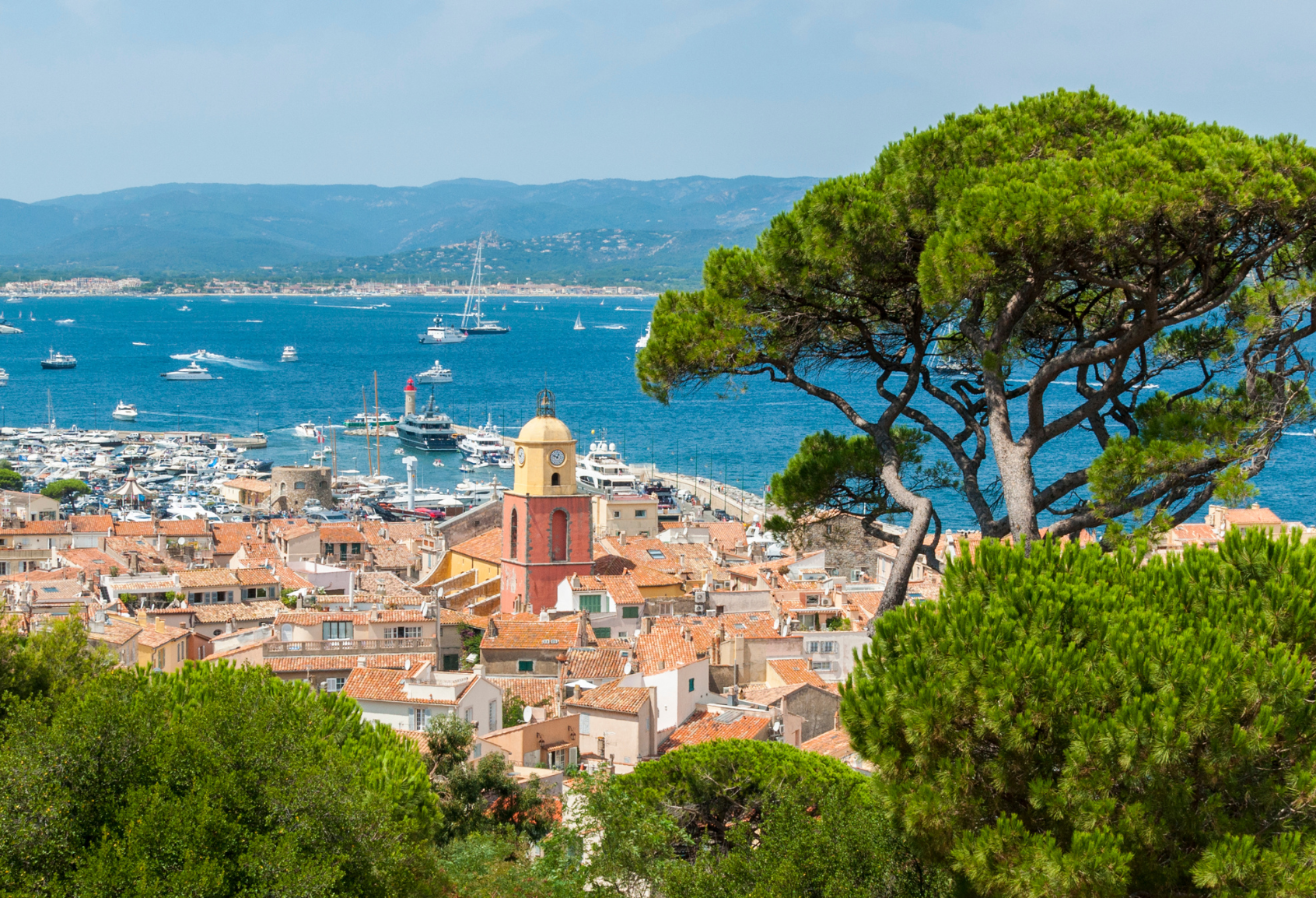 Saint-Tropez can be described today as a somewhat trampled paradise. Once a French resort was very popular with celebrities, now it is eagerly visited by the rich and ordinary tourists. The famous faces of the big screen increasingly prefer to hide from onlookers in more exotic places.
To get a feel for the old days, it's best to come to Saint-Tropez before the season. In summer, the city fills up with crowds of tourists hungry for glitz and full-blown fun, contact with the so-called big world and the latest trends. Discos booming with music until dawn, prices in exclusive boutiques can make owners of less bulky wallets nervous, and finding a free spot on the beach becomes an ambitious challenge.
Seafront of Saint-Tropez
Many people associate Saint-Tropez as a resort for the wealthy and famous - it is not without reason that the nearby bay is called the Bay of Millionaires. Most tourists target the center, i.e. the seafront. Walking along it, you can see huge yachts swaying gently on the surface of the water. The sidewalk is occupied by numerous souvenir stands, there are also artists who sketch portraits quickly.
The seafront tempts with dozens of shops and boutiques as well as atmospheric cafes. Sooner or later, every tourist will come here - whether to take a walk along the promenade or to sit in one of the bars with gardens facing the water.
In summer, vacationers spend hours relaxing on the local beaches. They can choose from, among others Plage Tahiti, which can be reached from the center on foot, and Pampelonne , the most popular beach of the peninsula, which extends a bit further. The 5 km long sandy strip has been attracting tourists from all over the world - not only in Europe.
Immediately behind Pampelonne, at the base of the Cap Camarat headland, stretches the Plage de Bonne Terrasse , a smaller and less known beach where you can relax without the crowds. It is even more intimate on the Plage de l'Escalet, but you have to be aware that naturists like it.
Campsite in Saint-Tropez
Saint-Tropez is one of those small resorts that can accommodate a dozen or so times more people in high season than they live there on a daily basis. As befits such a prestigious resort, it has an extensive accommodation base, including several-star hotels with apartments of a higher standard. You can also find campsites without any problems, such as Camping "La vigneraie 1860" , situated by a vineyard, 150 meters from the Pampelonne beach. It offers accommodation in apartments, a camping site and pitches for campers. Those who want to pitch a tent will pay between 25.50 and 36.50 euros a day for 2 people, space for a car and access to electricity and showers. On the other hand, motorhome owners who plan to use their own shower and toilet - from 8 to 10 euros a day for 2 people's accommodation and from 2.5 to 4 euros a day for access to electricity. The campsite is 2 ha and has a playground for children and a boules area.
There is a beautiful story behind the creation of "La vigneraie 1860". The first visitors to the campsite were the Swiss who set up camp by the beach. One day they came to the vineyard asking for water and asking if they could pitch a tent among the vines. It was over 70 years ago, and the meeting initiated another fantastic relationship with tourists from different countries.
This is just one of the many campsites that offer hospitality in the Gulf of Saint-Tropez. Willing people have a huge selection of cabins, caravans and motorhomes for rent and places where they can stop by their own vehicle. Moreover, the resort tempts sunbathers with a large number of discos, cafes and the beauty of the beaches. He is loved by the wealthy and also by those who secretly dream of meeting a great star. For some it is too loud, too noisy, too bright, for others it is an interesting place. It is certainly worth visiting at least once in your life.
A writer by profession, a passion of a cat. One day he will see what is behind the Urals - good to Vladivostok. So far, when he can, he enjoys the sun of the countries of southern Europe. And it's also fun;)
Enjoyed reading this article? Share it!