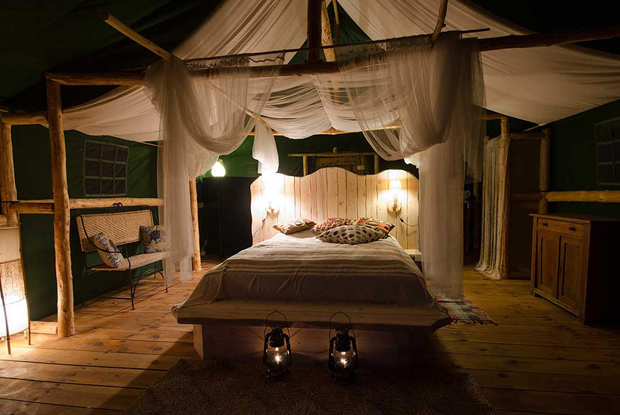 What is Glamping?
Glamping is a combination of the words glamor and camping, it is a possibility of compromise for all those who want to relax in luxurious conditions, staying in the bosom of nature.
How was it created?
Glamping was established at the beginning of the 20th century by popularizing safari. The word is derived from Arabic and means "to make a journey". Glamping was created to meet the needs of discerning European and American tourists. Wealthy travelers were unwilling to stay in camp conditions and stayed in luxurious linen quarters. The quarters were furnished with beds, linens, Persian rugs and antiques. The travelers had cooks, guides, porters and even butlers at their disposal.
The new glamping trend has emerged in luxury campsites, Safari camps, eco-resorts and offers all the amenities. From a 5-whistle meal to a 5-star spa.
Producers and designers offer branded gadgets and equipment to bring a bit of style to the "forest".
Glamping in Poland
In Poland, we can also find a place where we can find glamping at its best. "Glendoria" offers real "slow life" at the end of the world! The beautiful property is located in Masuria, away from the hustle and bustle and civilization.
The owners of Glendoria have created this place for those who love contact with nature and want to enjoy it without sacrificing comfortable conditions. In Glendoria you will find tent rooms with a unique atmosphere, and their interiors are filled with handmade furniture made of natural materials.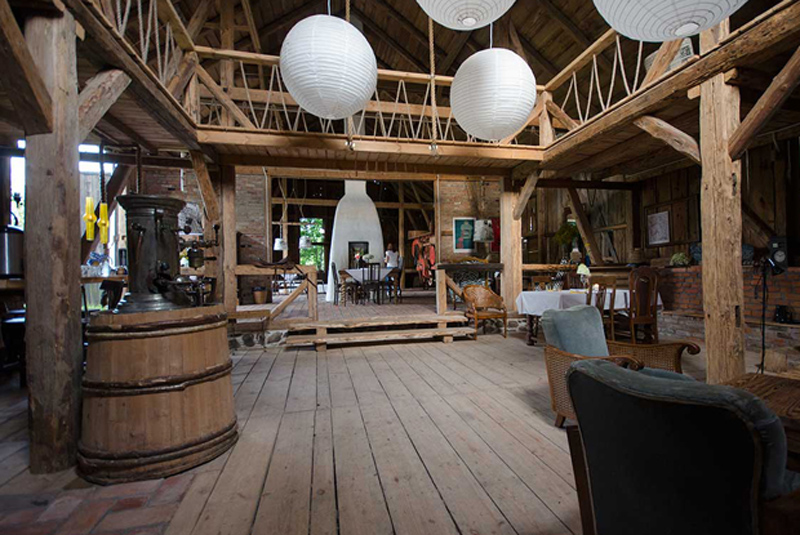 How was Glendoria created?
After numerous trips around the world, the owners of Glendoria wanted to leave Warsaw and corporate and business life to create an original place, which in their opinion is not enough in Poland. For many years they had a farm in Masuria and it was there that they decided to live. Delighted by African glamping (as evidenced by the similar climate in the tent rooms they created), they offer their guests a journey back in time to the world of the nineteenth century, where both form and content were taken care of. They managed to achieve luxury in nature without the use of marble and the proverbial golden handles. After discovering that the tent room concept works even in cold Norway, they wanted to convince their compatriots that a tent is not always a tent.
In addition, the owners are lovers of good food and have decided to create a restaurant for visitors to Glendoria. Every day they take care of diversifying the menu, combining the flavors of Mediterranean cuisine with Polish tradition. The restaurant will be perfect for fans of fashionable restaurants and those who prefer home-cooked food. Each meal is prepared on an ongoing basis with local products. The owners grow vegetables and herbs. They have chickens and ostriches, they make cold cuts and smoke fish themselves. The plates of the guests receive forest fruits and mushrooms straight from the forest, and for those interested they have milk straight from the cow.
Glendoria tries to offer its guests "real Slow food and slow life at the end of the world," says Artur Kurmin, one of the owners of this unusual place.
Who was Glendoria created for?
"Glendoria was created for people who try to live " off the box ". They appreciate original and slightly peculiar things, they value close contact with nature and peace of mind. They also like to eat well. We tried to make our offer available to as many people as possible, so that the wallet would not be a filter here. " - replies Artur.
It can be said with a clear conscience that they succeeded. The price in relation to the quality of services is very favorable!
Attractions
Glendoria operates seasonally, from May to the end of September, and its greatest attraction is primarily peace in beautiful surroundings and excellent food. In addition, a swimming pool, a private beach by the lake, quite extravagant SPA, art cinema screenings in the barn, dinners with jazz in the background and a diving school for those who like a bit of adrenaline.
What more could you want? In our fast and stressful life, it is worth pausing for a moment, taking a breath and enjoying the sweet doing nothing. After staying in such a place, I guarantee that each of us will appreciate the value of rest in such an extraordinary place! And to the question of what makes Glendoria a unique place and makes you want to come back to it, the best answer is: http://www.glendoria.pl/
A lover of travel and life.
Enjoyed reading this article? Share it!