Hamilton, Burlington, Toronto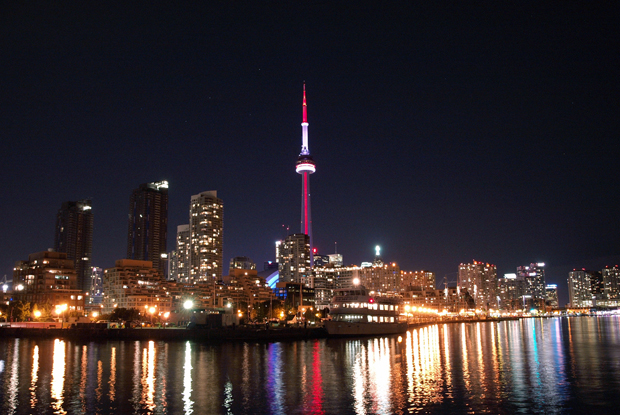 Again, towards Toronto
After seeing the power of Niagara Falls with our own eyes, we can already head towards the last point of our trip around Canada, i.e. Toronto. According to the Cruise Canada regulations, we have to return the camper by noon so that it can be ready for the next customers. Fortunately, we have enough time to visit the city, or at least its greatest attractions. And take a leisurely ride along the shores of Lake Ontario .
So we set off, passing once again beautiful St. Catharines and its huge rose garden. We also pass Hamilton, the capital of the Canadian steel industry. Despite the unattractive sounding announcement, there are many eye-catching sights here, including the monumental Scottish Rite Castle , rightly called the castle. Even more beautiful is the historic classicist manor Dundurn Castle , where tourists are shown by guides dressed in costumes from the second half of the 19th century. XIX century. After being bought by the city, the castle underwent a major renovation, which cost nearly $ 3 million. Another noteworthy place is the Royal Botanical Gardens , one of the main tourist attractions between Niagara and Toronto . The grounds of the garden belong to both Hamilton and neighboring Burlington. Unlike St. Catharines, Royal Botanical Gardens is famous not for roses, but for the world's largest collection of lilacs. In addition to the garden, Burlington also tempts with the promenade at Spencer Smith Park and the annual food festival - Canada's Largest Ribfest . During the event, which usually lasts four days, money is collected for charity.
We make our last stop in a city with the exotic sounding name of Mississauga. He owes it to an Indian tribe who once lived in these areas. It is a very young center (it was granted city rights only in 1974), but it is developing very quickly. We can feel here almost like in our homeland - many inhabitants have Polish roots, there is even a Polish church of St. Maximilian Kolbe . Due to its young age, Mississauga does not have many monuments, but there is an architecturally interesting Coptic center with gilded domes.
We move on, still driving along the lake shore. On the right side we can see an abundance of water, on the left - a sea of green. In front of us, however, is Etobicoke, the western district of Toronto. We're almost there.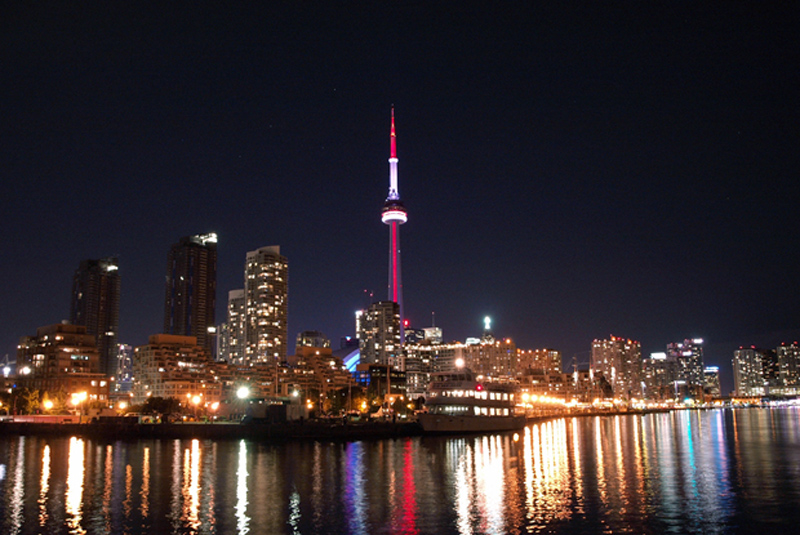 Toronto's castles, galleries and landmarks
We finally come to Toronto, the finale of our journey. First, we direct our steps to Casa Loma , also known as Canada's Majestic Castle. It is a magnificent castle built at the beginning of the 20th century with 98 rooms and equally splendid Victorian gardens. It is great, majestic, even delicious. Marble floors, two towers that make the building look like a fairy-tale castle, rich stables with mahogany boxes, an elevator (built as the first in the city), and even a bidet that was rare at that time - all this screams, informing the viewers that it was amazing Expensive. No wonder that the castle is often rented for weddings or proms. Which woman, dreaming of a grand wedding and being a princess on this special day, would not like to celebrate in a place like this?
After visiting Casa Loma, nothing will seem so majestic anymore, but Toronto still has many attractions to impress. One of the most famous is St. Lawrence Hall , a large, squat building that attracts attention from afar. Also of interest is St. Lawrence Market, attracting not only with its historic façade, but also with the range itself - in 2012 National Geographic recognized it as a store with the best food in the world. We cannot ignore the Art Gallery of Ontario (formally the Art Museum of Toronto), a structure made of glass and metal that brings together around 26,000 works of art in its modern interior. It is the largest art gallery in North America, and the most important in Canada - it is impossible not to visit it when visiting Toronto.
It's just a fraction of the city's attractions that fully deserve more attention. After all, it is the greenest metropolis in the world - green areas cover 1/5 of the area, incomparably more than in other cities. It is also significant that Toronto is home to Rouge Valley Park , the world's largest green area within the city limits. Its area is about 5,000 hectares, so, as you can see, despite the enormity of the metropolis, you can breathe fresh air there.
Last stop - airport
And this is how our 10-day adventure in Canada ends. We go to the airport to return to Poland. We take with us a whole lot of memories, photos and impressions, recorded in mind views of immeasurable space, virgin forests, lakes, as well as the beautiful architecture of Canadian cities. Really, we'll have something to remember.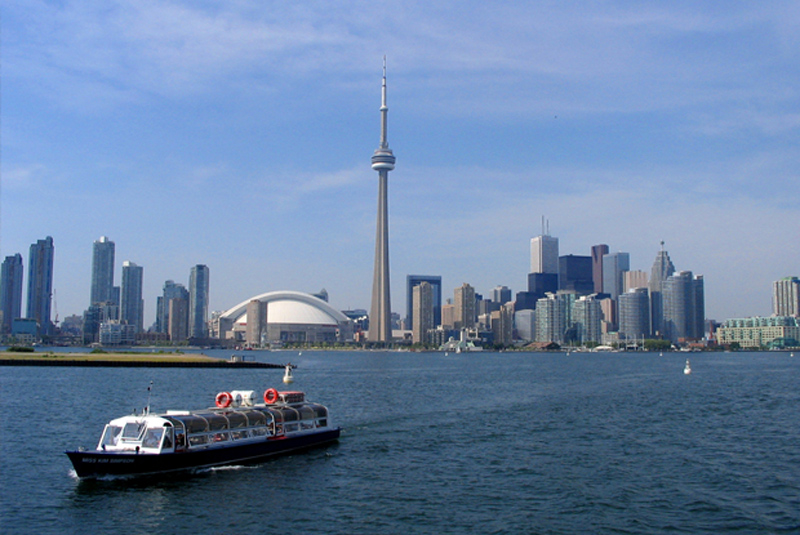 A writer by profession, a passion of a cat. One day he will see what is behind the Urals - good to Vladivostok. So far, when he can, he enjoys the sun of the countries of southern Europe. And it's also fun;)
Enjoyed reading this article? Share it!