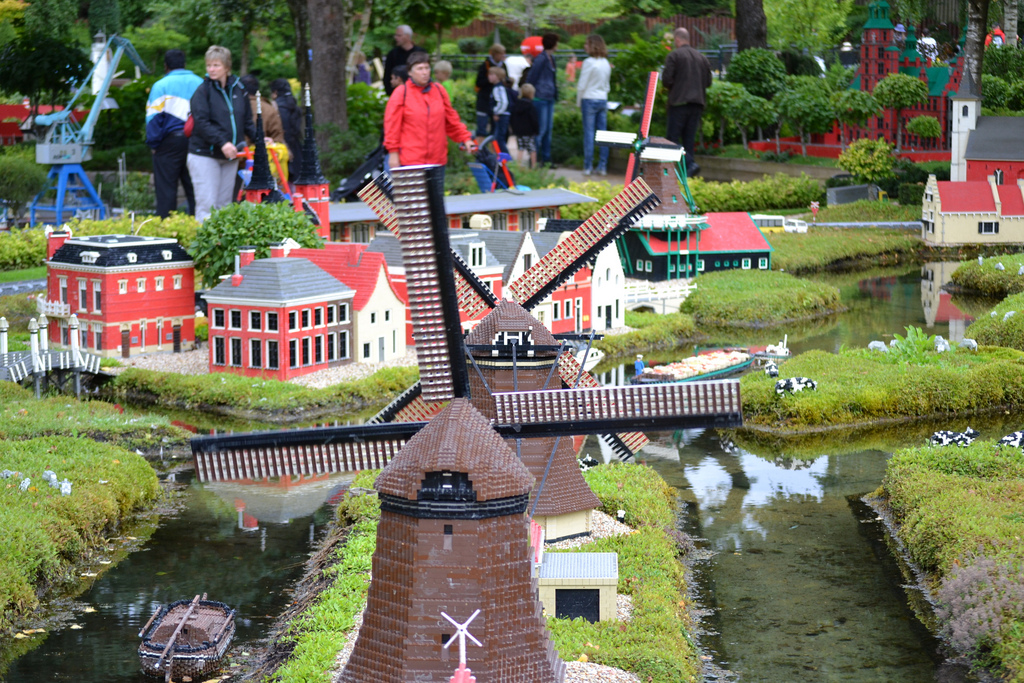 What is associated with Denmark? Of course, Legoland and you do not have to be a parent of toddlers who would very much like to go to a town made of millions of bricks. More than one adult will have a great time here, forgetting about age or position. Anyway, we are all children in our souls - some only need to be reminded of this. The Danish Legoland is the perfect place for that.
A land of eternal fun - Legoland Billund
The famous block town is located in Billund, in the southern part of the country. It is the largest park of this type in the world (it covers an area of 14 hectares), it is also the oldest of all Legolands. Annually, it is visited by about 1.8 million tourists, which makes the park the largest tourist attraction in Denmark outside Copenhagen. It's a great place for a family trip - Legoland Billund is divided into several thematic lands, so everyone will find something for themselves. There are several dozen types of cable cars (including a 30-meter long roller coaster), and various carousels, slides and miniatures of buildings such as the Royal Palace or the stadium of FC Copenhagen. This is only a fraction of the attractions, because there are still cinemas with 5D technology, observation towers, balloon boats, a mini-town where you can pass the driving test (unfortunately, the driver's license after such a course is valid only in Legoland), pirate island, house fears ... It takes a long time to exchange, and you will forget about something. Is it any wonder that the block amusement park attracts like a magnet? In Danish, "Leg godt" means "Have fun", but "good" is definitely not enough for such a huge dose of joy and adrenaline. If you are not on your way to Denmark, you can visit the closer Legoland and go on a trip to Germany .
Water and animals, i.e. Lalandia and safari
The proverbial stone's throw from the land of blocks (opposite) is another, equally attractive, although based on slightly different entertainment. This is Lalandia , the park of water fun. It invites amateurs of fun in the water of all ages, offering visitors both relaxation in numerous swimming pools and the opportunity to get rid of excess energy on slides (also outside) or sea waves. The park has a climbing wall, mini golf, a winter town with an ice rink, as well as a gym, bowling alley, supermarket and restaurants. Don't forget about the monkey grove for children (Monky Tonky Land). Speaking of animals - if someone is planning a vacation in Denmark and wants to visit Billund with its attractions, he can also visit Safari Givskud. It is located about 25 km from Billund, and its guests have the unique opportunity to observe animals up close - through car windows, not through bars. Safari is open from March to October, the cost of tickets is approx. PLN 100 for an adult, approx. PLN 50 for children under 12 years of age. It is not cheap, but it is worth taking advantage of this close contact with nature. Safari Givskud is home to, among others, giraffes, antelopes and zebras, and lions also live here (while driving through their zone, remember not to open the windows and not to leave the car).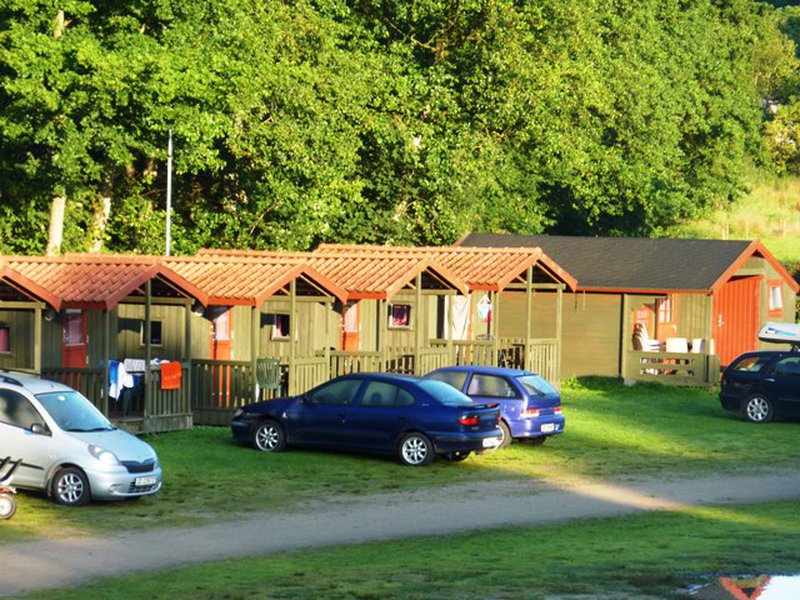 The region offers so many attractions that they would easily entertain you for a few days. Therefore, when planning a trip to Legoland, it is worth looking around for the camping site in advance. Accommodation close to the main attraction is understandably quite expensive, but there is no problem finding something more affordable, a little further away. A good example is the year-round Randboldal Camping , located in the valley of the river Vejle. It is located close enough to Legoland and Lalandia, and at the same time provides guests with tranquility and natural surroundings. It is a great base for nearby attractions - not only those made of blocks. You can come here with your pet. It is worth mentioning that the camping is run by a very nice Polish woman - Mrs. Danusia , so tourists from the Vistula River will feel at home there.
---
Do you want to know even more?



• Join our Facebook group -

Cool Camping


• Follow our profile on Facebook -

CampRestowy Facebook


• See how we travel as a family on Instagram. During our trips, it is here that we put the most reports from everyday life on the campground or in the camper -

CampRestowy Instagram


• See our YouTube videos, subscribe to our channel and give a thumbs up to the videos you like -

CampRestowy Youtube
A writer by profession, a passion of a cat. One day he will see what is behind the Urals - good to Vladivostok. So far, when he can, he enjoys the sun of the countries of southern Europe. And it's also fun;)
Enjoyed reading this article? Share it!