Holidays for seniors in Caorle - Villaggio San Francesco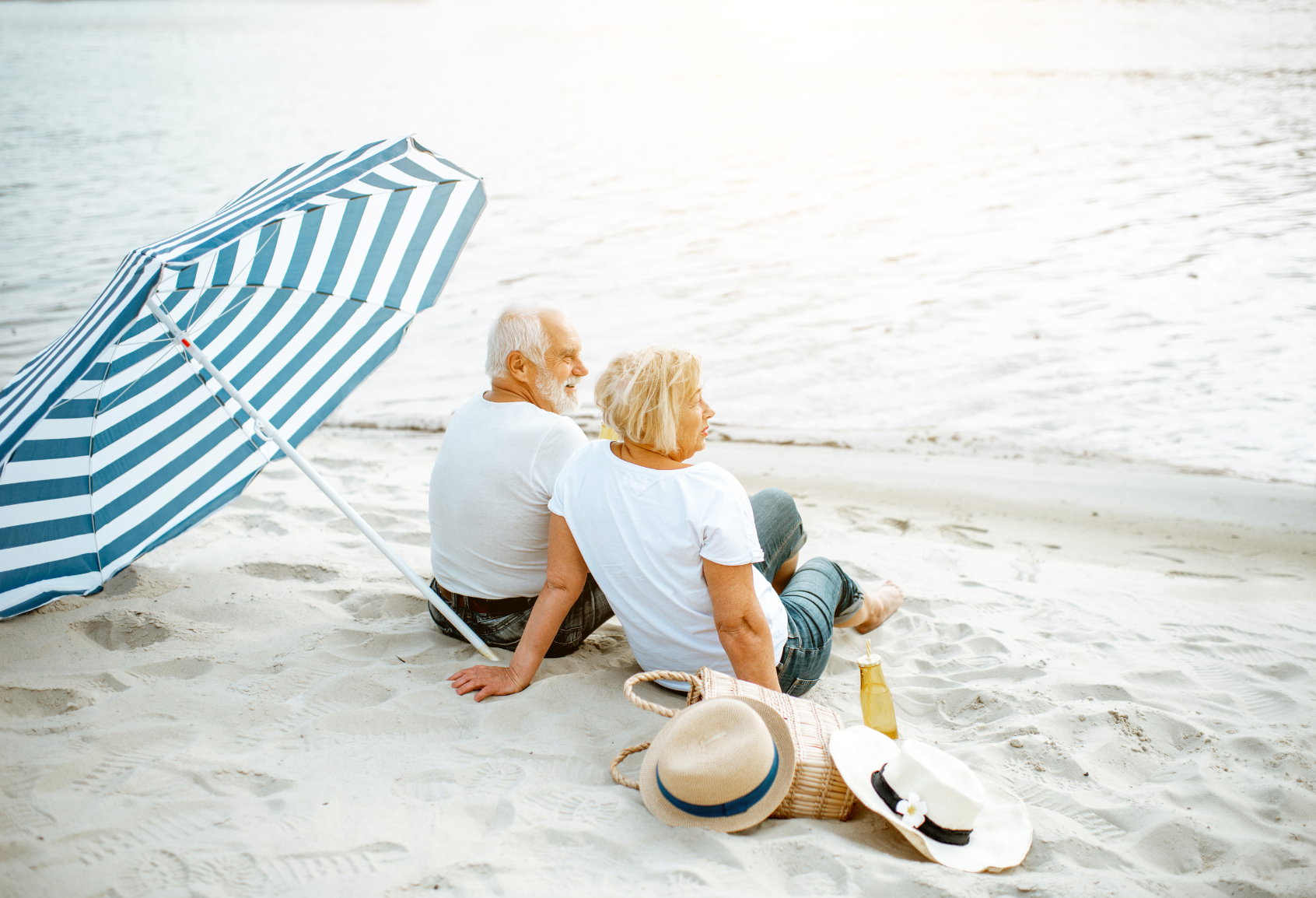 Not only families with children, groups of friends or couples in love go on vacation. Mature people also like to go there. If you belong to this group, check out what the Caorle Holiday Resort has prepared. You will be pleasantly surprised by the attractive offer.
For years (if not decades), leisure for seniors is no longer associated only with a stay in a sanatorium. Contemporary seniors are often active people who love to explore new places. Both Poland and abroad are open to them. Let's add to this greater freedom in terms of time and place of leave. It is easy to understand why tourist sites are making more and more efforts to attract the attention of this group of vacationers. One such complex is the Italian holiday resort Villaggio San Francesco. You will find him in Caorle, Veneto.
Villaggio San Francesco - accommodation offer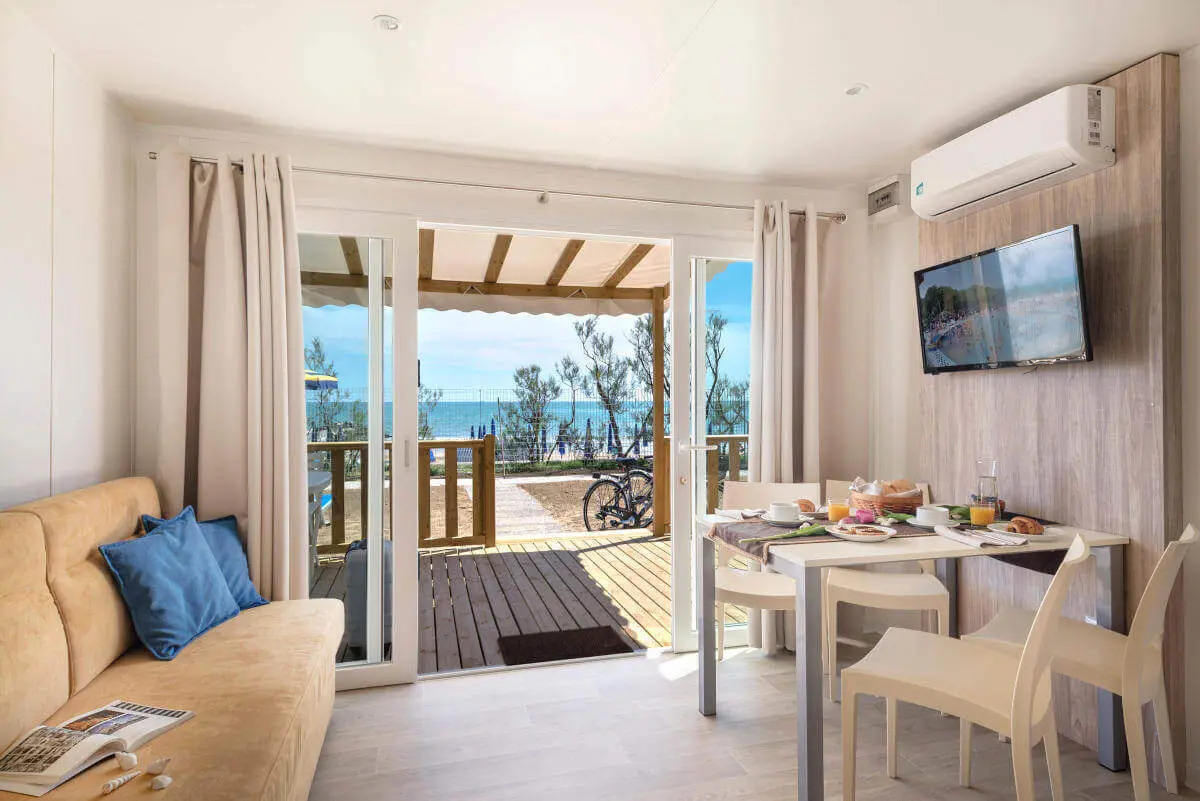 To begin with, let's emphasize that many amenities provided by a given facility can be used by everyone, not only people of mature age. Nevertheless, some of the accommodation options work better in their case than others. For example, some seniors are more likely to choose cabins than tents. In addition, they are more interested in places located closer to, for example, restaurants, body renewal zones, shops or the beach. For this reason, special filters appear on the websites of tourist facilities, with the help of which you can find accommodation suitable for older people. Villaggio San Francesco offers this group of vacationers, among others mobile homes, apartments and rooms.
Do you like relaxing in luxurious conditions? You will be satisfied with the standard offered by the complex. Let's look at mobile homes first. In the houses, fully equipped kitchenettes, bathrooms with showers, as well as bedrooms and a relaxation zone (tastefully decorated living room) await guests. You can also relax on the terraces with a set of garden furniture - a table with chairs. It is not only him that encourages people to spend time outdoors, but also their surroundings. The vegetation is pleasing to the eyes. The proximity of the beach and the attractions of the resort makes the houses very popular. Better to book them in advance, otherwise you might not miss the taste.
Accommodation for a senior - rooms and apartments
Rooms and apartments are another option used by tourists visiting the resort. They have everything you need to be happy on an Italian vacation. The rooms are a proposal for smaller groups (up to 3 people max). Besides, you are not allowed to stay in them with animals. However, if you have left your pet in good care and you are relaxing without him, consider renting a room.
The apartments will accommodate a much larger group (up to 8 people). Additionally, some variants are adapted to the needs of people with disabilities. They have a common green part - a large green space. You won't rent the apartment with your dog either. It is worth emphasizing that this is not a problem, as Villaggio San Francesco has quite a lot to offer to animal lovers.
Villaggio San Francesco - camping for five with a plus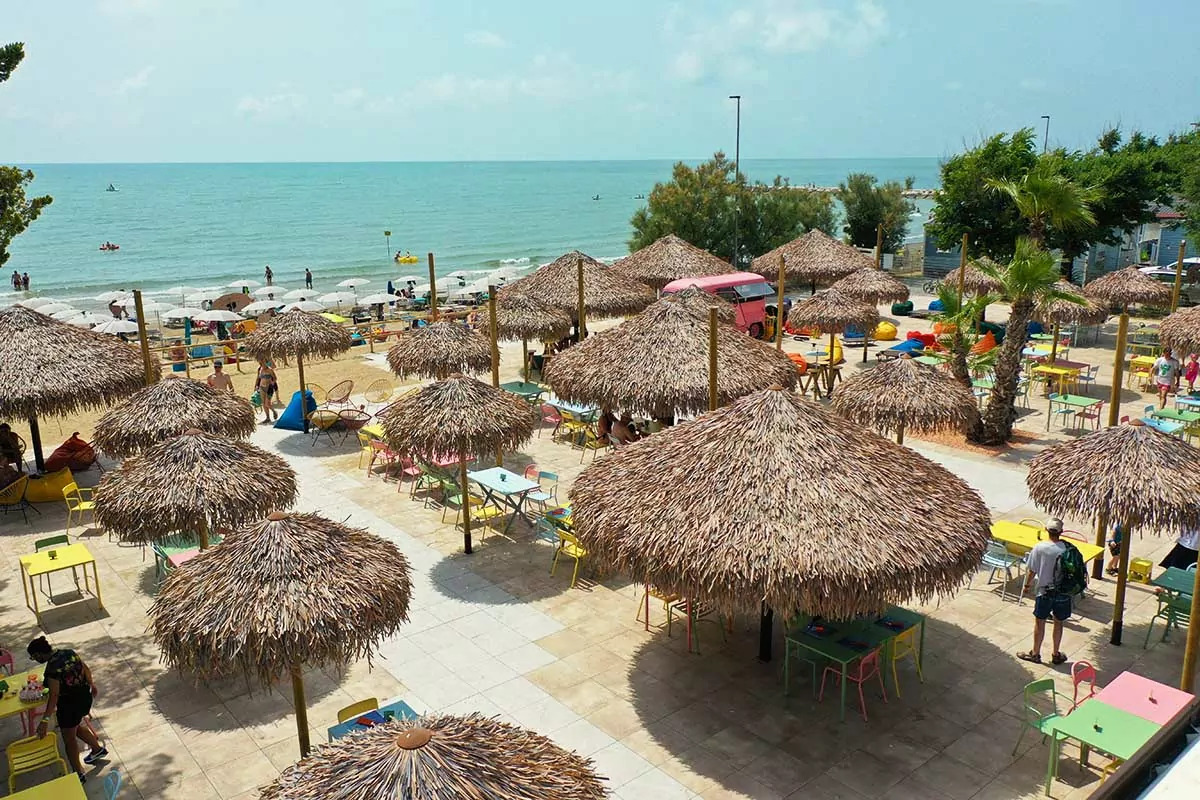 The complex impresses with a variety of attractions and well-thought-out land development. This is extremely important considering its size. We recommend coming to him if you love blissful relaxation on the beach. Easy access to the most important points of the region is also important - and it's not just about Venice. Apart from that, a lot is happening in the facility itself. Most events take place in the high season, but you will also have plenty of impressions in September or October. After the season, those who want to experience and see as much as possible during their holidays in Italy love to come here. At the same time, they prefer to avoid the dark side of popular objects, i.e. crowds, noise and ubiquitous queues. As August passes, the resort's many advantages are less crowded. Many people take it into account when browsing the offers of holiday resorts.
Villaggio San Francesco is a great spot for everyone. Another distinction has been added to the numerous awards he has been awarded. It received 4 stars in the ADAC Tipp ranking and 4.5 / 5 Erkend 2022. What does this mean? That he was among the honorable group of Italian camping centers, which were most often chosen by tourists in 2022. Come here and see that he fully deserves these awards.
A writer by profession, a passion of a cat. One day he will see what is behind the Urals - good to Vladivostok. So far, when he can, he enjoys the sun of the countries of southern Europe. And it's also fun;)
Enjoyed reading this article? Share it!