Holidays in Bormes-les-Mimosas on the Côte d'Azur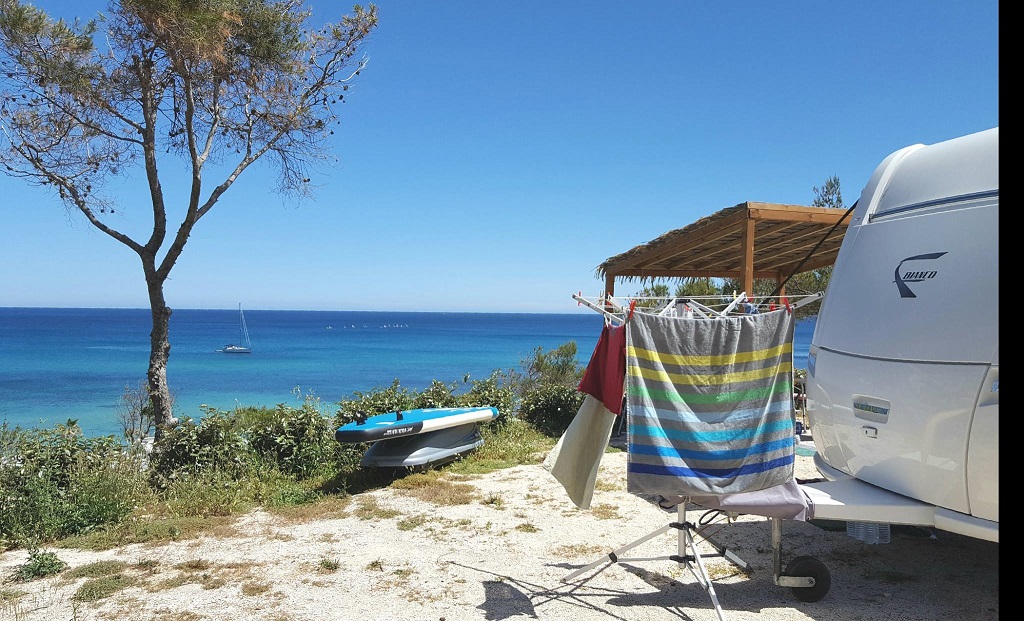 In the south of France, in the region of Provence-Alpes-Côte d'Azur, there is a picturesque town called Bormes-les-Mimosas. It is famous for the production of great wines, but not only they attract thousands of visitors every year. The town is the first point on the so-called The "Mimosa Trail", stretching along the Côte d'Azur to Grasse. From January to mid-March, this trail is covered with beautifully blooming acacia flowers - this view has already captivated many tourists.
Bormes-les-Mimosas is loved by wine lovers and nature lovers alike, as well as those with a romantic nature. It's a great place for a weekend for two, and families with children will love it - especially if they stay at one of the local campsites.
Campsite by the Mediterranean Sea
On the shores of the Mediterranean Sea, called the Great Sea in biblical times, there is a huge (45 ha) 5-star facility - Camp Du Domaine . It offers accommodation to tourists with their own camper or trailer, as well as to those who prefer accommodation in cottages. On its territory there are grass, sand and gravel plots. Each parking space is equipped with all types of amenities dedicated to mobile homes (electricity connection, possibility to replenish water supplies, chemical toilet). Tourists can rent a bungalow or caravan, as well as spend the night in their own tent. Cozy houses equipped with 1-2 bedrooms, bathroom, kitchen and toilet provide guests with comfort. It is worth noting that the campsite is adapted to the needs of people with disabilities .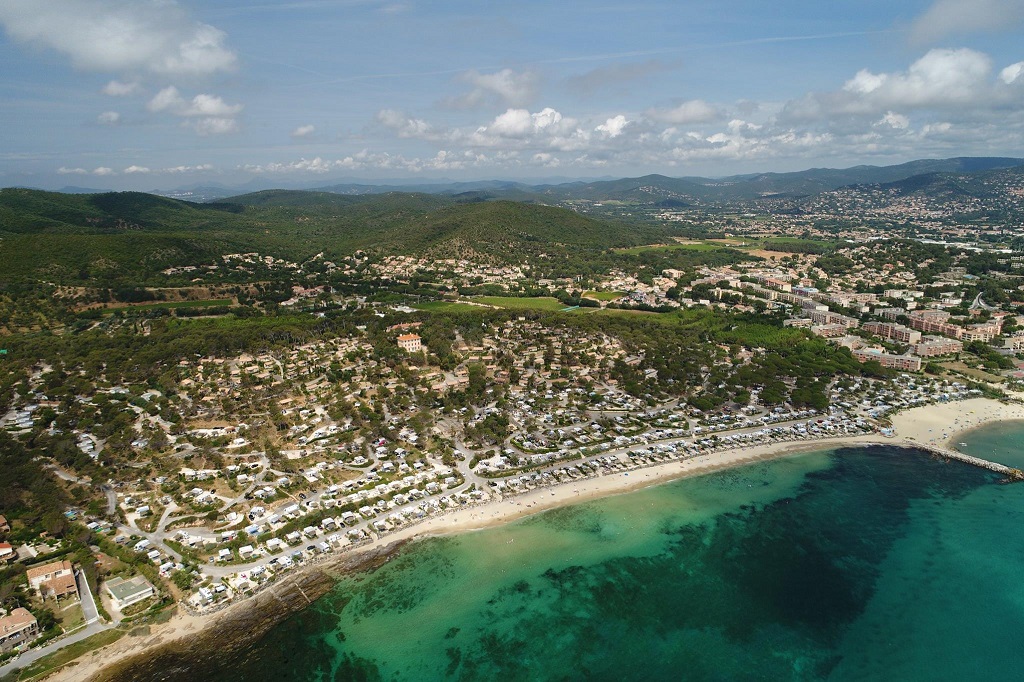 Thanks to its location directly on the beach, Camp Du Domaine is very popular with tourists. The coast of the French Riviera, clean and warm water with a beautiful shade of blue - a holiday on the Côte d'Azur is a guarantee of a successful stay, great weather and enjoying beautiful views in good company. Sounds like an advertisement?
Great fun day and night
Sea lovers can splash on the waves, rent a kayak, windsurf board or yacht. Those who prefer blissful rest can enjoy the views from a sun lounger or umbrella (possibility of renting). Vacationers who like to spend time actively, but not necessarily by the water, have numerous sports fields at the campsite. There are football, basketball and beach volleyball courts, as well as tennis courts. In addition, there are plenty of places to go jogging around the property.
There is plenty of entertainment for the youngest at the campsite, including a playground with bouncy castles and slides, or even ping pong tables. Our children will not experience boredom here, even if the aura is fussy. In the evening, you can watch interesting shows, e.g. mappet performances .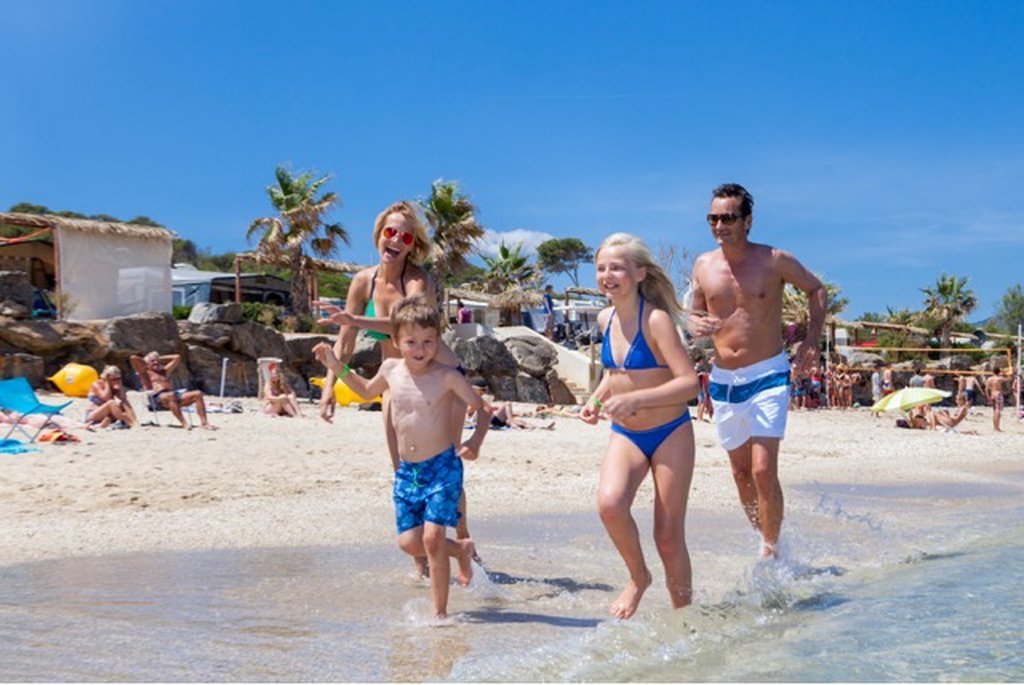 At the campsite, the day does not end with the fall of darkness - there are other attractions waiting for guests. Experienced coordinators make sure that vacationers have a great time also in the evenings. They have a choice of dance groups, karaoke under the starry sky, as well as cabaret shows. If someone likes competition, they will have a chance to test themselves in various types of competitions, including photographic and Miss Camping competitions.
Tour of Var
When we spend our holidays in France , especially in such a beautiful region as the French Riviera, it is impossible to limit ourselves to blissful lazing under an umbrella. Among the many facilities at Camp Du Domaine are guided tours of the Var department. It is worth taking advantage of this option and getting to know the attractions of the area, full of real cultural treasures and being able to admire the beautiful landscapes. A private minibus takes tourists to the most important points. What can we visit during the trip? Among other things, the second smallest country in the world, Monaco, the Calanques rock formations near Cassis, as well as a charming town known from films with Louis de Funès, i.e. Saint-Tropez. Hiking enthusiasts can also use the guide's knowledge and experience - those who are willing have the opportunity to set out with him on the tourist trails of the Var coast.
A writer by profession, a passion of a cat. One day he will see what is behind the Urals - good to Vladivostok. So far, when he can, he enjoys the sun of the countries of southern Europe. And it's also fun;)
Enjoyed reading this article? Share it!