The highest station of the Gates of the Sun - Avoriaz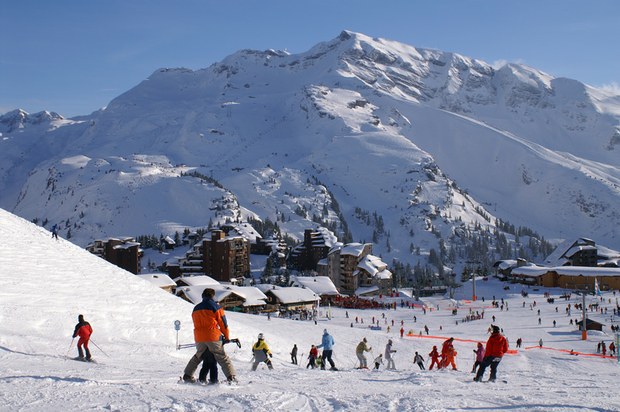 Ski paradise
Imagine a snow-covered town among mountain peaks without cars - this is Avoriaz, the only ecological ski station in France. There is a total ban on car traffic here, and there are skiers and horse-drawn carriages and sleighs on the streets. The system of city lifts allows you to ski anywhere, from the very moment you leave the hotel.
What else makes a special impression on tourists? The chasm overlooked by a part of the residence and the amazing futuristic architecture of buildings, somewhat reminiscent of multi-story beehives. In the 1980s, they were designed by an architect named Avoriaz, to whom the town also owes its name. It was then that the Gates of the Sun, or Les Portes du Soleil, were created, connecting Swiss Morgins and Chamery and French La Chapelle, Morzine and Chata.
The station is the highest of all Sun Gate stations (1800 m above sea level). And the Gates themselves are located on the Franco-Swiss border, south of Lake Geneva, which can be seen in good visibility, as well as Mont Blanc and the adjacent Dents du Midi mountain range. The resort is located in the middle of a mountain range and has 12 ski stations - 8 in the French Haute-Savoie and 4 in the Swiss Wallis. The lower ranges are artificially snowed, while on the higher ranges there is simply always snow. Skiers will find 650 km of slopes here (29 black, 110 red, 109 blue, 41 green), which guarantees them a full time. In addition, 209 ski lifts and 180 km of cross-country tracks are waiting for them. The last lifts stop at 5 pm, so you have to remember to get a good ride before this time.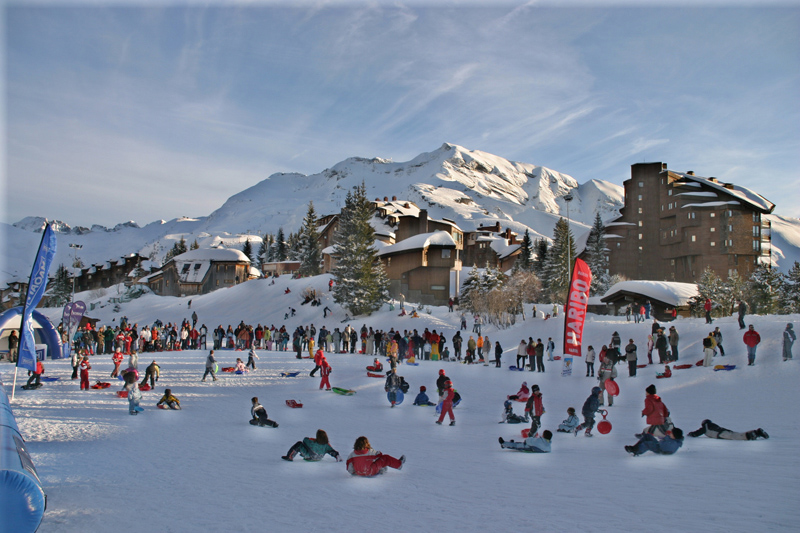 Unfortunately, it's not cheap here. Prices in the season 2012/2013 are around 254 euro for a 7-day adult pass. For two weeks of skiing, you will pay 401 euros for adults and 301 euros for children (5-15 years old).
It's a skier's paradise. Those who like to feel the wind in their hair, sharp turns and speed will love the slopes of Les Hauts Forts. Among the best, it is enough to mention, for example, Stade d'Arare, Cope du Monde or Crozats. The French routes from Col du Foret and Col du Chavanette will also impress them, and many will be tempted by the Swiss side of the pass, which can be admired while gliding on a chairlift over the famous Mur de Chavanette. If not in order to "taste Swiss snow", then it is definitely worth taking the 12 km long Grand Paradis to Champery for the views alone. And by the way, take advantage of the local routes, mainly around Chatel and Linga.
And in Avoriaz itself, on the central, green ski slope Boulevard des Skieurs, there are 24-hour cafes and restaurants waiting for skiers tired of skiing. Sitting in them over a cup of hot tea, you can keep an eye on the children riding on the donkey meadow, and admire the half pipe and the skiing and snowboarding fun park. The station has been popular among snowboarders for years - it is here both attractive for experienced d'Arare and Snowpark de la Chapelle, where even those who are just starting to feel confident on the board can prove themselves.
It is true that you are not allowed to drive around the town, but there is a parking lot about 300m from the resort where you can stop. The price is approx. 65 Euro / week in an uncovered parking lot. It is very close to the lifts, and the views of the majestic mountains are amazing, but the conditions of the stay are quite harsh. So if, apart from having a place for a vehicle, we would also like to have access to various attractions, it is worth leaving the motorhome further from the station. If you plan to travel by car, it is worth booking a parking space in the resort in advance, you can do it online at http://www.avoriazparkings.com/avoriazparkings/debut.php?lang=en .
The town tempts mainly with its skiing offer, but enthusiasts of other attractions will not be bored here. Those willing to play bowling will probably go to Place des Dromonts, while squash lovers will go to Ecole de vélo et bicross rustine. For around 54 euros you can dive under the ice (after training and renting equipment), for 69 euros with a hang glider, and for 92 euros you can go up in a balloon for half an hour. For approx. 14 euros, you can buy a 6-day pass for Bramy Słońce, a card that allows you to use the ice rink, gym and fitness club without restrictions.
Visitors can also go to the Aquariaz Water Park, one of the largest and highest situated facilities of this type in the world. They will find here not beautiful plants and picturesque mountain scenery, but also motivation to care for the environment. Apart from that, there are a lot of pubs, bars and discos in the town, which will surely satisfy younger tourists.
A writer by profession, a passion of a cat. One day he will see what is behind the Urals - good to Vladivostok. So far, when he can, he enjoys the sun of the countries of southern Europe. And it's also fun;)
Enjoyed reading this article? Share it!