Holidays in RV - Spain and Portugal [COSTS]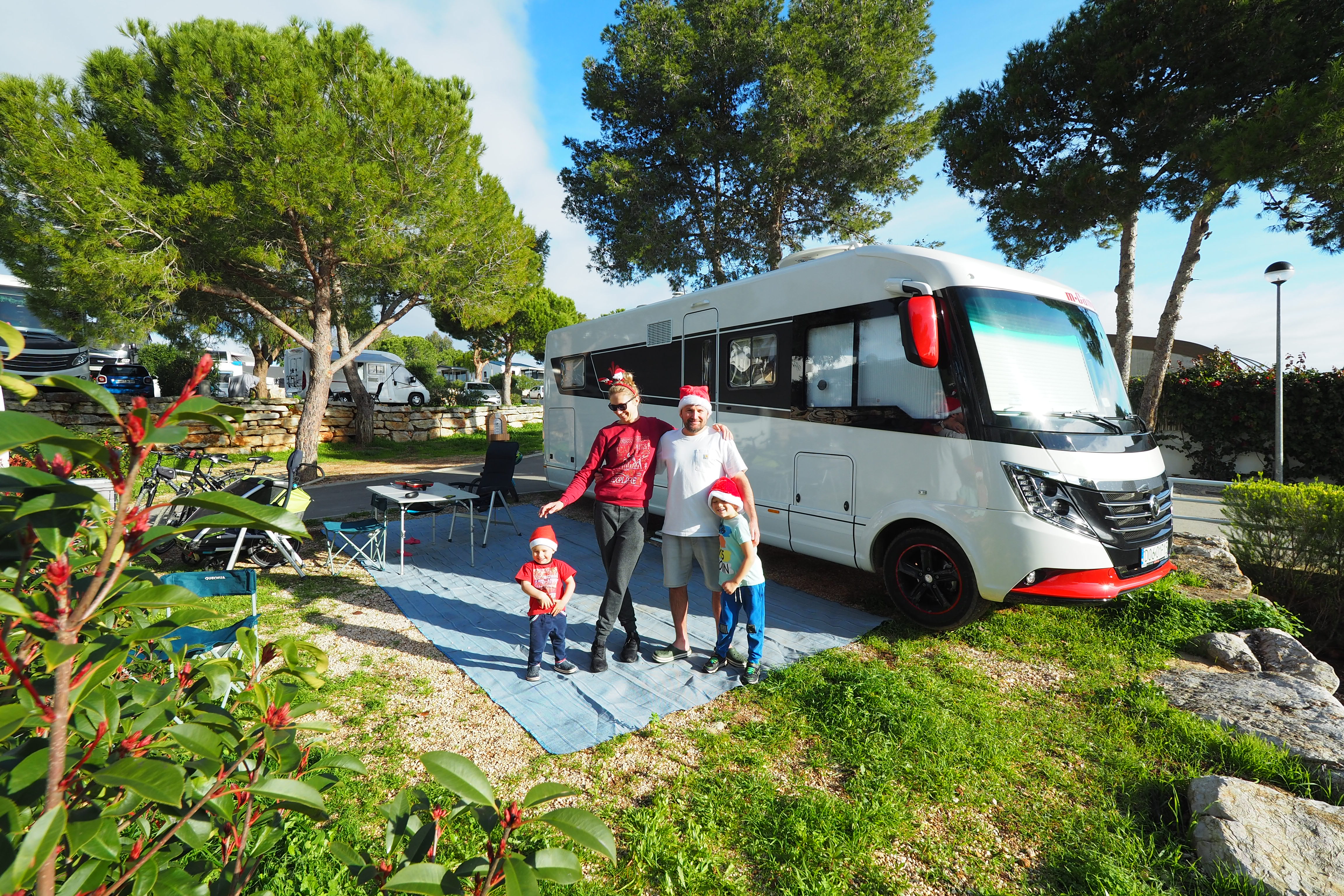 We have spent the holidays in the motorhome again. In 2019, we were in Italy. In 2020, we went to Portugal because there was more sun and less restrictions. We spent 26 days in the motorhome. We set off on December 13 from the south of Poland. We drove a total of 9,000 km with two young children on board. Was it worth it? Yes, yes and yes again. We fell in love with Portugal and will definitely come back here more than once. In the article, we present the detailed costs of traveling by motorhome to Portugal, we provide the places where we stayed for the night and we suggest what to eat and buy on the way.
In 2021, we knew without hesitation that we wanted to go south again, but this time the restrictions in Spain were smaller, so we decided not to go to Portugal anymore. We spent 31 days in the motorhome. Our route was supposed to be, but we visited slightly different places, so I added new stopping points and some toll-related details here.
In a camper van to Spain. In a motorhome around Europe - travel route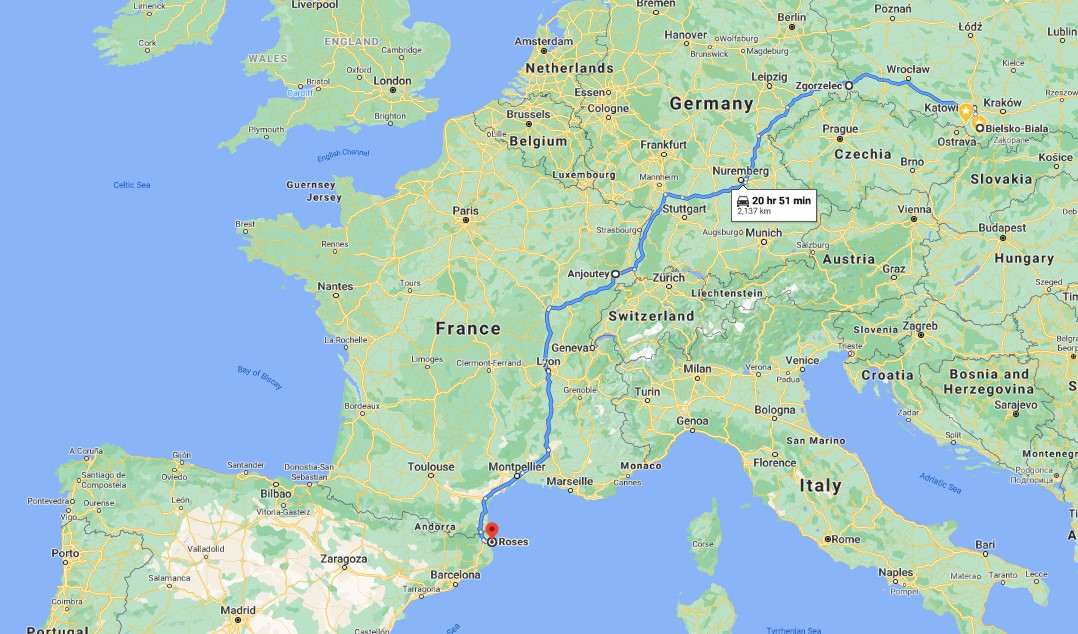 "Which way were you going to Spain?" - this question appeared very often among our posts on FaceBook, Instagram and in private messages. Honestly, we don't plan our cruising routes in any particular way. If we want to get somewhere quickly, we just check what Google Maps is proposing at the moment.
We knew that we wanted to go through Zgorzelec, because there we agreed to travel this route with Camper-System. It was they who suggested not to go to Portugal in northern Spain but through Costa Brava and Andalusia. Thanks to this, we were faster in the south of the peninsula.
On one day we crossed Germany, on the second day France and on the third day we spent under palm trees in Roses near Girona. We returned very similarly, but at the height of Nuremberg we turned to the Czech Republic, because the motorway through the Czech Republic costs us EUR 4, while the same section through Poland would cost us PLN 80.
Visited campsites and camper-parks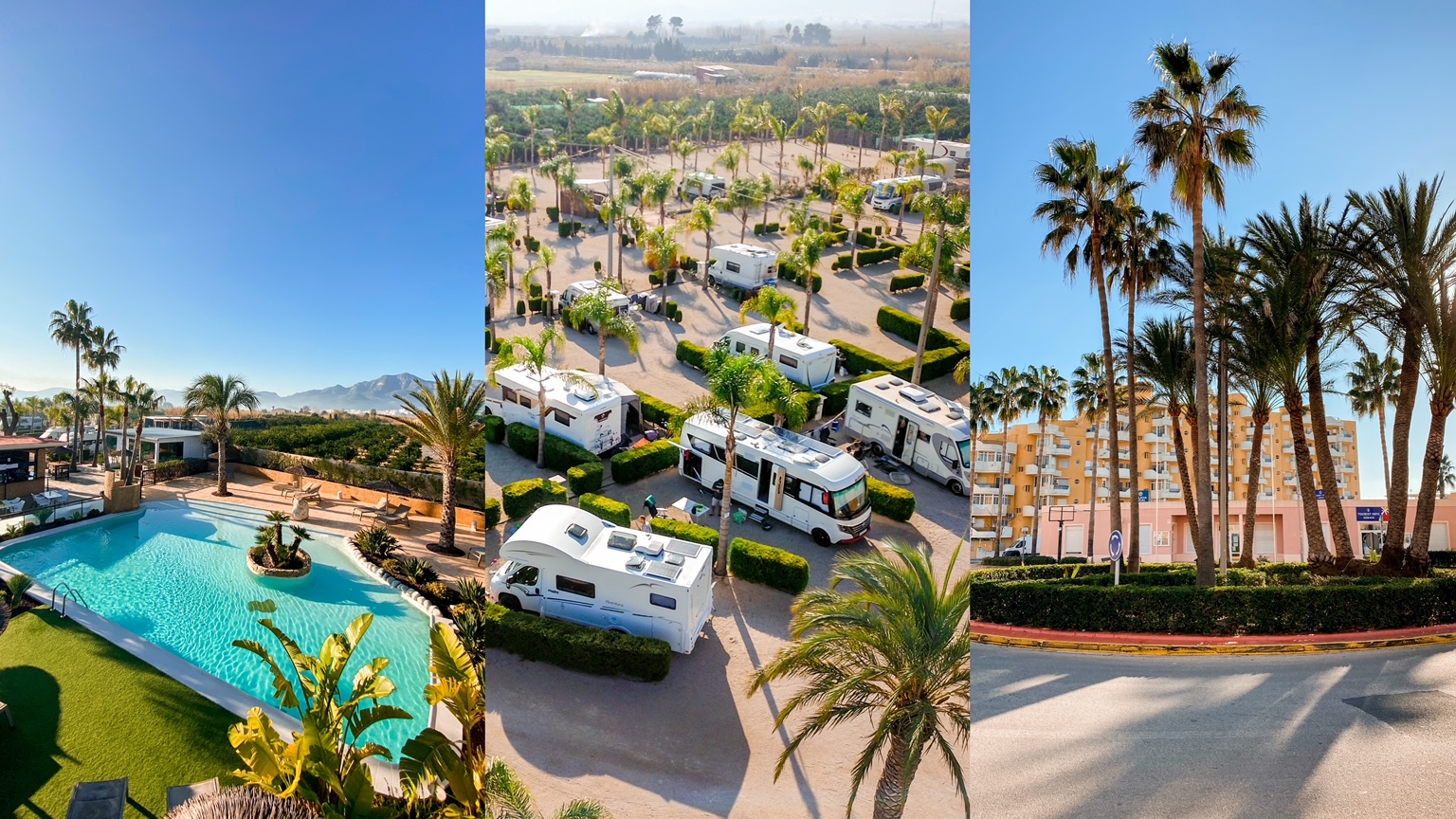 I only put paid, but safe places to stay on the map. I didn't put places here that we didn't like. I also did not put up free car parks at the beaches. Most of these car parks have official prohibitions on overnight camper vans. Some of them cannot be accessed during the day.
Each of the places on the map has a camper-service. Some are typical campsites for motorhomes. The rest are high-standard campsites and 5-star gems. A camping holiday in these places will surely be successful.
During this holiday period, the prices of the stay were as follows:
Camper parks : from EUR 10 to EUR 15
Camps: from 23 EUR to 36 EUR
This is the price for a motorhome, 2 adults and electricity. Electricity consumption on campsites in Spain and Portugal is not charged additionally.
Can you sleep in the wild in Spain and Portugal?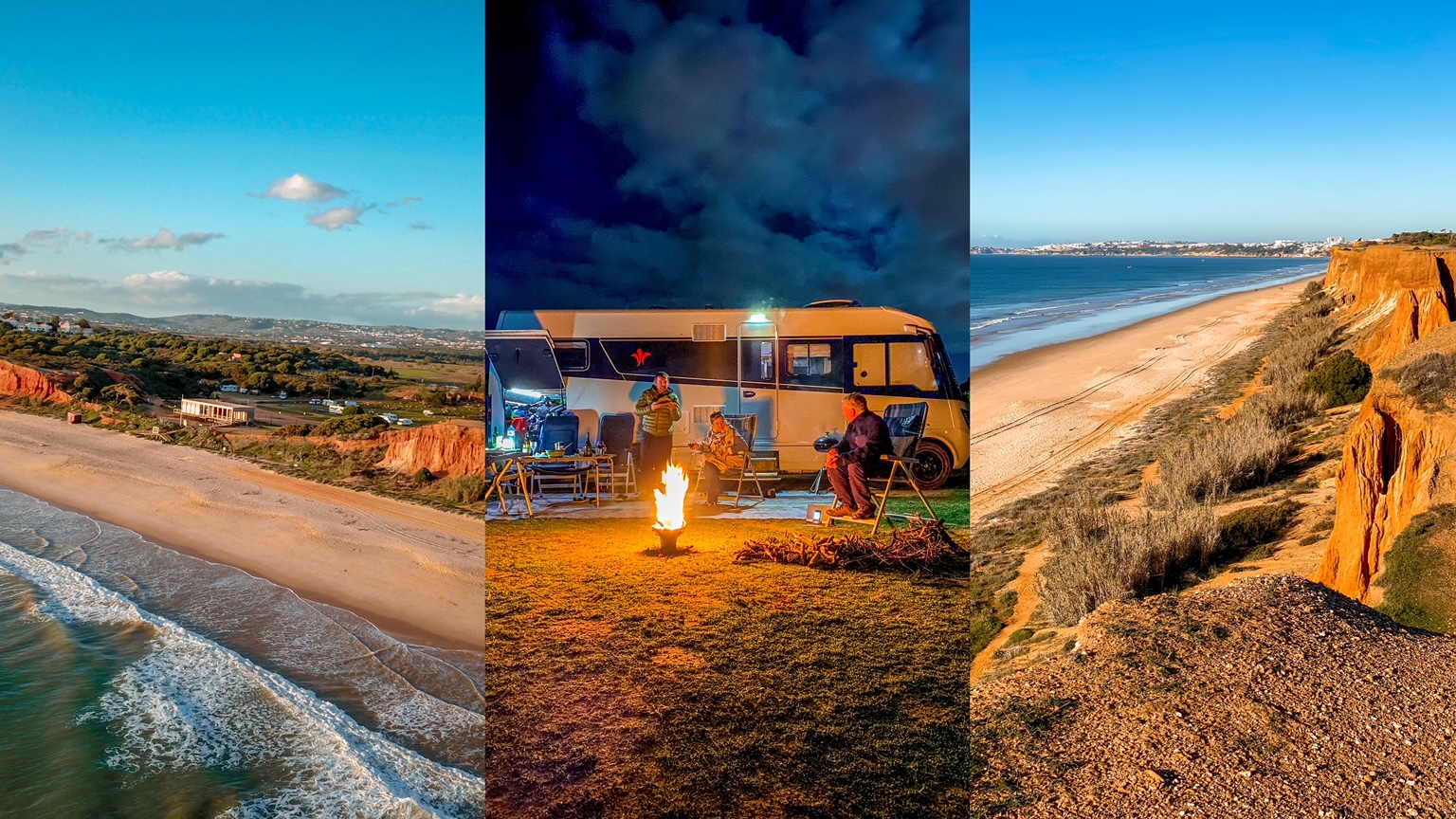 Until December 2020, it was possible to sleep in the wild in Portugal without any problems. That is, in places such as parking lots, next to beaches or at Tyrustic attractions. This has changed mainly due to the pandemic. A lot of motorhomes that spent the winter in Morocco were forced to stay in Europe. Most of them chose Portugal. In many cases, motorhomes left a lot of disorder. Residents filed complaints and laws prohibiting sleeping in the wild were quickly introduced. You can read more in our article " Portugal - no more sleeping in the wild ". After January 6, 2021, this law was changed again. Currently, it is not possible to sleep in a motorhome anywhere outside the designated areas.
Fuel and highway costs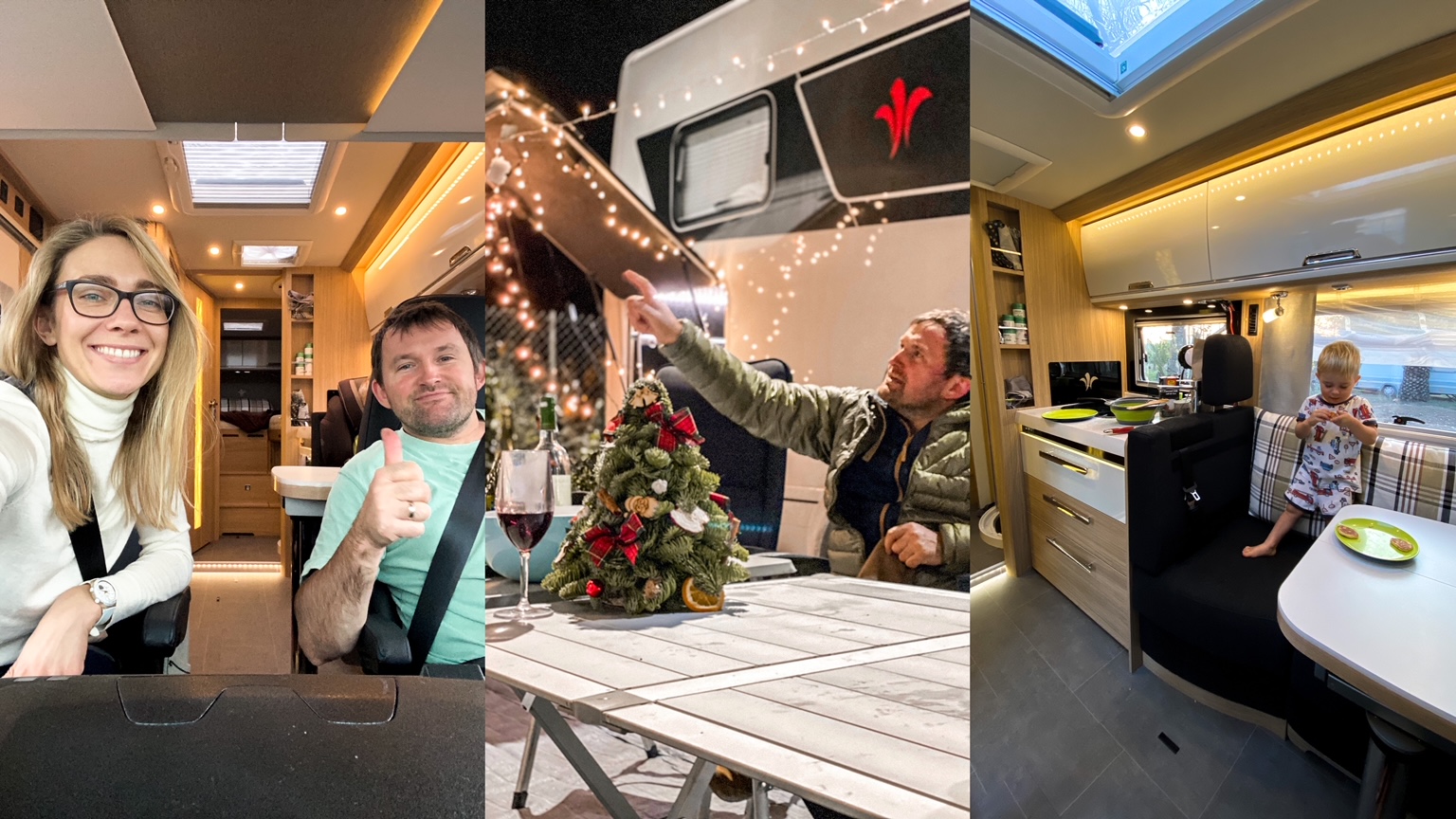 We traveled in a camper with a GVM of 4.5 tons . All the costs for fuel and highways amounted to EUR 2,000.00 , and in detail it looked like this:
Highway costs:
Poland: PLN 88
Germany: EUR 0
France: € 268.90
Spain: EUR 66.20
Portugal: EUR 20.00 *
* Here I have to make a small digression about the highway in Portugal. In the south there is a motorway with automatic toll collection. There are no gates, cameras read license plate numbers and charge you from your account. We registered an account, we bought a loan for EUR 20. The system never recognized our boards. No amount has been withdrawn from our account. However, I enter this amount in the expenses, because we have paid the prepayment. These cards can be purchased at a motorway entrance, gas station or post office. You can register up to 3 days after you first cross the gates on the motorway.
Fuel : 549 PLN and 1,284.00 EUR
Gas : PLN 68 and EUR 142.60
AdBlue : EUR 22.60
Fuel consumption at 110 km / h is 13.5l.
A comprehensive motorhome test in the form of an article and a film that was made during the trip can be read here: " Niesmann-Bischoff Arto 77e - beautiful motorhome [TEST CampRest] ". We tested this motorhome for the dealer of this brand in Poland, mCamp from Dzierżoniów.
In 2021, we tested another camper on this route: Concorde Carver 790L. It was also a motorhome above 3.5 tons GVW , but it was much higher, so we also paid more for highways in France . One way this cost was 50 € more.
What to take for a winter motorhome trip to Spain and Portugal?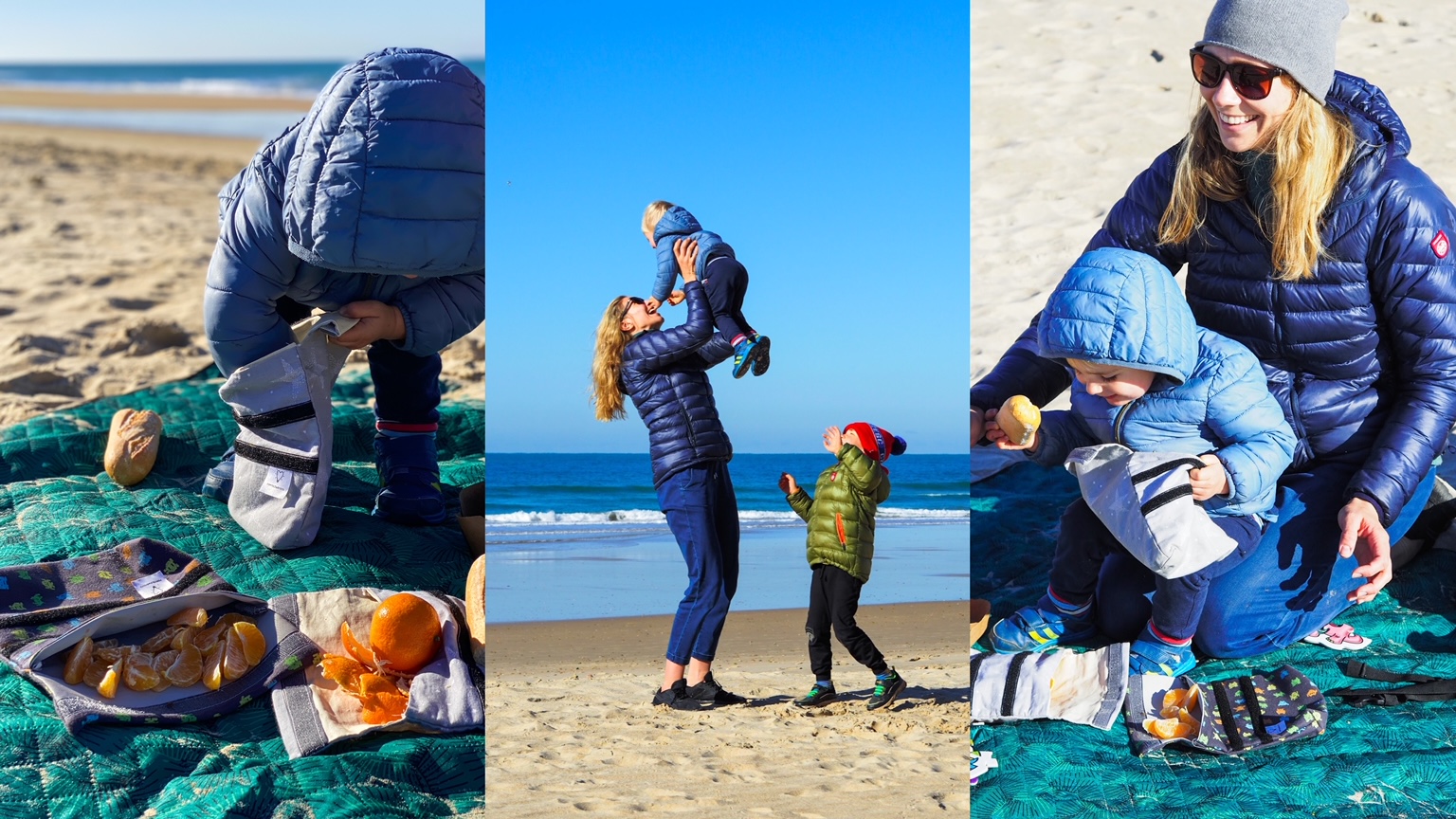 Costa del Sol and Portugal are a paradise for surfers. It is worth remembering about this when packing your motorhome for vacation and taking your wetsuits. There are many windsurfing schools open all year round, where you can also rent equipment. If you don't want to try your hand at the board, you can always choose a bodyboard.
In addition to swimming accessories, it is worth taking beach gadgets with you. After a long day at the beach, you may need a brush to clean sand from your feet and shoes. By the way, do you know what is equally good at collecting sand from your feet? Body powder!
Despite the fact that during the day the temperature was felt high, even 20 degrees Celsius, the mornings and evenings were cold and humid. Remember this when packing your wardrobe. You will certainly need more warm clothes than beachwear.
It is definitely worth taking camping chairs and a table with you. The evenings are so warm that you can successfully spend time in the jackets outside with a barbecue and a glass of grape juice.
What to eat on vacation in Spain and Portugal?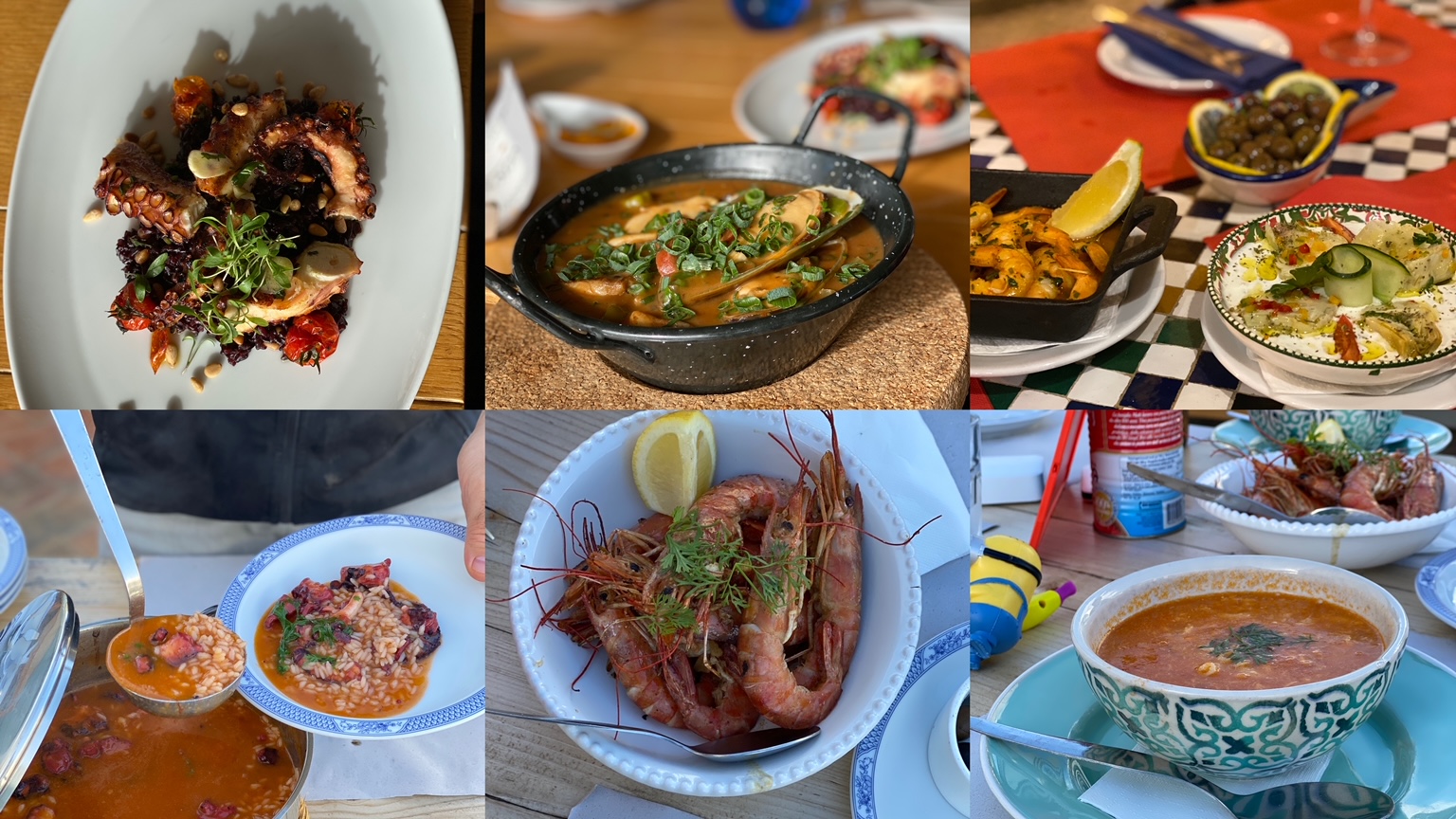 During our Christmas trip, we ate tangerines the most, the harvest of which ended at this very moment. Returning in January, we noticed that only oranges were hanging on the trees.
It is worth eating bacalao - dried and salted cod,
Be sure to try Manchego cheese available in every supermarket. The stores delighted us with the variety and form of sale of frozen seafood. See the photos below.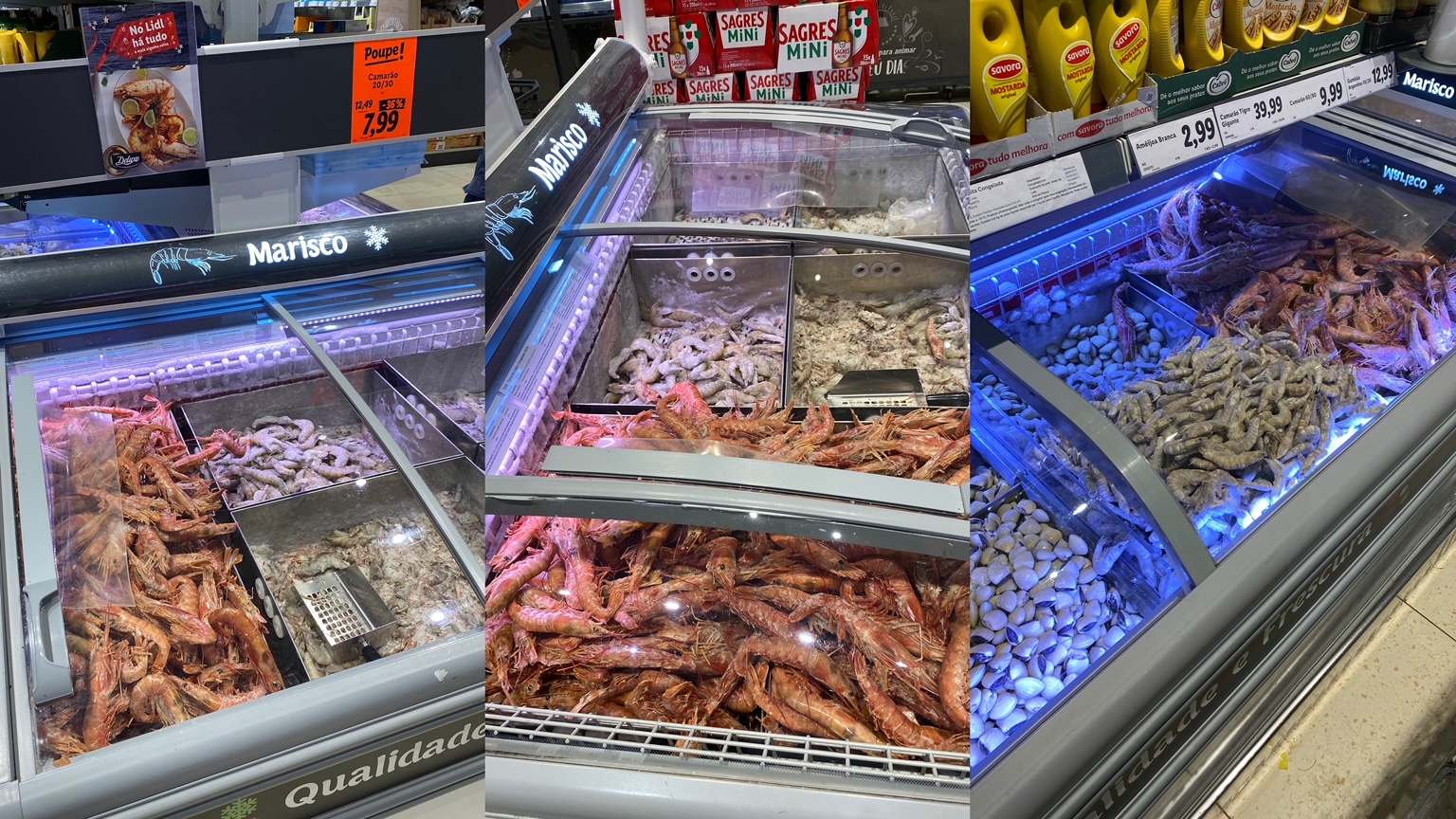 Both in Spain and Portugal, roasted corn kernels are very popular. While you can buy them basically only in health food stores or online stores, they are available in every supermarket there.
What to bring from holidays in Spain or Portugal?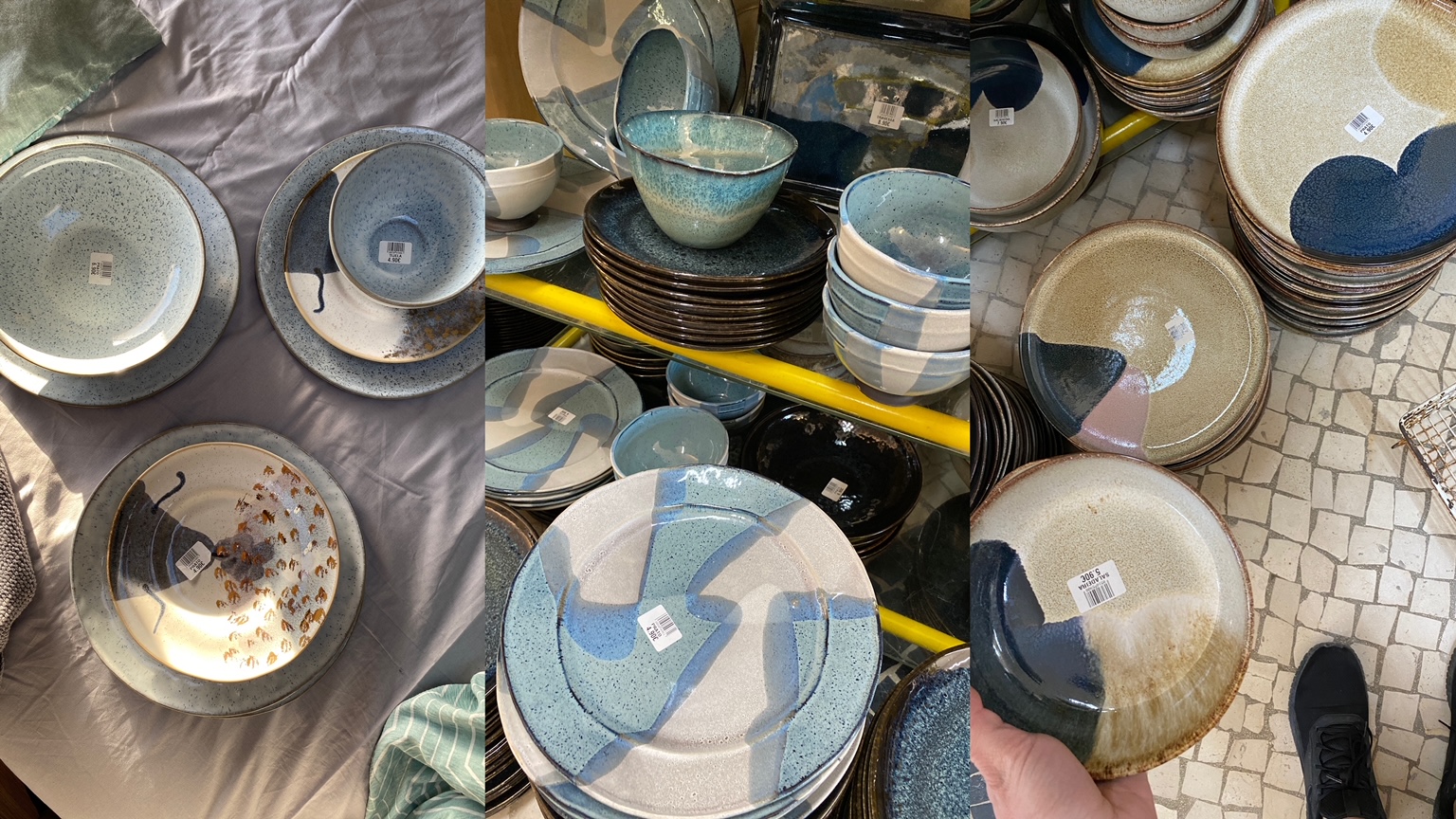 Leave yourself a few kilos of load capacity for Portuguese ceramics. We did our shopping in Sagres, but there are plenty of pottery shops all over Portugal. We bought a dozen or so items in total, but I still wish I had bought more. It is worth getting ready not only for the extra weight, but also for a longer time spent in the store. The choice is huge! From plates, bowls, bowls to cups, Azulejos washers, bathroom accessories and ceramic magnets.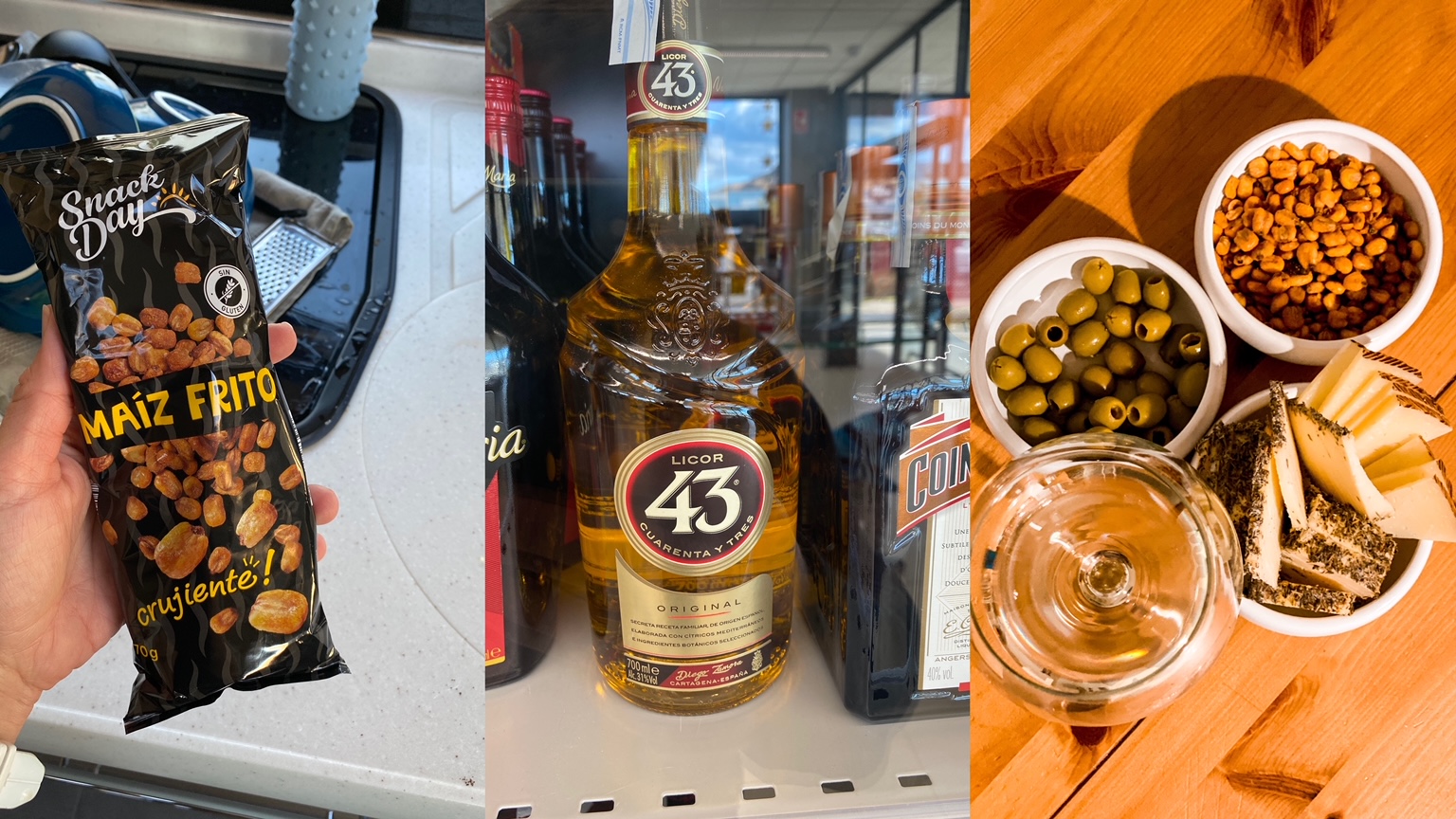 While bringing Spanish or Portuguese wine to Poland may not make much sense, because many good wines can be bought at popular discounters, it is worth bringing something that is not so popular, i.e. liqueur 43. Cuarenta Y Tres is a sweet liqueur that is said to be combines as many as 43 flavors. I got messages from our readers that apparently it tastes great with coffee. We haven't tried yet, but we have some bottles for testing :)
From Spain in 2022 we also brought salt, algae and chips;) in the photo you will find the best nacho dip we found!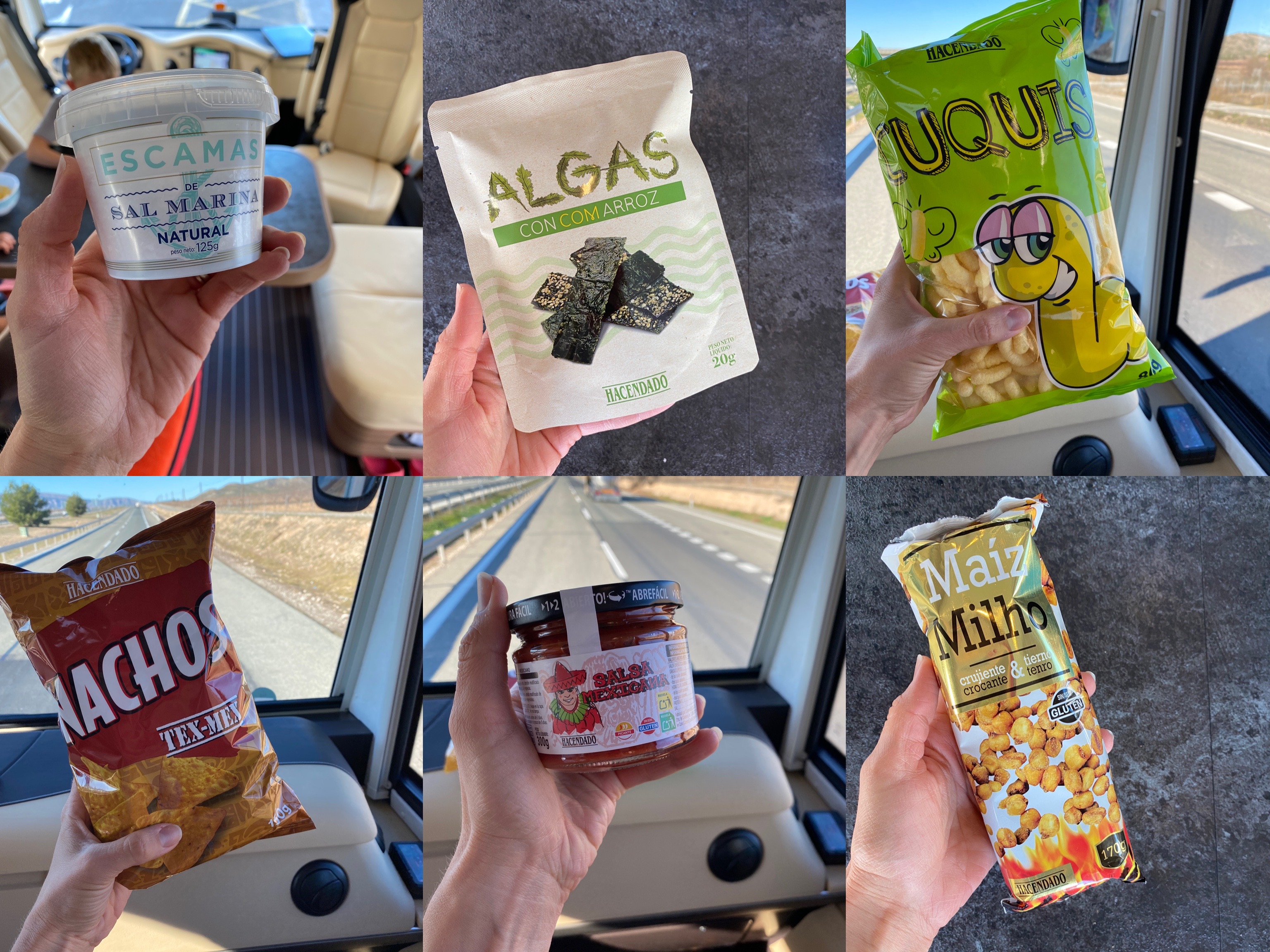 Is it profitable to go to Portugal with 3 weeks?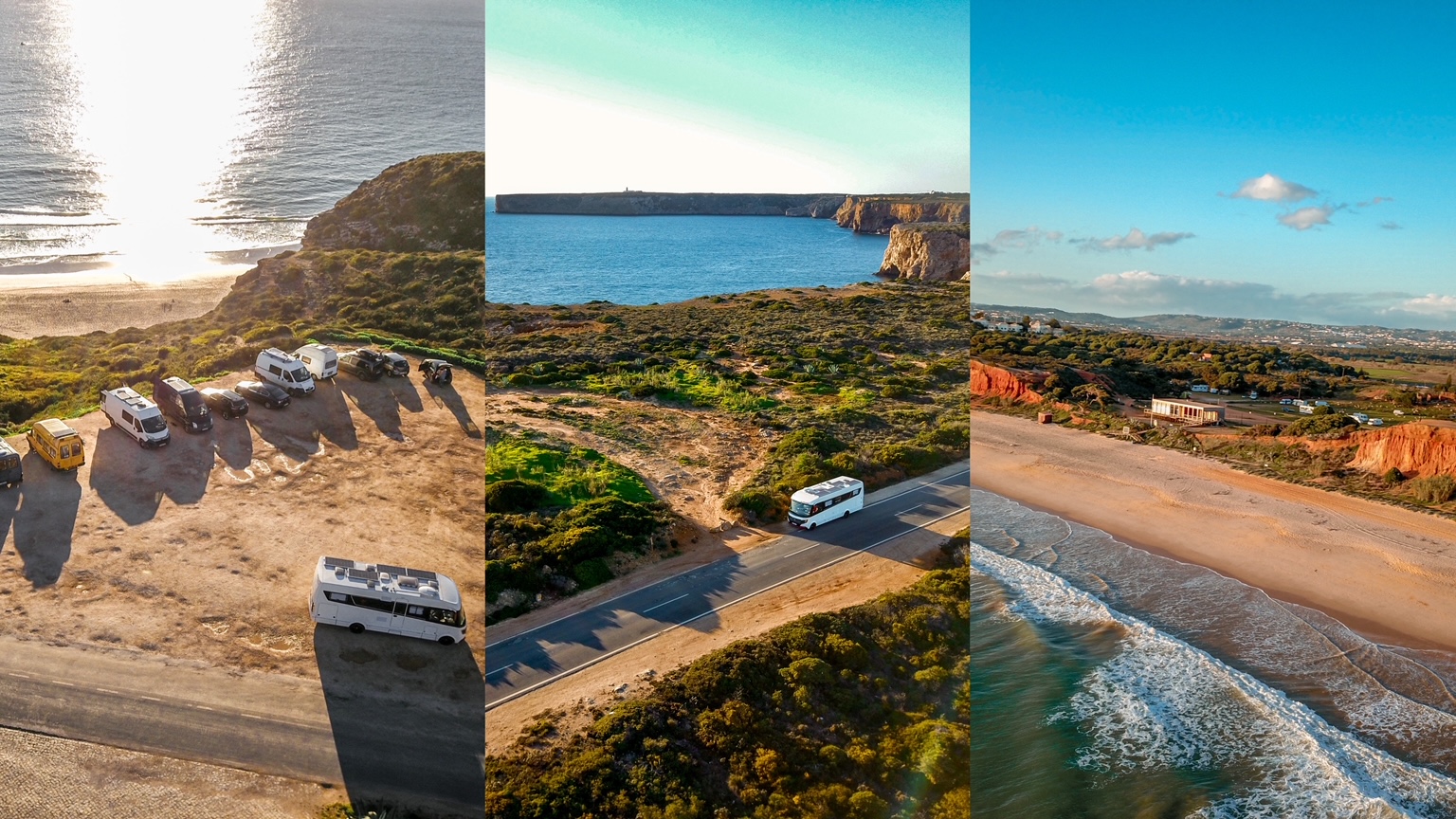 Personally, I think it is the most profitable to go to Portugal with a minimum of three weeks of vacation. If you have less time, it is worth omitting Portugal from your trip plan. It is definitely worth getting to Andalusia, but if you only get to Alicante, you will like it too. It is worth mentioning that the weather on the Costa Brava or Costa Blanca was comparable to that in the south of Spain.
However, we know people who traveled to Andalusia and back to Poland in a week, not only relaxing on the beach, but also racing on the slopes of Sierra Nevada! I warmly encourage you to choose Spain and Portugal for your next vacation in a motorhome or with a caravan - not only during Christmas.
If I haven't convinced you yet, visit our group Cool Camps on Facebook and talk to others who have already visited Spanish and Portuguese campsites.
If you liked the article - share it with your friends or leave a comment.
An engineer with a passion for traveling. My dream is to drive a motorhome through the USA from coast to coast. I would also like to do a few longer bike trips around Europe, but I have to convince my husband to do that;)
Enjoyed reading this article? Share it!