How to diversify your travels? Geocaching is definitely worth paying attention to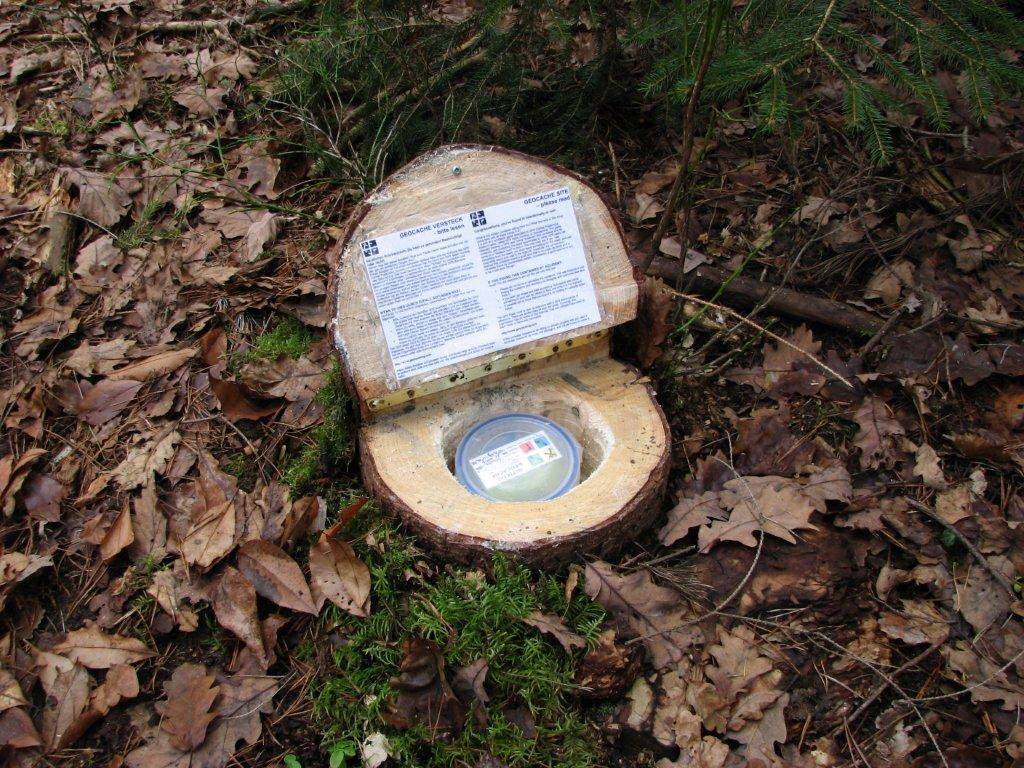 The routes during our journeys show us caches. Thanks to them, we reach the most beautiful, unknown, magical places! Besides being a great signpost, Geocahing is also a lot of fun. The enthusiasts who create the boxes are incredibly creative, they have a great sense of humor, they often allow us to empathize with the role of Sherlock Holmes! What do you say?
- Over there! On the tree!
- I do not see!
- Well there, at the fork, almost at the very top!
- Oh indeed, it is. How small, barely visible!
And we climbed that tree. Why? Because there was a cache there?
Thanks to keshos, we reached the wild hot spring in Iceland, we discovered deserted beaches in the most touristic places, we admired the views from points that you will not find on the map.
Selected places we have reached thanks to Geocaching:
An abandoned hut and a hot spring in Iceland. The 4 hour walk was worth it!
Geo code: GC3NX89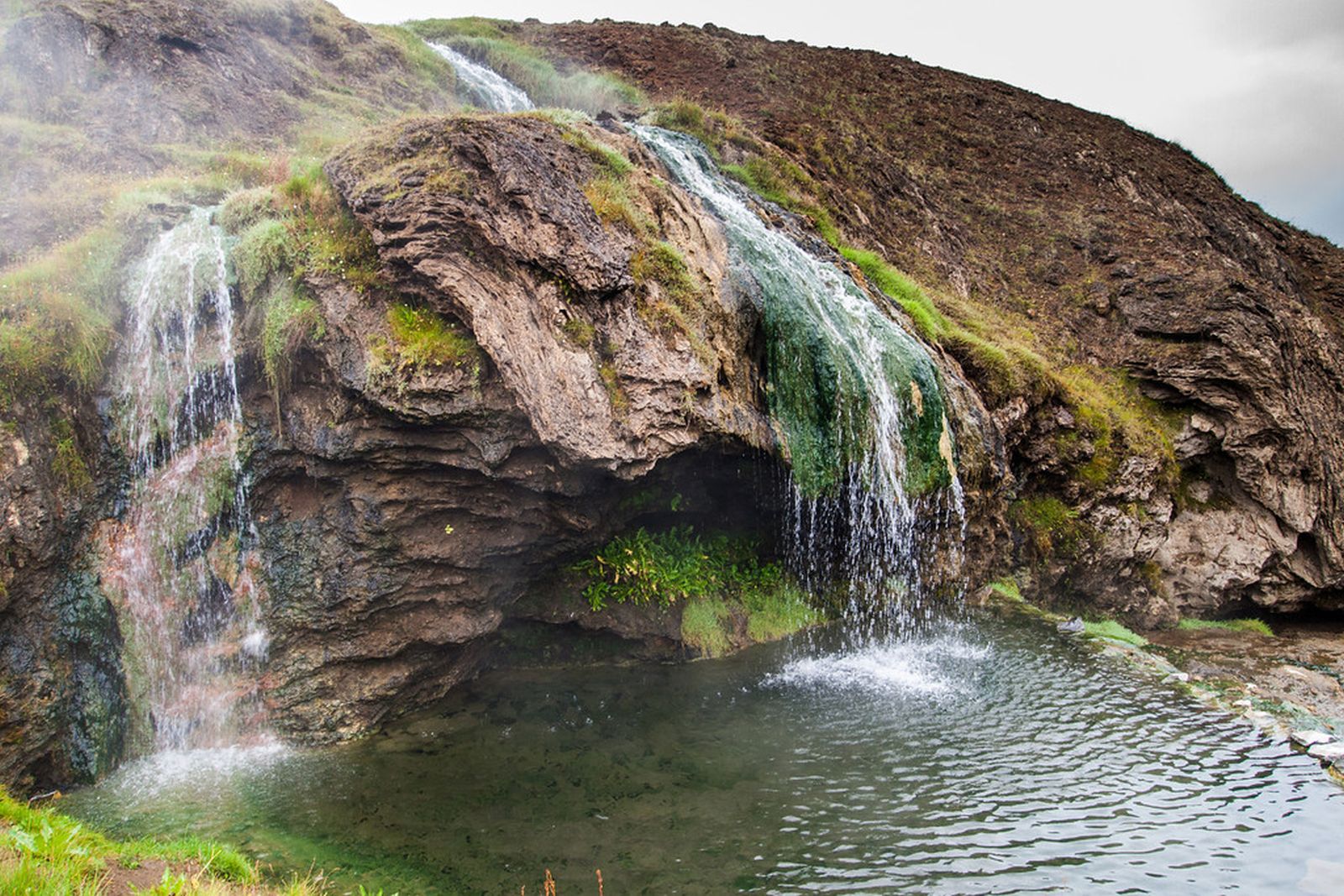 Hidden viewpoint in la Palma: Pico de la cruz. A fabulous view!
Geo code: GC363JX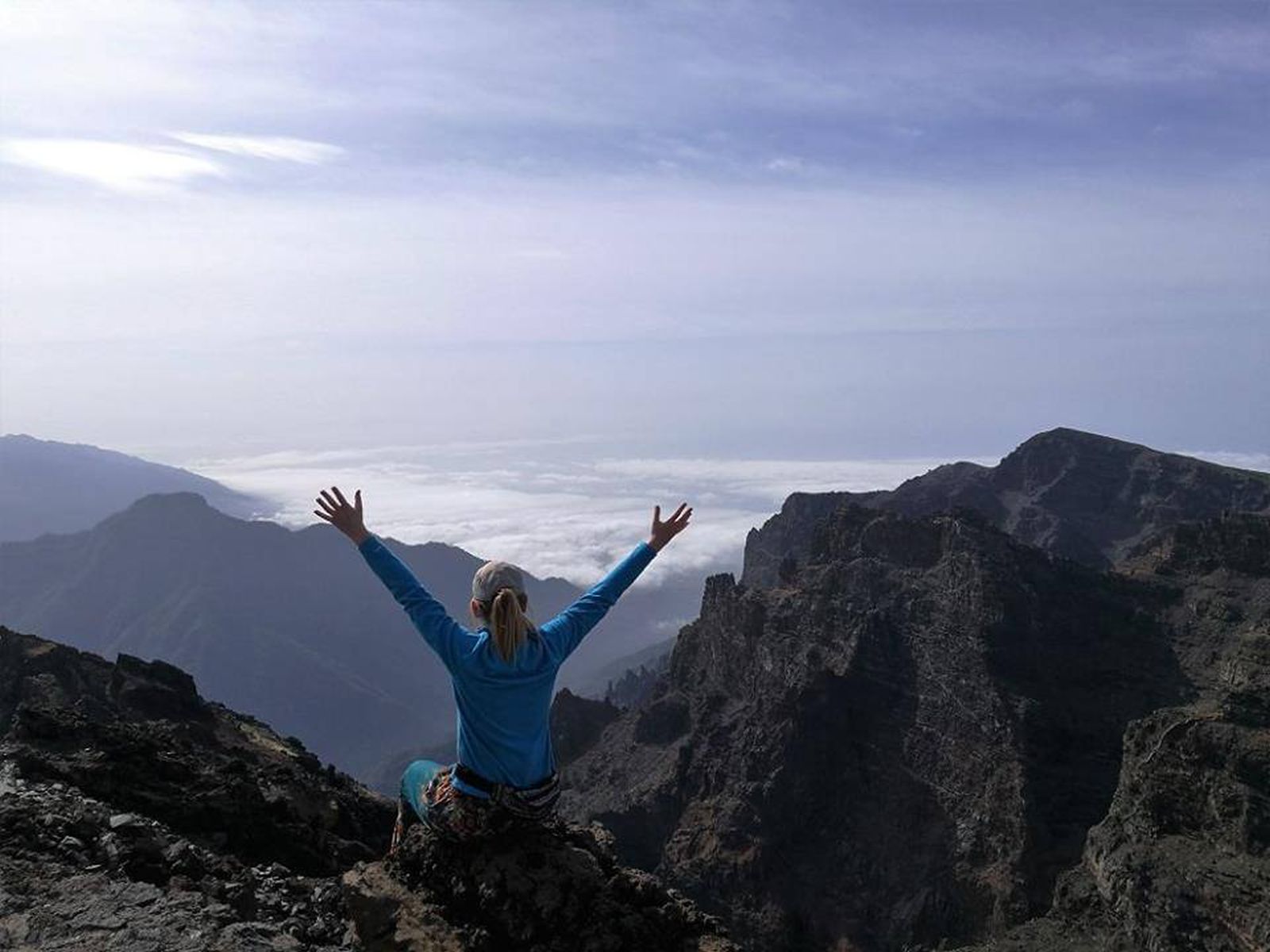 Spreewald, or German Venice
Geo code: GC59H8G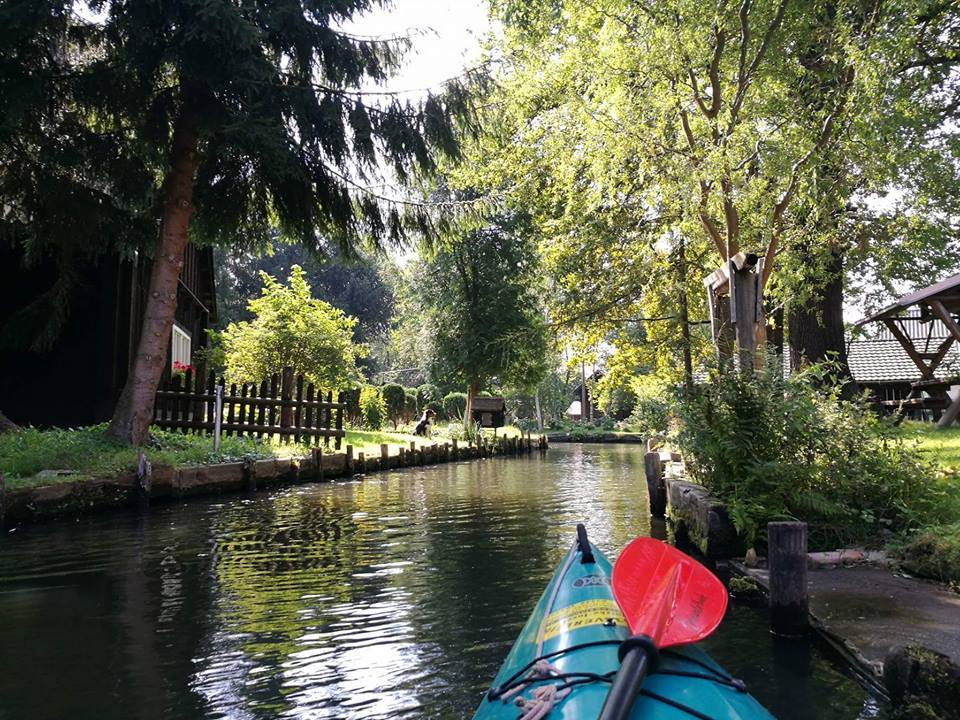 Majorca. 5 minutes from the tourist Mirador Es Colomer. Only us, Spanish cheese, chorizo and this view!
Geo code: GC6EC5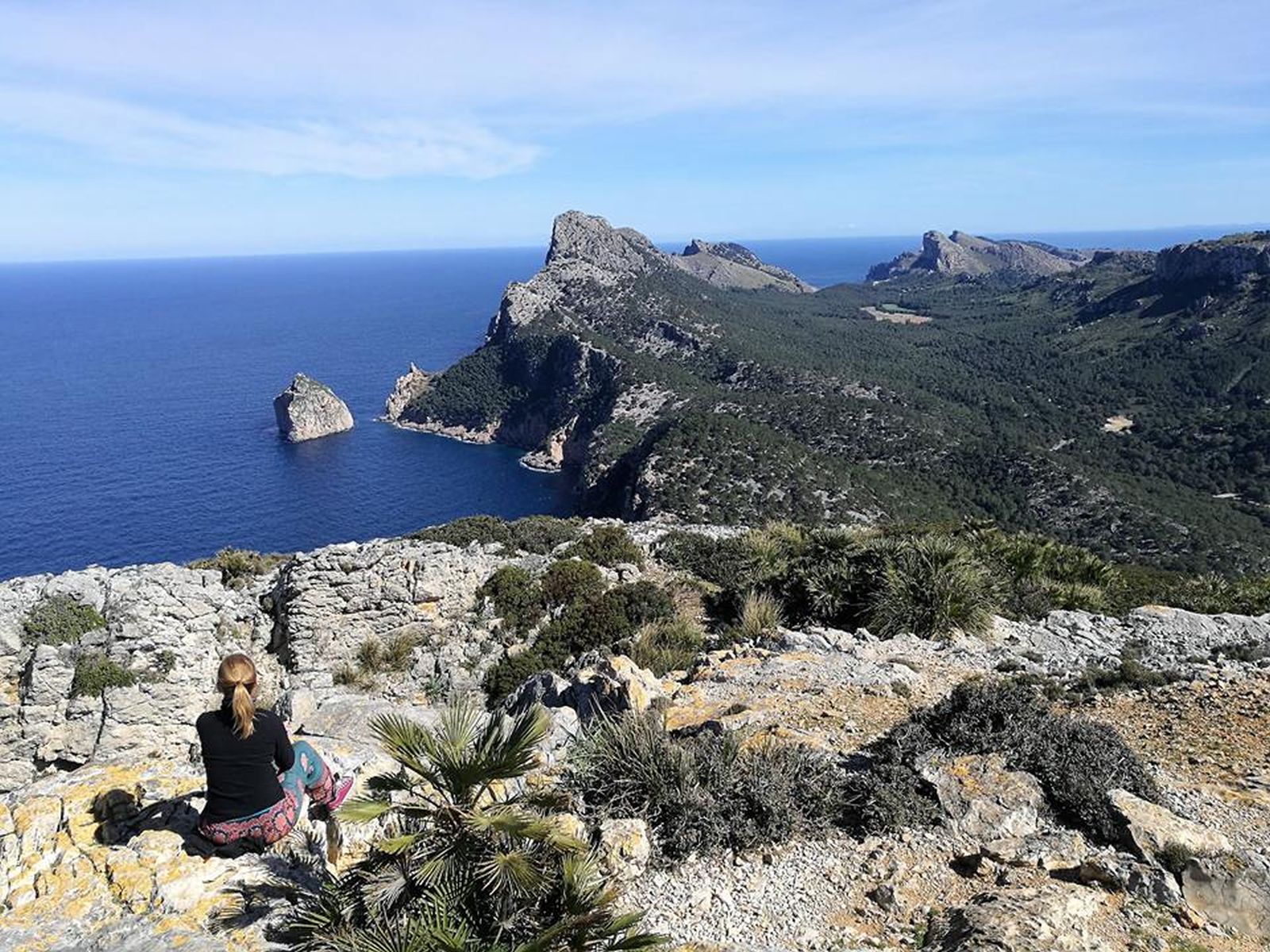 Beautiful Bavaria and Lake Elbsee
Geo code: GC4G5Y0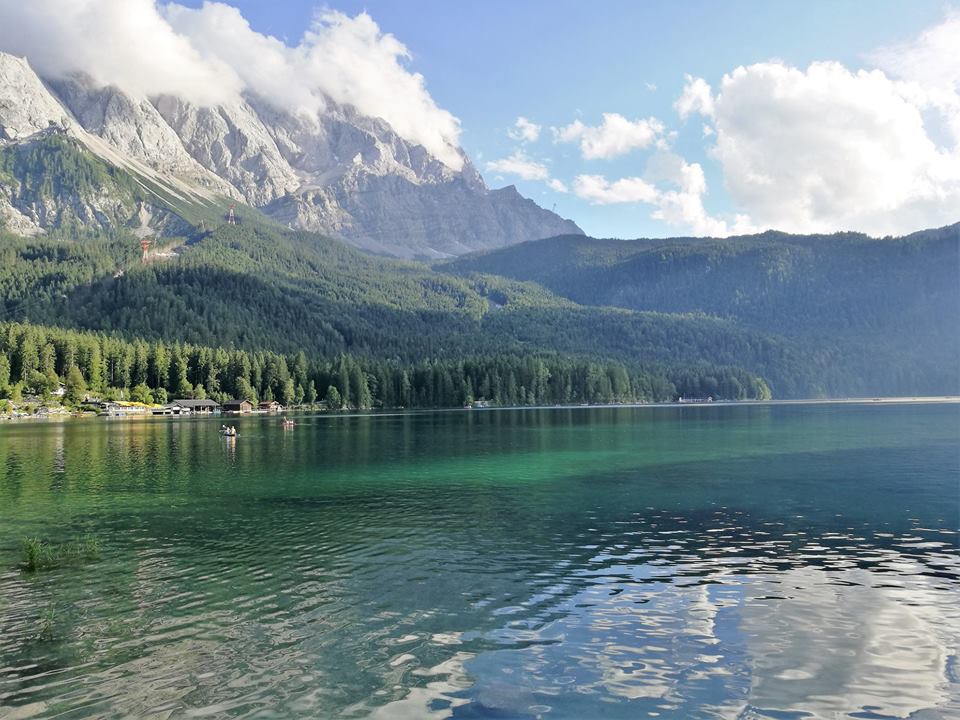 How did our adventure with Geocaching start?
We have always liked to explore, discover and get to know. We love all kinds of puzzles, we love board games. And we love traveling the most. Geochaing combines all our passions. One time we met a fan of this game (greetings to aqq19), he explained the basic rules to us, took us to keching together and we got hooked. At the beginning, we were only looking for traditional hiding places, hidden in our city. Over time, we started to solve more complicated caches, the so-called multi. Currently our favorite. It's such a game of stalking. You solve more or less complicated puzzles by going from one point to another. The number of stages varies. Some multi can take us an hour, others all day or ... all night! And finally we have the final. Usually spectacular, showing an amazing place! At one point, we started looking for treasures during our travels. It turned out that caches lead us to the most beautiful, unknown, and above all not very touristic places that you will not read about in guidebooks. And so, for several years our travel routes have been marking these points on the map.
Apart from the fact that we love traveling, we are fans of penetrating abandoned places, broadly understood urbex. We love to explore a raw history. Kesze show us the most mysterious gems of our globe. Geocaching will show you abandoned hospitals, water towers, tunnels, bunkers, shelters, gems hidden deep underground, in the depths of the forest, where ordinary people usually do not reach or arrive by accident.
Some people put gnomes in their gardens, others fountains. While caching in Germany, we came across ... a plane wreck in a certain garden. The owner of Tupolev (TU-134A) is the manager of Gasthof Deutsches Haus in Grünz. The Lord decided to buy it in an auction. Initially, there was supposed to be a restaurant in the wreckage, but it did not meet sanitary standards, and so the plane stands in the garden and serves as a local attraction. Geo code: GC6QDPY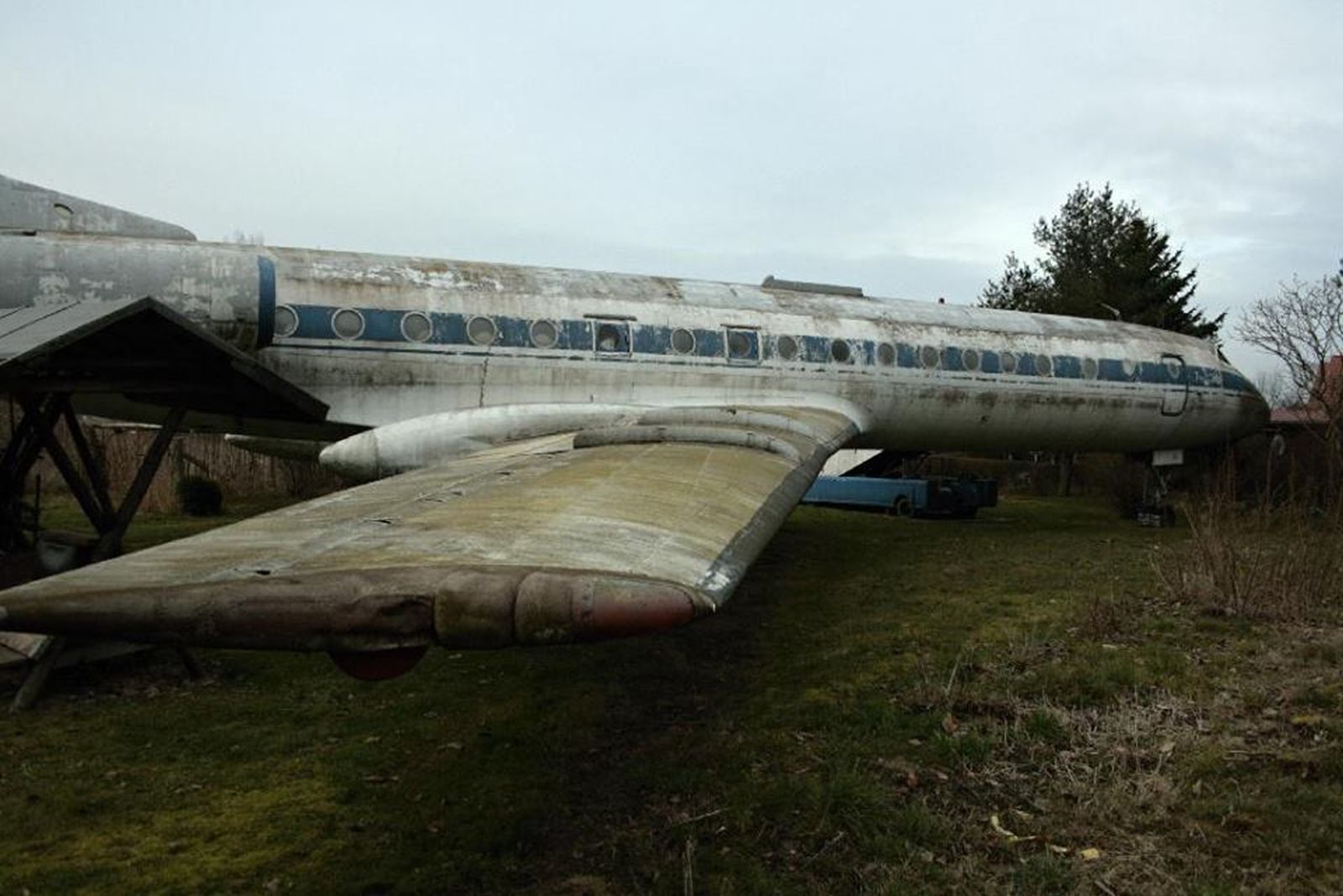 Below is the magical Chiatura, located in the heart of Georgia. Time in this small town stopped about 50 years ago. In this unusual place, you have the opportunity to come by old, rusty cable cars. Geo code: GC59H7T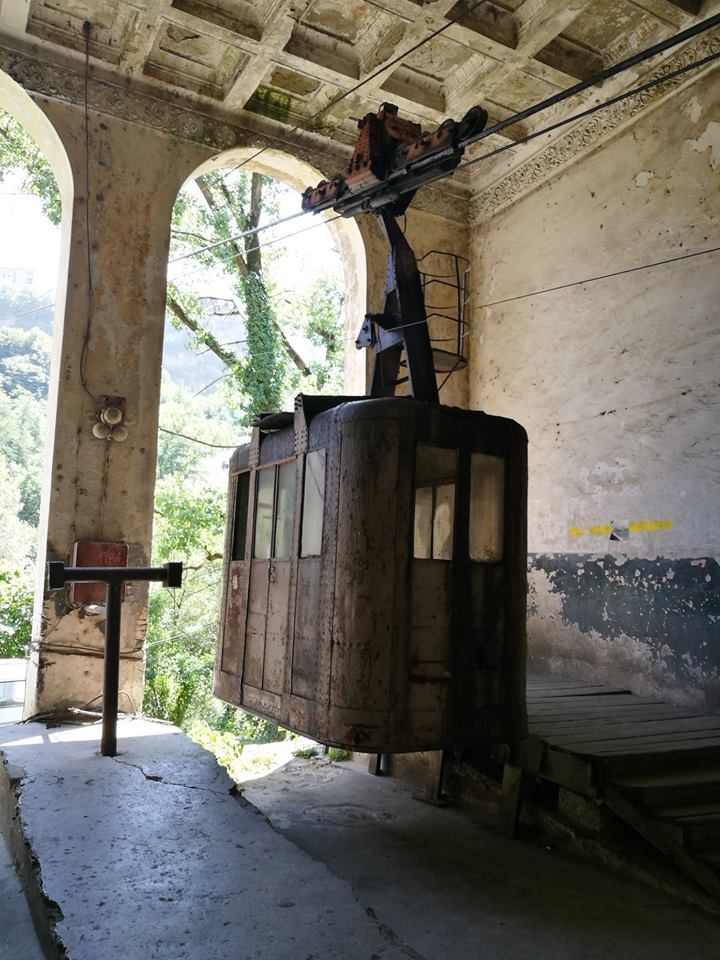 Ruins of the Spa in Beelitz, which in the 19th century was considered the best and largest healing complex in the world. The architecture and atmosphere of this place are simply indescribable. The hospital is full of atmospheric, dark and strange rooms, secret passages and nooks. Geo code: GC4Z4Z0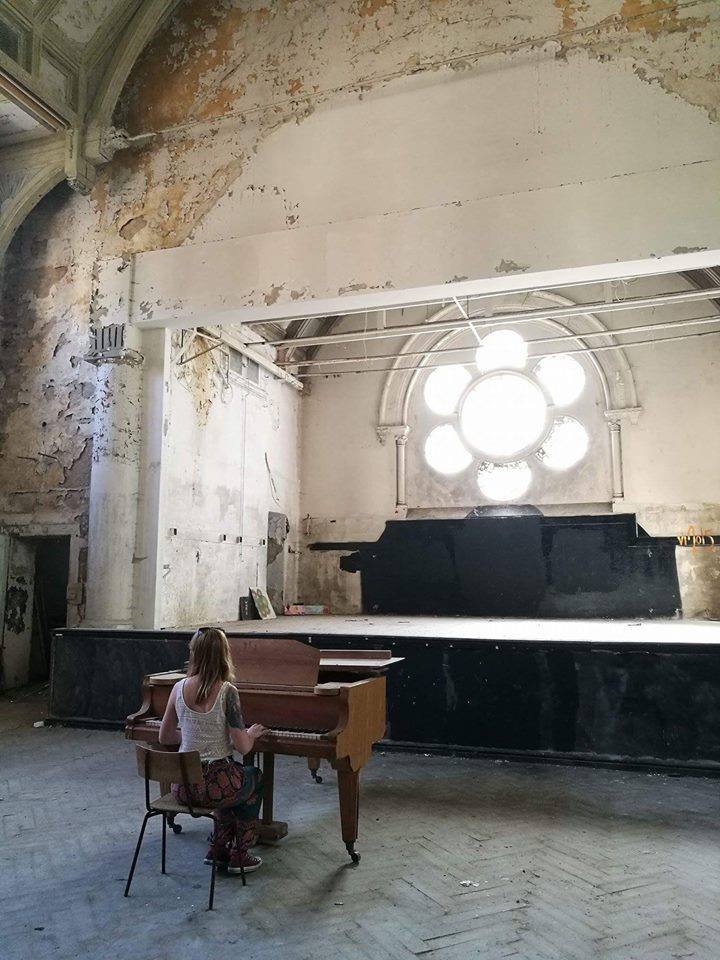 Ruins of an old pumping station in Tenerife. An unearthly viewpoint, a great place to dine and sip a calimocho. Geo code: GCHXPA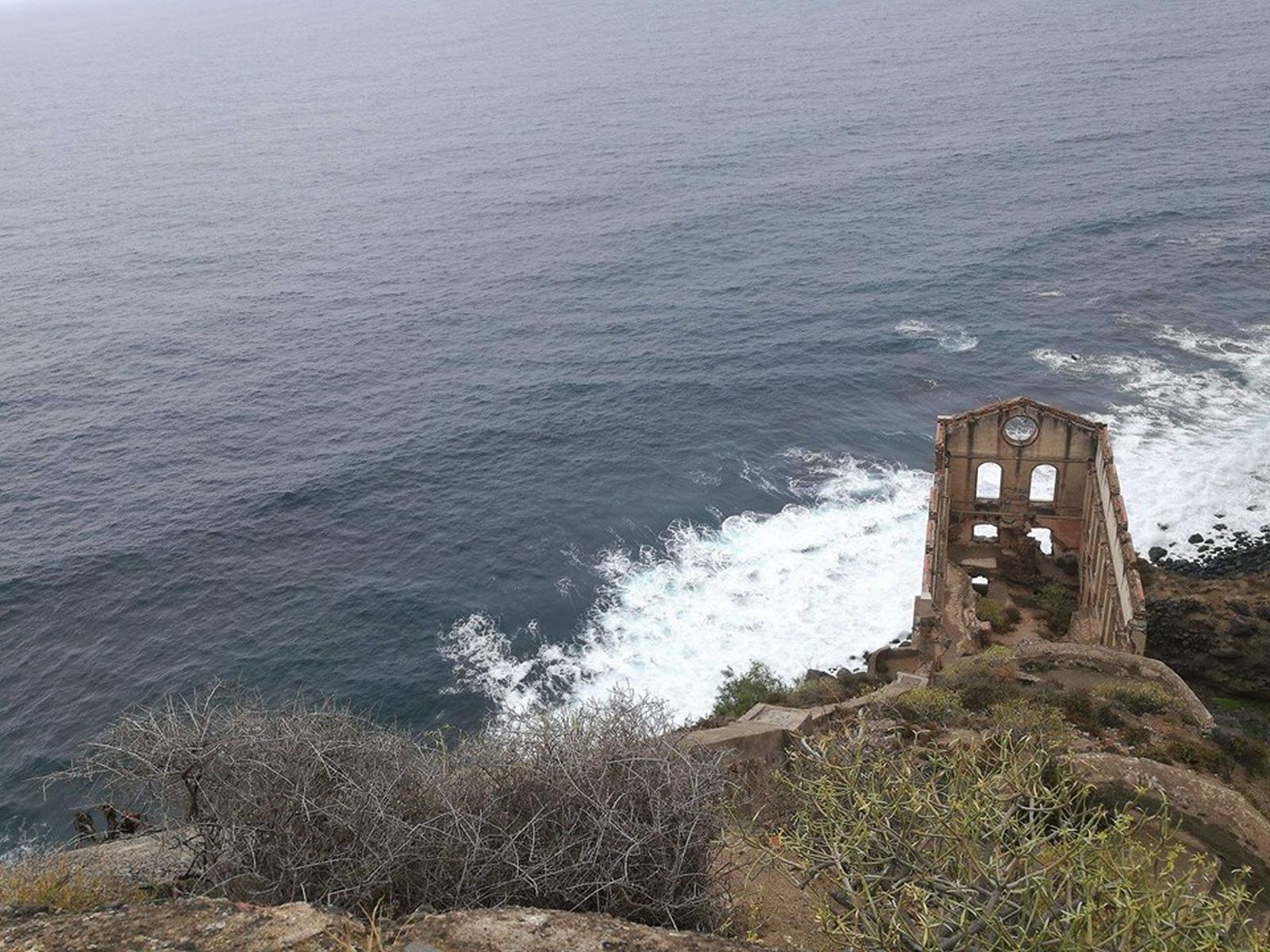 But what exactly is this Geocaching all about?
Geocaching is nothing more than looking for treasures, i.e. caches that are created and then hidden by people all over the world. The caves are located at the top of Mount Everset, in the depths of caves, in shipwrecks, deep in the ocean. They are probably also within a kilometer from your place of residence, somewhere under a bench, by a monument or high in a tree.
How to start playing with Geocaching?
You need a phone with the c-geo application and a GPS function. Treasures are in the form of boxes, bottles, containers. In the middle there is the so-called Logbook, i.e. a book, a piece of paper on which you enter your nickname with a date or stamp with your logo. We already have one! As the game is also aimed at children, there are often various toys or other gadgets inside: magnets, badges, pins, etc. Do you want to take something? Go ahead but leave something back. We have got our Keszerski set, which includes, among others: a pen, magnet, uv flashlight, headlamps, string, notebook, tweezers and, of course, a lot of small items to replace. Before we go on a Keszers trip, we always plan what treasures we want to take and then we look at their attributes. Sometimes we have to equip ourselves with additional equipment: waders, harness, ropes or batteries.
Sometimes the cache is just a container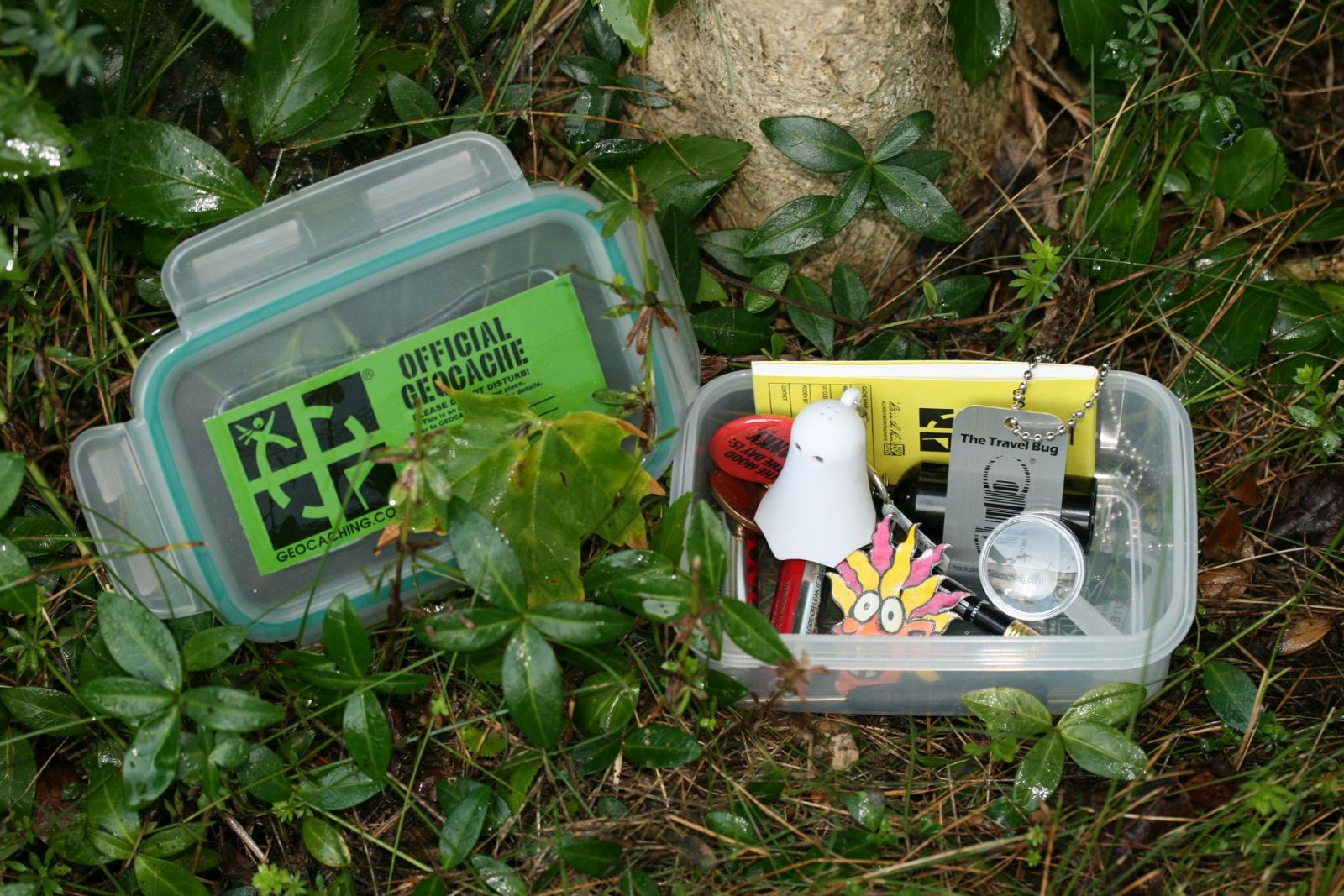 Sometimes a little more unusual container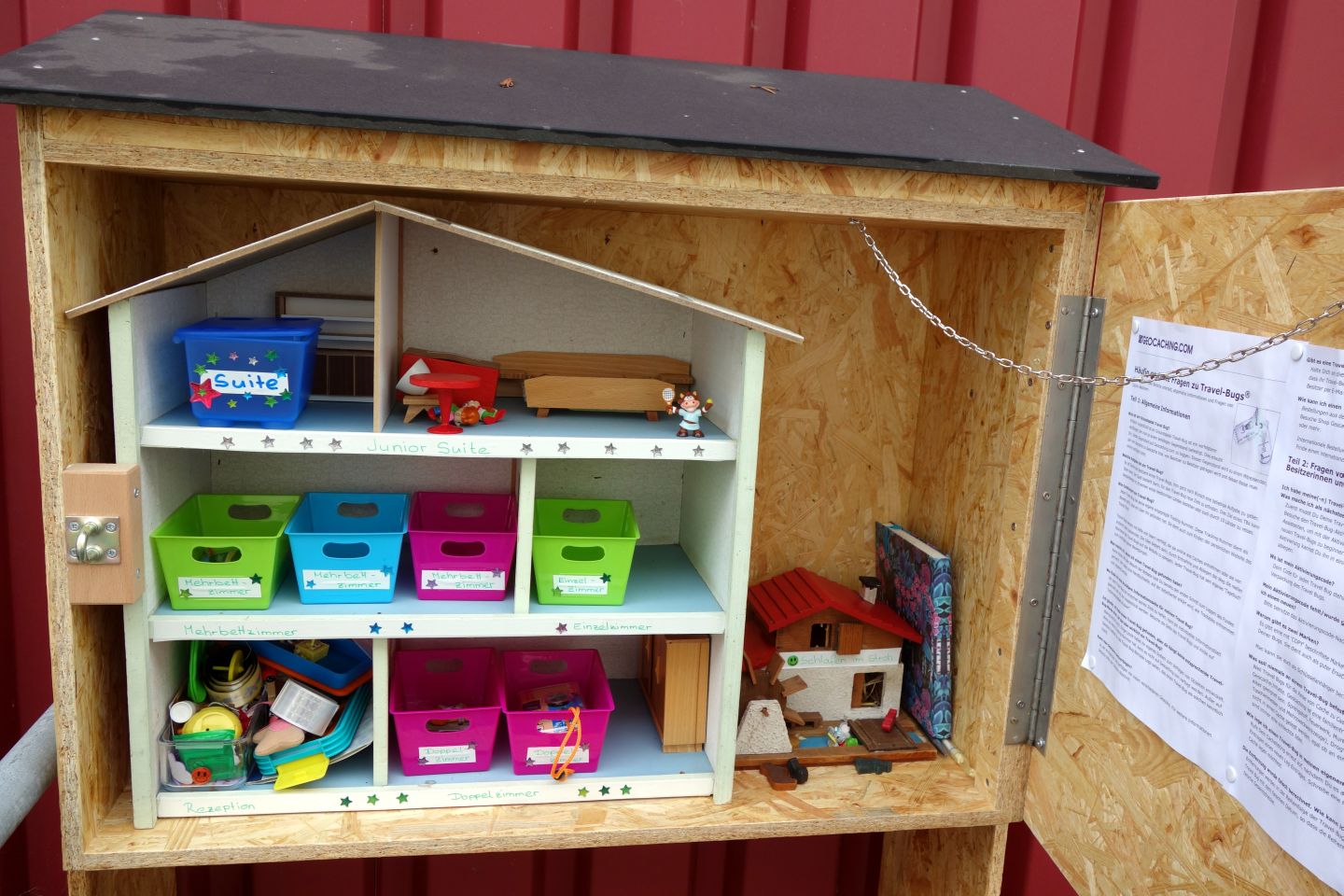 Sometimes we have to solve complicated puzzles to get to the cache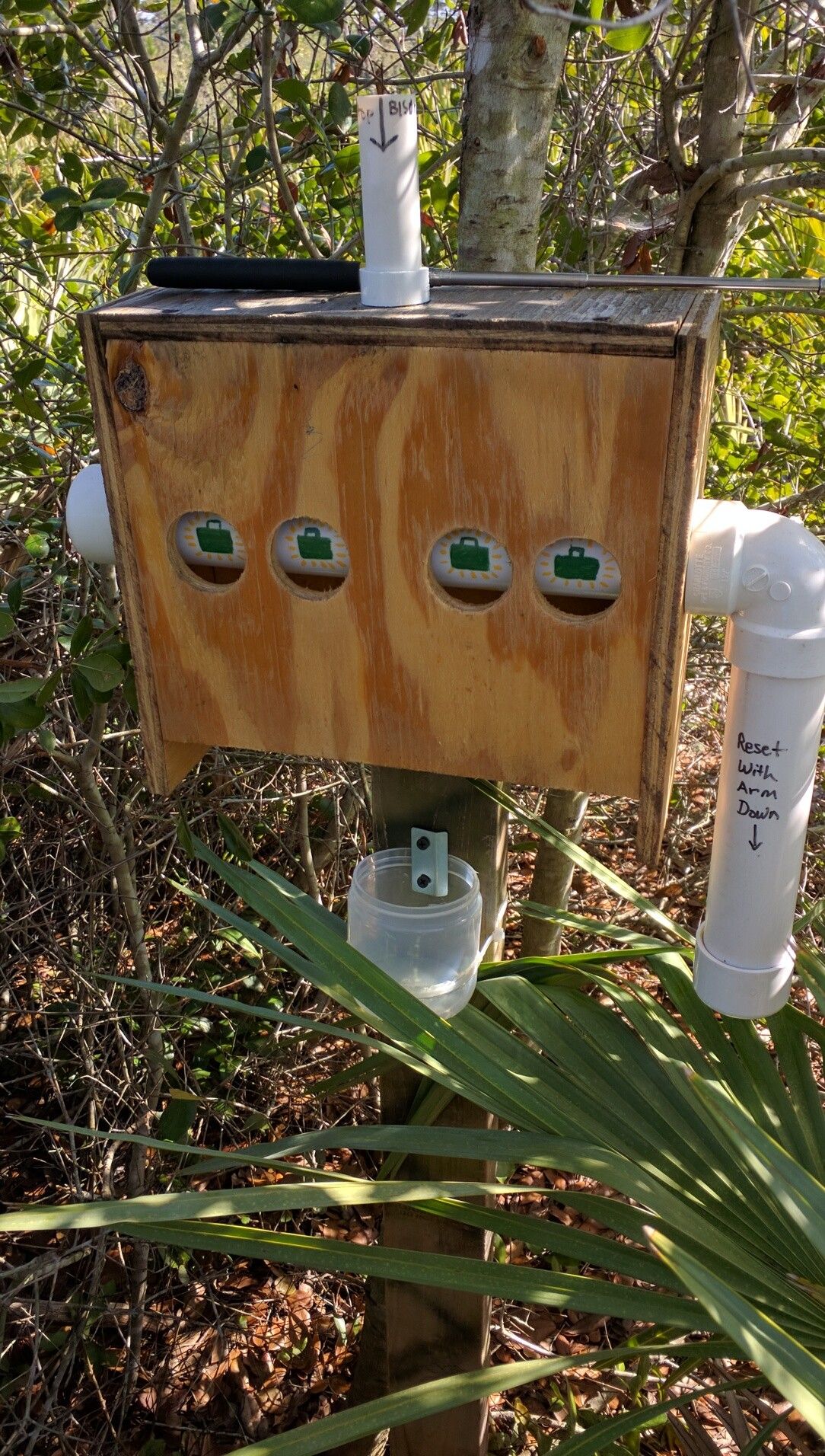 or look with a slightly different light, e.g. UV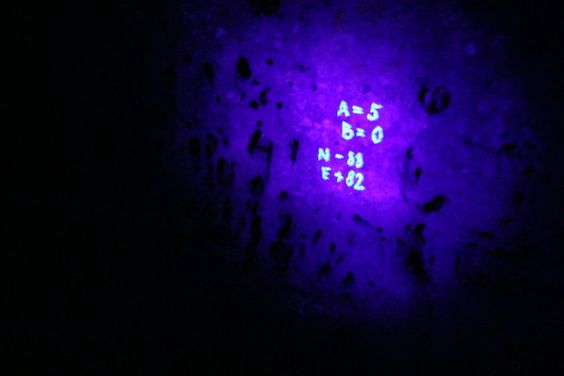 At first glance, an ordinary stump, in fact a masking, hiding a geocaching container inside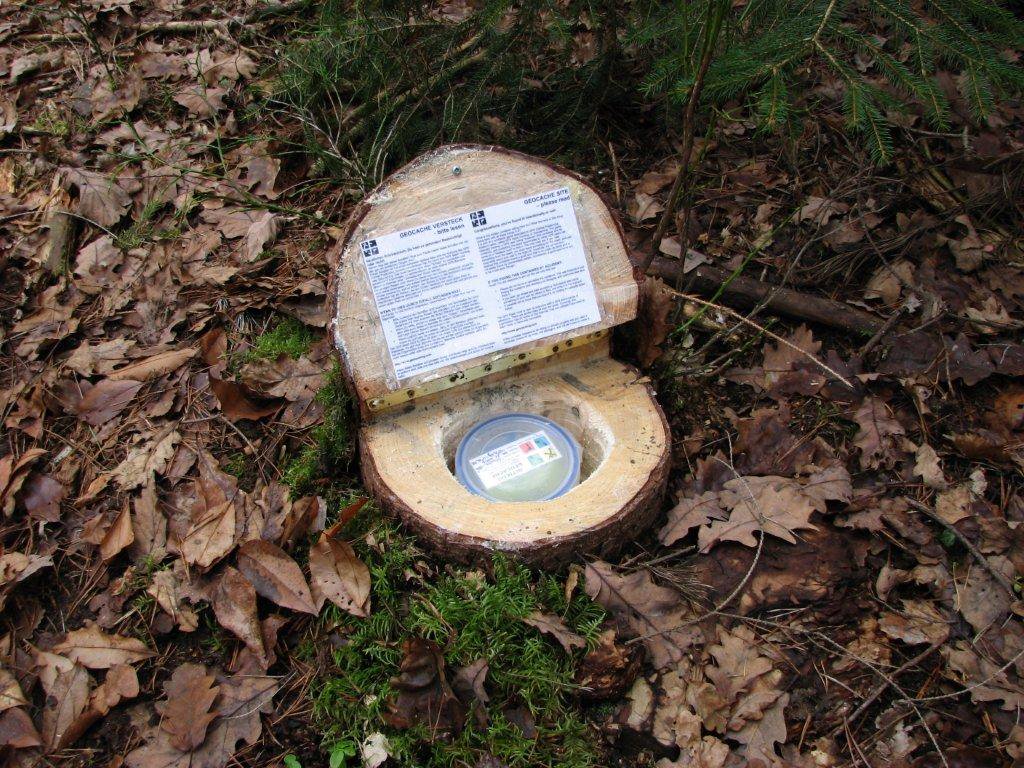 Sometimes it also happens that a seemingly ordinary birdhouse is actually a cache with a rich interior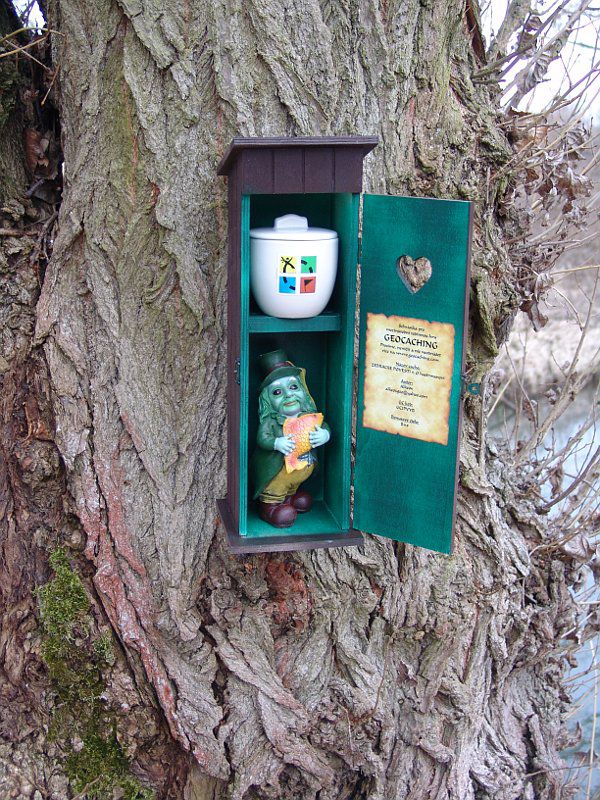 Sometimes in boxes you can find the so-called Travel bugs, i.e. travel items. It is an object: a mascot, a toy, basically anything, with an attached dog tag with a Geocaching person stamped on it. The item has a travel purpose. e.g. visit all the capitals of the world, see European volcanoes, climb the highest peaks of Spain, or just get from point A to point B. It is the author of Travelbug who comes up with a goal, and other caches are to help achieve it, move the item, so that it becomes successful!
An example of a travel bug that aims to reach Malaysia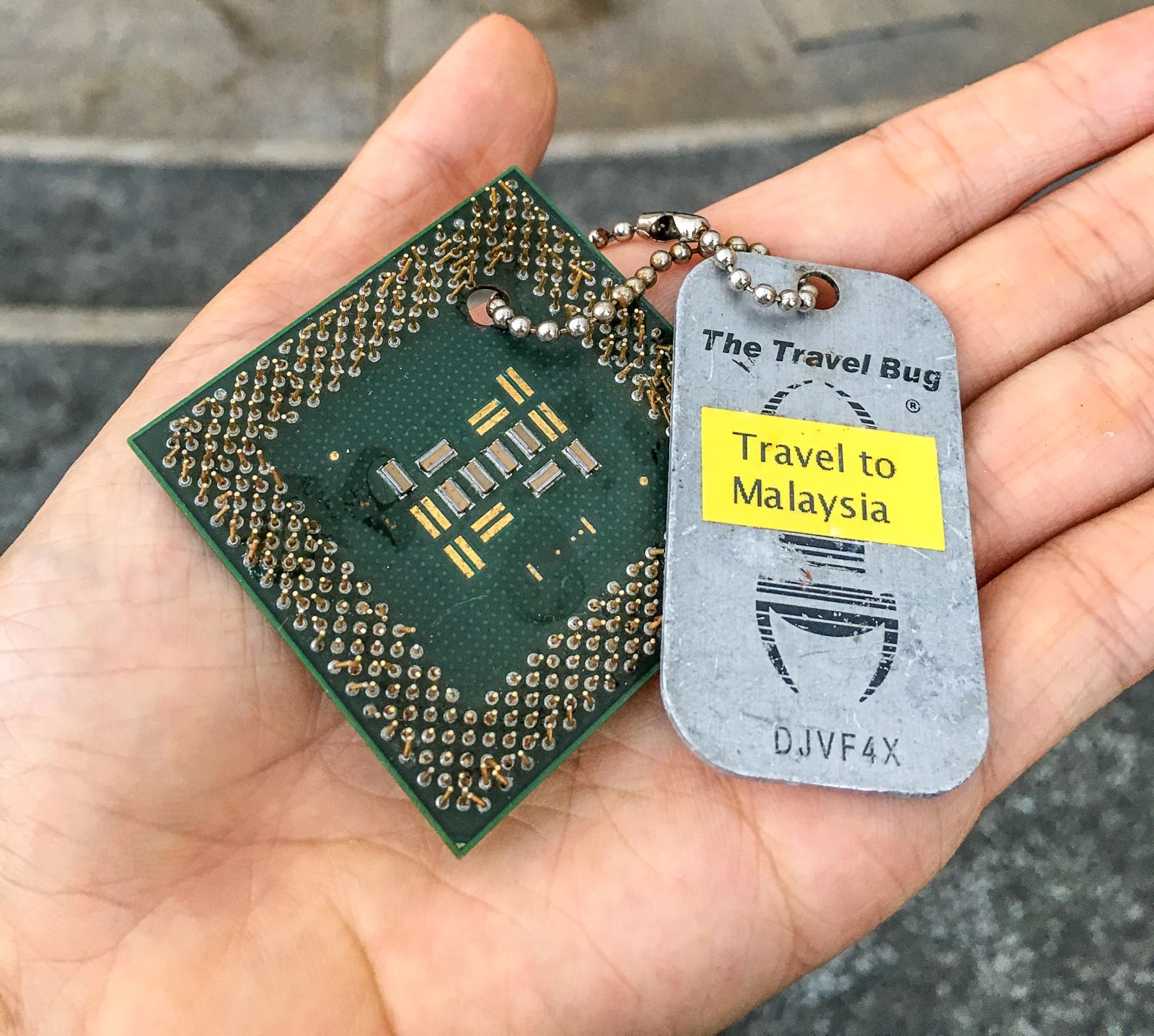 Our Gecaching journeys are full of adventures. One of them took place in Tenerife. It was our 3rd day on the island. As part of the geocaching lost places tour, we went to an abandoned hotel skeleton on the shore of the ocean (probably due to financial reasons it was not completed). Kesh (GC4EK7H) was supposed to be on the top of the 20-story building. As soon as I entered the building, I began to feel a strange unease. As he went on, the fear grew. Finally, I said stop. Damian, I'm afraid, I'm not going any further. I never had any concerns, neither about the height nor about the empty spots, so Damian thought that I was fooling around. I tried to overcome myself, I thought the fear was caused by the waves crashing against the rocks or the piercing sound of the wind that was circulating in the building. Unfortunately, I gave up. After a short conversation, we decided to turn back. I was so angry with myself. The view from above must have been otherworldly ...
We started to head to the car. Suddenly we saw a man with his hand in the window of our car and a lot of broken glass around. We shouted to the thug, and he threw what he had in his hands and started to run away. Damian chased him. I ran to the car to estimate the losses. After a while Damian returned, unfortunately without the perpetrator. We saw that a girl was sitting in the car parked next to ours, frightened, getting ready to leave. Most likely it was our thief's partner who wanted to take him on the way. Damian made it impossible for her to do so, he sat in the adjoining passenger seat and held his hands while shouting at me to call the police. We both realized that Damian had both our phones in his pocket. I ran out into the street and started screaming for help.
At that time, our thief returned and seeing Damian overpower his partner, he started throwing boulders and stones at me, whatever he could. Fortunately, a car passed by and they stopped. At first they thought Damian was the culprit. They called the police, which appeared literally in seconds. At the sight of the cops, the thief began to run again, threw himself into the rocky chasms by the ocean. 2 policemen rushed to chase him. A second police car arrived and the officers began taking statements. Unfortunately, in the meantime, a woman who was in a neighboring car ran away.
After about 5 minutes, the policemen returned, stopped screeching tires, smashing one of them. A scene from Miami Vice. Our toothless hero was handcuffed and covered in blood. Repacked to the second police car, he left for the custody. We followed them. All day at the police station in the company of lovely law enforcement officers. It turned out that our thug had fallen under the police's skin more than once. We were even offered security for the rest of our stay to make us feel safe. Fortunately, everything ended well. We hope that this is the last such "adventure". I must have sensed something about this building. Intuition is now our number 1 benchmark.
2 years on the road
In September, we set off on a 2-year journey around the world, during which we want to discover as many magical places as possible. We want to inspire you to travel, which in our case has become the meaning of life. We want other people, just like us, to catch the geocaching bug, which is a great signpost and a way to spend time actively, alone or with family.
You can follow our trips here: https://www.facebook.com/wypADyblog/
If you want to help in developing our passion during this trip, please visit: https://patronite.pl/wypADy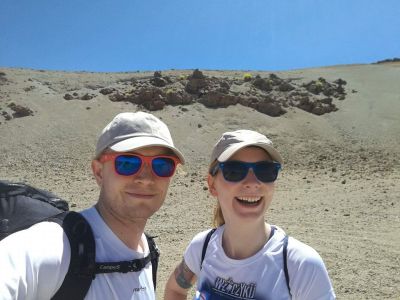 Aneta and Damian
We have created the CampRest portal for people who value freedom and travel on their own.
Enjoyed reading this article? Share it!