Classic and Practical - a project of the T3raz Bus team's expedition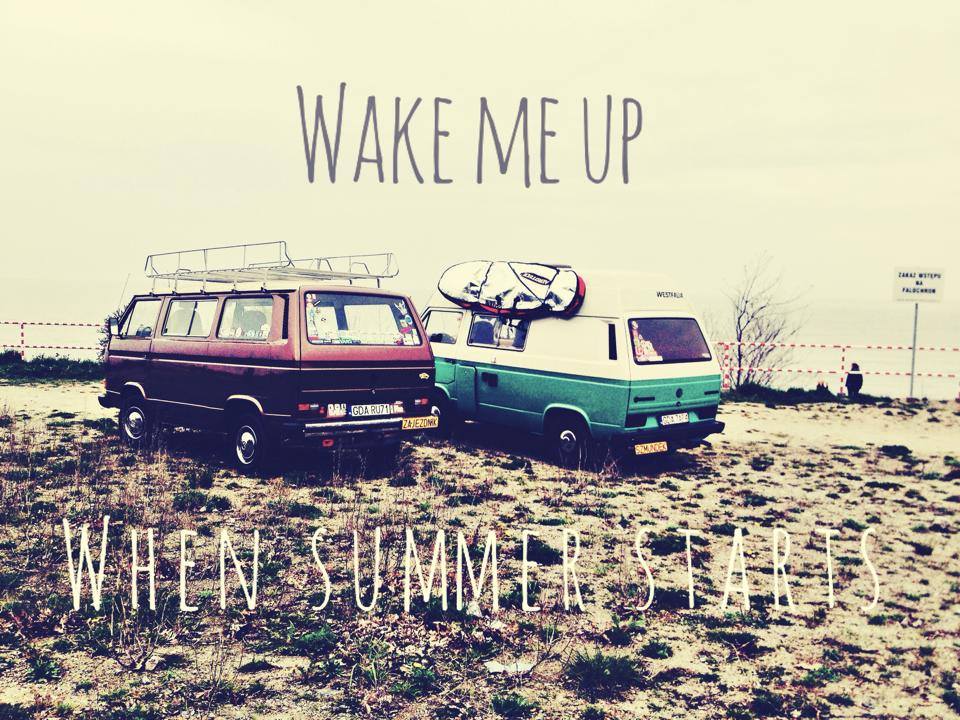 Volkswagen T3, a car for workers, will easily transport a concrete mixer and a few men tanned to the waist, not very conspicuous, usually a bit dirty, run down, a typical construction site on wheels. WE DO NOT AGREE WITH THIS!
The T3raz BUS project was created to prove that the Volkswagen T3 is a classy vehicle that is able to overcome even the most ambitious routes. The cars participating in our project are real classics on wheels, well-kept and pampered by the owners. Comfortable interiors transfer passengers from place to place to warm beaches, creating a camping atmosphere, feel comfort, freedom, driving these classics is like a journey back in time!
Is it hard to imagine? That's why we want to change it!
The campaign aims to convince doubters that you can achieve a lot with the bus. We often face criticism, well, we're going to drive over 6,000 with these cars. km and for many people it seems unattainable. We are going to prove them wrong, we want to cover these kilometers while having fun and promoting the practical use of classic cars!
Zajezdnik and Żabcia - our indispensable vehicles
The story related to the purchase of Zajezdnik belongs to those of the "at any cost" type. Bought despite the ubiquitous opposition and without a pinch of sense. The current owner took the money for the purchase of Busik from his younger brother's post-communion money box, and on the way home the car refused to cooperate twice. It would seem that the money is gone and the car cannot be saved. However, this is where passion and the desire to make dreams about long journeys, great experiences and fun come true.
The depot has never been in a better shape, the interior takes us to the atmosphere close to Californian beaches, and driving it is like a journey through the delightful history of camping motorization.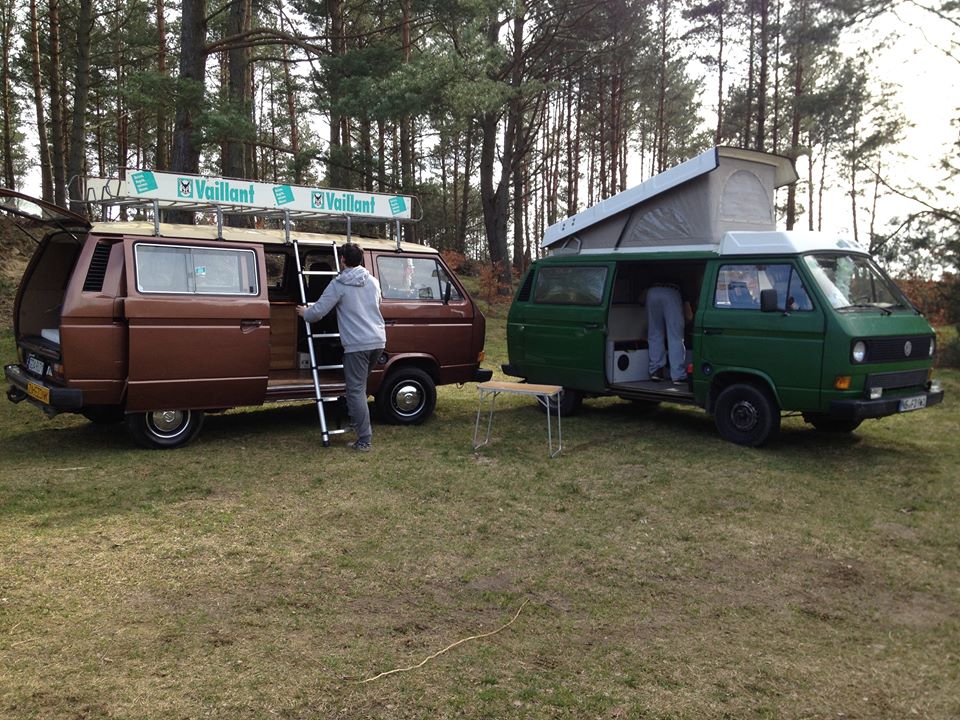 In the case of Żabcia, the statement "The German cried when he sold" works 100%. One cool evening, a transaction took place in which Busik went to the current owner. The joyful gentleman from Neuss said goodbye to the car with the words: "it was my love" and it was at that moment that the new story of Frog began.
Żabcia is a Westphaly bus with a comfortable couch in a fold-out roof, equipped with a trunk shower, stove, fridge. It encourages you to relax and at the same time to make long journeys.
Our planned route
The route is quite impressive, over 6,000. km, 13 countries, 5 seas, 2 continents. There will be everything: mountains - valleys, metropolises - villages, fields and forests.
We start in our hometown of Kolbudy and set off to the Asian borders, which we will not fail to cross! In our journey we want to reach places where west meets east and the sun shines closer to the ground!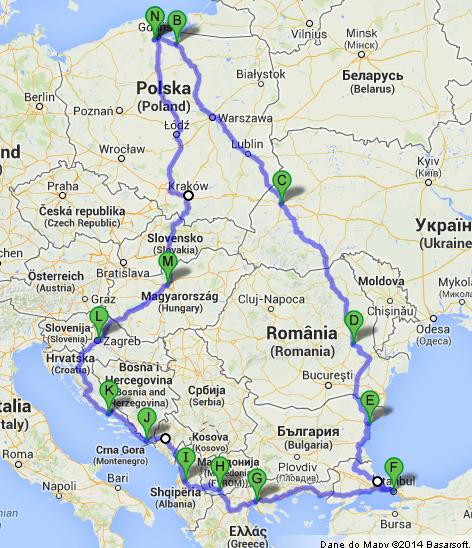 Points to note:
OCHRYDA - Landscapes according to UNESCO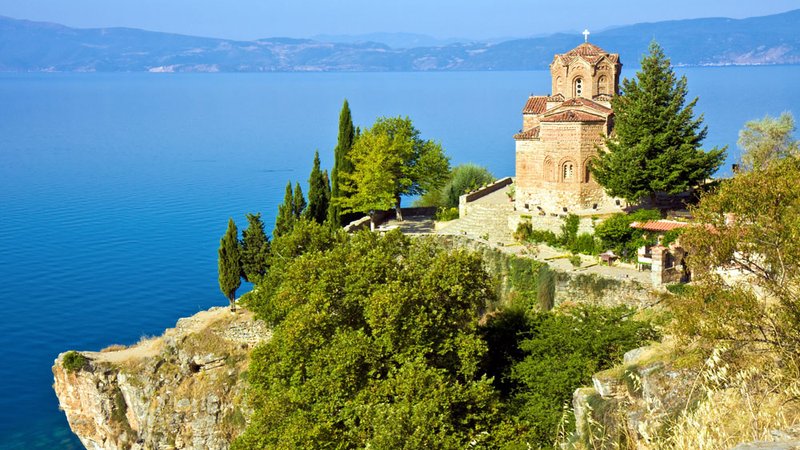 Ohrid - one of the most beautiful places on earth, it can be called a multi-landscape paradise for the eyes, we can find here both mountains, valleys and wonderful lakes and rivers. Side by side there are old town buildings as well as virgin forests and meadows untouched by man. Ohrid and Lake Ohrid have been included in the UNESCO World Heritage List for over thirty years.
VARNA - Balkan California
An amazing city located on the Black Sea, Varna's Golden Sands are beaches famous all over the world. A very interesting fact is that in summer the time from sunrise to sunset in Varna is 11 hours! Which gives almost half of the day in full sun! There is also a lake within the city limits, called the Lake of the Vampires, along with an island where, according to legends, the greatest monster slayers lived.
ISTAMBUL - A city of two continents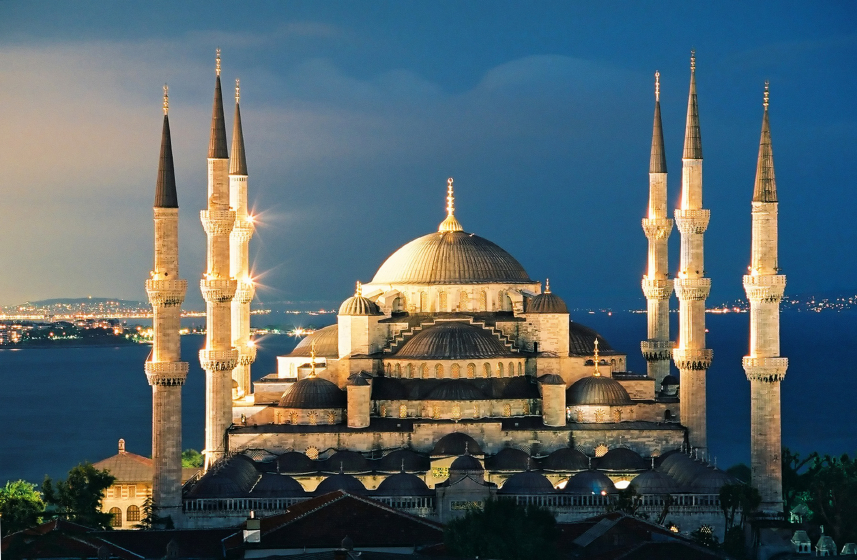 The place where Europe connects with Middle East Asia is extraordinary because of the fact that in the world apart from Istanbul there is only one metropolis located on this type of border. It is the largest city in all of Turkey, cut in two by the Bosphorus Strait, surrounded by the Sea of Marmara. The history of the city is as amazing as its location. It was the present-day Istanbul that was once known as Byzantium, New Rome, and Constantinople. On the shores of the strait you can see many sultan palaces, the Sultanahemet Mosque, Topkapi Palace, the Hippodrome and the breathtaking Hagia Sofia.
DUBROVNIK - Croatian Riviera
Dalmatia is a land that certainly needs no introduction, a coast straight from exotic postcards. A landscape rich in islets scattered across the Adriatic, pebble beaches and an old town attracting with warm brick buildings - absolute must see for everyone traveling in the south-east of Europe.
TEAM
Despite the fact that we are completely different and each of us went in a different direction with our lives, we have surprisingly many things in common. A fascination with travel, a desire to explore the world and discover new places and customs, all in a car that charmed us with its charm and class.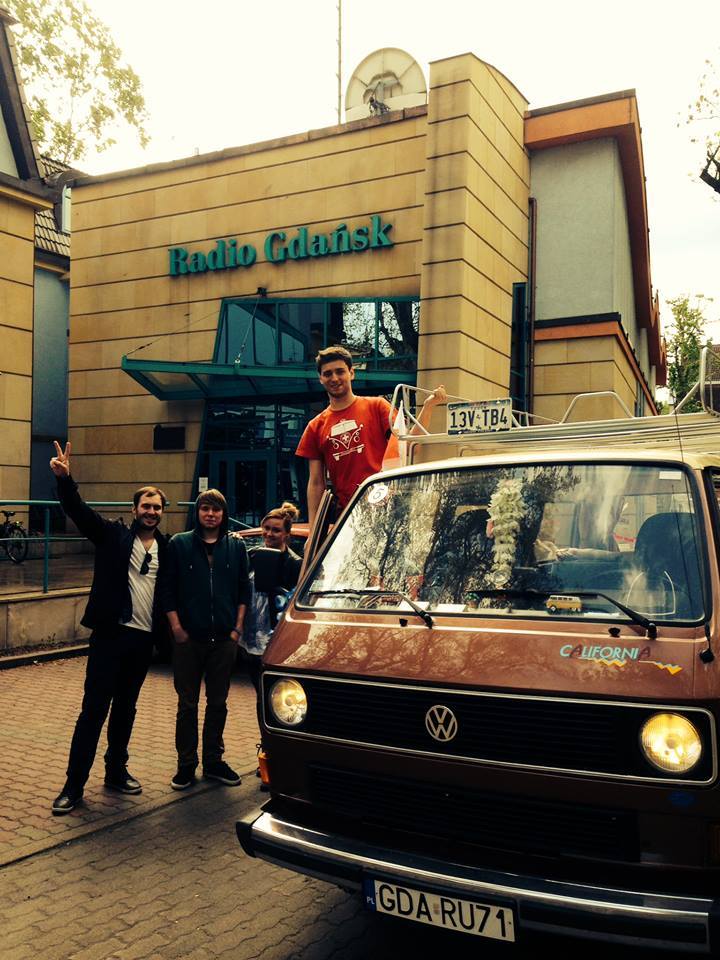 We come from the Kolbudy Commune, we are of a similar age, so we know each other "from the yard". We spend a lot of time together and such joint meetings, trips and talks resulted in the outline of a plan for a trip in 2014. This is the first project that we want to implement on such a large scale, the enormity of the project may frighten us, but certainly not us.
We invite you to our Fun Page
Hi! We are pleased to host you on the T3RAZ BUS project profile dedicated to traveling with classics! We hope that you will be able to infect you with love for classic cars and that you will be a faithful companion on our journeys. The project was created to convince all doubters that the classics have great potential and practical application both in everyday life and exceptional trips - both closer and very distant!
Enjoyed reading this article? Share it!