In Kołobrzeg, the head does not hurt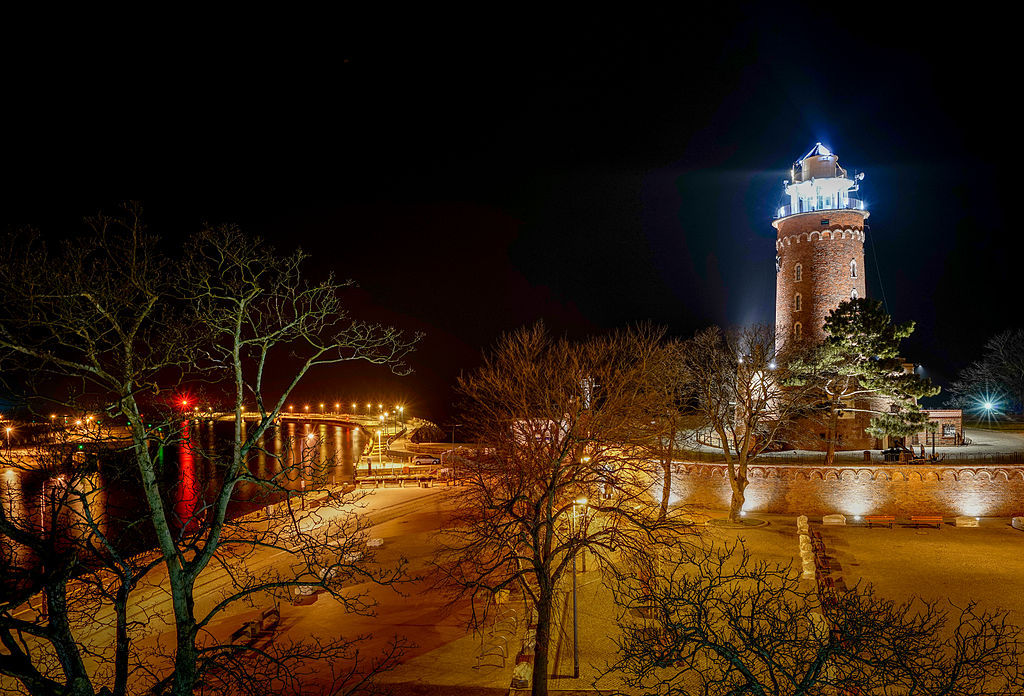 One can talk about Kołobrzeg for a long time, after all, it is one of the most beautiful Polish health resorts. Picturesquely situated at the mouth of the Parsęta River, on the Baltic Sea, it invites you for leisure stays, business trips, family holidays and romantic dates. It delights with the richness of the surrounding flora and fauna, enchants with fresh air and tempts with numerous leisure options.
"Small-salt cucumbers firm the lower parts"
Many people associate holidays at the Polish seaside with Kołobrzeg. Many people remember school camps in a city full of monuments, visiting churches (with a mandatory point in the form of the Basilica of the Virgin Mary), a lighthouse or visits to museums. Those who have finished school see Kołobrzeg as a beautiful tourist resort with a strong spa accent. The famous Kolobrzeg peloid has been bringing relief to patients who come for treatment from Poland and other countries, including from Germany or Scandinavia. Effective in the treatment of rheumatic diseases and diseases of the musculoskeletal system, it is also a valuable export product (it is sent to foreign sanatoriums). There are also rumors that it helps to regain vigor - it is more and more often called "Kołobrzeg Viagra" for a reason. She has not been scientifically proven to work on this subject, but no one will deny her power. In the nineteenth century, when the seaside spa park was established, shrubs and trees were planted in peat lumps, thanks to which they absorbed more easily in the white sand. However, the real fame of the city was brought not by mud, but by salt. Already in the distant past, it was shipped by sea and land. Thanks to her, Kołobrzeg became brick early, which was equal to great wealth. Today, the city no longer produces salt, but tempts with brine baths in numerous plants. On the shore of Parsęta, in the northern part of the Salt Island , there is a brine spring - a great tourist attraction, visited by the inhabitants during the pickling season. Homemade pickles can be bought not only in the store, but also on the beach, at sellers encouraging customers with slogans: "Small-salt cucumbers tighten the lower parts".
Kołobrzeg breeze
In addition to the benefits of mud and brine, Kołobrzeg offers a wonderful, unique microclimate of the beach. A refreshing sea breeze and the so-called sea spray (occurring on windy days) guarantees that walking on the sand will be pure pleasure. What's more, after an intense party, they chase away the hangover - tourists were often surprised that the next morning they hated it, but could still enjoy their rest in Kołobrzeg . And there is a place to rest. There are parks in the city with a total area of approx. 90 ha, four of which are entered in the Register of Monuments. The city and its surroundings can be explored by hiking, biking and canoeing routes. There are many monuments in Kołobrzeg, including a bronze statue of a nurse . Set into a park square, it is the only monument in Poland and Europe that honors nurses who died during World War II. The most important secular building of the city is the town hall with a soaring main tower and 5 small towers. It houses the Contemporary Art Gallery, and at the back of the building there is a stone column - in the past the city pillory. The carved head on it is stroked by hundreds of tourists every day. According to tradition, stroking it brings happiness and guarantees a return to the city.
Camping in Kołobrzeg
People looking for accommodation in Kołobrzeg have a large selection, from hotels, guesthouses, and ending with private accommodation. There will also be an option for those who prefer more freedom during their vacation and will look for campsites. Camping no. 78 BALTIC , recommended by Polish and foreign caravanning associations, is located 400 meters from the beach, in the spa zone. It invites guests from mid-April, offering relaxation in wooden houses as well as at the campsite and camping site. Right next to it there are fryers, cafes and shops, there is also a bus stop nearby. The center of Kołobrzeg is 1 km from the campsite.
A writer by profession, a passion of a cat. One day he will see what is behind the Urals - good to Vladivostok. So far, when he can, he enjoys the sun of the countries of southern Europe. And it's also fun;)
Enjoyed reading this article? Share it!