Istria - Croatian Green Tuscany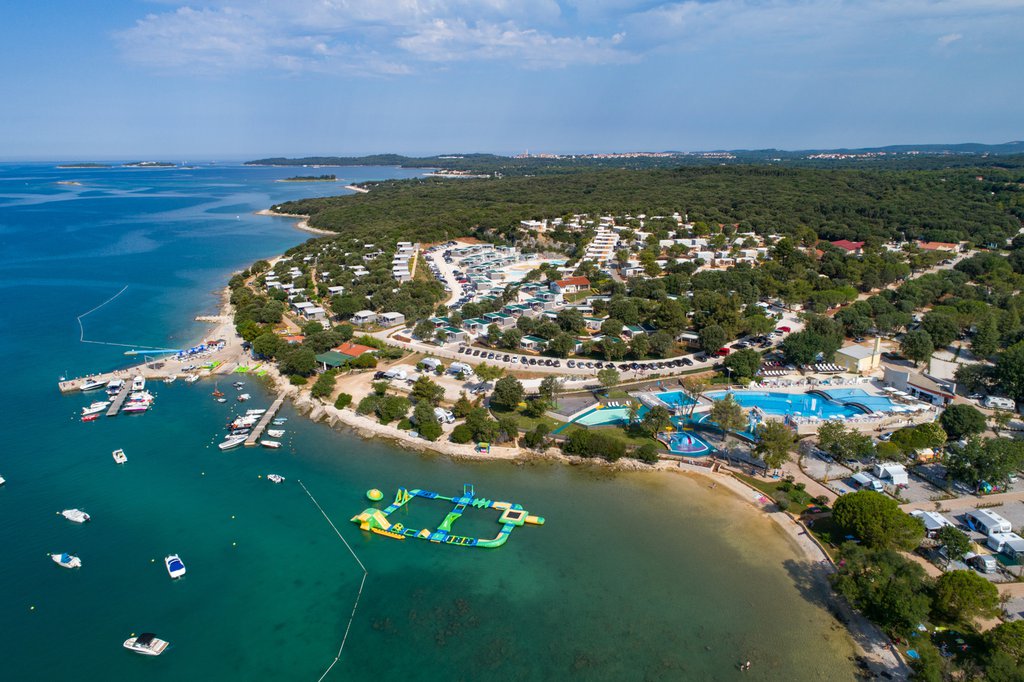 Istria is a picturesque Croatian peninsula which, due to its unusual location, climate and landscape, is also known as a green oasis or Green Tuscany. This peninsula is very popular and frequented by tourists from all over the world. They are attracted there not only by sunny weather, but also by the taste of truffles, the view of olive groves and vineyards, and historic towns such as Rovinj and Pula.
Istria is the northernmost peninsula of Croatia, and at the same time it is also the largest - its area is 3,160 km. The peninsula is divided into White Istria (very rocky and rocky), Green Istria (numerous vineyards, olive groves) and Red Istria (characteristic rusty-red soil). On the peninsula you will find rocky and gravel beaches with a gentle descent to the sea . One of the most famous naturist beaches is also located in Istria. The peninsula is appreciated for its mild Mediterranean climate, but it's also worth visiting its picturesque and historic towns.
Pula - the historic pearl of Istria
Pula is an ancient city situated on eight hills. It is also the tourist center of Istria , rich in many valuable monuments. One of them is the Roman amphitheater from the 1st century and the museum located in its basement. Roman gladiators fights took place here, which could be watched by up to 20,000 spectators. Currently, fairs, festivals and shows are organized in the amphitheater.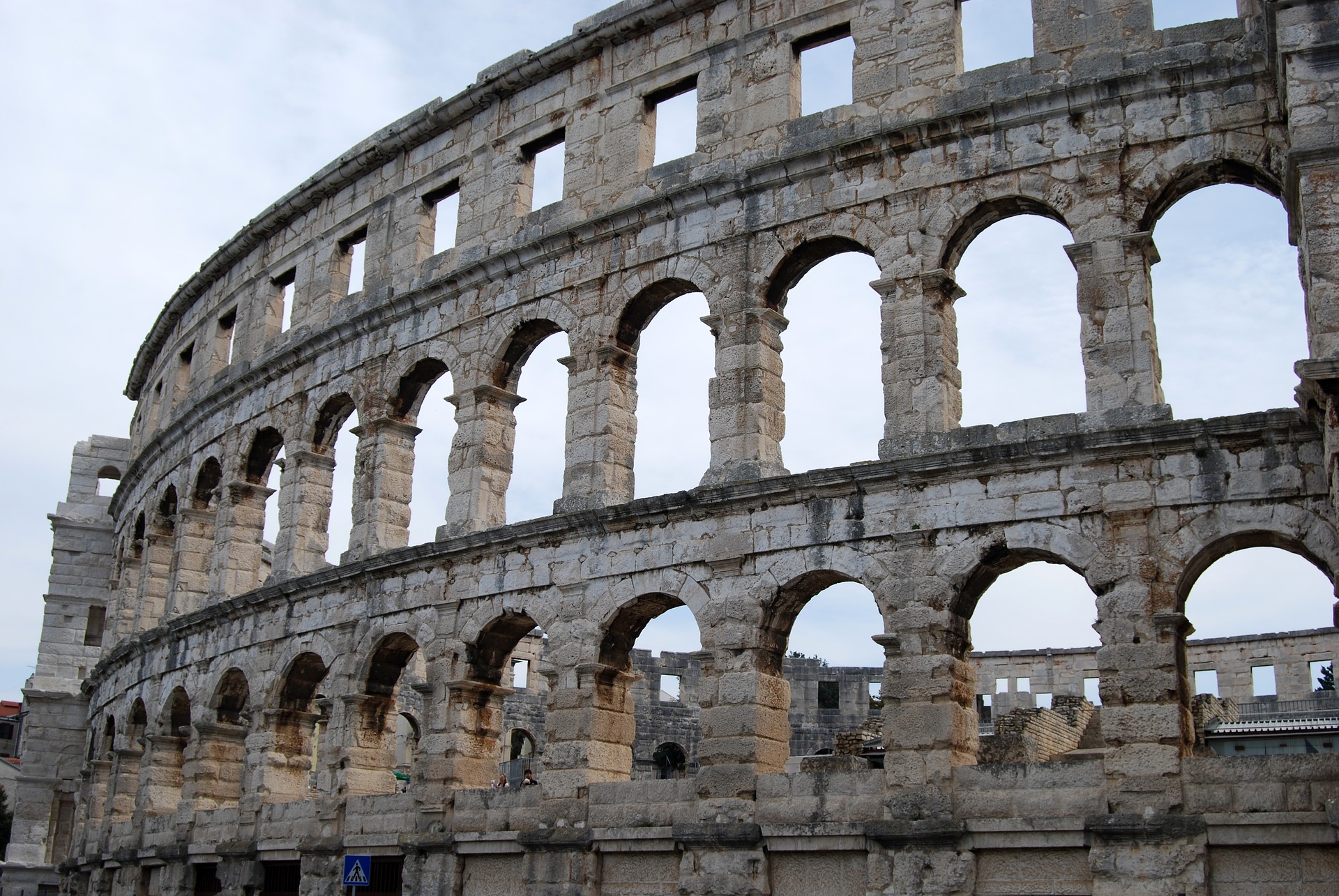 Pula's world-class monument is the Roman Arch of Sergius , erected in 27-29 BC, which is also called the Golden Gate because of its rich ornamentation and gilded ornaments. Another place worth visiting is the Temple of Augustus , built on the ancient Forum of Pula in honor of Emperor Augustus. Remains of St. Maria Formosa - formerly a three-nave temple, now there is only a chapel and beautiful mosaics that can be seen in the Archaeological Museum. When visiting Pula, it is worth visiting the large, single-nave church of St. Francis with monastery buildings from the 14th century.
Rest in picturesque Rovinj
Rovinj is considered to be one of the most beautiful towns in Istria . Tourists are attracted by the old town, shaped in the Venetian style. Narrow streets, colorful houses and a unique and very romantic atmosphere make a great impression.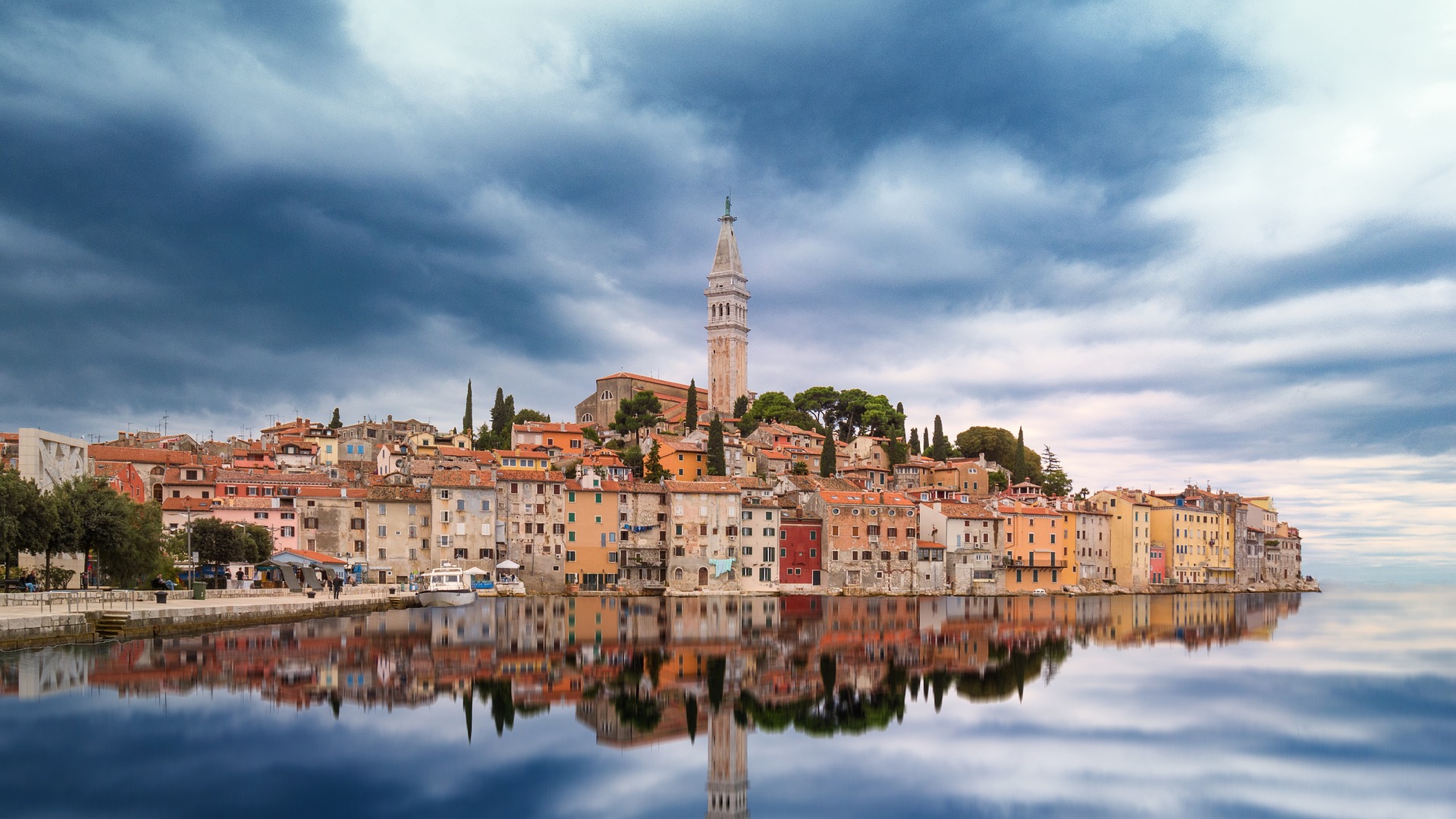 The most recognizable place in the old square of Rovinj is the cobbled Grisia street with a winding stone staircase, which leads from the parish church of St. Euphemia . This baroque building is the town's greatest monument, it was reconstructed in 1725-1736. The main attraction of this extraordinary church is over 300 years old tower visible from every point of Rovinj. It was built on the model of the Venetian Campanile building from St. Mark. The top of the tower is decorated with a copper, movable statue of the town's patron, St. Euphemia.
While in Rovinj, it is worth taking a walk along the promenade by the port , where we will see many beautiful boats and yachts, and also have a tasty meal.
If you like Rovinj, you can stay there longer, not only exploring and admiring the monuments. Camping Veštar , highly appreciated by guests, is located near the town. This resort is situated in a quiet cove, on the beach marked "Blue Flag" .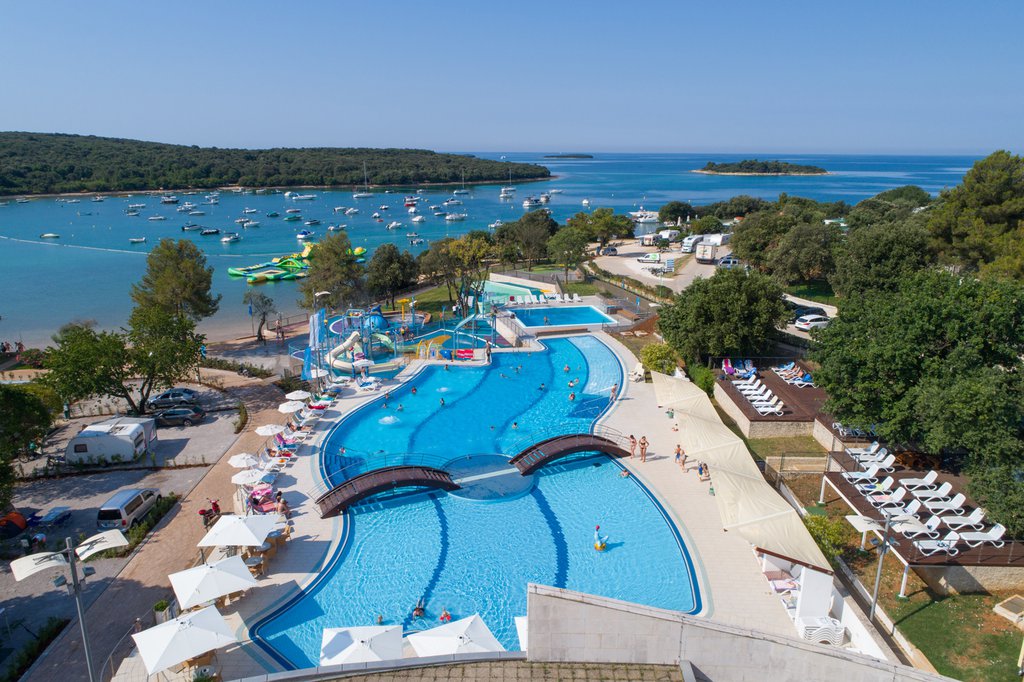 Camping Veštar is a great place for water sports such as canoeing and diving. You can also go boating and pedal boats there. Additionally, the campsite has an outdoor swimming pool and a volleyball court. The center also offers attractions for children , incl. playground, paddling pool by the pool, mini club and trampoline.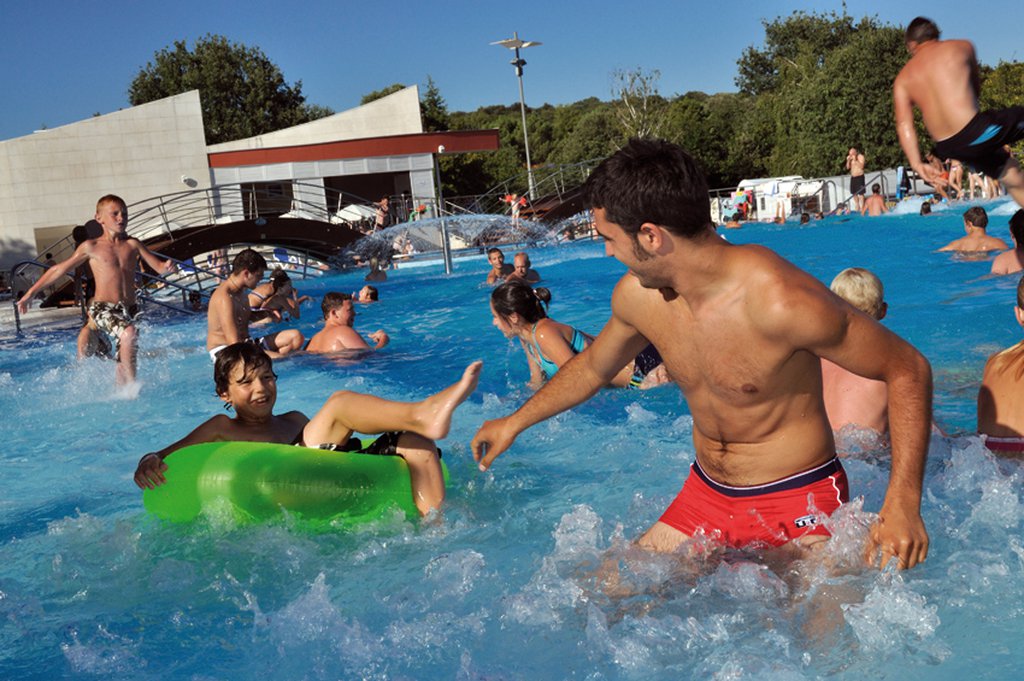 On the campground, guests have at their disposal very comfortable and well-equipped holiday homes with a kitchenette, bedroom, bathroom and a comfortable patio, perfect for drinking your morning coffee. For those traveling with motorhomes, the center has also prepared plots with sanitary and electricity connections.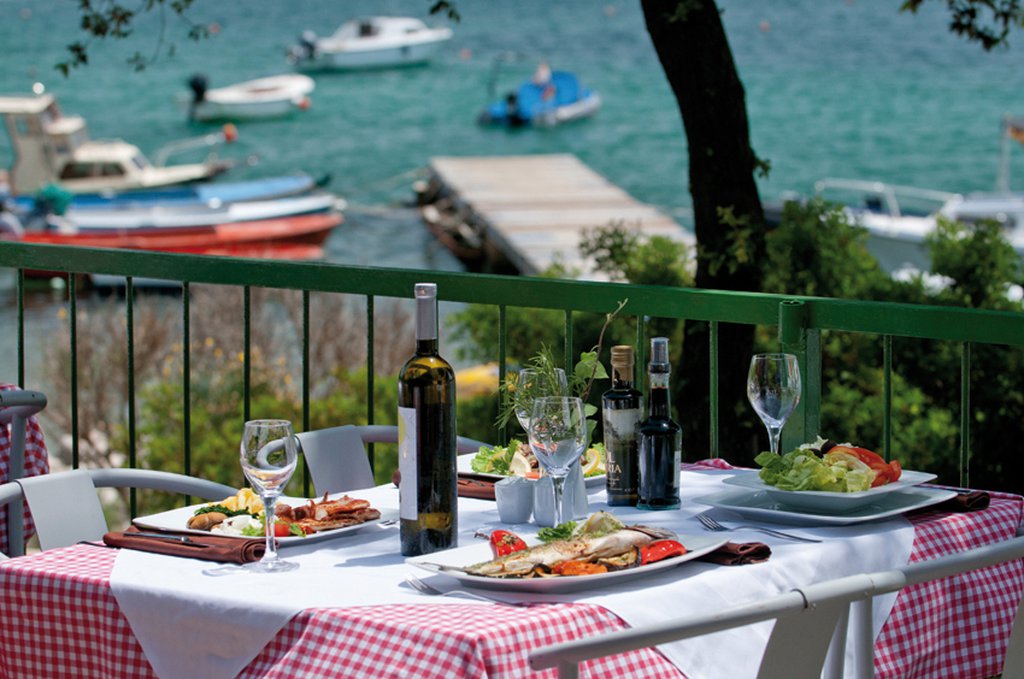 Camping Veštar has a wide range of dining options . Guests can taste Croatian delicacies in a local restaurant, eat pizza in a local pizzeria, or enjoy appetizers and drinks served by the resort's bar.
Italy, Croatia, Spain ... are the countries I would like to come back to every summer. I like to discover new places, whether it is a bustling capital city or a quiet town on a mountain slope.
Enjoyed reading this article? Share it!