Italian Marche - a homeland of peace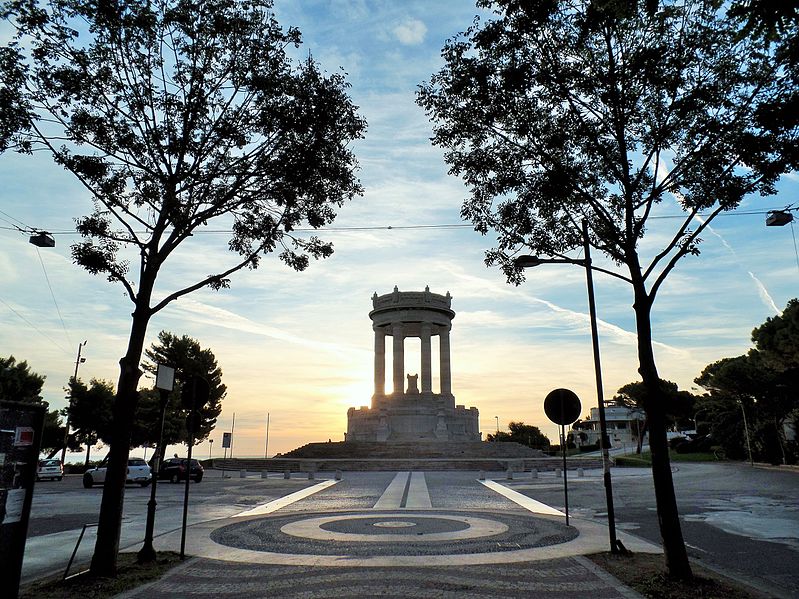 Squeezed between low, colorful hills and the warm Adriatic Sea, the Marche region has recently become a real tourist hit. Many people praise it (and rightly so!) As a calmer and ... cheaper version of Tuscany.
We can find here everything that the eastern coast of Italy is famous for: excellent cuisine, medieval towns in the picturesque valleys and truly Italian Dolce vita . So if we are looking for these three unique elements, a holiday in Marche will certainly provide them. Who will like this place the most? From my own experience, I can say one thing: a family vacation in Marche is a shot at 10! There are several reasons: the first is the unique location of the region - the long coastline means you can discover different beaches every day (clean and peaceful!), And the surrounding hills, where an active family can move around on two wheels, hide real treasures. If we want, we and our kids can discover the secrets of medieval knights in small towns such as charming Montemonaco . Surrounded by massive walls and interwoven with cobbled streets, it allows you to feel like you were in the old era of kings and princes. A bit further you will find the Sibillini National Park - a great place to discover the fishing line of an adventurer. The extensive network of trails leads tourists to crystal clear lakes, caves and mountain passes - places perfect for a family picnic!
It's fun on the beach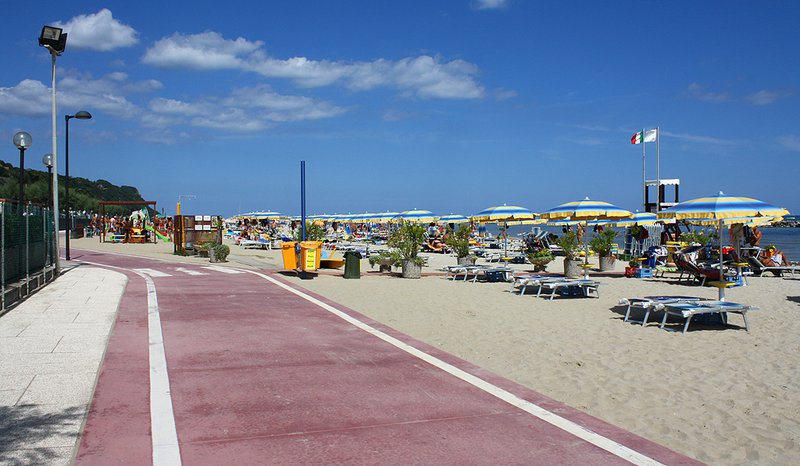 What would a holiday in Italy be without laziness on the beach? If you sometimes like to just lie down on the hot sand, close your eyes and "float away", you will be completely happy in Marche. The largest seaside resorts are Ancona and Fano - and although they are extremely popular with tourists, they are still relatively little crowded and ... exceptionally clean. In other words: perfect for a family holiday! If you like to be close to the city, a stay in Ancona is a good option - this lively port has something fascinating about it. Bustling with life until late at night, cafes and restaurants, streets full of music and singing, adjacent to numerous beaches - of course, the closer to the city, the more popular. Fano is an interesting alternative to Ancona - a seaside resort that was already admired by the ancient Romans and attracts with its beauty to this day. We can find here many beaches of a very diverse nature - from wide and sandy to smaller and rocky ones, hidden in microscopic coves. If you get bored of sunbathing, just go for a short walk and after a while you will be among the picturesque hills and meadows. Yes, a holiday in the Marche is great fun for the whole family!
Camping in Marche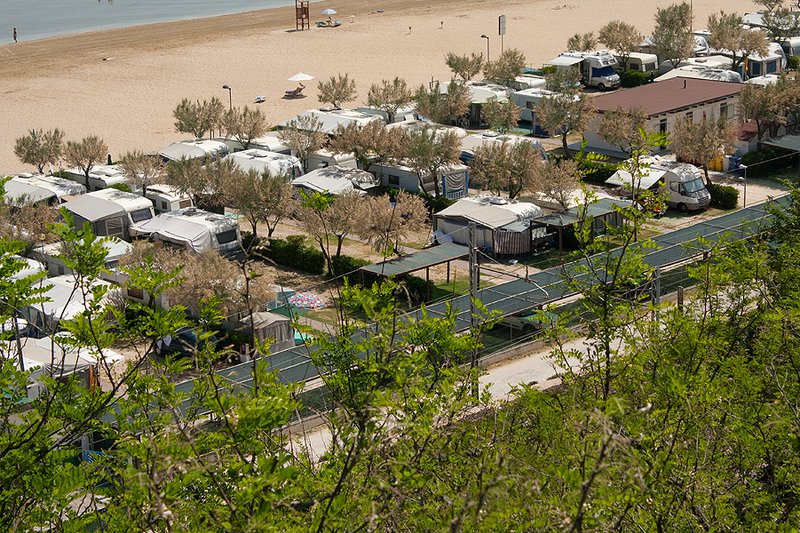 Before traveling, it is essential to take a few moments to find the right accommodation in Marche . Comfortable and clean sanitary facilities, access to sports offer and, of course, a number of attractions for children are elements that should be on our "check list". The Camping Village Marinella we tested last year exceeded our expectations on each of the points above. The location itself is impressive: the campsite has a beautiful view of the Adriatic Sea - you can watch the sunsets every day! Access to the wide, sandy beach was also a unique asset. An active family at this campground will certainly not be bored: the volleyball and boule fields, as well as bicycle and pedal boat rental allow you to stay in shape at all times. And most importantly - an offer for the youngest! The wonderfully conducted animation program - both on the guarded playground and in the water park - is a great opportunity for every Little Tourist to meet new friends.
I love traveling, it's an understatement, it's just my whole life. I spend 80% of the year jumping here and there :)
Enjoyed reading this article? Share it!