Krk Premium Camping Resort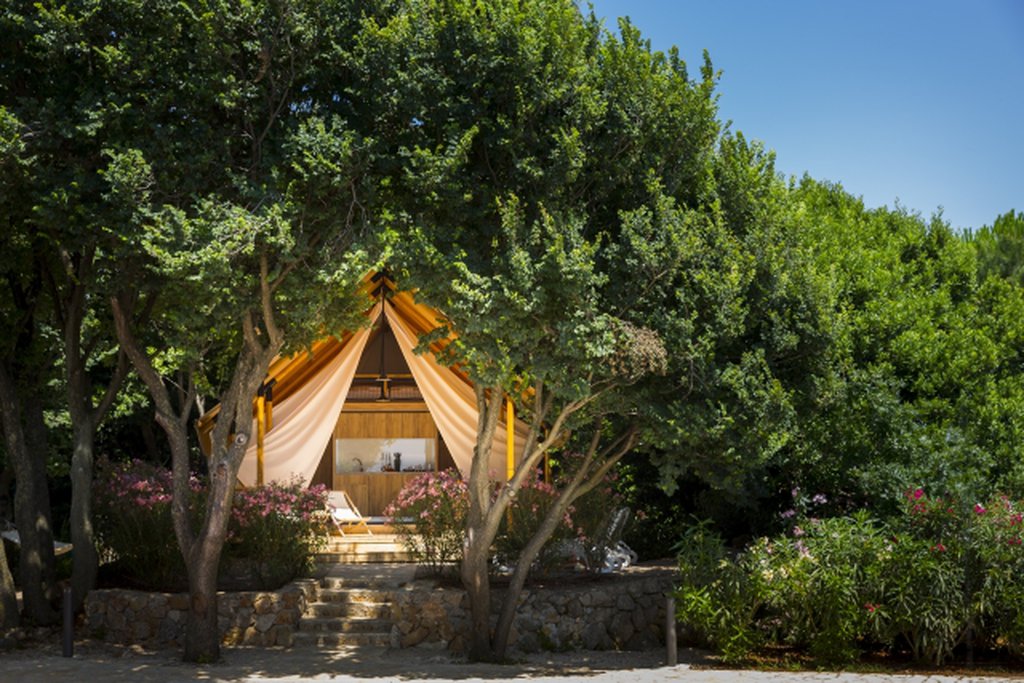 The island of Krk is considered by many people to be the cradle of Croatian culture. One of its advantages - especially for tourists from Poland - is the location in the northern part of Croatia and the connection to the mainland by a bridge. One of the biggest attractions of the island is the city, bearing the same name. The resort has a wonderful beach, and among its streets you will find numerous monuments, atmospheric cafes and restaurants. During your vacation on the island, you shouldn't miss a visit to this city.
Rest on an ecological camping
Approx. 4-5 km from the historical center of Krk there is a campsite that will attract the attention of not only caravanning enthusiasts, but also tourists who are looking for a combination of luxury and closeness to nature. This is Camping Resort Krk, belonging to the Camping Adriatic - Valamar chain. It provides a wonderful view of the sea and the island of Cres, and its guests can choose to stay in a mobile home or on one of the great equipped plots. You can rent them for a camper or a trailer, as well as put up a tent on them. The second option is to stay in a mobile home. Depending on preferences, guests can choose between luxury and family-style houses. The last option is glamping - accommodation in a tent, in which vacationers will find the comfort of a multi-star hotel apartment.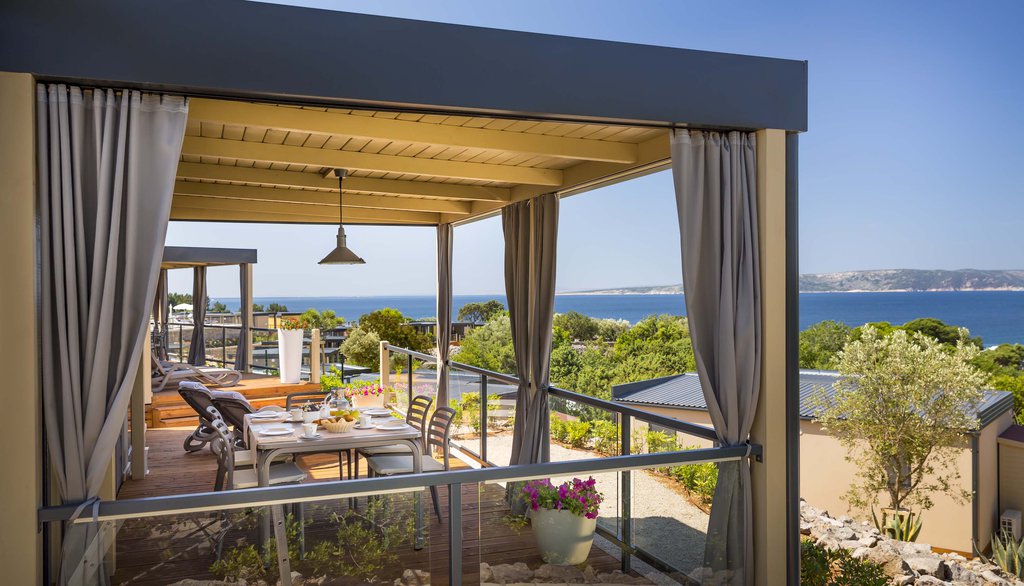 Camping Resort Krk is Croatia's first eco-friendly 5-star family camping. It is large, but quite quiet and peaceful, it is distinguished by remarkable cleanliness - not only toilets, but also beaches (Blue Flag). It has a Bio Cleaner sewage treatment plant, an ecological irrigation system and waste segregation system, as well as solar collectors. The camping meets the needs of all guests, including disabled people and animal lovers. In designated zones, you can relax with your pet, there is also a beach where you can stay with your dog.
The camping meets all the requirements that can be set for this type of facility. In 2019, other amenities were added: Olivia restaurant, serving Mediterranean cuisine, and Mezzino Street Food, a pub where, in addition to salads and tortillas, they will find a large selection of burgers and locally brewed craft beer. In addition to the restaurant, the campsite has shops, a bakery, a food market, a mini market and a cocktail bar. Regardless of whether we prefer to prepare our own meals or we do not want to waste time on cooking during the holidays , we are not threatened with hunger or culinary boredom.
All you need to do is to take a quick look at the facility's offer to find out that it is the perfect camping for children . There are several well-equipped playgrounds, a specially designed water park with numerous attractions (including geysers, waterfalls, slides) and a cinema. In addition, the good mood of children is ensured by the animation team, which organizes entertainment for all age groups (Maro Mini Club, Maro Midi Club, Teens Lounge).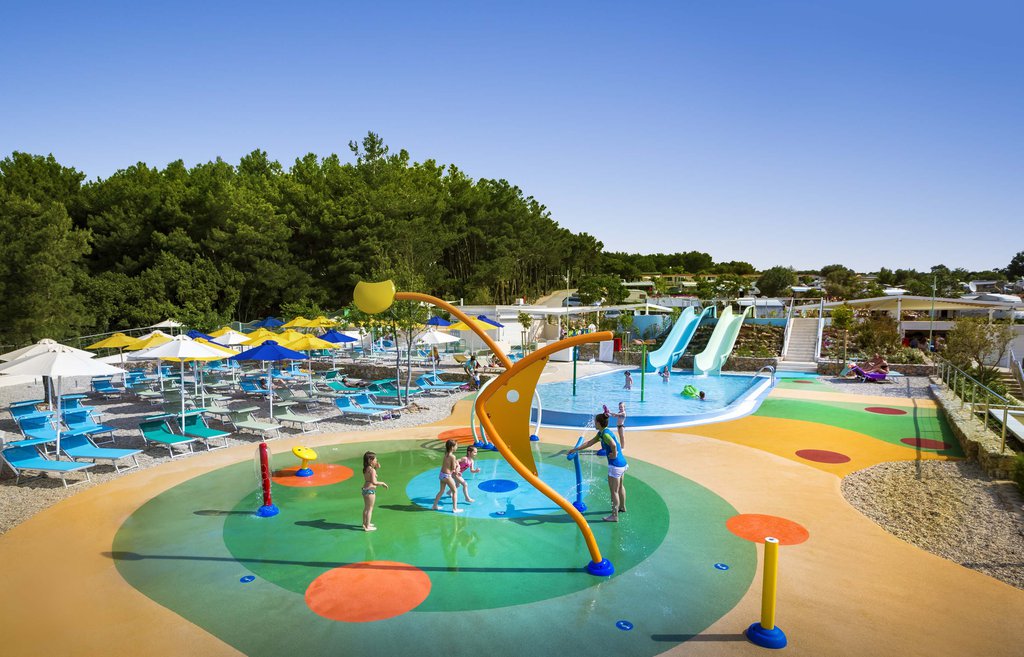 Children are happy to take part in sports activities, such as beach volleyball tournaments or cycling tours. They can practice their skills while playing badminton and table tennis, and for an additional fee and under the supervision of their parents - go karting or play paintball. After the sun goes down, the fun doesn't stop there. Then, those willing can participate in game tournaments, watch an interesting movie or join party people on the beach.
Camping in Croatia
Camping Resort Krk has a lot to offer people who love active holidays . Sports enthusiasts have numerous pitches to burn calories and recharge endorphins. The offer also includes attractive recreational programs. You can explore the surroundings by bike or on foot, and there are also nice jogging tracks along the campsite.
Water sports enthusiasts and "ordinary" water lovers cannot complain about boredom either. You will be delighted with both relaxing on the beach and relaxing in the pool overlooking the sea. That's not all - the campsite invites guests to a new wellness center , where you can enjoy treatments, massages or relax in the sauna.
A writer by profession, a passion of a cat. One day he will see what is behind the Urals - good to Vladivostok. So far, when he can, he enjoys the sun of the countries of southern Europe. And it's also fun;)
Enjoyed reading this article? Share it!