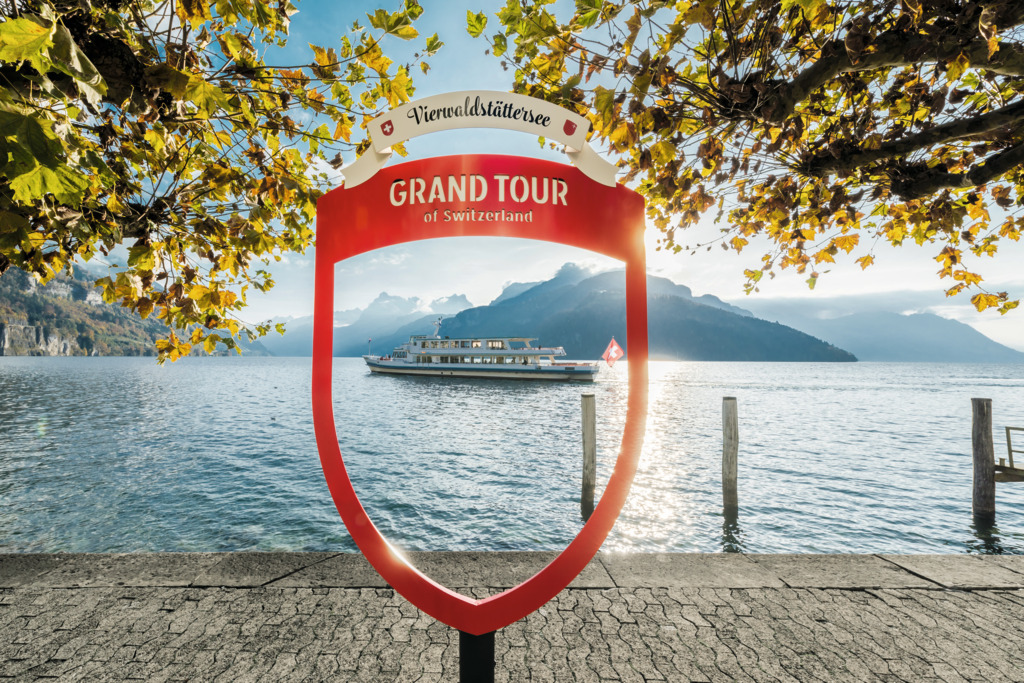 If you're going on a train journey in Switzerland, consider hiking the Lakes Trail. Among other things, you can go from Geneva to Basel and get to know Lake Geneva, Neuchâtel and Bielersee. You can turn east in Neuchâtel to visit the shores of Lake Thun on your way to Canton Bern. If you have enough energy, you can continue later to Lucerne. After relaxing on the west shore of Lake Lucerne, drive to Zurich. You will be delighted not only by it, but also by Lake Zurich. Head north to the capital of the same-named canton, St. Gallen. In this way, you will join tourists visiting the areas of Lake Constance.
Are these all the possibilities? Nothing similar. There are lakes in the vicinity of other cities, which can be reached by panoramic train, waiting to be explored. It is enough to mention, for example, Locarno or Lugano. However, we will not have enough time to describe them all. This time we will focus on five famous Swiss tanks. You will also get to know our offers of campsites located in the area. If you want to spend at least one night at which lake, you will know where to stay.
Overnight at Lake Geneva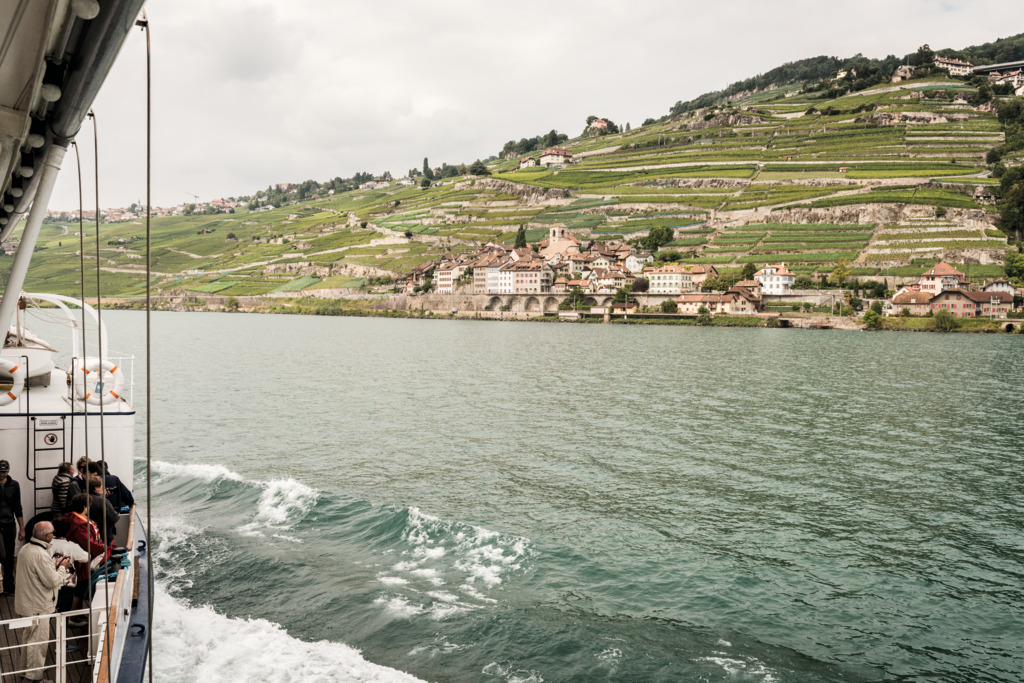 We will make the first stop at the beginning of the route, near Geneva. The largest lake in Western Europe and the Alps stretches alongside it. Lake Geneva (Lake Geneva) was not considered the largest in the country just because Switzerland shares it with France. Nevertheless, there is an impressive part of the reservoir on its territory. Both Swiss and residents of other countries enjoy it.
Geneva itself could be talked about for a long time, but we will focus on the lake. It plays the role of a local or even regional star. Each year, it attracts thousands of holidaymakers with its mild climate and amazing blue water. The French-speaking areas off the southeast coast are known as the Swiss Riviera. In summer you can feel here like in hot Spain or Portugal. The landscapes are also charmed by lush vegetation reminiscent of the Mediterranean.
Where to stay if you're traversing the area by train? You have a really big choice, which is not surprising at all, considering the huge popularity of the lake. If you prefer to stay closer to Geneva than Montreux, for example, you can choose Camping Genf-Vésenaz . The historic city center is approx. 6 km away. Within an hour, you can reach the top of Mont Blanc, the French Chamonix. The facility offers accommodation for caravanners and tourists without a mobile home. The latter willingly decide to go glamping. The 4-star resort offers original semicircular bungalows and special tents. To some they look a bit like a hunting pulpit, but inside it is quite cozy.
Recreation at Lake Neuchâtel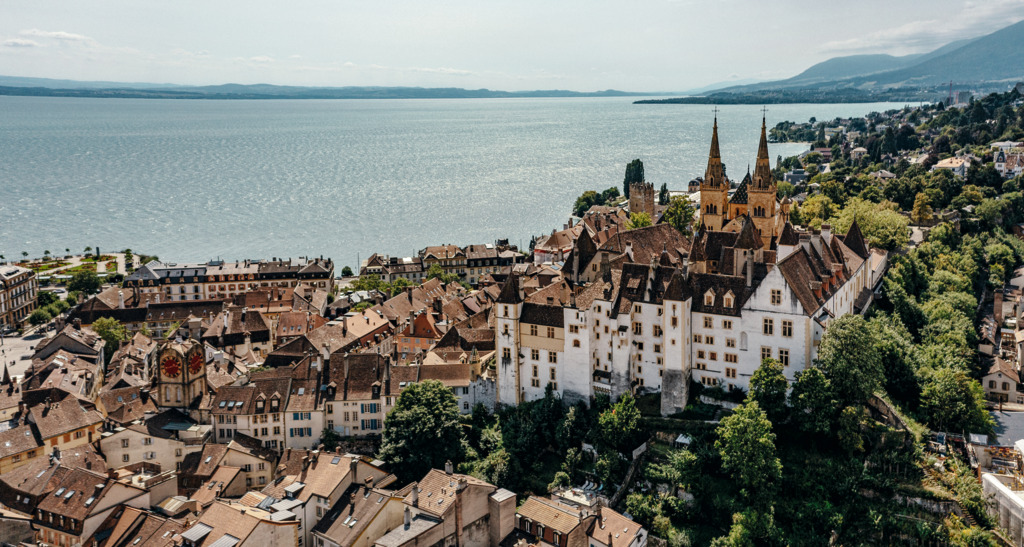 Another reservoir that we want to introduce to you is Neuchâtel. It is the largest Swiss lake lying entirely in the country. It is 8 km wide and 38 km long. It extends at the southern foot of the Jura Mountains. The landscape of the surrounding area consists of wetlands in the southern part, which are the habitat of many species of birds, and in the northern part, covered with vineyards. If you can afford a longer trip, go on a cruise on this lake and the neighboring lake Biel and Murten. The journey takes about 4 hours, and every minute will relax you wonderfully. It should be emphasized that Neuchâtel is a great base for lovers of such cruises. Ships regularly run on the lake, and numerous connections give a wide range of possibilities for those who want to see as much as possible.
The largest city in the region bearing the same name is situated on the northwest shore. Visitors appreciate the typically French atmosphere of Neuchâtel. It is full of charming cafes, restaurants, museums and theaters. One of the largest grape-harvest festivals in Switzerland takes place here every autumn. It is loved by wine and flower fans - a wonderful colorful procession takes place during the event.
As for accommodation, it is as easy to find as it is at Lake Geneva. For example, you will like Camping Paradis Plage . It is located in the village of Colombier, in the immediate vicinity of Neuchâtel. Invites those willing, among others for tents and mobile homes. Active leisure enthusiasts like it, but you can also meet fans of lounging on the beach. Water sports, walking and cycling are just a fraction of the possibilities. By the way, the Mittelland, national cycle route No. 5 runs around the lake.
Lake Thun - overnight at Interlaken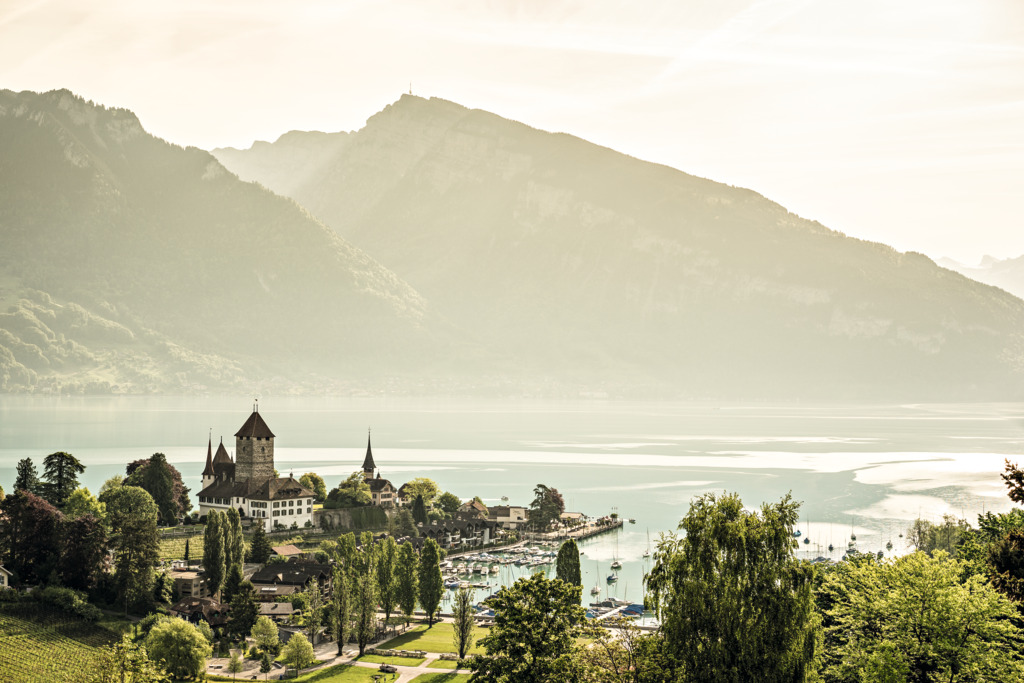 We will make our next stop at Lake Thun. If you liked the option of exploring the area from the deck of a cruise ship, this reservoir will enchant you. There is no exaggeration in saying that the landscapes you will see during your journey are spectacular. It can not be otherwise. The lake is situated on the northern edge of the Alps, surrounded by majestic mountains. It stretches between two cities: Thun and Interlaken. It is a frequent destination for lovers of water sports such as sailing or surfing. They can always count on a light but stable wind.
It is also beautiful on the shore, where there are numerous beaches and bathing areas. If you love atmospheric corners, you will spend special moments here. The area abounds in secular monuments (e.g. castles) and religious monuments as well as romantic villages. At all times, you will see the peaks of the Eiger, Mönch and Jungfrau massif overhead.
We offer accommodation for the night Camping Jungfrau is considered one of the most beautiful recreational facilities in the region for a reason. It is situated in the Lauterbrunnental valley with wonderful waterfalls (over 70!). Guests have a great view of the snow-capped peaks. It is a perfect place for every person with troubled nerves, exhausted and deprived of energy. Here you can recharge your batteries and regain your well-being. You can choose from tents, mobile homes, bungalows and wooden huts. There is also a hostel.
The diversity of Lake Lucerne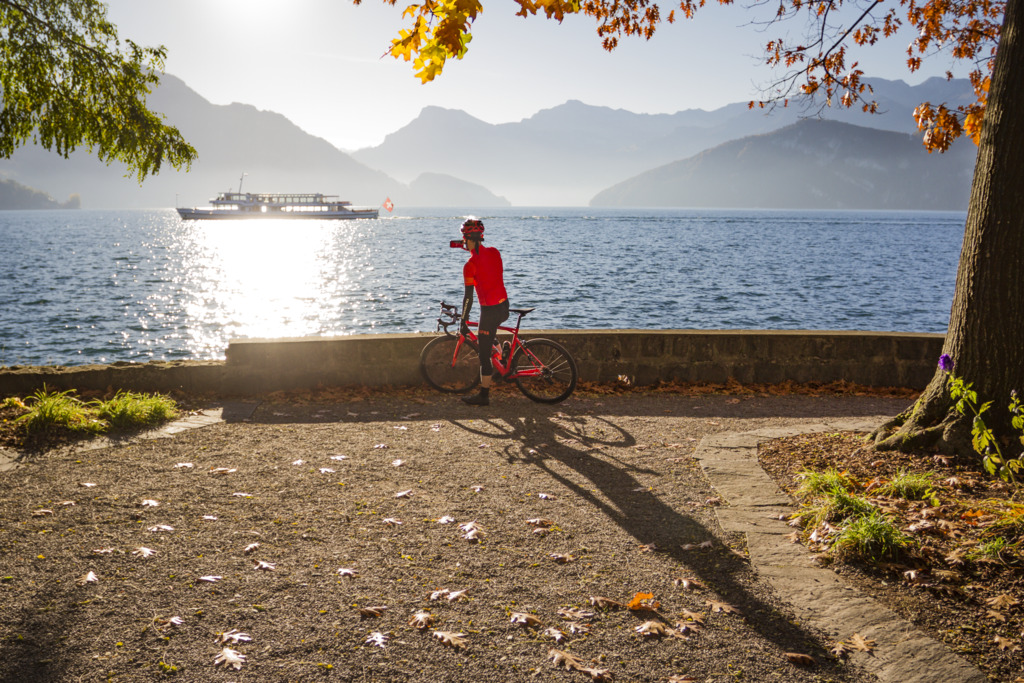 We are now moving to the northeast. Switzerland's fourth largest lake is located near Lucerne. Its name comes from the cantons of Uri, Schwyz, Unterwalden and Lucerne. It has a mild climate, and the landscapes you can admire evoke associations with the fjords. Lake Lucerne allows tourists to get to know the country in a nutshell. In one place you will see so many different attractions that you will remember your stay for a long time. The lake itself is also impressive, especially since you can watch it all year round and at night. Cruise participants are struck by the beauty of beautifully lit Lucerne in the pre-Christmas period. In autumn, the mists floating above the water surface create a nostalgic mood. In spring or summer, nature delights with the richness of smells, shapes and colors.
In the past, the lake was an important trading point from which you could get to the St. Gotthard. Today, tourists have a chance to travel on the Wilhelm Tell Express. They start in Lucerne, from where they take a ship to Flüelen. From there, they travel for kilometers along the railroad over the pass to Ticino, seated by a window in a panoramic car.
It is difficult to decide on one campsite, there are so many of them on the lakeshore. No matter which side of the tank you choose, there will be at least a few objects there. Hospitality is offered, among others, by Camping International Lido Luzern . You can stay on it in a mobile home, caravan, bungalow or tent. In addition, the resort has places for motorhome owners. It always has an "emergency" place, so you can count on accommodation if necessary. By the lake, close to the city, and at the same time away from noise - what more could you want?
Relax on Lake Constance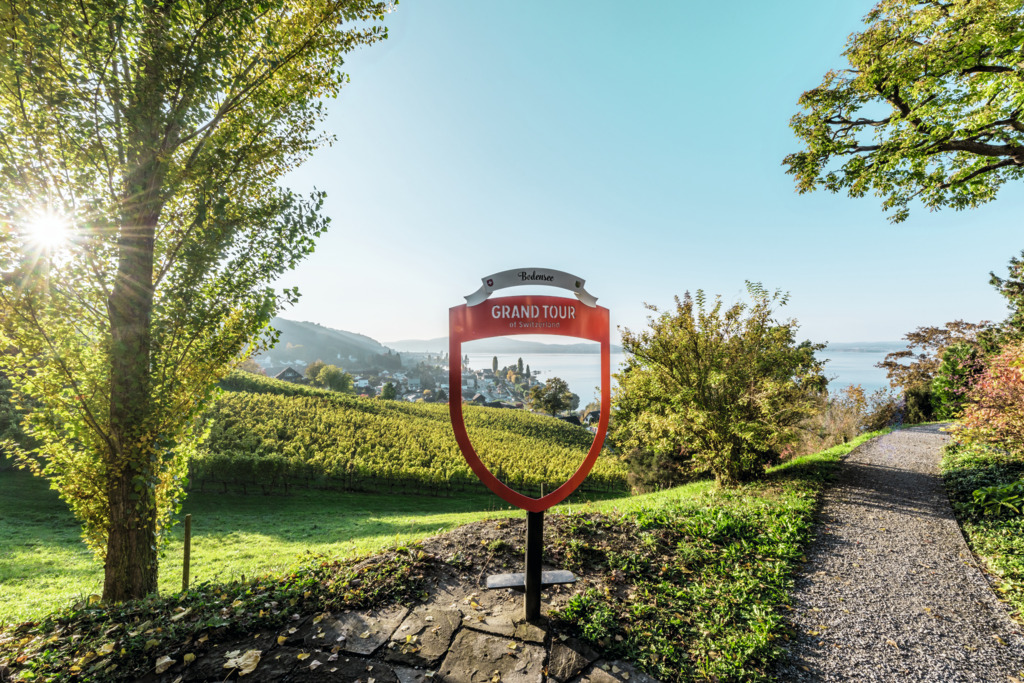 The last stop on our journey is Lake Constance. On the way, we pass Lake Zurich, which also deserves attention, but each journey must end one day. We are at the foot of the Alps, at the point where the borders of three countries meet: Switzerland, Austria and Germany. Lake Constance is the third largest reservoir in Central Europe. Only Lake Geneva and Hungarian Balaton are larger. It can therefore be said that the trip begins and ends with the giants in this category.
Part of the eastern part of the lake belongs to Switzerland. Its shores define the water border of the cantons of Thurgau, St. Gallen and Schaffhausen. Despite the mild temperatures, the climate is quite capricious. Summers can be stuffy and mists appear in winter. In addition, strong and violent gusts of wind are frequent occurrences. For this reason, it is not a popular destination for surfers or kitesurfers. Lovers of nature and monuments come here. They visit, among others St. Gallen, a city full of winding streets and interesting buildings. In the center there is a historic district inscribed on the UNESCO World Heritage List.
If you would like to stay at Lake Constance, it would be better to visit the German side. It is the cheapest, so holidaymakers most often spend their holidays there. You can choose, for example, the Camping Park Gohren am Bodensee , located in Kressbronn am Bodensee. It offers guests a full range of accommodation options, from tents to glamping. It is a popular family property with a wide range of attractions and amenities, from entertainment to recreation.
Did you like our trip? Which lake would you like to visit?
The article was written in cooperation with www.MojaSzwajcaria.pl
A writer by profession, a passion of a cat. One day he will see what is behind the Urals - good to Vladivostok. So far, when he can, he enjoys the sun of the countries of southern Europe. And it's also fun;)
Enjoyed reading this article? Share it!