CarGO! and market development - industry in the eyes of an expert (part 2)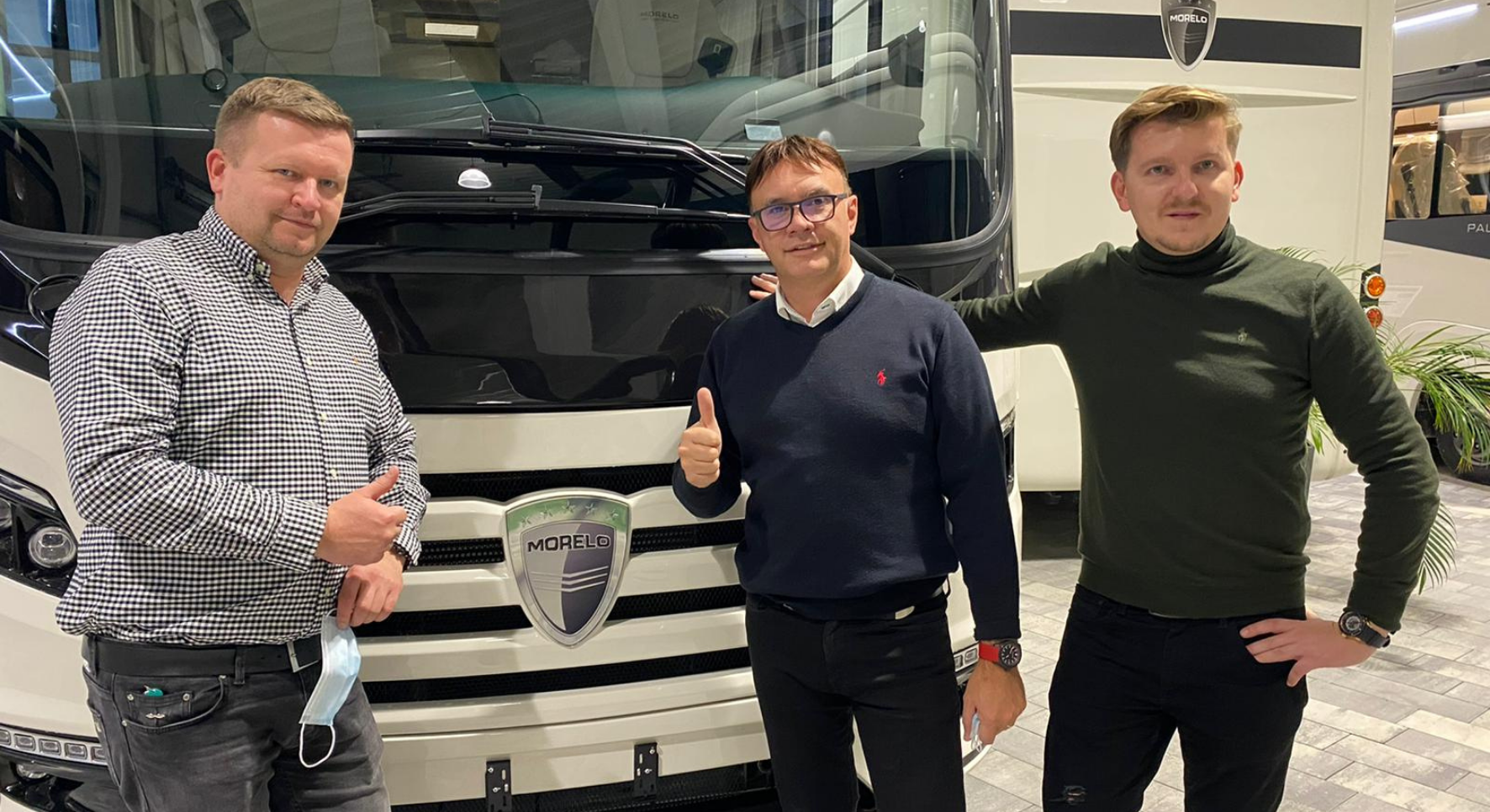 A wise (and experienced) one is nice to listen to, that is ... it's time for the second part of the interview with Witold Tłuchowski, a well-known and respected expert who manages CarGO on a daily basis! Pomerania . Today about caravans, rentals and disturbing phenomena in the industry. We invite you to read!
Hobby caravans in CarGO! Pomerania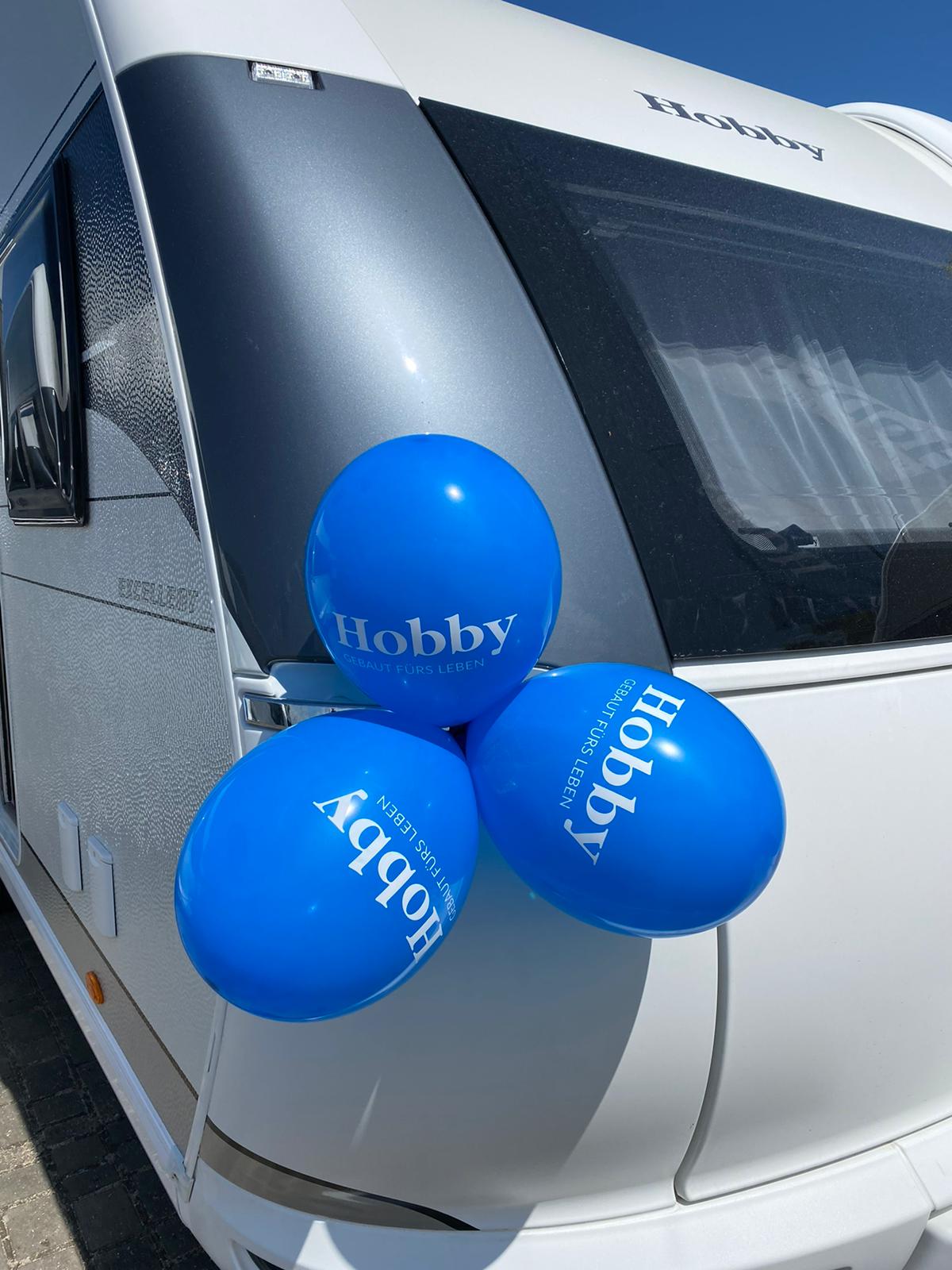 Nationally, you are known for your outstanding knowledge of camping vehicles, especially caravans. What is the origin of this knowledge? How does it translate into vehicle sales?
Certainly, there are already many specialists on our market in the field you mentioned. My knowledge results mainly from practice and interest in this industry: for over 20 years I have been traveling in camping vehicles, mainly caravans, but also camper vans. This hobby of mine started with HOBBY - a brand that is practically synonymous with a caravan in Poland. In the factory, they laugh that I know perfectly well in which year the colors of the furniture, carpets and windows ... and they appreciate this knowledge very much. In this regard, I could conduct training.
For many years I have watched this market closely, and for several years I have been able to use it for business. It gives me great satisfaction. Thanks to this knowledge, I can confidently advise our clients on the interior layout, factory equipment or retrofitting options for each vehicle. Today, the key to success on the market is not selling what you have in the square "by force". The key is cooperation, building a good relationship with the client. It consists in determining his needs, expectations, dreams, identifying the goals of his future travels, selecting a trailer for a tug, etc. Each motorhome is a second home for the customer. The client appreciates such service and always returns, recommending us to others.
Many people come back to me on the occasion of periodic vehicle service and thank you for your advice. They call for advice on many vehicle related matters. You can see that they are satisfied and make their dreams come true - this is the best reward for my work. I am particularly satisfied when I manage to convince a customer who makes his first purchase in his life to choose and buy a specific model of caravan or motorhome . This is where practical knowledge comes in handy: what model to choose, wider or narrower, heavy or light, and further: where to go on your first trip, how to equip yourself, what is worth and not worth taking with you. People appreciate such talks and advice. And they trust me. They know that I have been driving and I am still driving privately with a trailer - the kind they buy. Meetings at campsites are special, where it suddenly turns out that there are many plots of land with my clients - it is very pleasant, but sometimes difficult ...
In my opinion, only a professional approach to the customer today guarantees success on the market. The entire CarGO Group! this is how it works. I try to pass on the principles of such customer service to other young traders entering this market. The same also applies to the website that is the foundation of this business today.
News from the Hobby brand
Which novelties in the caravan segment are, in your opinion, particularly noteworthy in this and the following seasons?
Unfortunately, due to the pandemic and limited purchase options for components, many manufacturers have significantly limited the number of new products for the 2021/2022 season. It is hardly surprising. The fair in Düsseldorf showed that the industry has good prospects and interesting, new solutions up its sleeve. In my opinion, a very interesting and future-proof solution are auxiliary engines - electric self-drive for caravans. Bearing in mind the electrification of tugs, i.e. passenger cars, any solution that will relieve the vehicle while towing will be very effective - it can significantly improve the range of the electric vehicle . In this regard, work will proceed rapidly. We already have many SUVs on the market with very good and efficient electric drive. However, when towing a trailer, their range decreases drastically. As a result, the comfort of traveling decreases - you have to think about charging constantly.
For now, however, it is difficult for me to imagine, for example, motorhomes with only electric drive. Probably, however, hybrids will be this transition stage. Personally, however, I believe that the hydrogen drive has a greater future than the electric one - especially in the case of delivery vehicles, and they are the basis for the production of motorhomes. Generally, it can be seen that the industry focuses on development in the field of design. New projects such as ADRIA ASTELLA win a number of awards and are immediately appreciated by the client. In today's reality, changes in the appearance, interior layouts, selection of finishing materials, playing with LED lighting inside and outside of trailers - these are the activities available to most manufacturers who every year try to refresh the range of their models. This year, the new version of the ALPINA series by ADRIA and the MAXIA series by HOBBY deserve special recognition - although in this case only 2 models were presented.
Hobby showed something completely new - BEACHY caravans - simple, small, light, minimalistic and relatively cheap - so that everyone could start their adventure with caravanning. It is such a return to the 1950s / 1960s, when the caravans were small and light. and people could drive them almost or exactly to the beach and enjoy the proximity of the sea, forest or river. Will the Beachy series be successful? Time will tell - the first signals are very positive.
Motorhome manufacturers also showed many new interior layouts - in my opinion, there are no revolutionary solutions, but it is interesting. Pilote presented the new PILOTE P696U semi-integrated model with an interior layout more like a caravan than a motorhome - a very comfortable solution with a living room in the rear part of the motorhome with a bed lowered for the night. Space and comfort are the hallmarks of this vehicle. On the other hand, HOBBY in the field of motorhomes showed the radically changed DE LUXE line with an interior in the HYGGE style. In other brands we will also notice changes: new lights, new bumpers, LED backlight, LED headlights, etc. Everyone does something - everyone is looking for those flavors that attract customers to a given brand.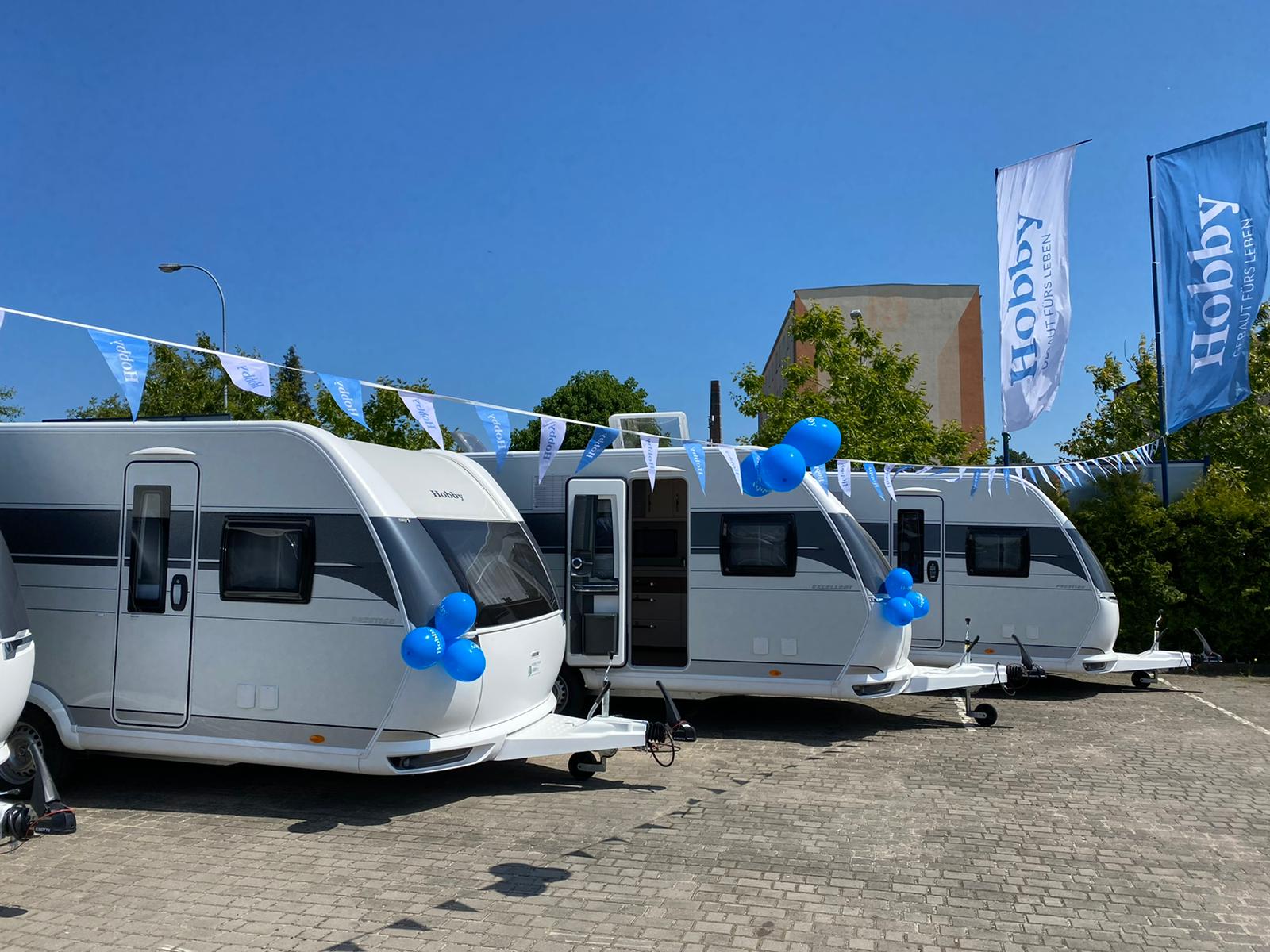 Many Polish rental companies are your clients. In your opinion, is it still worth investing in this business, starting now? What are the opportunities and threats?
This is a difficult topic. I believe that this market will ultimately seek consolidation. Today's market fragmentation is a transitional stage. Today, small rental companies with several vehicles are doing well. In my opinion, however, it is a side activity to other activities carried out by the same owners. It is simply impossible to live with a small rental shop. Due to the fact that motorhomes are becoming more expensive and their residual values are very high (a small decrease in value over time), many entrepreneurs have treated the opening of rental companies as an investment and a way to make a good investment in difficult and unpredictable times. I think that in many cases these small rental companies will cease their activities after the closure of the leasing contracts, i.e. in two, three or maybe four years. Hello will stay, but I have the impression that only those who have approached this type of business seriously from the beginning and have plans for development. Let's look at the German, Dutch or French markets. This is an indicator of what awaits us on the rental market in the coming years.
CarGO! has been running a rental shop in Poznań and Warsaw for many years and has knowledge and extensive experience in this field. Next year, we plan to start the rental company also as CarGO! Pomerania in Wejherowo. It is a difficult and demanding market. Today we have a fleet of 20 vehicles and we plan to expand it, both in terms of motorhomes and caravans. From the customer's point of view, only serious, large rental companies that offer the best service before, during and after the rental are able to ensure the safety and comfort of traveling with the rented vehicle. I am 100% convinced of it. The market will verify this quickly.
Due to the boom in the industry, many subdealers or ordinary brokers for the sale of motorhomes and caravans have appeared. What should a potential customer pay attention to when planning purchases to avoid unpleasant surprises?
I have noticed this development since the beginning of 2021. The boom in the market has provoked many owners of auto-trading companies to "get into the business." Everyone wants to grab something from this market pie. Also, authorized dealers of vans and passenger cars of FORD, FIAT, CITROEN and other brands try to sell motorhomes or even trailers. To be honest, I do not understand the policy of authorized dealers of some caravanning brands who resell their vehicles at minimum margins to such companies. This is madness and simply spoiling the market.
Why is your opinion in this regard so negative?
It's easy. The customer can only be fooled once, often the only criterion will be that the vehicle is available and standing in the yard, and that it cannot be bought elsewhere. What does he receive when purchasing, in addition to vehicle availability? Virtually nothing: no professional advice, no professional service, no possibility of retrofitting the vehicle with many typical accessories dedicated only to motorhomes. etc. And no after-sales service for camping facilities. I have many examples from this year. Customers bought from a subdealer or a regular car dealer "bare" new vehicles and asked us for professional retrofitting: installation of air conditioning , awnings, bicycle racks, satellite antennas and other elements. In the high season it was impossible to do. Each dealer respects its customers and their service is the priority. With the current quantities of vehicles sold and serviced monthly, we are not able to serve such customers.
In my opinion, these seasonal businesses will disappear as soon as they came. I will refer to developed markets again: has anyone seen a Ford dealer in Germany selling Chausson or Benimar or a Citroen that sells ADRIA or Dethleffs? The current situation on our market should be considered not entirely normal. After the downturn in the economy, everything should return to normal.
Another important aspect is the development of a professional motorhome dealer network. Both the CarGO! Group and other companies plan to open new branches - as long as the entities in the industry have the know-how and experience, this type of development is the most advisable and beneficial for the end customer. Manufacturers already see this aspect and give up the artificial and strange trend to open new authorized points of sale and service based on small, unknown companies and only because they have capital and will place the first order for a dozen vehicles by paying in cash. Fortunately, this time is over. The market boom will certainly favor the development of large, experienced companies that know this business inside out and are able to enter a higher level of development, i.e. building a network of their own branches under one strong brand.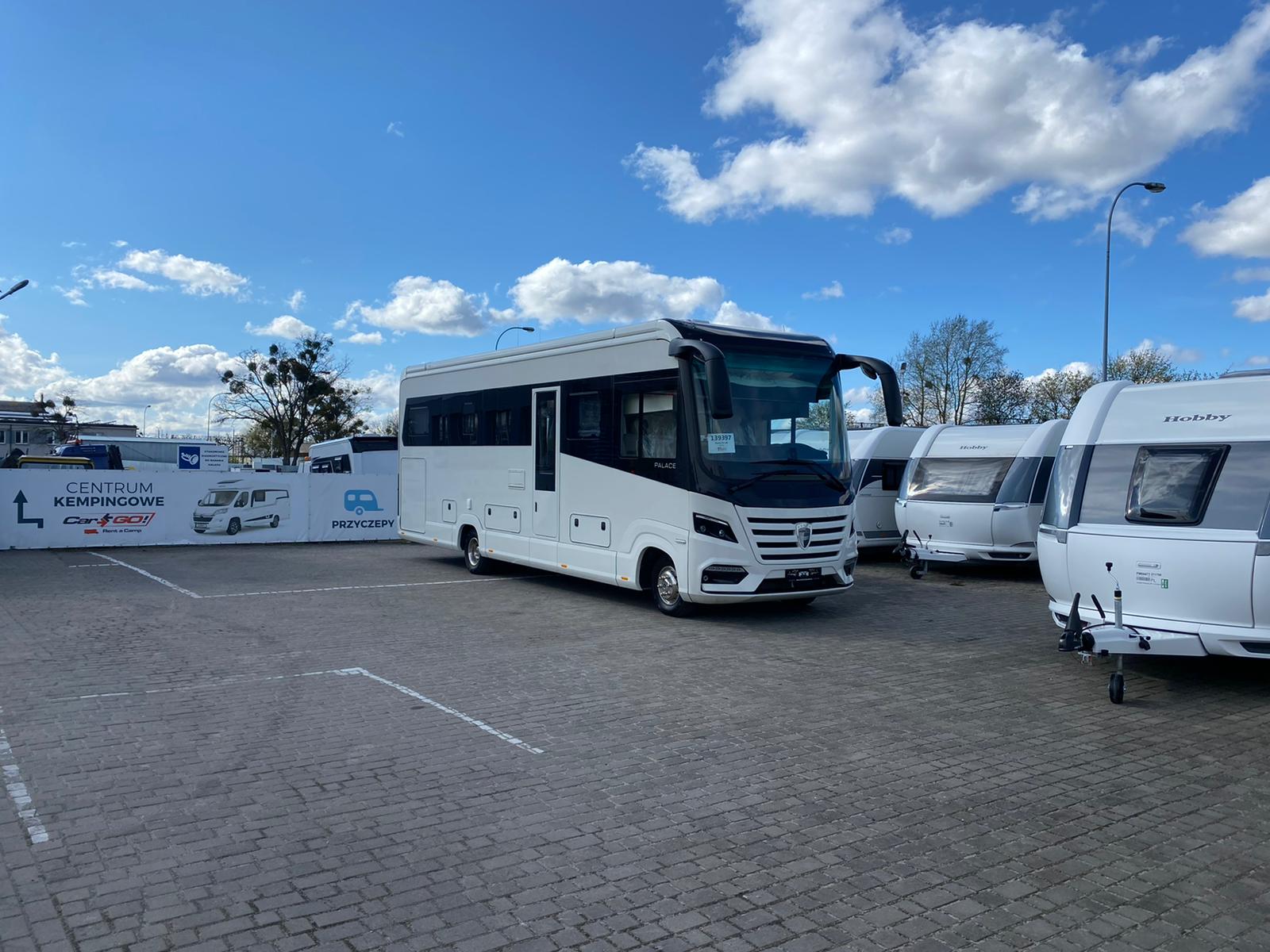 You mentioned development plans. What are your plans for 2022?
CarGO Group! will develop dynamically. CarGO! Pomerania, on the other hand, will start a very large investment at the beginning of the year. We have everything ready. If everything goes to plan, in September 2022 we will invite our clients to our new headquarters in Gościcin near Wejherowo - on the main S6 route. Our investment is really impressive. I will not hesitate to say that the largest and most professional Camping Center in the northern part of Poland will be built, which will offer the full portfolio of CarGO! Group brands. There will be a service hall with 4 workstations with an area of over 800 m2 with office facilities and a shop. The exhibition area is over 6000 m2. We also plan to open a professional motorhome service point on the way. The next plans concern the construction of a new headquarters in Poznań and the development of CarGO! Warsaw - all this is already under preparation. We have a lot of work ahead of us and a very interesting period. Most importantly, these plans do not interfere with our daily work - our clients can feel well taken care of.
More about the CarGO group! on the website www.cargo-group.pl
Link to a well-equipped online store: https://akcesoriakawodowe.pl/
And what small and large tigers like the most, i.e. currently available vehicles: https://cargo-group.otomoto.pl/inventory
I feel best in the form of trade fairs and meetings with enthusiasts. Technical freak. In my life I have dismantled many motorhomes for the first time. Fan of large vehicles, mountain biking and traveling without weight and financial restrictions. At CampRest, I am responsible for all publications on automotive topics.
Enjoyed reading this article? Share it!