Frankia microliner - is it even possible?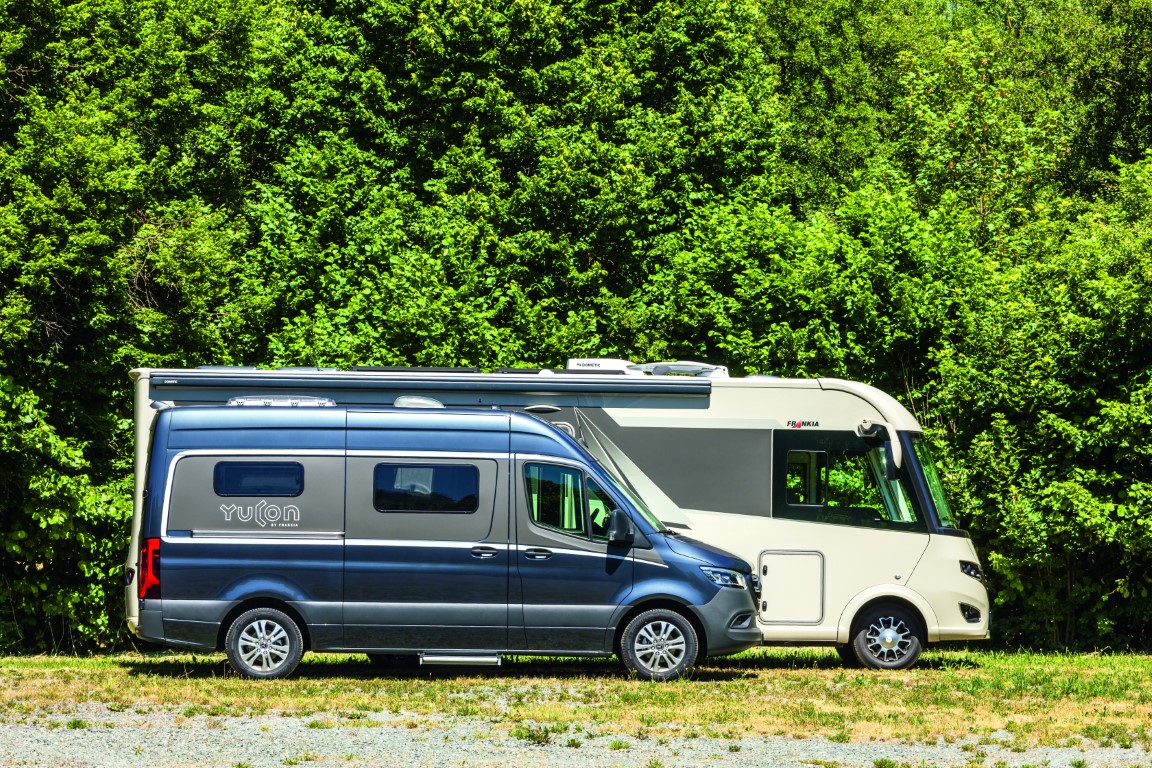 As much as possible, and this is just a foretaste of the new products introduced by the brand to the vehicles for the 2020 season. New systems (including "bar" systems), new models (Yucon), comfortable solutions transferred to the lower model ranges. In short: we invite you to a world of extremely high quality.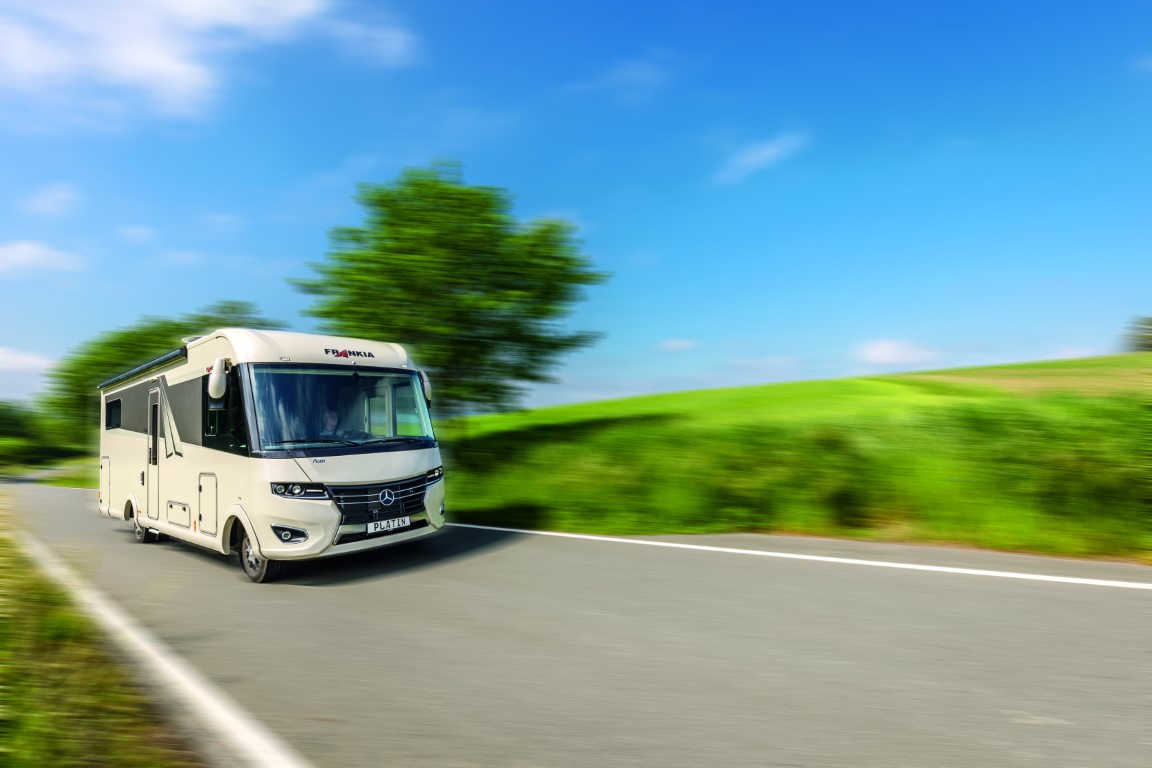 We had the opportunity to get acquainted with Franki during the test of the PLATIN 7900GD model, in which we spent the holidays at the beautiful Caravan Park Sexten campsite. It was then that we found out that it is a motorhome with quality comparable to a 5-star hotel. Regardless of the weight limit (the model we tested had a DMC of 5.5 tons), we could enjoy the highest quality of furniture and very rich additional equipment. It is a real "liner", a luxury apartment on wheels.
You can see our video in which we present this motorhome here: https://www.youtube.com/watch?v=S24pUOxwI_I&feature=youtu.be
Luxury in a mini version
For the 2020 season, Frankia has designed a completely new model: the "Yucon" . This is called "Microliner", a camper van based on the latest generation Mercedes Sprinter. Most importantly, it is a car that can be driven by any holder of a category "B" license. Its DMC is 3500 kilograms. Does this mean that luxurious looks and fittings have been abandoned? Definitely not.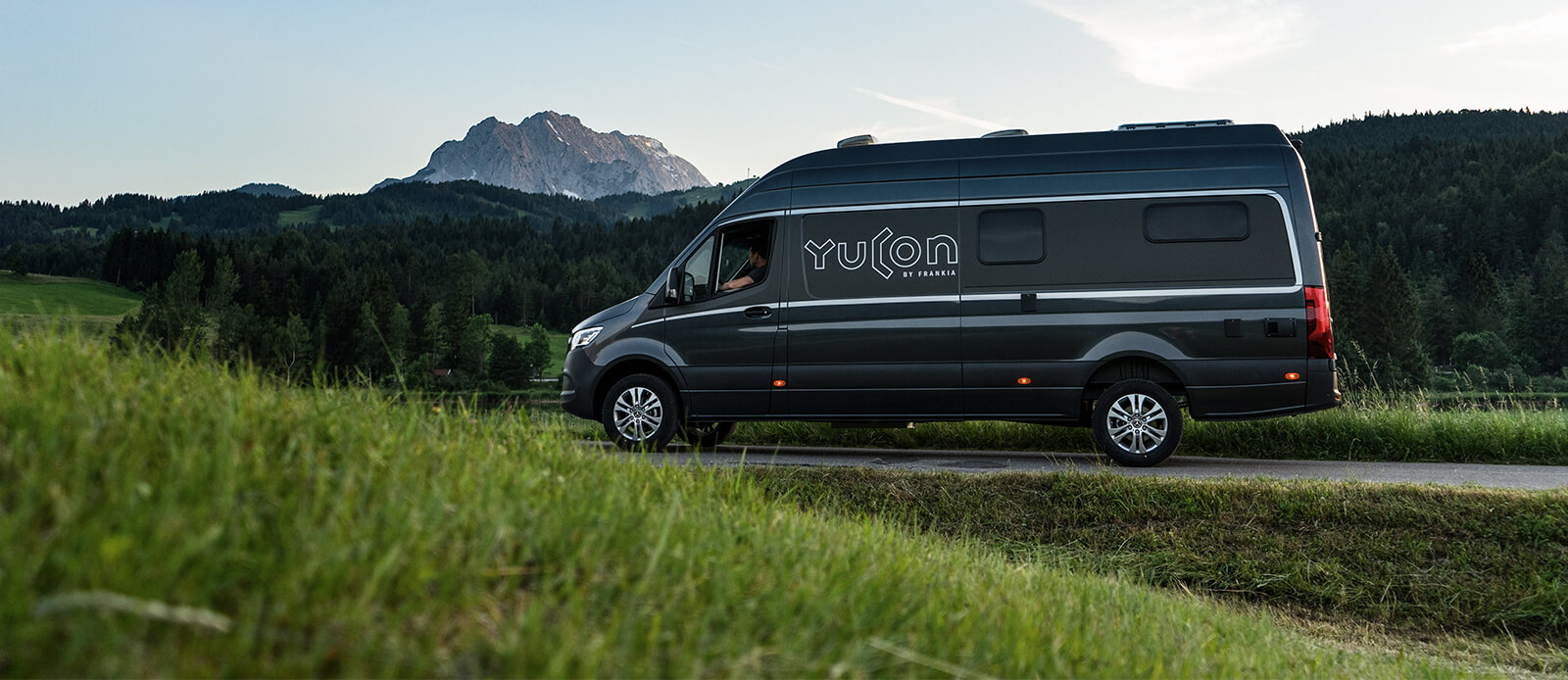 The motorhome is offered in two versions of equipment called simply "6.0" and "7.0". The former is marked as "smart" and indeed, it is very "wisely" designed. We are dealing with a 6-meter long van, which can be optionally equipped with a 4-wheel drive . An option is also a 190 HP engine combined with a 93 liter fuel tank. In this way, we will get a camper van capable of driving anywhere, into the greatest wilderness. And this is about relaxing in the bosom of nature, right?
Frankia Yucon's equipment will be helpful in every vacation (whether in the wild or camping). A 100-liter clean water tank, a 70-liter gray water tank and a 100Ah residential battery with the new LiFePO technology. In addition, a 69-liter compressor refrigerator and Truma Combi Diesel heating in the latest, sixth version.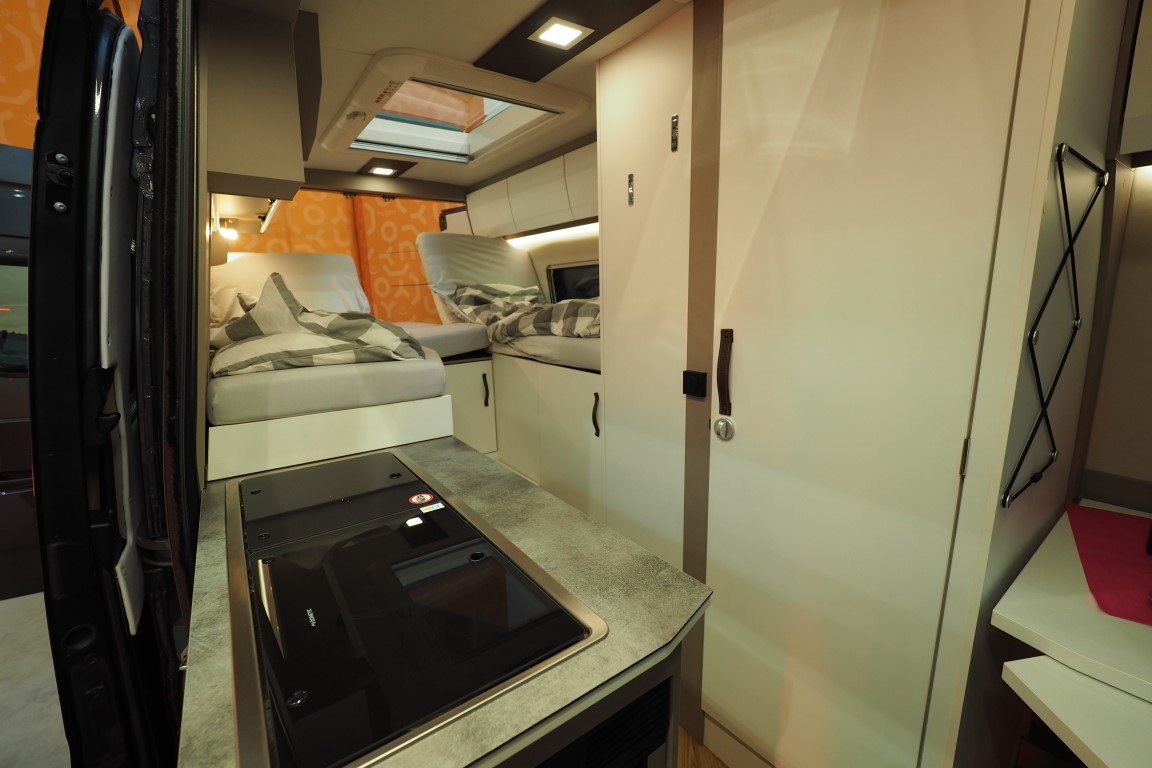 Designers also made a "miracle" - how else to call the creation of two 1.95 m long (left) and 1.90 m (right) longitudinal beds in a 6.00 m long camper van ? An interesting solution is also an open kitchen outside and a table that can be folded both inside and outside the vehicle. Of course, a toilet, bathroom and cooking stove are also on board.
You probably think that with the quality of the brand and the "squeezing" of all components to the "tin" level, it was not possible to keep a reasonable weight? You are wrong! Frankia Yucon in version 6.0 with a GVM of 3.5 tons has… 700 kilograms of load capacity! This is a kind of record in this class of motorhomes.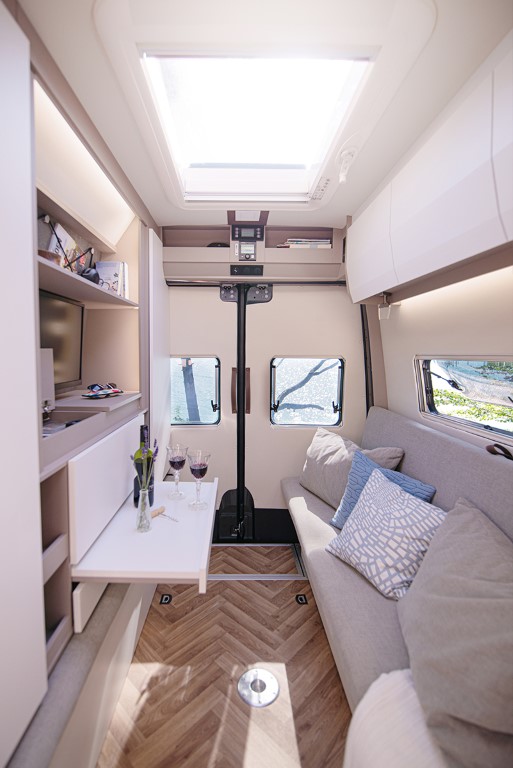 Version 7.0 of Frankia Yucon deserves a separate paragraph. This is where we find an amazing, even gigantic, salon in the rear of the vehicle. The XXL size table will allow for comfortable work or rest. A few steps (exactly: two) are enough to transform this space into a large bed with dimensions of 2.00 x 1.35 m.
In version 7.0, the Sprinter's roof is raised (total height: 2.95 m), so the available space for development has also increased. Frankia added a larger refrigerator and a 1.9 m long double floor. There was also a wardrobe and a lot of small storage compartments. At the same time, after all the changes, the payload remained at a very acceptable level: 460 kilograms .
Changes, changes
The new model, however, is not all that Frankia has prepared for the 2020 season. On our website you have already read about the innovative Frankia Easy Load system. In short: in a very easy way, through the rear garage door, we have access to space for luggage, bicycles and, for example, a scooter. This solution will also be used in the Frankii NEO, the "light" version of large liners.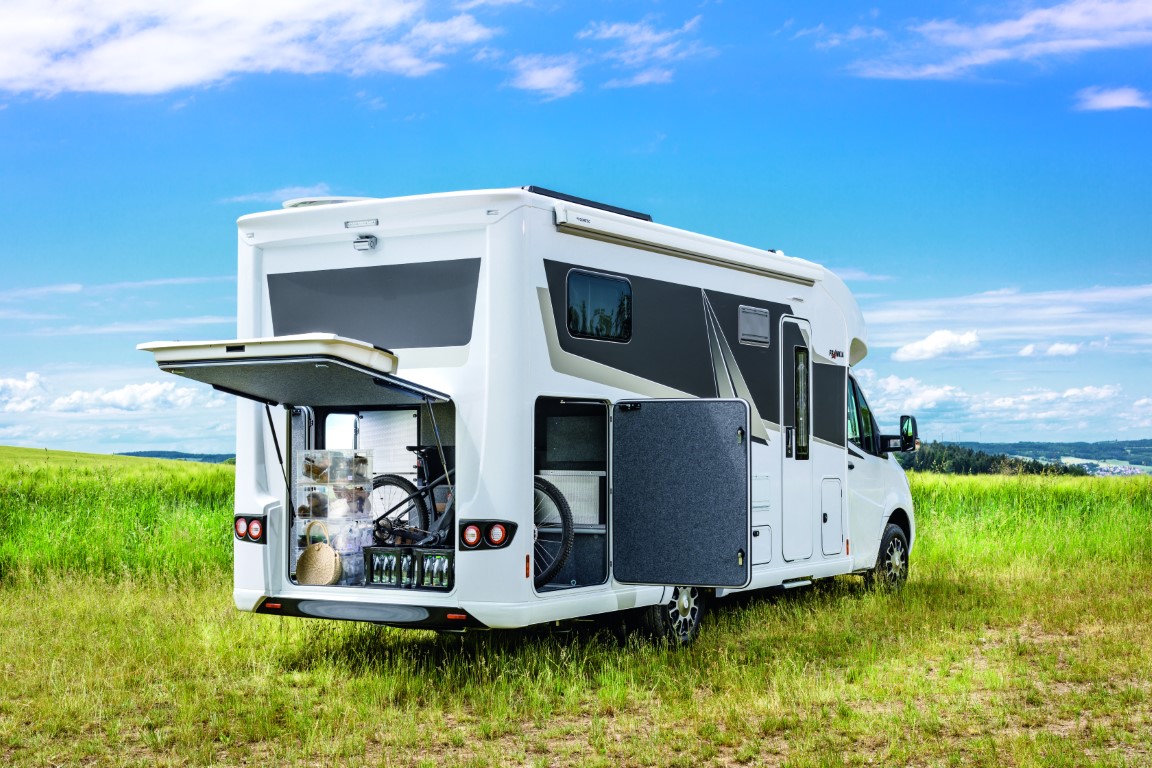 Another change is the use of the "Plus" system in the Platin I7900 and I8400 models. This means that the living room (sofa, that is the common area) will be designed in the shape of the letter "U". All crew members and their guests will be able to sit comfortably in the back of the motorhome around one large table.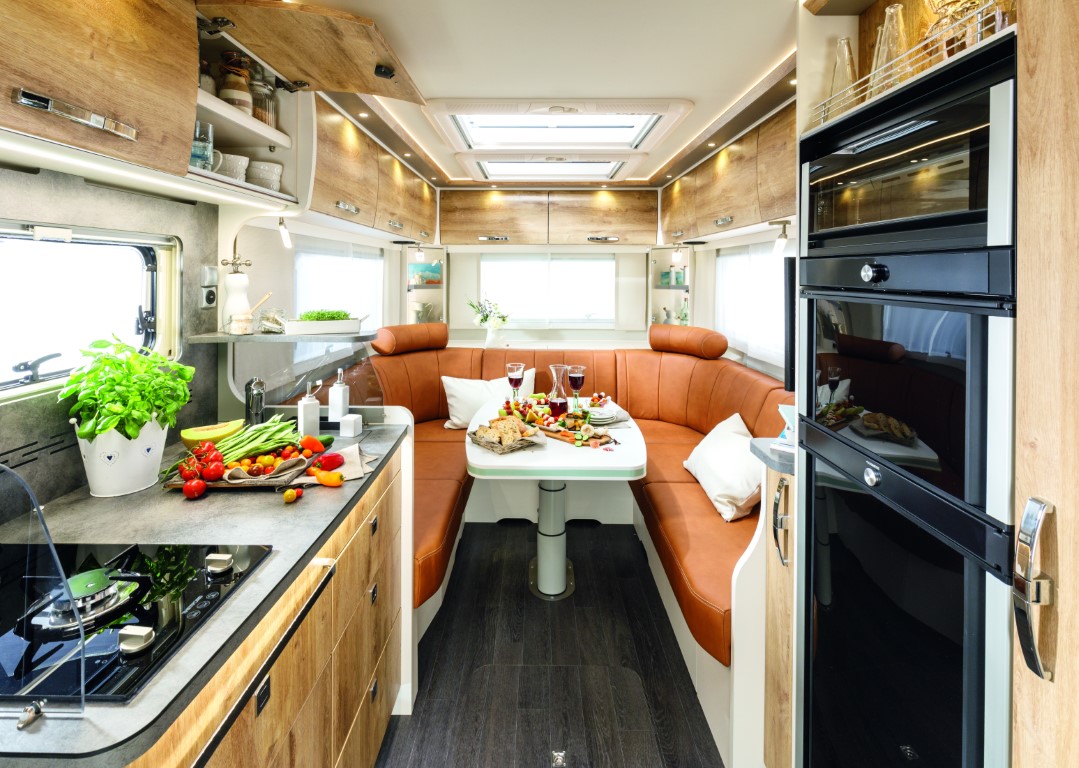 Last but not least: FRANKIA F-Line I 890 GD-B with "bar" layout. Very interesting "apartment on wheels" based on Fiat, 890 cm long and 310 cm high. GVW: 5.5 tons, so a category "C" driving license will be necessary. In return, we will get 4 places to ride and sleep and an interesting lounge in the front, the main element of which is a special bar table (75x105 m) with the possibility of extending its length to 143 cm. The entire crew will fit around it without any problems and an additional advantage is the preservation of the corridor between it and the couch. In this way, people sitting in the front seats in the cab will be able to go to the kitchen or bathroom without any problems.
We only remind you that the sole distributor of Frankia motorhomes in Poland is the CarGO company from Poznań .
gallery
We have created the CampRest portal for people who value freedom and travel on their own.
Enjoyed reading this article? Share it!