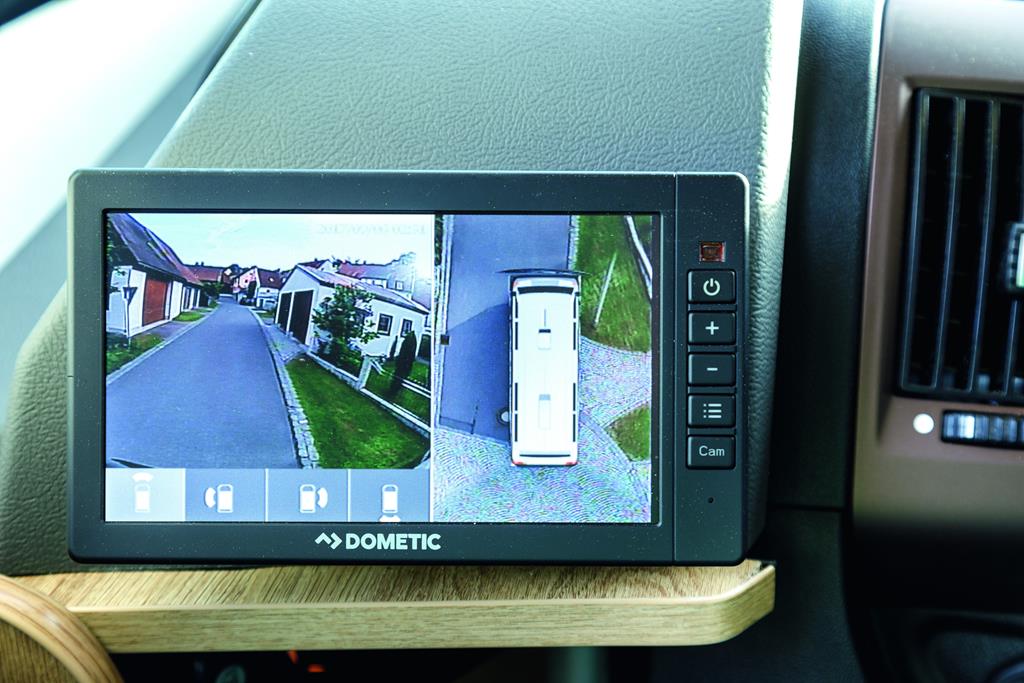 The first motorhome trip does not have to cost you nerves. All you need to do is get the necessary information in advance and prepare for careful driving. Thanks to this, you will avoid many difficult situations.
This is the second part of the CarGO guide, which contains many tips not only for novice drivers. The first part can be found HERE .
Motorhome and speed limits
We would like to remind you that in Poland, a motorhome registered as a special vehicle on a motorway, expressway or dual carriageway with at least two lanes for each direction of traffic can move at a maximum speed of 80 km / h. On other roads - 70 km / h, and in built-up areas 50 km / h.
If the motorhome is registered as a truck (with a GVM not exceeding 3.5 tons), the same limits apply as for passenger cars. The Road Traffic Act specifies the speed limit on the motorway at 130 km / h, on the dual carriageway expressway - 110 km / h, single carriageway expressway and on a dual carriageway road with at least two lanes in the same direction - 100 km / h, on other roads - 90 km / h. Of course, there is a limit of 50 km / h in built-up areas (60 km / h at night). In other countries, you just need to check the regulations.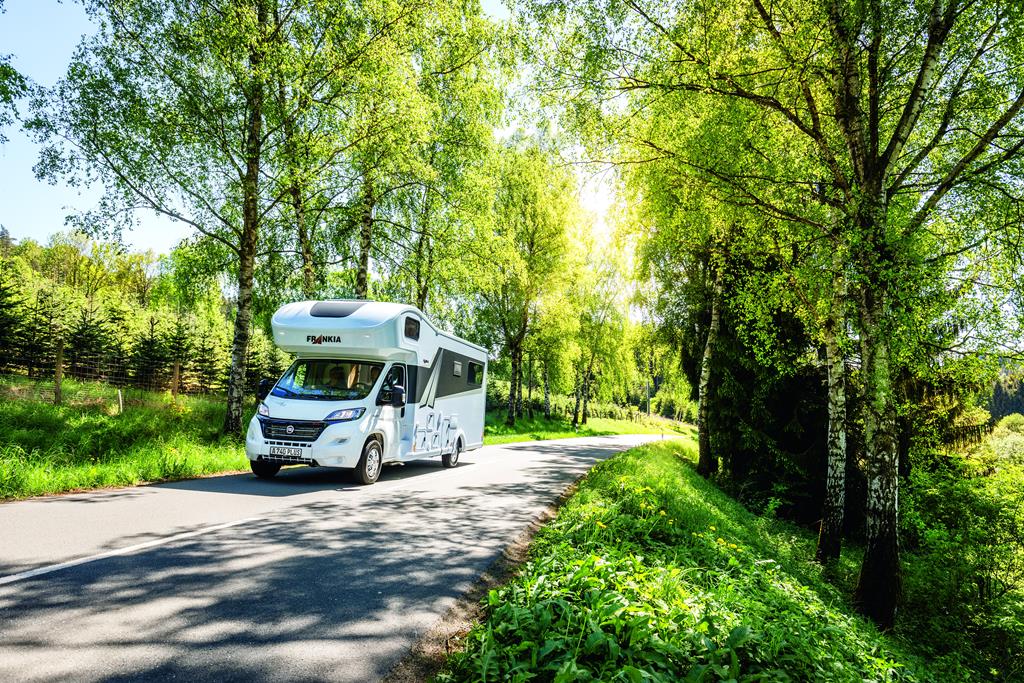 So much for the theory. In practice, 100-120 km / h on the highway is a speed that, in good weather conditions, we can usually consider optimal and safe, and at the same time pleasant to drive. The motorhome is large and heavy, and a bit louder than a "passenger car". The speed around the "hundred" allows you to easily control the vehicle of the driver who previously only used passenger cars, and at the same time the speed is so high that it does not hinder the movement of other road users.
Of course, the speed is selected according to the road conditions, so you should take into account the mountainous, steep, winding route or bad weather conditions.
How to save fuel?
Eco-driving is not only ecological, but also financial. If we accelerate rapidly and brake sharply, we are using a lot of fuel. A relaxed driving style will have a very beneficial effect on the bills at the dispenser.
Acceleration should be gradual and gentle, and braking should be started early enough. If you see that you will have to stop before the next traffic lights in a moment, do not accelerate unnecessarily, and then brake hard in a moment. Let the car smoothly "roll" to the vehicle in front of you. Follow a similar rule while driving in a traffic jam.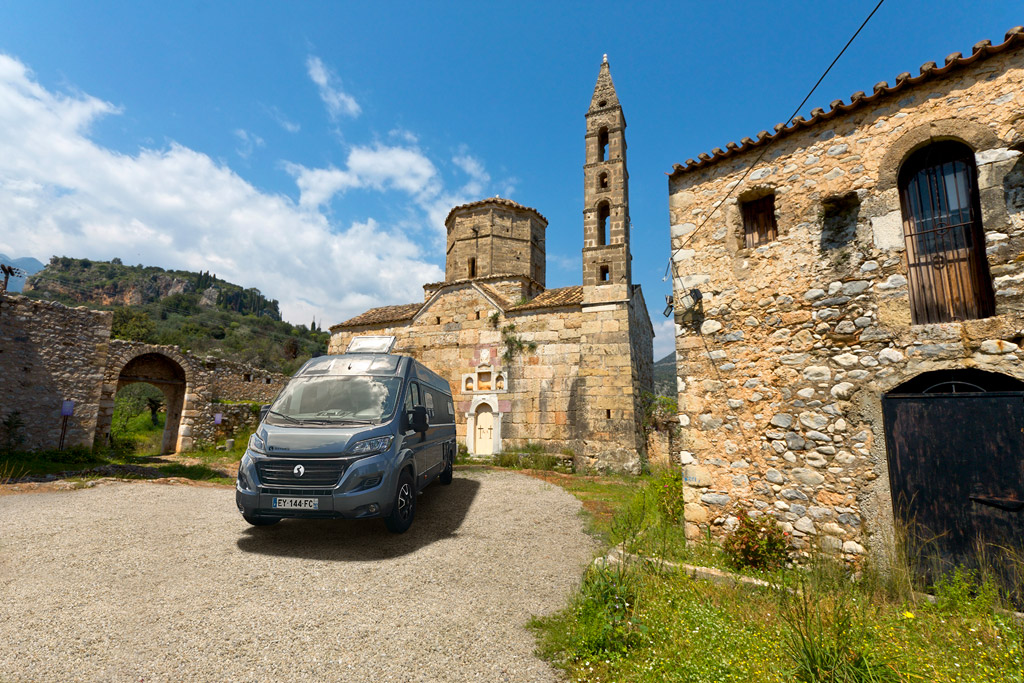 Importantly, you have to drive slowly (especially outside the city)! Optimal motorhome driving does not mean sluggish pace. Just avoid performing abrupt braking or acceleration.
If the car has a computer showing the current fuel consumption, you should definitely use this function. It is clearly visible on the monitor when consumption increases and when it decreases. If you have cruise control, activate it when the engine has reached a low fuel consumption level when driving on a highway.
Keep a long distance between vehicles
In France, the distance to be kept between road users is clearly defined - it is 62 m at a speed of 100 km / h. However, even if there are no clear directions, remember that you are driving a big, heavy car and there are many things that can surprise you on the road.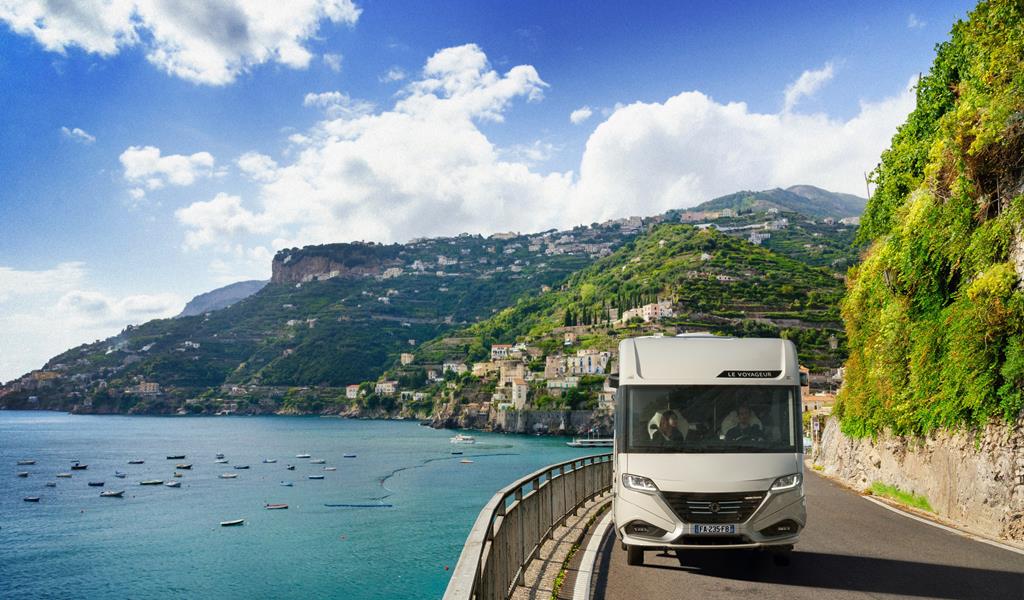 If you cannot avoid heavy braking, you must have enough space in front of you. Greater than in a passenger car. This is especially important for less experienced drivers. A non-passenger car has to be felt, and this increases with experience.
Another guideline concerns the length of the route. It is not worth assuming that when you get into this type of vehicle for the first time, you will cover the route, for example Warsaw - Catania (Sardinia), in one day and without a replacement. The route should be adapted to your skills and common sense. The reaction time of a tired person is much longer, and then the right distance may not help ...
Motorhome maneuvering
The motorhome is long and wide, so take this into account when maneuvering. The rear view camera will help you with this. If you do not have one (or you do not feel comfortable with it yet), ask for help from a passenger or a bystander. Take into account that some maneuvers (such as U-turns or parking) may take more time than in a passenger car and it is sometimes worthwhile to divide them into stages. Don't get upset that others are waiting - instead, focus on safely executing the maneuver.
Always, always check if you can fit in a tunnel or overpass. Sometimes you may find yourself going in but not going out, so read the signs carefully. Fortunately, thanks to advance navigation, you can see the entire route and choose the most suitable one in advance. Ideally, you should use a truck map or navigation (such as narrowing and height restrictions should be included).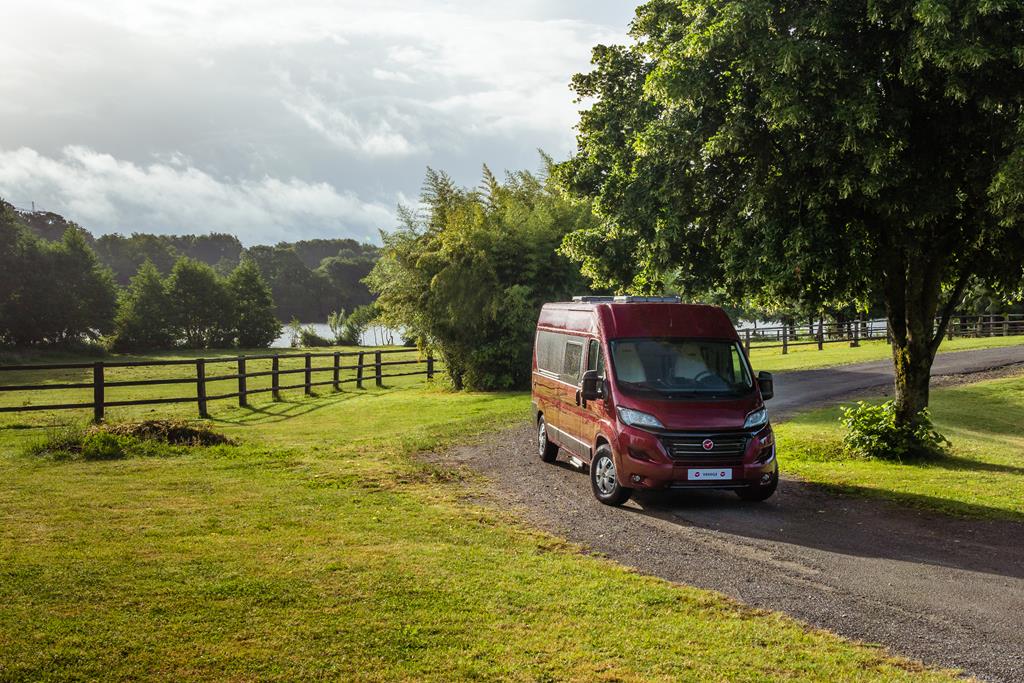 Be especially careful in the old towns of large cities and in the streets of small towns (e.g. in Sardinia). Not only are they very narrow, but the route often leads steeply uphill or downhill. Very often, in order to cross a narrow street, you will have to fold the mirrors. Retreating may also be a problem, but if necessary - again - ask the passenger for help.
Following these rules should help you to go on tour with peace of mind. Many unpleasant surprises can really be avoided. Also, don't forget to watch the video prepared by CarGO.
gallery
A lawyer who loves traveling. Always with a book on the go. I collect memories of the color, taste and smell of every place I visit.
Enjoyed reading this article? Share it!