Lanterna Premium Camping Resort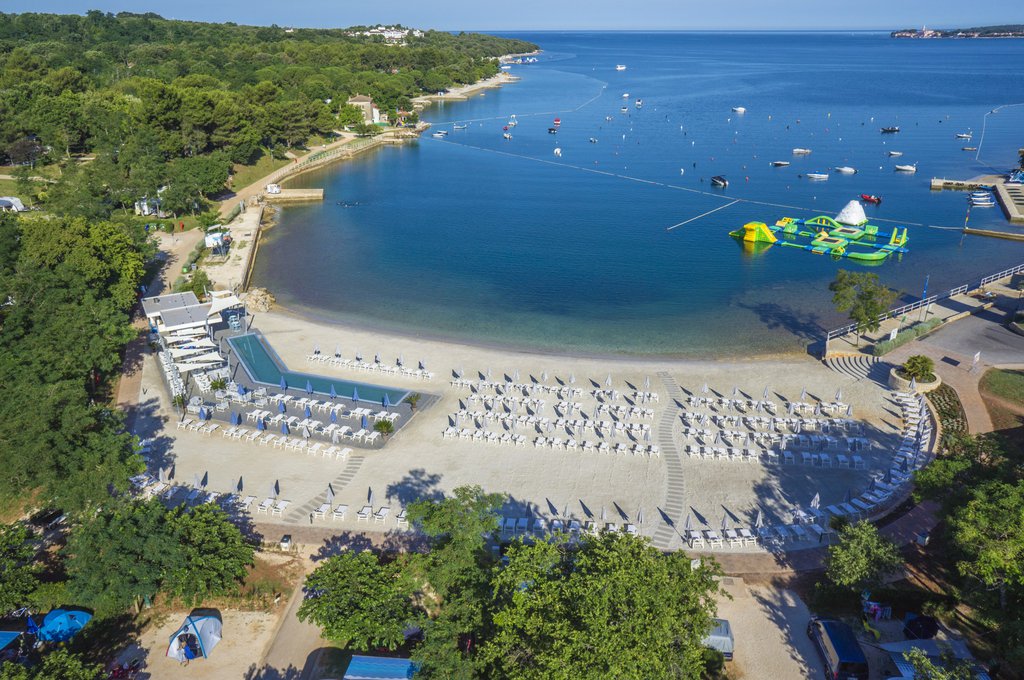 If you dream of a vacation on the Croatian coast, you will love Lanterna Premium Camping Resort. It is a huge Istrian tourist complex offering a rest in the shade of trees. Guests can enjoy water sports, play mini golf, tennis or take part in aerobics. There is a common room, a cinema, a theater and a center with a disco and a night club ... And this is only a fraction of all attractions!
Holidays at Lanterna Premium Camping Resort
The facility belongs to the Camping Adriatic - Valamar chain, and its location provides it with the unwavering interest of tourists looking for a base for exploring Istria. Lanterna Premium Camping Resort is located between Poreč and Novigrad, stretching along the coast for a length of approx. 3 km. It offers guests numerous accommodation options, from nicely shaded pitches, through several variants of mobile homes, to luxuriously furnished tents (glamping).
Rest at this campground is relaxation in comfortable conditions, surrounded by oaks and pines, with easy access to all kinds of amenities. No wonder you have to make a reservation in high season - despite the size of the property, there may not be enough space for those who plan their holidays at the last minute.
A fairy-tale camping holiday
Lanterna Premium Camping Resort is gradually expanding its offer to meet the expectations of each client. In 2019, many changes await guests, including new swimming pools and sunbathing areas in the Aquamar water park, as well as the multifunctional sports field V Sport Park. Also new are the beaches in the Marbello area, which allow direct access to the sea from some plots.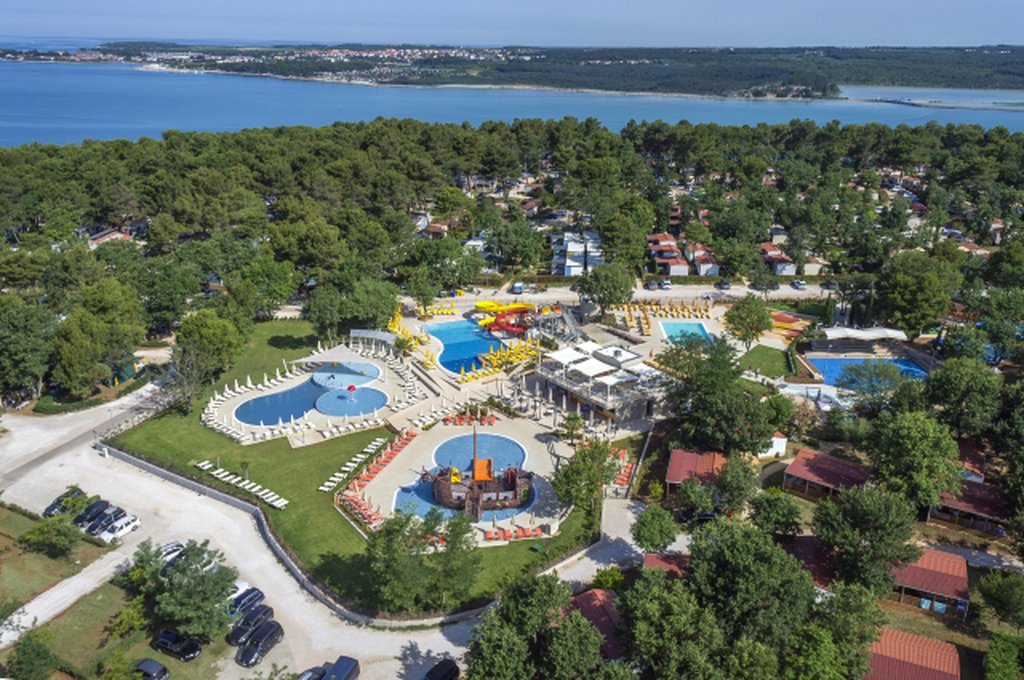 From 2019, the accommodation options include small houses created especially for elf lovers. Kontići Elf Pitches are charming, and the rest in them will be remembered by every guest, not only those who believe in Istrian forest elves.
The second novelty is the offer for families or friends who want to spend time with themselves - Family Mega Luxury Pitch . It consists of four connected plots with a total area of 400m², and in its central part there is a place with a table and barbecue facilities.
Relax in the water
The campground is so huge that it's a good idea to cycle around it. In addition, there is a 3 km long bicycle and walking trail along the coast. If someone appreciates comfort, they can reach the pools by car from their lot (there is a special car park next to them). Another option is the cable car that takes vacationers around the campground.
If someone loves to splash in the pool, they will be delighted. Lanterna Premium Camping Resort has not one, not two and not three, but sixteen swimming pools with a total water area of 2600m². Those who prefer to relax by the view of the waves during their vacation in Croatia can enjoy a beautiful sandy beach and a string of sun loungers along a picturesque bay.
As mentioned above, Lanterna Premium Camping Resort is being gradually expanded. Within a few years it was transformed into a huge complex, into a camping town with a wide cultural base and a wide range of entertainment. Whatever the guests expect, they will find it here. Every age group will find themselves here, but families with children will especially love Lanterna. The kids have a club for themselves with attractions prepared especially for them, and so are the youth. There are numerous playgrounds on the campsite, there is also the Aquamar Lanterna water park with a pirate ship and slides.
It's the perfect camping for kids . Young guests can participate in multilingual activities, and the animators will prepare an entertainment program for them at the Maro club. Adults also have a great choice of activities, from sports activities to relaxing in the outdoor swimming pool, to beauty salon services.
Listing the amenities of the campsite, one cannot ignore its rich gastronomic facilities. We will satisfy our hunger in restaurants, grill bars as well as pool and beach bars. We can also prepare our own meals without leaving the premises. There are 3 supermarkets on site, kiosks selling fresh bread and fast food, as well as a fish and vegetable market.
A writer by profession, a passion of a cat. One day he will see what is behind the Urals - good to Vladivostok. So far, when he can, he enjoys the sun of the countries of southern Europe. And it's also fun;)
Enjoyed reading this article? Share it!