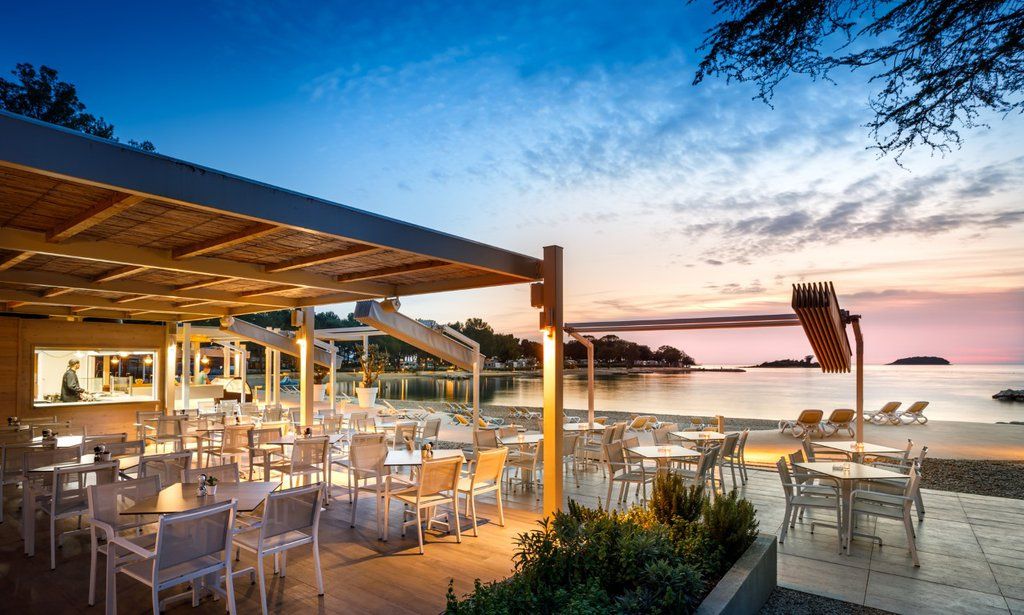 Are you wondering if it's worth coming to Croatia for a picnic? Stop, because the answer is simple: it's worth it. The weather becomes very pleasant in May, and the popular resorts are not as crowded as in summer. So there is nothing to wait for, better book your seat.
The summer months seem to be the best months for swimming in the Croatian sea. However, this does not mean that the Adriatic Sea in May is not suitable for swimming. Its temperature is somewhat reminiscent of the Baltic Sea in the high season. If you are planning to spend a picnic in Croatia, Istria is highly recommended. There you will find some great campsites belonging to the Maistra chain. They have access to the sea and their own swimming pools, and many other attractions. Check it out for yourself!
Camping Polari - relax in Rovinj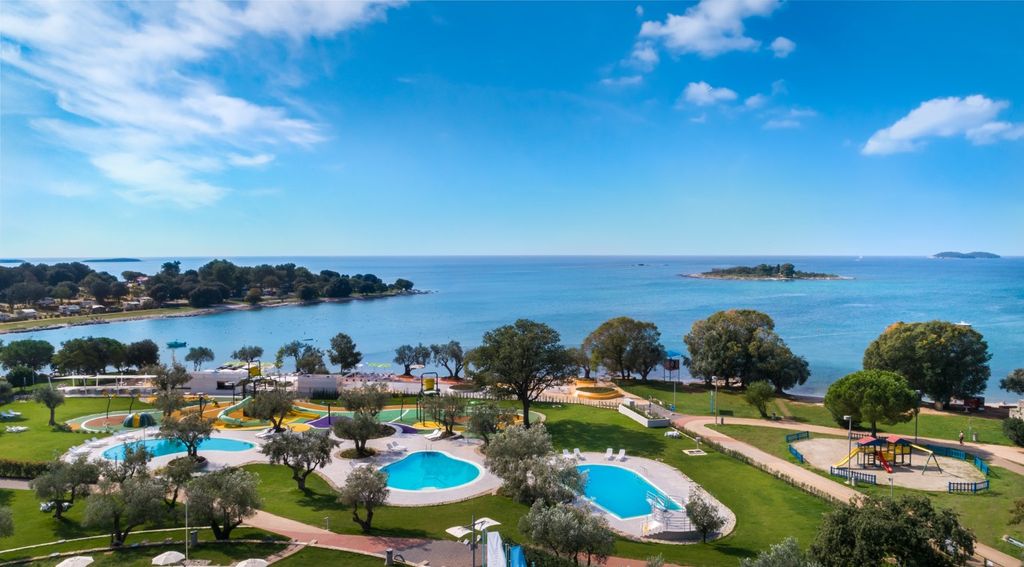 The first holiday facility in this region is Camping Polari , the chain's largest resort. You can get to Rovinj from there by bus or water taxi. It is connected to the city by a tourist trail along the coast, so if you like long walks, this is the route for you. Another option may be a bike trip.
Polari encourages holidaymakers to stay in mobile homes or on lots. They are located among lush vegetation, which not only provides a sense of privacy, but also pleases the eye. The beach is only a few meters away from the campsite. For lovers of splashing in the water, there is also a large swimming pool complex and a rental of umbrellas and sunbeds (for an additional fee).
There are, among others, on the campsite beach volleyball court. In addition, you can rent a kayak, SUP board or a pedalo. A little further there are tennis courts and sports fields. Owners of the appropriate permit can rent a boat.
Camping Veštar - recreation near Rovinj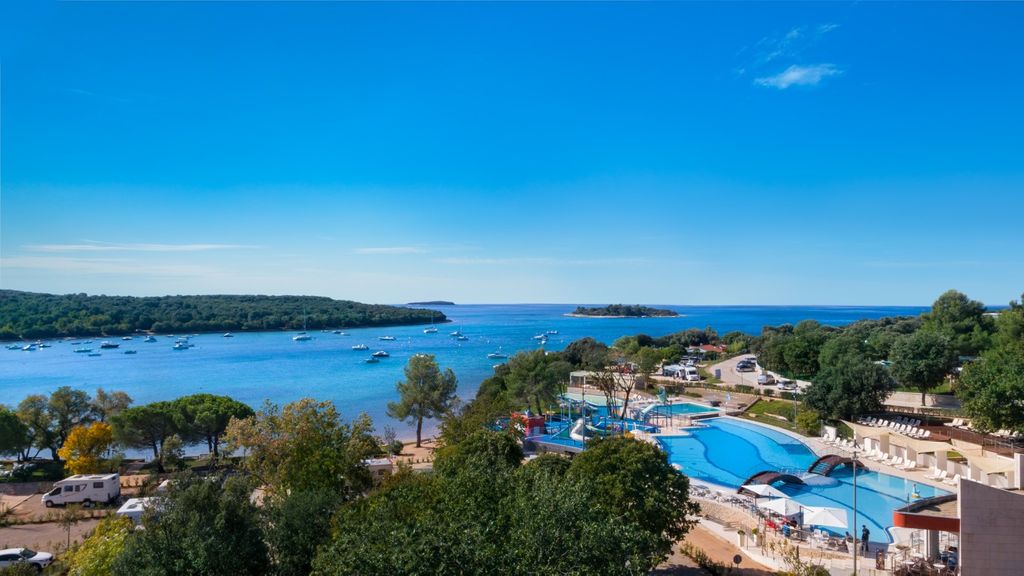 Another facility located close to the popular resort is Camping Veštar . Like its predecessor, it waits for guests from April to October. It has a beautiful gravel and sand beach, and according to many tourists, it is the best center of the Maistra chain. It is worth checking it personally and comparing it with the others. Regardless of the result of the "tests", the stay will be successful.
The campsite has over 660 pitches with electricity and water connections (additionally there is a sewage connection). In addition to the excellent standard, you are guaranteed beautiful views, as both the plots and mobile homes are close to the shore. The sound of the waves will soothe you at bedtime and greet you in the morning. Some houses are a bit further away, surrounded by greenery, so you have a choice what suits you better - sea or shade. It is worth emphasizing how thoughtfully they were designed. You will rest wonderfully in them.
The facility tempts with a water park, a wide range of activities for people of all ages and in any condition. A lover of water sports or a fan of blissful relaxation on a deckchair will not be bored here. If you would like to explore the area and you don't have a car, no problem. There is a bus stop about 800 meters from the resort.
Intimate Camping Amarin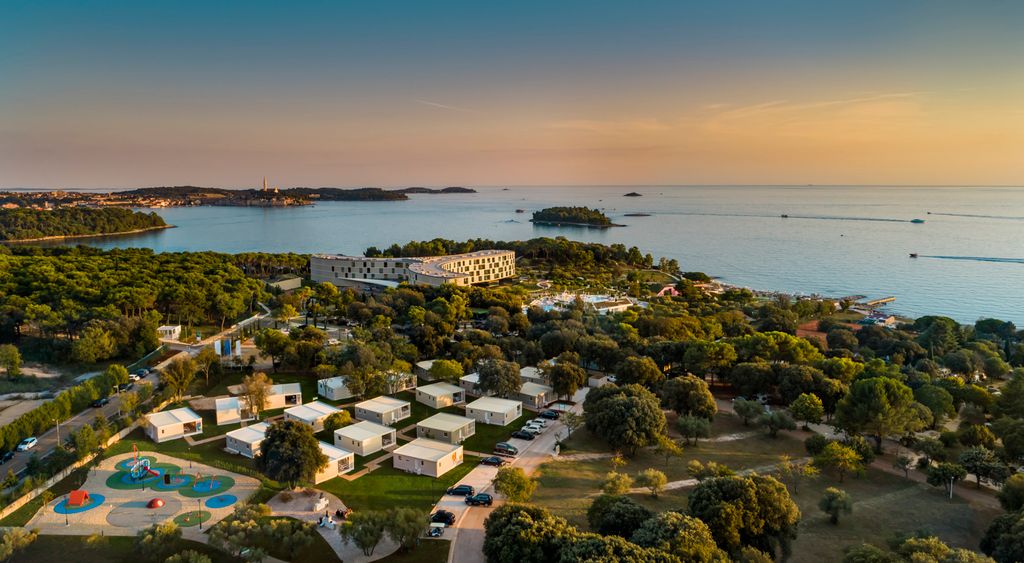 The third proposal is smaller than the previous facilities. Camping Amarin covers approx. 9 hectares, while Polari - 62 hectares. This does not mean, however, that apart from an overnight stay, there is nothing to offer to those who decide to stay there. It has a swimming pool complex close to the sea, with restaurants and bars on the premises. It may not be big, but it provides a lot of entertainment that will appeal to all types of holidaymakers. He is especially fond of water sports fans (surfing, sailing, canoeing etc.), but also on land you will have something to do. For example, playing bocce or taking part in animations - and the program is really rich.
Camping Amarin invites holidaymakers to relax in mobile homes and pitches. Glamping joined the accommodation options in 2022. From June, 20 luxuriously equipped 4-person tents are waiting for tourists. Their standard will meet the expectations of even the most demanding people. You can take a closer look at them during the picnic and consider coming in high season. Let us add that the facility boasts in places with the most beautiful view of Rovinj.
Camping Valkanela - relax in Vrsar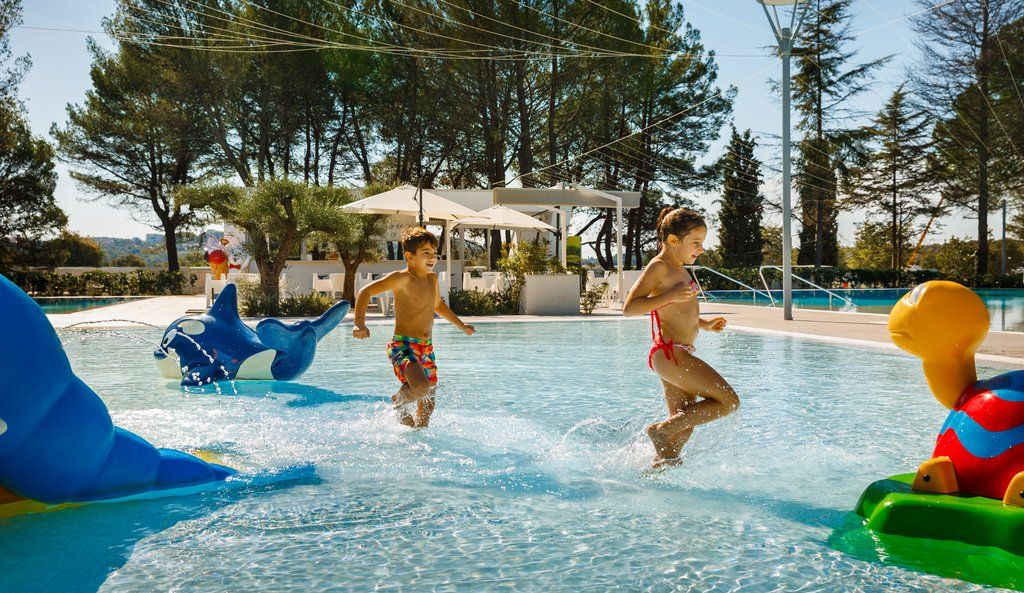 We are now moving a little higher - to the north, more precisely in the vicinity of the Vrsar resort. Camping Valkanela is located between it and the second village, Funtana. It is a large holiday facility for families with children, but not only. It is also loved by enthusiasts of activities, including water activities (swimming pool complex). It is worth emphasizing the extremely important advantage of this place - it is constantly developing. What does it mean? If you are looking for a campsite that regularly renovates and refreshes its accommodation facilities, it will be a bull's eye. From year to year, new products appear on it, be it new plots or modernized sanitary facilities. The facility definitely goes with the times.
Campsites in a great location as well as comfortably furnished mobile homes await those willing. You can choose a mobile home with a covered terrace, private hot tub or shared swimming pool. If you are traveling in a larger group, choose a three-bedroom house, for example.
Naturist park Koversada Campsite for a picnic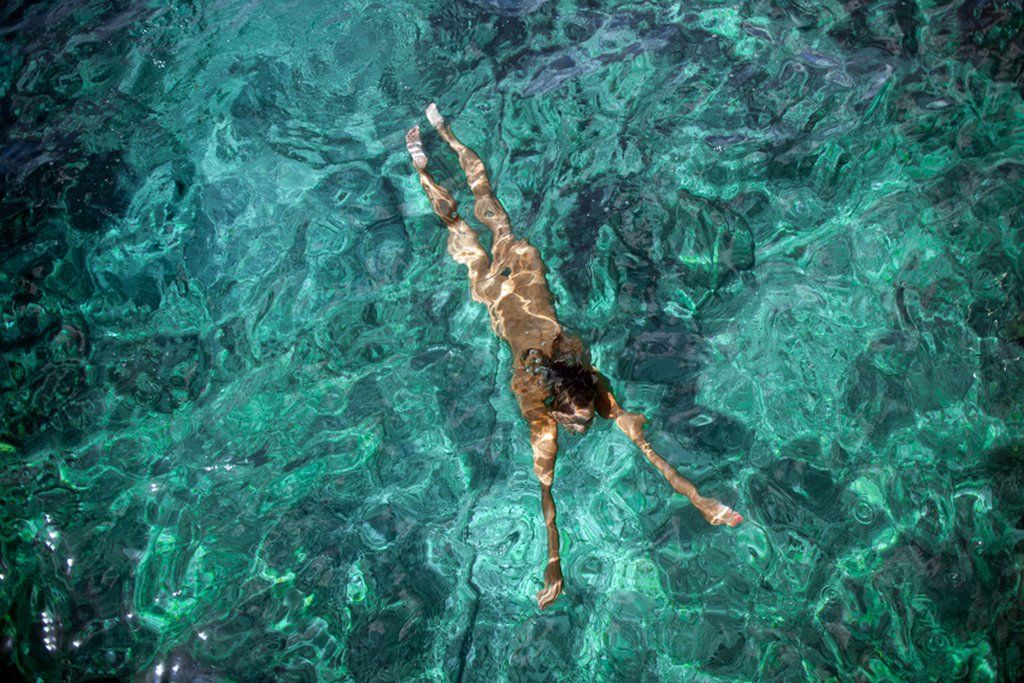 Another leisure facility is the Naturist park Koversada Campsite . It is the most famous naturist center on the Adriatic Sea and one of the oldest in Europe. It has existed since the 1960s. More than one person was surprised by its size - it is able to accommodate over 5,000 guests every day. There are lots with modern amenities on the vast area (over 1600 pitches!). They are well prepared and equipped with what is necessary at the campsite. For amateurs of naturism there are mobile homes with an equally encouraging offer.
If you want to relax in the vicinity of natural beaches and the Lim Channel, come to Koversada. The facility is very popular among sports enthusiasts. They can devote themselves to playing basketball, football, handball, tennis or beach volleyball. There are places for playing badminton, mini-golf and table tennis. You can easily rent sports equipment (from bicycles to kayaks). Lovers of walks and ... chess will also be pleased with their stay.
All-year-round Camping Porto Sole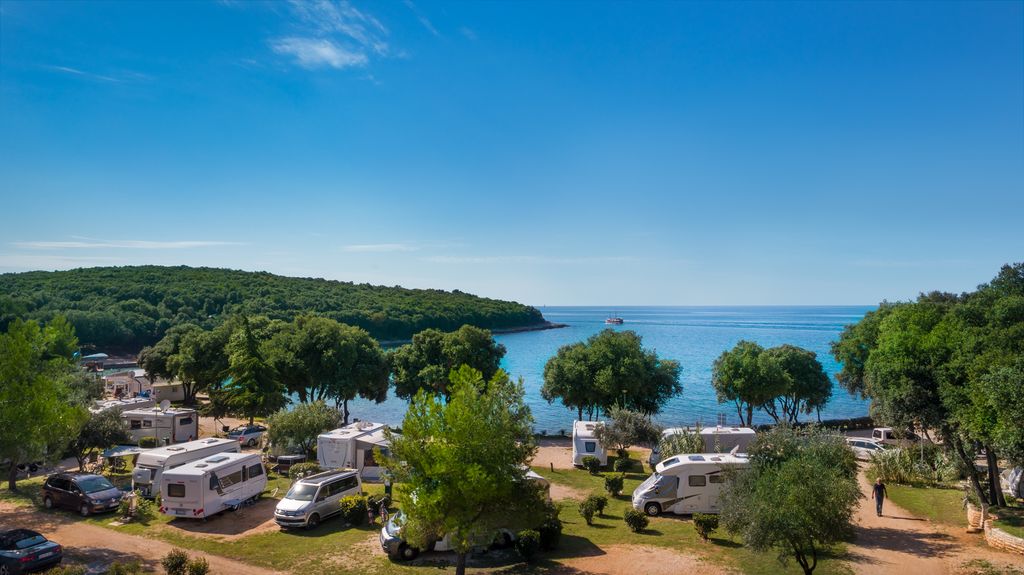 Unlike the rest of the Maistra campsites, the last site is open all year round. Camping Porto Sole is situated on a gentle slope covered with pine trees. Vrsar can be reached on foot in a few minutes. In addition, a tourist train runs to the resort. In addition to its attractive location, the campsite offers numerous options for spending time actively. For this reason, it is eagerly visited by sports fans. They have tennis courts, playgrounds and a diving center to themselves, not to mention the swimming pool complex and bike paths in the area.
At Camping Porto Sole you can rent a fully equipped mobile home close to the beach. Another option is one of the 690 electricity plots. They also extend along the shore, thanks to which tourists have a wonderful view of the sea from the windows of their motorhome.
As you can see, Istria has a lot to attract holidaymakers. The Maistra network has made sure that you have a large selection of great campsites. All the facilities belonging to it are pet-friendly, and there are also facilities for people with disabilities. They are perfect places for a family vacation or a romantic stay for two. You will spend your dream picnic there. Who knows, maybe you will come back to one of them during the holidays or to welcome autumn?
A writer by profession, a passion of a cat. One day he will see what is behind the Urals - good to Vladivostok. So far, when he can, he enjoys the sun of the countries of southern Europe. And it's also fun;)
Enjoyed reading this article? Share it!