Adventure Van Conversions - specs of (each) adventure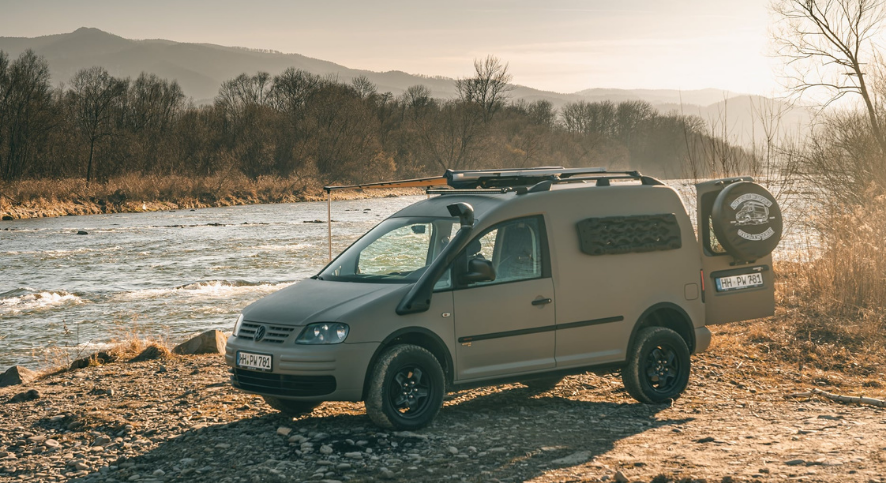 Today we would like to introduce you to the well-known fans of (not only) off-road motorhome tourism, the company Adventure Van Conversions from Stary Sącz. Our guest will be Krzysztof Jaworski, a globetrotter, founder of the company and a passionate visionary. Industry media on several continents write about the works and solutions of this Polish manufacture, and the design and attention to every detail leave many well-known, world constructions in the shadow.
Interview with Krzysztof Jaworski from Adventure Van Conversions
You create amazing vehicles, loud for you all over the world. When and how was this business established and what were the beginnings?
The business really started recently, and at the beginning there was a fanpage created by me describing my travels around Europe. I was then growing vanlife for 13 months. When it comes to preparing the vehicles, I did everything myself. At some point, I managed to create 2-3 vehicles that attract attention and are characterized by unusual solutions. There were requests to build individual cars to order, and the hitherto hobby turned into a business . From 2016, I put everything on one card and decided to end my professional life so far. It was not related to the automotive industry, but the funds that I earned allowed me to invest in equipment needed for work. I started to advertise and make my first cars in my parents' backyard, and more specifically under their garage. The first car could not enter the garage, so I did the work in the open air. I remember that snow was falling on my head and I had a cold when I was installing the webasto in the car of the first customer. I managed to build a few cars without a drive, but my goal and dream was still a Mercedes Sprinter with a 4x4 drive . The inspiration was solutions and design not widely used on our continent and around this and my original ideas I created the first car on a dream base, which immediately toured a large part of the world.
The list of your flagship projects is filled especially with cars with the star logo. Can it be said that it is your "horse" and the subject of specialization? If you were to describe a typical AVC client, who is he and how much does he have to spend on your service?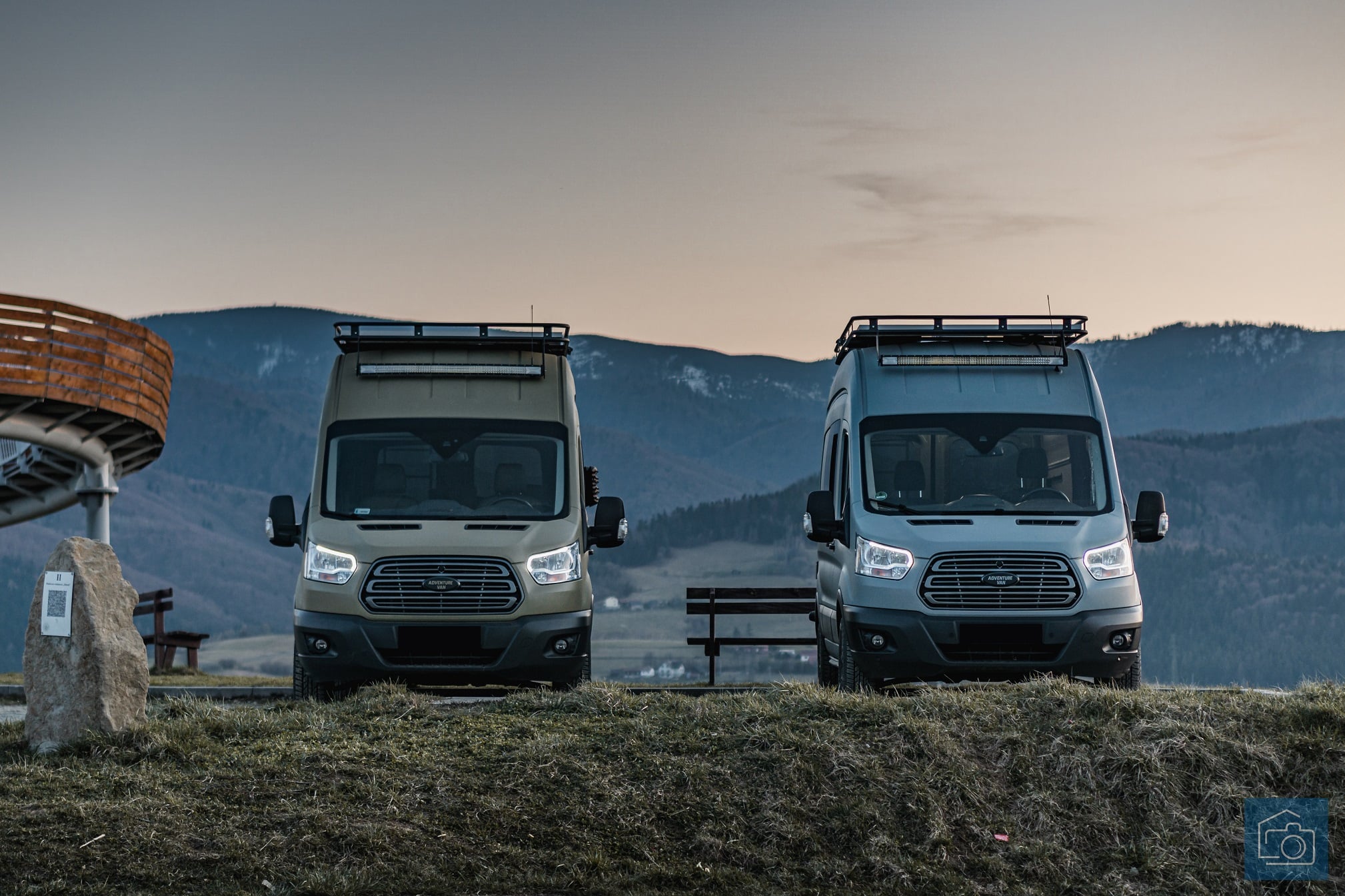 There is no universal type of client. From the beginning of our activity, we did not have a car that would repeat itself. There are some common elements, such as Raptor (protective coating - editor's note) or finishing elements, but so far each of our customers wanted to have a fully personalized vehicle made for themselves. We started with each project from a drawing / project. Knowing the needs of our customers and wanting to optimize the production process, we are going towards the unification and development of several possible permanent configurations. Of course, we want the customer to still be able to choose the colors and aesthetics of the interior and equipment, but we will be moving within several interior layout proposals. This does not mean, of course, that we will give up fully individual bodies, but such an offer will certainly find many recipients. In terms of costs, the entry threshold starts at approx. 140,000. PLN net for a fully functional motorhome-type development . This price also includes the detailed preparation of the base car in terms of safety, which must be taken into account after adding the weight of the body to the car.
Relatively recently, you have launched your own online store for off-road fans - which products are the result of your research and development work and are manufactured by you?
All elements in our offer are developed and tested by us. These are our proprietary solutions, but we see ourselves as a manufacture, not a factory. Naturally, we outsource production to external partners. In the field of covers and plates for the chassis or accessories outside the vans, we have established, for example, cooperation with Heavy Cruiser or PFE Offroad companies, which so far have not dealt strictly with the assortment of vans, but are technically trustworthy partners and calmly embrace the topic based on their experiences in strictly off-road industries. We have many such partners and our cooperation brings tangible benefits to everyone. The customer, on the other hand, receives a product that we can be sure of. Regardless of whether it is a specialized handle, a rack or a winch plate . The offered final effect of our work is always to be characterized by quality and attention to every detail - it can be seen even on the example of welds. We still have many ideas, but we cannot do everything at this stage, but it will not change for long.
You've just finished a custom VW Caddy body design - can you tell us something more about this project and is it the beginning of a new direction in your business?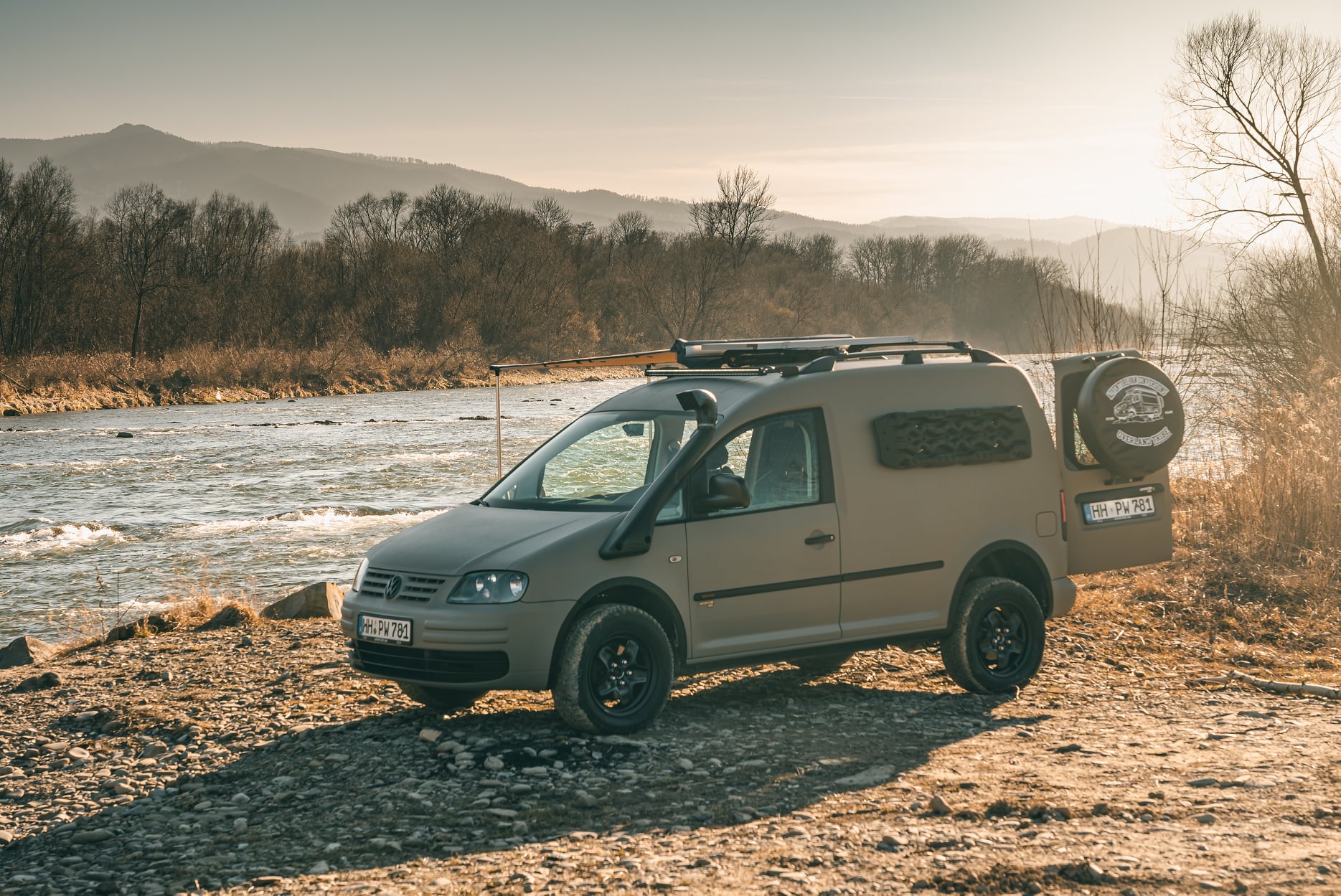 Caddy is a car for which I have great fondness. It was with such a car that I set off on my first journeys - I had several of them. Also now it seems to be the perfect travel companion for me. I work a lot myself and I cannot disappear for 2-3 weeks, I can only afford short trips. And here the Caddy shows its obvious advantages - from fuel consumption, through travel comfort to cruising speed, it is simply a nice car. We raised and modified the suspension, raised a few more horses, added a few accessories and it turned out to be the perfect car, even for me on a trip with an overnight stay. We have a fridge , solar panels, hot water, a sink, a stove - a real "weekend warrior". At the same time, nothing stands in the way of driving it to work, shopping or packing bikes and going into the unknown. The first customers are here and are also appreciating the advantages of this universal all-rounder.
Currently, tourism and caravanning are experiencing a real boom, and high prices and low availability of cars on the primary and secondary market make you dizzy. Many people decide to make a motorhome housing on their own. Do you provide ready-made solutions for this market?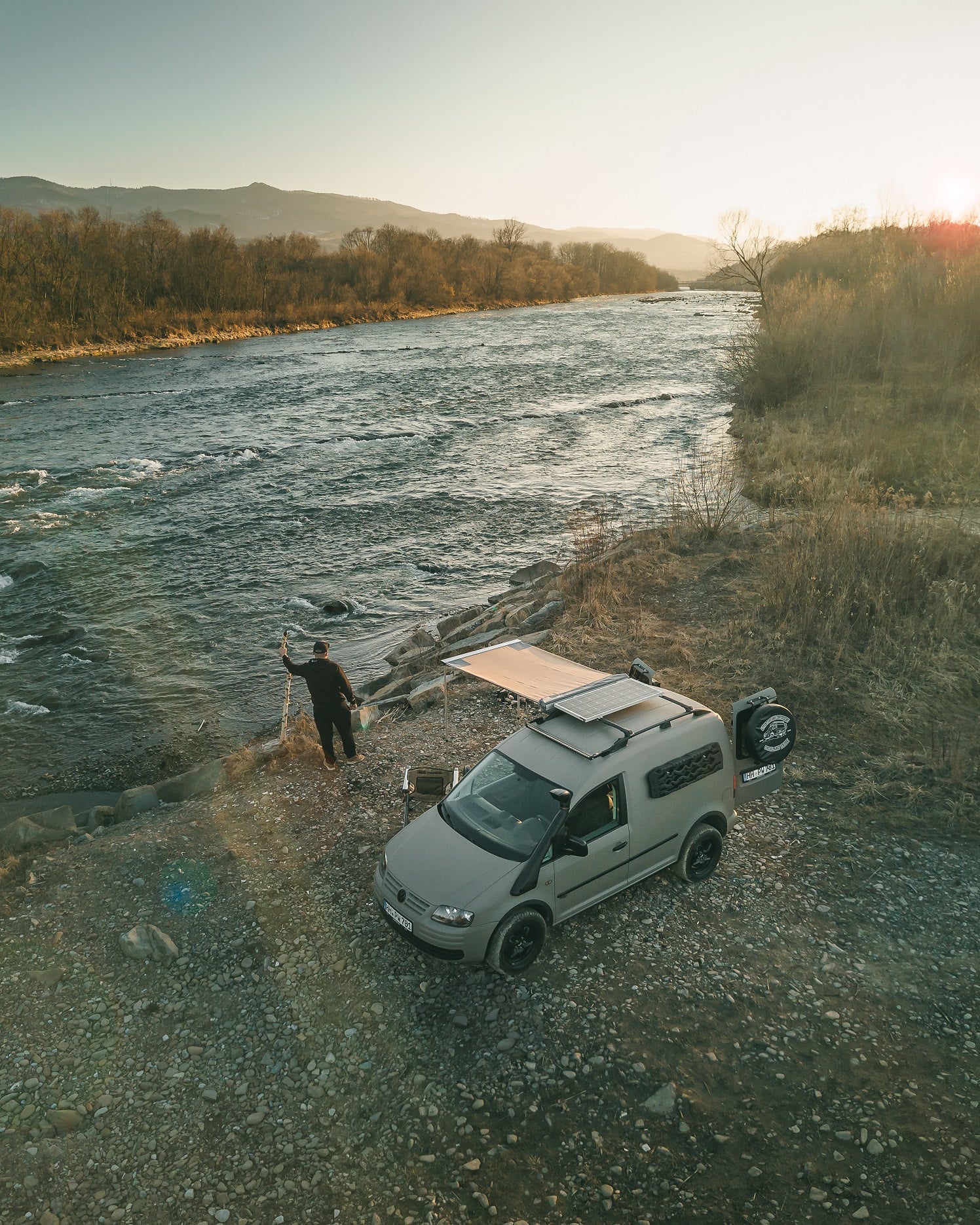 Yes, indeed, we started this project about two months ago. We will offer ready-made buildings to people who have time and would like to build a motorhome themselves. These elements will be delivered with assembly instructions. The estimated weight of all furniture is only 150 kg, including the kitchen and refrigerator. The complete body for the L2H2 version will weigh approx. 300 kg. The concept is simple - you get a few pallets, instructions and go! Only the simplest tools will be needed. Even the wires will already be laid in the cable routes. The owners of Sprinter, Master, Transit and Ducato cars are our target group. We want to help people fulfill their motorhome dreams in an effective, aesthetic and, above all, safe way.
What should you pay special attention to when looking for a base car for an off-road adventure?
Much comes down to the wear and tear of the vehicle. Unfortunately, the cost of buying a car at the level of 60-70 thousand. PLN does not mean the end of expenses. The older the car, the more you need to spend on bringing it to full working order. Often, customers are surprised that the final valuation for the development and comprehensive service based on the car from 2006 soars to a ceiling well over 200,000. zlotys. It is related to the regeneration of the drive and all the critical elements of the base vehicle. We do not play half measures - we either approach the topic comprehensively or we do not do it at all. I used to accept compromises myself - until one time I put off the brake service in my own car for later because of the desire to "go now". I went to Switzerland, and the unchanged brake pads, which seemed to be good, did not last long and the repair in the local workshops turned out to be very expensive - the lesson as well.
Can you tell a bit more about your team, capacity and future plans?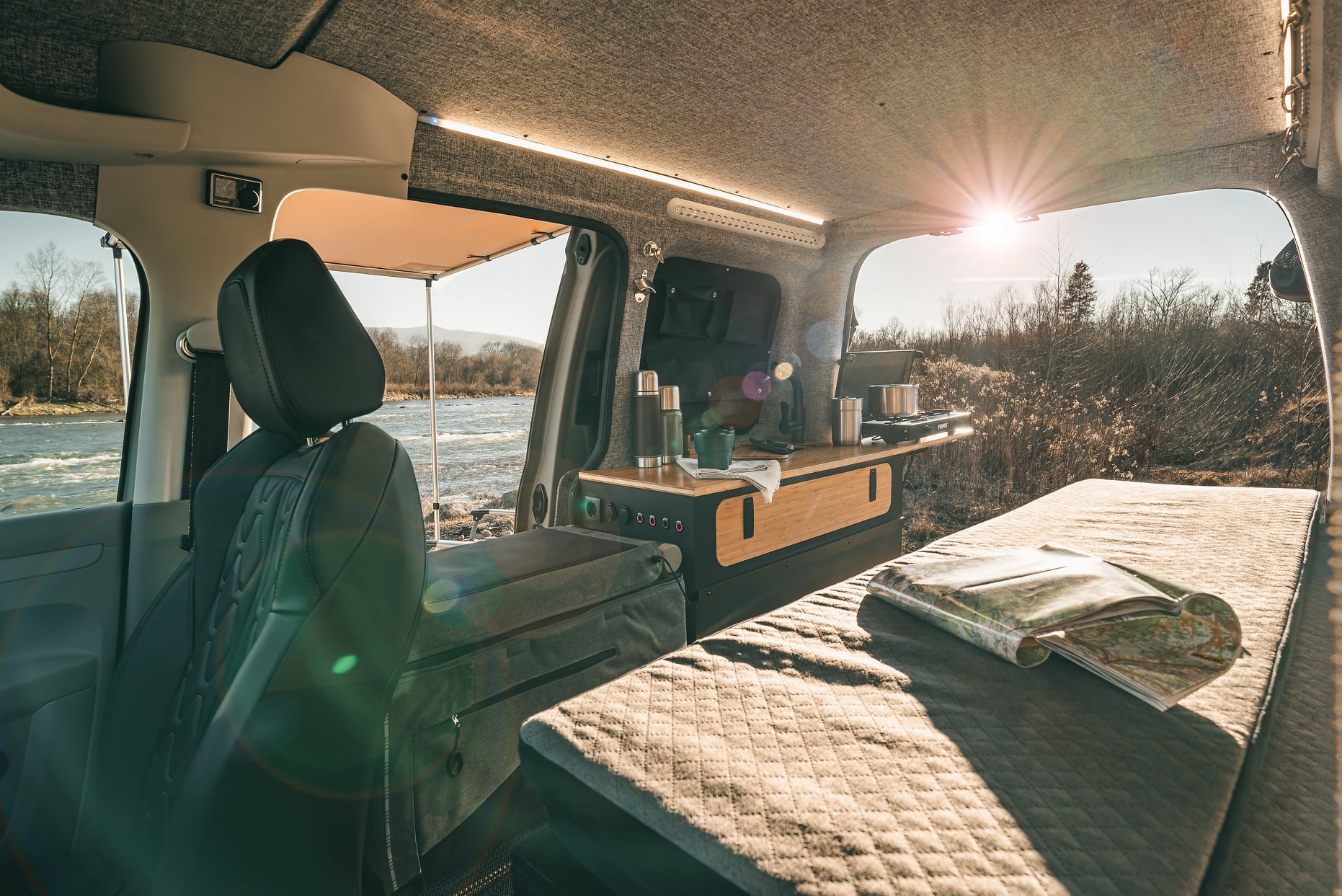 Currently, we are a well-coordinated team of 6 people with broad skills. Taking into account external partners, in practice, the implementation of each project involves min. 30 people. As the founder of the company, I still like to reach for the gun and spray with the Raptor ( protective coating - editor's note). It gives me a lot of fun and just relaxes me. When it comes to our processing capacity, 6-8 cars a year have left us so far comprehensively made. This year, our plan is 10 vehicles, and in the next 20 vehicles. However, we are in such a comfortable situation that we do not have to focus on quantity, and we pay attention to quality. It is our showcase appreciated by customers. I would also like to add that we plan to rent cars built by us, which, apart from experiencing unforgettable adventures in one of our campervans, should help potential customers to try out the systems and solutions we offer. These cars will be available in Warsaw in the amount of three units and are built on the basis of Renault Master 4x4 Oberaigner .
I feel best in the form of trade fairs and meetings with enthusiasts. Technical freak. In my life I have dismantled many motorhomes for the first time. Fan of large vehicles, mountain biking and traveling without weight and financial restrictions. At CampRest, I am responsible for all publications on automotive topics.
Enjoyed reading this article? Share it!